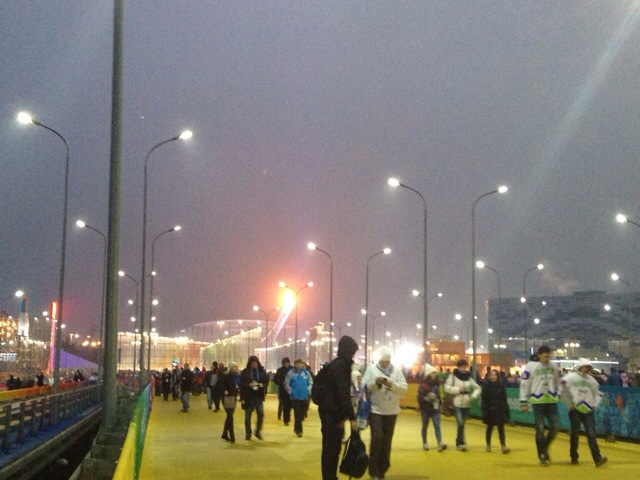 Our last day of attending 2014 Winter Olympics events in Sochi was meant to be as chill as possible, since we figured that by this time fatigue would set in.
I was right — I had blisters on my feet from walking probably a good five miles on average each day, and the mile-plus walk from our cruise-ship hotel to the train station had gone from minor inconvenience to necessary evil to just about unpalatable. But hoof it Mrs. Fan and I did, just once more, because USA-Slovenia hockey was on the docket.
That, in fact, was the only event we attended that day, and thus the five or so hours we spent at the Olympic Park was the shortest period there of any day during our visit, but it turned out to be the most memorable just because of the people we came across.
I guess I might have had low expectations about the sense of unity I would encounter, this being my first Olympics and all, but in the end I felt overwhelmed by people's friendliness and willingness to interact despite obvious cultural and language barriers, and enlightened by the different nuances of each of those cultures.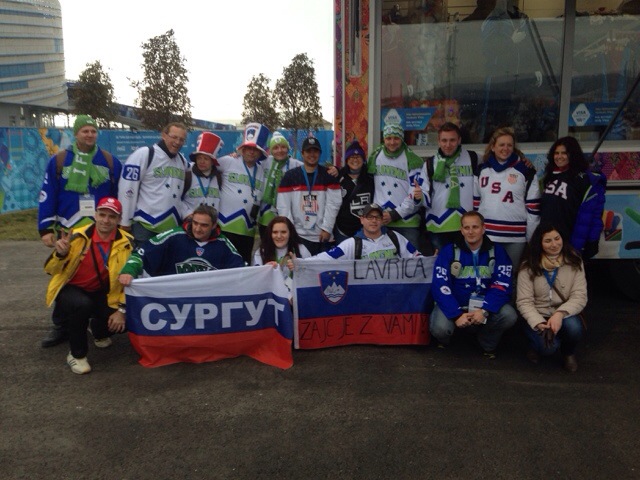 It started not long after we had entered the park, when we were sitting on a bench eating lamb shish kebabs and a Russian man interrupted me mid-bite to ask for a picture since I was wearing my Team USA jersey.
We took a few pics, he and his older friend (maybe his dad, I don't know) handed me a little promotional Russian flag, and we said spasiba (Russian for "thank you" and one of the maybe 10 phrases I picked up during the week), and they were in their way. Very cool (and privately I was thinking, glad there were no hard feelings over that USA-Russia hockey game the day before).
This repeated itself in different forms as we made our way to Shayba Arena for the Slovenia game. Two guys, both holding big Russian flags, asked for pics and then unfurled their flags, revealing the word "Chelyabinsk" — the city they were from. "Meteor," one of them said proudly, and I knew what he was referring to.
Then, as we stood outside the arena gates, we heard someone yell out, "LA Kings!" I looked up and a HUGE contingent of Slovenian fans, at least 15 deep, were walking toward us. "Kopitar!" I yelled back. "Kopi-Star!" one lady in the party responded, and from there it was like we were all best friends.
I invited them to Los Angeles and Staples Center (one guy said he'd already been), they suggested we visit Slovenia, and we took about 30 pics together (one poor guy from the Slovenian group wound up snapping all the shots like that one uncle who always gets left out of your family photos because he has to operate the camera). Definitely the coolest interaction we had during our 2014 Winter Olympics trip.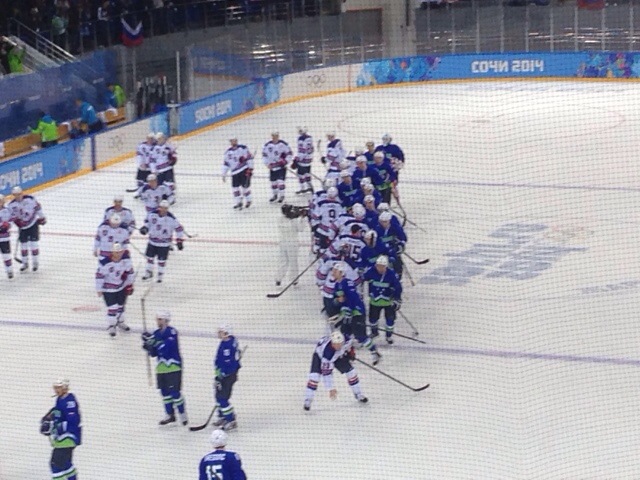 As we parted, one guy said, "Good luck, you're going to need it!" He was joking, of course, and his team was the one that needed the luck — Team USA coasted in a game that had no drama whatsoever, unlike the day before.
There were plenty of Russians in the crowd, most of them obviously wishing they could be in the Russia-Slovakia game next door and rooting for Slovenia — or, perhaps more accurately, against the U.S. since they were ahead of the Russians in group play. And the whole group (aka all the non-Americans in the crowd) went nuts when Slovenia broke the shutout with less than a minute to play.
We walked outside after the game and it had started to rain — the first bit of bad weather we had seen the entire trip. It was cold and windy, too, so we decided to try to catch a cab back to our hotel.
Now, we had heard all sorts of horror stories from people about taxis in Russia (the big thing is, they usually aren't metered so you and the driver have to come to an agreement on the cost before you even get in the car. If you're not good at negotiating, or you just go along with what the driver tells you even if your gut tells you there's something wrong, you could be taken for a ride both literally and figuratively).
But we found a legit-looking taxi stand, a driver quoted us 500 rubles (roughly $15), which seemed plenty reasonable, and off we went. And he seemed pleasantly surprised when I gave him a 50-ruble tip. Who says Russians can't be hospitable?
For more on our trip to the 2014 Winter Olympics in Sochi, Russia, click here.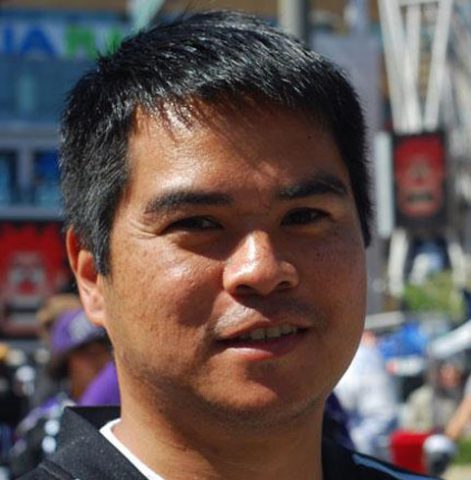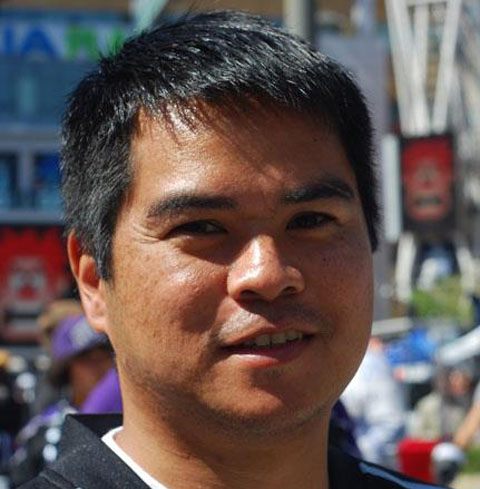 Edward de la Fuente | Itinerant Fan
I live for sports, and I love to travel. My biggest thrill is combining the two. I've been blogging about sports travel for more than a decade, and traveling for sports for twice as long.
About me | FAQ | Buy me a beer 🍺
Affiliate Disclosure
Please note that some of the links above are affiliate links, and at no additional cost to you, we earn a commission if you make a purchase. These recommendations are only for companies that we've used and have proven to enhance our sports travel experiences. To find out more about our affiliate partnerships, please read our Affiliate Disclaimer.