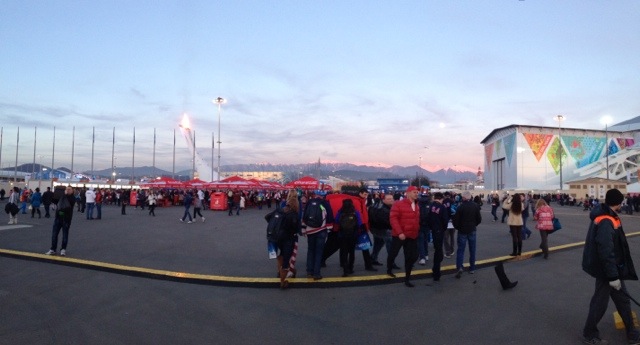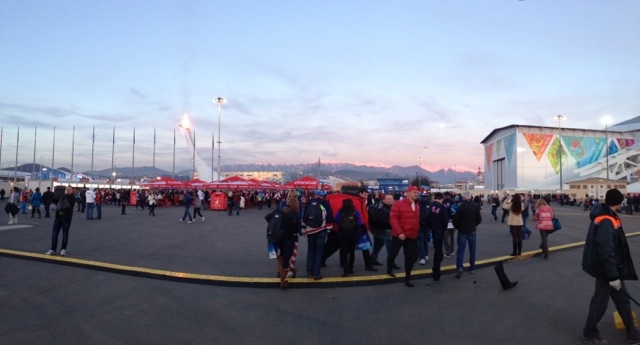 The Sochi journey is over — Mrs. Fan and I left town in the wee hours of Monday morning. On the one hand, we had such a blast over five full days that we were definitely sad to go; on the other, we were so worn out that it felt like five full days was the perfect length for a stay. I'm not sure if I'd have the energy for an entire two-week plus trip that lasted the duration of the Olympics, but I'm not in the tax bracket where I can even consider that, so it's a moot point.
This is only my first Olympics, and it was a positive enough experience that I don't expect it to be the last. Sure, there were plenty of logistical issues — some were associated with Russia and its great distance from where we live, and some would be part of the Olympics regardless of site — and there were the very serious concerns about security and infrastructure, but I can honestly say that we never felt unsafe at any point, and because our hotel was a well-established cruise ship brought in for the Games, we never ran into any of the hotel problems that have been so widely discussed.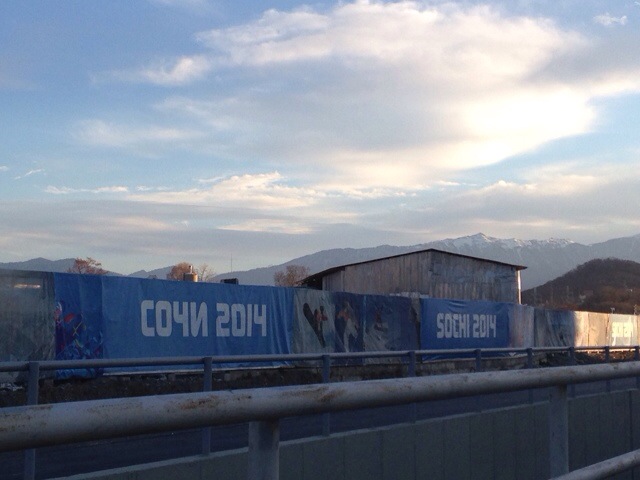 Regarding security, the police were EVERYWHERE. Some wore black uniforms with a Cyrillic word on the back that looked a lot like the word "REUNION" if you held it up to a mirror; others, I'm pretty sure, we're wearing those garish jackets the rest of the Olympic volunteers had. While seeing a bunch of guys with machine guns can be disconcerting, and the constant queueing up for and passing through security checks can be irritating, they did lend itself to a feeling of safety. This is where the cluster concept really works — I initially said the coastal cluster was like Disneyland because of the bright lights and children, but perhaps a better way to describe the comparison is that, since you've gone through security checks to get inside and everything is contained within the perimeter, you don't have to concern yourself with the outside world — you can just have fun and enjoy the events.
As for lodging, when I told people we had reservations on a cruise ship, it was usually met with astonishment and an eye roll or two. Yes, having to bring in cruise ships was probably a red flag about the state of hotel construction in Sochi (and, more broadly, its infrastructure), but now, having gone through it, I'm of the opinion that bringing in cruise ships is a great idea, and more seaside cities hosting large events should consider it.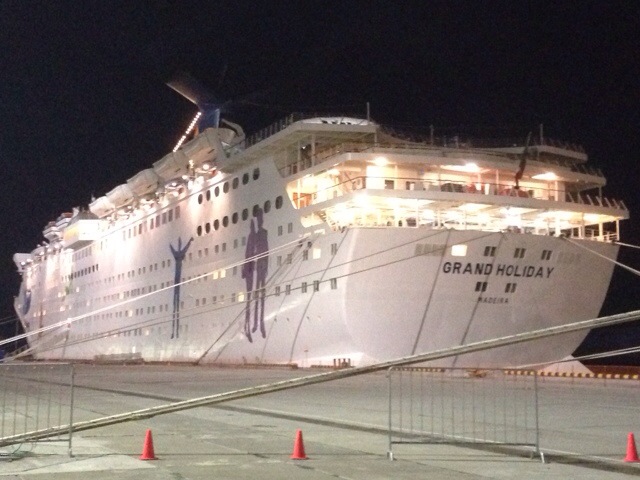 First of all, the cruise ships were full service, with restaurants, nightclubs and most other stuff you'd find on a cruise operational. Second, when the Olympics are over, those ships will all sail away, leaving without a trace and at least not adding to all the issues all the Olympic construction has caused around Sochi. Third, the port was heavily secured, so it added to the feeling of safety.
All in all, was it a perfect trip? No — the blisters on my feet, the things on my want-to-do list I never did and my overextended budget tell me that. But I believe that your ability to enjoy travel, especially international trips, depends largely on how you cope with whatever obstacles get thrown at you along the way. Considering all the dire warnings we heard about prior to our visit (There WILL be a terrorist attack! Your phone WILL get hacked! Your hotel WILL fall apart!), the trip went off with only a few minor glitches. And minor glitches, I never have a problem with.
For more on The Itinerant Fan's trip to the Winter Olympics in Sochi, click here.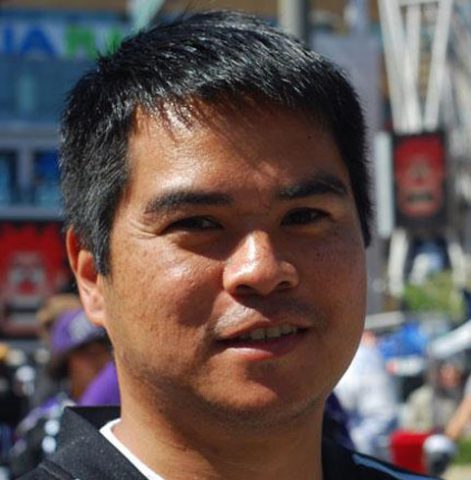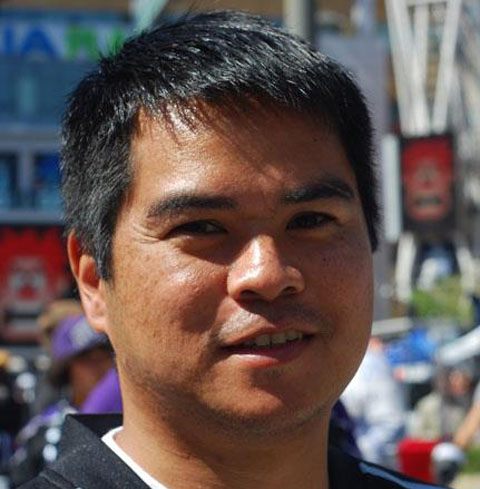 Edward de la Fuente | Itinerant Fan
I live for sports, and I love to travel. My biggest thrill is combining the two. I've been blogging about sports travel for more than a decade, and traveling for sports for twice as long.
About me | FAQ | Buy me a beer 🍺
Affiliate Disclosure
Please note that some of the links above are affiliate links, and at no additional cost to you, we earn a commission if you make a purchase. These recommendations are only for companies that we've used and have proven to enhance our sports travel experiences. To find out more about our affiliate partnerships, please read our Affiliate Disclaimer.