Golf has now become a worldwide phenomenon, with the PGA Tour gaining around 7 million viewers each year in the United States alone. Celebrity players such as Tiger Woods and Rory McIlroy have made the sport more appealing over the years to those who wouldn't usually watch, and a new crop of young golfers have become some of the most entertaining players that the sport has to offer.
Although simple in principle, golf is a very complex game and for newcomers, viewers and experienced golfers alike, there are those over at www.golfersthought.com who can help with your understanding of the core concepts of the game by providing professional advice and performance tips, ready to gear you up for the golfing year ahead.
So with the PGA Tour rolling along this year, having returned to a somewhat normal schedule, and its most prestigious event, the Masters, set for this week, you might be interested in figuring out how to watch via streaming.
There are several ways to watch the action, and some of the best coverage will be provided by the following:
Amazon Prime PGA Tour Live

The Golf Channel website

Sky Sports (UK)
Amazon Prime is one of the most comprehensive streaming platforms available and the successful addition of English Premier League football last year has opened up the platform to more sports, such as the NFL.
The Golf Channel seems like a very obvious choice for watching the game, and tournament action is streamed on its website.
Sky Sports, while only available in the UK, provides world-class coverage, as well. Let's delve into each of these options.
Amazon Prime PGA Tour Live
The year 2020 was a successful one for English Premier League football on Amazon Prime, which showed some of the best games including current champions Liverpool, Manchester City, and Chelsea. Perhaps because of this success, on March 2 the PGA announced that the entire tournament schedule will be available to watch using Amazon's Prime membership.
However, unlike EPL matches, which were select and free, PGA Tour Live will only be provided at an additional cost. While this might put you off, if you are a new Amazon Prime member you might be able to take advantage of a free trial, which fluctuates between 7 and 30 days depending on what they are offering.
While you will have to pay for the most comprehensive coverage from Amazon, Featured Groups has been confirmed as being provided for free for all Prime members.
Featured Groups is a relatively new broadcast feature that was started by Sky Sports where coverage of the most entertaining golfers will be relayed and broadcast rather than all live golf coverage. If you don't want to pay extra on top of your Amazon Prime subscription, then this is an excellent compromise.
The Golf Channel website
Obviously, The Golf Channel will be broadcasting PGA Tour rounds as and when they happen but the channel isn't free. Operated by NBC, The Golf Channel can be watched as part of a cable or satellite subscription or on the go via their website once you have verified your subscription through the website. This can be done by choosing "Verify" on the live coverage page of The Golf Channel and then signing in using your provider's details. 
Just to whet your appetite, you will get 10 minutes for free but if you are reading this article it is safe to assume you are looking for more than a mere few minutes of access. Subscribing and using The Golf Channel though is well worth the extra money since it provides coverage of all games and the action as it happens. NBC Sports Network also provides coverage of the PGA Tour and allows access to The Golf Channel website.
However, there are some temporary alternatives that you could try that offer some free yet limited access to PGA Tour events in 2021. Streaming platforms such as YouTube, Hulu, and Fubo are each currently offering 7-day free trials which give you a chance to try them out and decide whether the amount of golf coverage you can get is right for you. 
Sky Sports (UK)
World-renowned for their wide-ranging and specialized coverage, Sky Sports offers the best ways to watch any sports from home. Their dedicated channels for football, Formula 1 racing and golf are the pinnacle of sports broadcasting in the UK, and all action can be viewed in HD or UHD depending on your subscription package.
As well as amazing broadcasting, viewing and commentary, Sky also offers various ways to watch. Options include match switching, Featured Groups, studio pundits, and even the Sky Go app, available to all Sky TV customers across mobile devices such as phones, tablets, and laptops.
The only drawback about Sky is that it is only available in the UK but subscriptions can start from as little as £20 with Sky Golf as an add-on for just £10 extra per month.
Be aware though that although Sky is a versatile company that allows you to build custom packages, they usually maintain long contract periods of up to 18 months, so make sure you can afford the platform before ordering.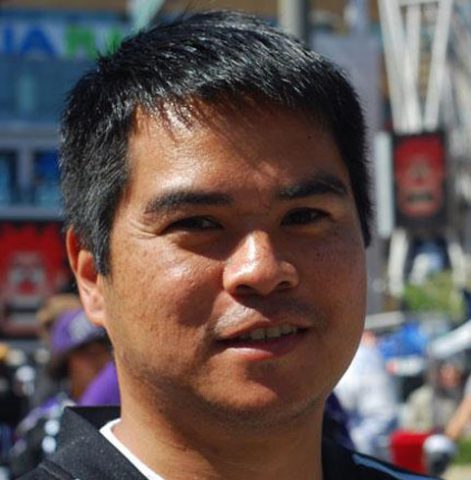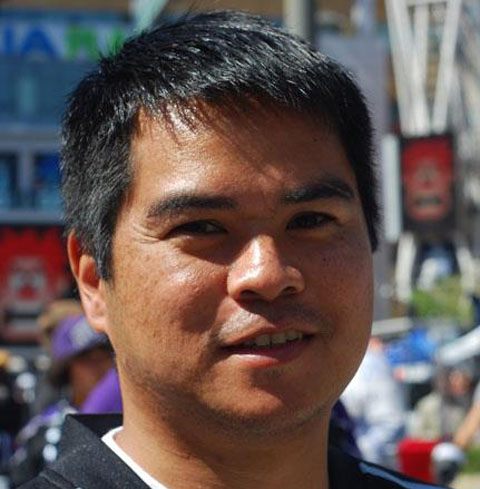 Edward de la Fuente | Itinerant Fan
I live for sports, and I love to travel. My biggest thrill is combining the two. I've been blogging about sports travel for more than a decade, and traveling for sports for twice as long.
About me | FAQ | Buy me a beer 🍺
Affiliate Disclosure
Please note that some of the links above are affiliate links, and at no additional cost to you, we earn a commission if you make a purchase. These recommendations are only for companies that we've used and have proven to enhance our sports travel experiences. To find out more about our affiliate partnerships, please read our Affiliate Disclaimer.