The schedule for the 2020-21 NBA season — at least the first half of it — has arrived, which means we can begin perusing the slate for NBA road trip ideas.
But as you know, this will be a strange basketball season. The start of the campaign was delayed two months by the COVID-19 pandemic and the delayed finish to the previous season; even then, there will be less than 100 days between the final game of 2019-20, when the Lakers defeated the Heat to win the NBA title, and the first games of the new season on December 22.
While we love analyzing schedules to come up with interesting road trip ideas — this will be our sixth straight season offering NBA itineraries — this time around we have to offer a number of caveats:
Despite recent encouraging news about forthcoming vaccines and how they might help to end the pandemic, as of this writing we have no way of knowing what the situation will be like in February, March and so on as it relates to allowing fans in arenas. The NBA seems to have taken this into account in their decision to divide this season's schedule into two distinct halves.
As the NFL and college football seasons have shown us, we now have to take into account potential postponements and cancellations due to pandemic issues. This will likely be the case throughout the spring and summer sports seasons even if, as we all hope, the pandemic appears to be abating. 
With those things in mind, here's how we approached this round of NBA road trip ideas:
We didn't bother with anything in December or January, figuring that there will be a much better chance that itineraries will be doable as the season progresses. So our trips begin in February.
However, we still tried to find as many as possible, if for no other reason that we hope it triggers your wanderlust and inspires you to begin thinking about travel.
Please keep in mind that we have no idea whether each individual arena will be able to allow fans by the time a listed game arrives; we can only speculate. Obviously, if no tickets are available for an event on any platform, then no fans are being allowed.
Above all, if you choose to attend a game or two, please be safe! We're hopeful that the days of fans filling stadiums again are not that far off.
And finally, here are the normal ground rules under which we work to devise these trips (though we will bend or break a rule from time to time if the game or travel opportunity is just too good):
We looked to pack as many games into as small a timeframe as possible, at least considering typical travel times by car (we won't suggest you travel cross-country for games on back-to-back days, for instance).
We try to look only at trips where you're traveling in the same general direction as you go from city to city (so no zig-zagging around).
We tried to limit the number of times you see a particular team to twice (admittedly difficult, as many times it's easier to plan a trip through a region because a certain team is on a road swing through it).
And we looked only at minimum four-city trips, because longer trips are always more fun.
OK, enough of the bulleted lists! Here are our NBA road trip ideas for the first half of the 2020-21 season:
1) The Southeast sojourn
Monday, February 1: Hornets at Heat
Tuesday, February 2: Raptors at Magic
Wednesday, February 3: Mavericks at Hawks
(or) Thursday, February 4: Jazz at Hawks
Friday, February 5: Jazz at Hornets
Start things off at Miami's AmericanAirlines Arena with the defending Eastern Conference champs. From there, head north with stops at Orlando's Amway Center, Atlanta's State Farm Arena (two games to choose from; why not both?) and Charlotte's Spectrum Center.
Sadly, this week doesn't present an opportunity to visit the Raptors at their temporary home, Amalie Arena in Tampa. Perhaps on a future trip?
2) The Southwestern "L"
Saturday, February 6: Timberwolves at Thunder
Monday, February 8: Timberwolves at Mavericks
Tuesday, February 9: Warriors at Spurs
Thursday, February 11: Heat at Rockets
If you know your Texas/Oklahoma geography, you'll see that this is truly carving an L down the two states. Beginning at Oklahoma City's Chesapeake Energy Arena, you'll make stops at American Airlines Center in Dallas and AT&T Center in San Antonio before finishing at Toyota Center in Houston.
3) The Presidents Day weekend trip
Friday, February 12: Thunder at Nuggets
Saturday, February 13: Heat at Jazz
Sunday, February 14: Grizzlies at Kings
Monday, February 15: Cavaliers at Warriors
There are some long travel distances in this journey, but so it is in the West. It begins in Denver with a visit to the Nuggets' Ball Arena (formerly Pepsi Center) and includes stops at Utah's Vivint Smart Home Arena, Sacramento's Golden 1 Center and Golden State's Chase Center in San Francisco.
And hey, since it's Presidents Day weekend, why not see if you can start things off at Mount Rushmore? It's about a six-hour drive north of Denver, and it's more likely to be open to visitors than any of the arenas, truth be told.
4) The NBA Central road trip
Friday, February 19: Thunder at Bucks
Saturday, February 20: Kings at Bulls
Monday, February 22: Spurs at Pacers
Tuesday, February 23: Hawks at Cavaliers
Hopefully the weather cooperates as you drive through the Midwest checking out four of the five arenas in the NBA's Central Division. Starting at Fiserv Forum in Milwaukee, you'll wind your way south and then east, with stops at United Center in Chicago, Bankers Life Fieldhouse in Indianapolis and finally Rocket Mortgage FieldHouse in Cleveland. 
Sorry, Pistons fans, Detroit will be on the road throughout this time period so you'll have to visit Little Caesars Arena another time.
5) Traveling down the Eastern Seaboard
Friday, February 26: Pacers at Celtics
Saturday, February 27: Pacers at Knicks
Monday, March 1: Pacers at 76ers
Tuesday, March 2: Grizzlies at Wizards
We're breaking a rule here by following the Pacers along their East Coast road trip, but so be it during this strange season. At least it's a linear route traveling south on Interstate 95, beginning at Boston's TD Garden and then passing through Madison Square Garden in New York and Wells Fargo Center in Philadelphia. For the finale, see how Russell Westbrook is fitting in at his new home, Washington's Capital One Arena.
Alternately, you can swap out Manhattan for Brooklyn on February 27, as the Nets will be hosting the Mavericks at Barclays Center that night.
* * *
The NBA first half ends on Thursday, March 4. We'll be back with more road trip ideas when the NBA releases its second-half schedule, which hopefully will come at a time when there's more clarity on arena attendance. Stay tuned!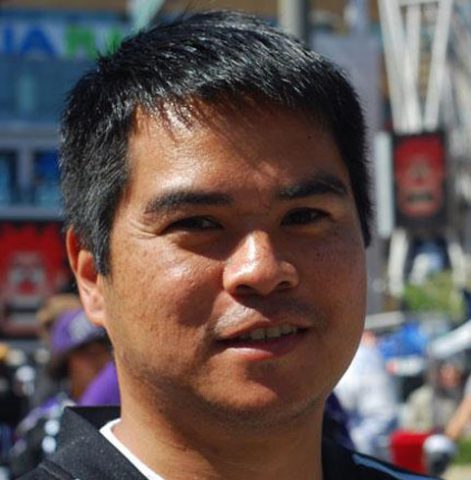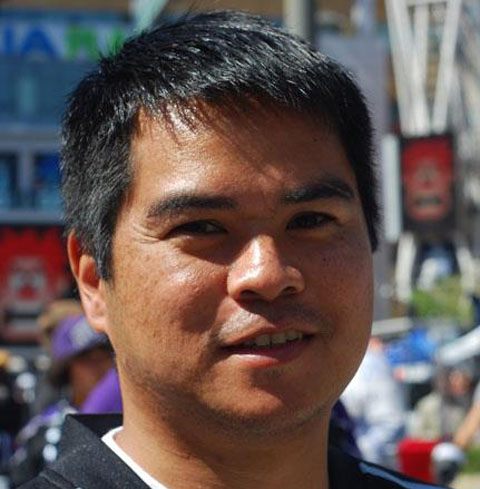 Edward de la Fuente | Itinerant Fan
I live for sports, and I love to travel. My biggest thrill is combining the two. I've been blogging about sports travel for more than a decade, and traveling for sports for twice as long.
About me | FAQ | Buy me a beer 🍺
Affiliate Disclosure
Please note that some of the links above are affiliate links, and at no additional cost to you, we earn a commission if you make a purchase. These recommendations are only for companies that we've used and have proven to enhance our sports travel experiences. To find out more about our affiliate partnerships, please read our Affiliate Disclaimer.