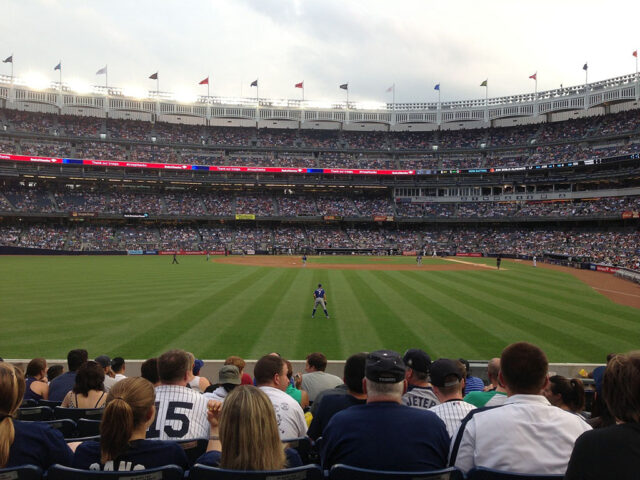 When you hear the name Yankee Stadium, you may think back to a venue that held a century of history, and a century of success.
However, the stadium that currently stands today was not the host of all of that history. That is because it only opened back in 2009, replacing the original Yankee Stadium that first opened in 1923.
The "new" Yankee Stadium has made its mark though as the most expensive baseball stadium ever constructed.
How did we get here? What history has been made inside this stadium?
Here is everything that you need to know. And if you're interested in visiting Yankee Stadium, don't forget to check out our fan guide to the Yankees' ballpark.
Top photo credit: krisr1 / Pixabay
Funding Yankee Stadium
Like with a lot of big sports venues, Yankee Stadium received public funding. Construction for the new stadium began back in 2006 and at that time, the Yankees were fighting to get a new stadium.
The old Yankee Stadium was over 80 years old at that point and Yankees ownership wanted an upgrade. While they put some money in themselves, it was far from the whole story.
There were $1.8 billion in funds dedicated to building the new stadium. Do you know how much of that was funded by the Yankees? Just $670 million.
So about two-thirds of the funding for new Yankee Stadium came from public funding. That includes a combination of funding from taxpayers along with any tax breaks the Yankees may have received building this stadium.
The House That Steinbrenner Built
When you think of the New York Yankees in the modern era, it is hard to leave out George Steinbrenner. He owned the team for 37 years. Steinbrenner bought the team in 1973 for $10 million and was the majority owner until his death in 2010.
From the very beginning, Steinbrenner was a fiery owner. He helped make moves that would change this franchise, such as bring Reggie Jackson to the team that would go on to win back-to-back championships in 1977 and 1978.
The Yankees won seven World Series titles under his reign. He helped lead the Yankees out of dark times and turned them back into one of the most valuable franchises in all of sports.
Steinbrenner gets a lot of the credit for leading the charge to get the new stadium built.
The old stadium was called "The House That Ruth built" because Babe Ruth not only changed baseball but also changed the way the Yankees were viewed.
To signify a new era of Yankee Stadium, some fans dubbed the new stadium "The House that Steinbrenner built."
This can be a good and a bad thing. It is a good thing because of how successful and valuable the Yankees have become. However, it can be a bad thing because it can symbolize greed and the heavy price tag on this new stadium.
After his death in 2010, George's sons, Hal and Hank Steinbrenner, became the new majority owners of the team. To honor George's legacy, he was given the biggest monument in Monument Park and a memorial in the outfield nicknaming him "The Boss."
The 2009 Yankees
New Yankee Stadium had its inaugural season in 2009. At this time, fans did not know what to expect from the new era of Yankees. Going into this season, they had not won a World Series in nine years.
Well, this team would change that. Led by the likes of superstars Derek Jeter and Mariano Rivera — holdovers from the club that won three straight titles from 1998 to 2000 — as well as controversial slugger Alex Rodriguez, this team was poised for a run.
The Steinbrenners, never afraid to make big moves, didn't shy away before the 2009 season, either. They signed starting pitchers C.C. Sabathia and A.J. Burnett, as well as first baseman Mark Teixiera.
The Yankees went on to have a magical season, ending the inaugural season of their new ballpark with their 27th World Series title. To date, it's the most recent championship they've won.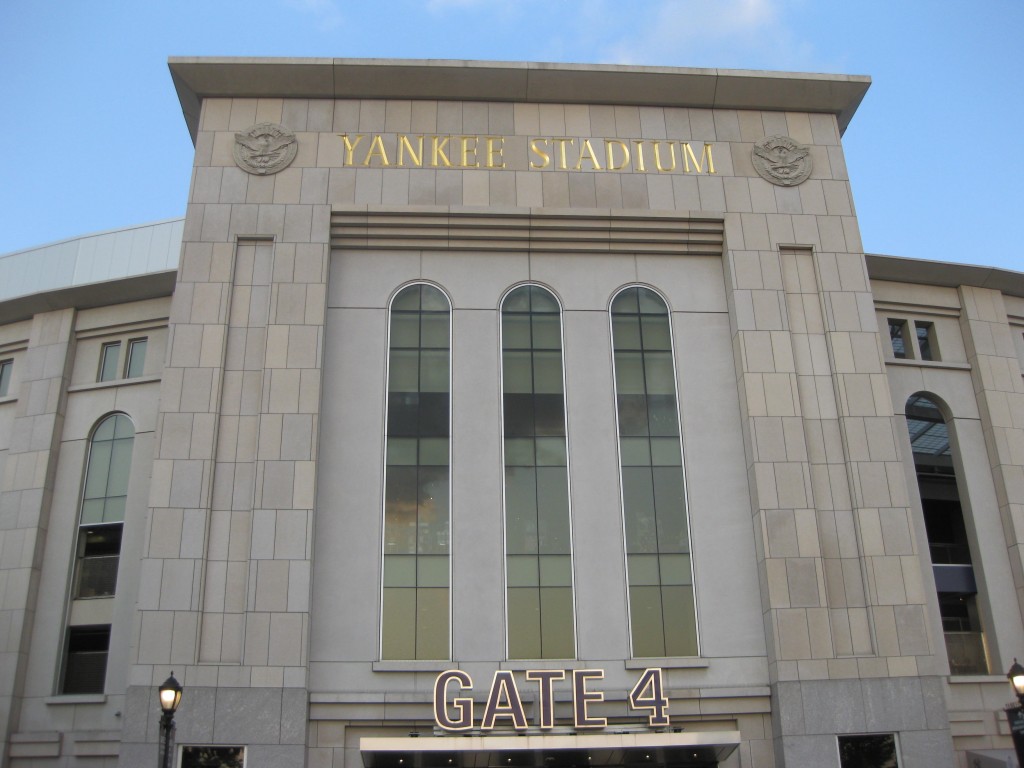 Yankee Stadium dimensions
The beautiful thing about baseball is that each field has unique dimensions. When it comes to Yankee Stadium, it has both friendly dimensions and ones that can be considered more challenging.
Right field tends to be a safe haven for lefty hitters because of its short porch, with the right-field foul pole only 314 feet from home plate. That is one of the shortest right fields in all of baseball.
The left-field foul pole is not much farther, at a mere 318 feet. Meanwhile, left-center field is 399 feet, right-center field is 385 feet, and center field is the deepest part of the ballpark at 408 feet.
Yes, these dimensions are the same as old Yankee Stadium. However, there are differences in the way the other parts of the outfield wall are angled, which has proven to make the new stadium more hitter-friendly than the old one.
Historical moments
There were a few memorable moments in the 15-year history of this stadium. All of them have to do with legends from the 2009 World Series team.
The first one was a significant milestone. Derek Jeter entered the 3,000-hit club in 2011 in unique fashion. Instead of just getting a base hit, he hit a home run into the stands for one lucky Yankees fan to catch.
Jeter also had a game-winning base hit in his final home game at Yankee Stadium in 2014.
The other modern Yankee legend, Mariano Rivera, had a memorable final home game appearance in the year prior. Two of his teammates there from the beginning, Jeter and Andy Pettitte, came from the dugout to pull him from the game one last time.
The last historical moment was more controversial. Alex Rodriguez also joined the 3,000-hit club via the home run. This happened at 2015 in Yankee Stadium as well. It is controversial because his name has been linked with steroid use, so the crowd reaction was a little different compared to Jeter.
Learn more about baseball stadiums
The new Yankee Stadium may only be 15 years old but it has had a lot of notable moments on its journey. It started out with controversy by getting a lot of public funding to back this stadium.
Yankee Stadium started a new legacy immediately with the team winning a World Series in the stadium's first year. Then, they honored the long-time owner the next year. Since then, Yankee legends have made their mark on the new stadium with historical moments.
For more about baseball stadium history, check out our full range of stadium guides here.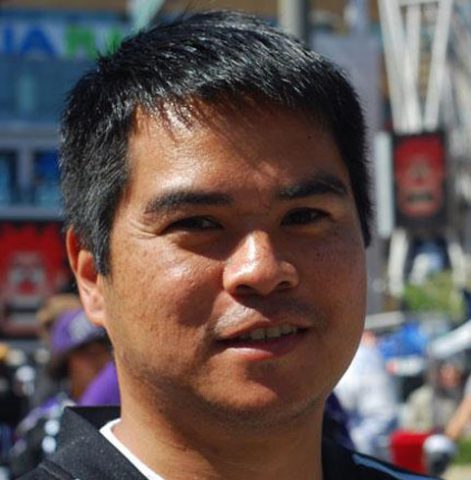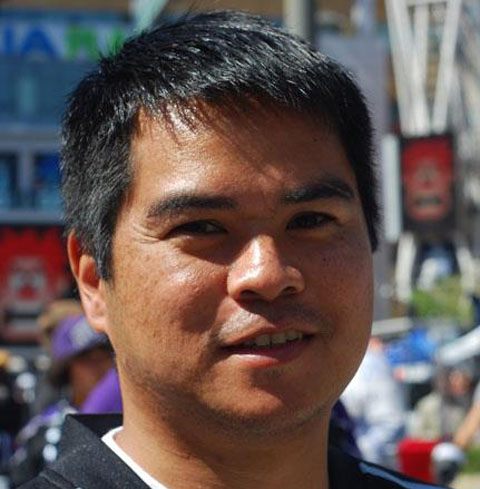 Edward de la Fuente | Itinerant Fan
I live for sports, and I love to travel. My biggest thrill is combining the two. I've been blogging about sports travel for more than a decade, and traveling for sports for twice as long.
About me | FAQ | Buy me a beer 🍺
Affiliate Disclosure
Please note that some of the links above are affiliate links, and at no additional cost to you, we earn a commission if you make a purchase. These recommendations are only for companies that we've used and have proven to enhance our sports travel experiences. To find out more about our affiliate partnerships, please read our Affiliate Disclaimer.