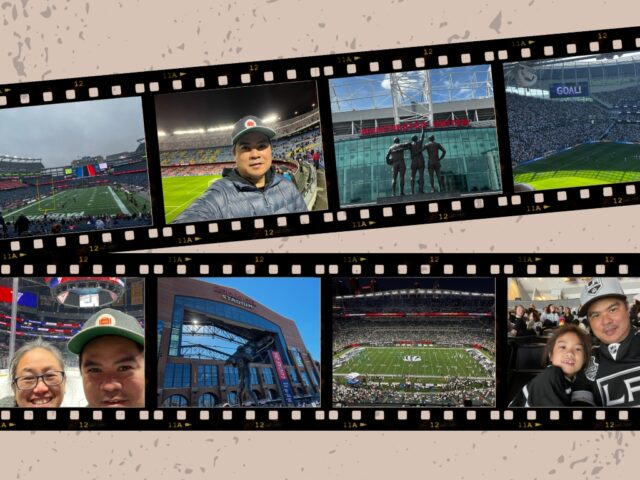 As we do every year on Itinerant Fan, let's review 2022 and look back on all the travels documented on this site in the name of sports.
I don't think I visited as many stadiums as I have in past years. But I think it's clear that the trips I did take in the past year were as audacious as any I've had since beginning my sports travel pursuit.
After all, 2022 was the year travel came back with a vengeance. We were all cooped up in our homes for most of the previous two years, so when it became safe (relatively speaking, anyway) to venture out into the great wide world, well, those of us who love travel weren't going to waste this opportunity.
That's because we now knew what it was like to have it taken away from us.
So in some ways, my 2022 was about making up for lost time from a sports travel perspective. But in other ways, it was about venturing out and doing some new things that I hadn't previously considered in this context.
Here's a look back at how 2022 went for me — and how it will shape the direction of my travels, and of this site, in the coming year.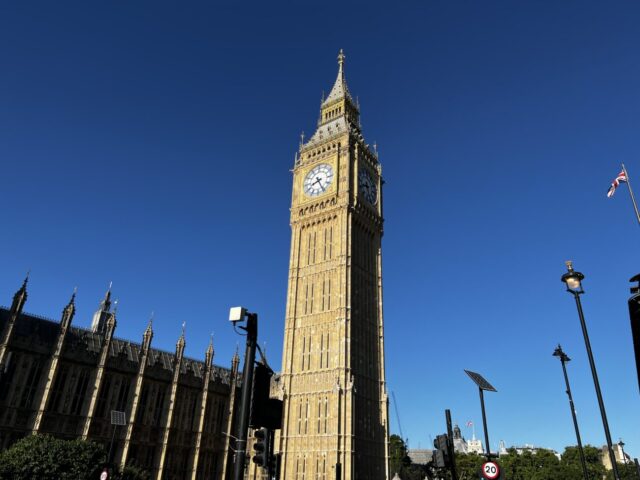 More traveling abroad
My lust for international travel in particular has grown by quite a bit in recent years — as has my desire to see more international sporting events. The stated goal of this site remains to provide info on venues in the "big four" U.S. sports leagues, but 2022 saw a shift in that we're now covering more international stadiums.
So in 2022, I took trips to Spain and England, with lots of sports on the itinerary for both of them. And while those journeys were as adventurous and fulfilling as any I've taken over the years of running Itinerant Fan, I do also have a job and a family.
In other words, those trips came at the opportunity cost of doing less domestic travel and seeing fewer of the "big four" stadiums.
But looking back, I can absolutely say that it was worth it. Seeing new places and cultures, of course, is a worthwhile pursuit that goes beyond sports.
I'm happy that my visits to Camp Nou, Old Trafford and Tottenham Hotspur Stadium, among other places, have been well-received. I'm still gathering feedback about other international venues that are popular with the American sporting audience, and that will guide my choice as to when and where I travel next when I go abroad (which, as of this writing, I haven't decided yet).
Besides, my interest in international soccer continues to grow, and especially on the heels of the World Cup, that might spur me to head back across the pond to see some of the great European stadiums.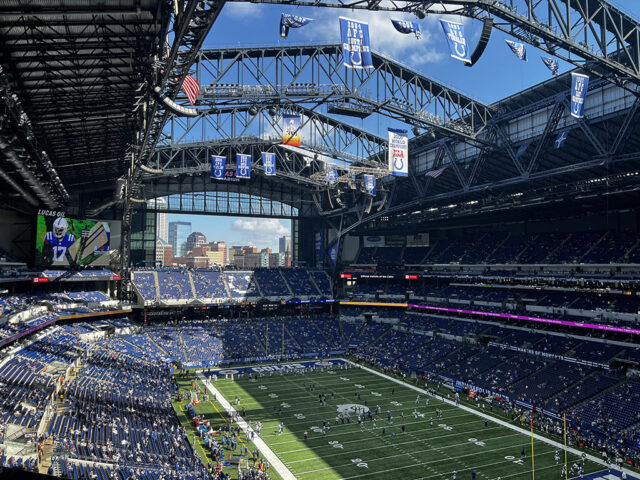 Pursuit of 'Club 124'
Looking back, I realize that because I devoted a lot of my travel time in 2022 to international trips, I had less time to visit new domestic stadiums.
So my pace in reaching my goal of visiting every "big four" venue slowed a little bit over the past year. But I did manage to tick off three new NFL stadiums and three new NHL arenas.
Though I've been to all 30 MLB ballparks, I also visited a few over the summer to help refresh content on this site. But it also helped me realize there are several parks that I haven't visited since at least 2016, which means I'm refocusing my efforts to do more ballpark touring in 2023.
Meeting new friends – and fans
I'm fortunate to have met a number of fellow sports fans and travelers through doing this site — both virtually and in real life.
That has ramped up in the last year with in-person gatherings, happy hours and conferences becoming more the norm again. In particular, a conference I attended over the spring called TravelCon connected me with a wealth of travel creators, whose knowledge and friendship I've been grateful to lean on.
In particular, it's come in handy in that I have more people to visit around the country when I hit the road!
Here are just some of the travel creators who I've come to know and whose work I highly endorse:
Oh, and if you missed it last month, check out the episode I did on sports travel with the Ticket 2 Anywhere podcast!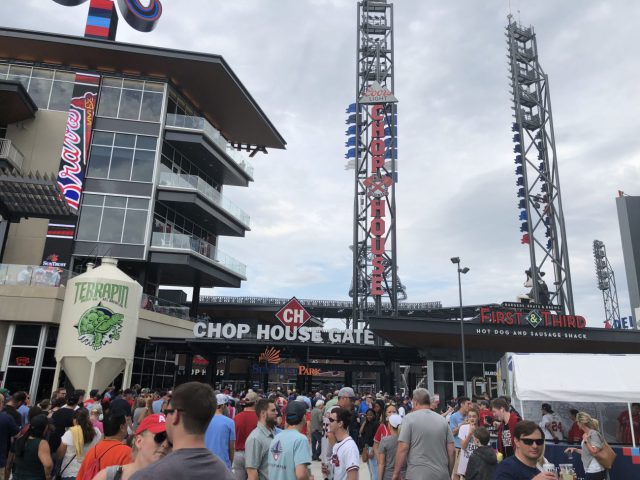 What the audience loves
It's always interesting to examine at the end of each year which pages on Itinerant Fan resonated most with visitors. Here are the top five most-visited pages in 2022 (unsurprisingly, they're all stadium guides):
The most-visited page is usually an MLB stadium guide — last year it was Yankee Stadium — but Truist Park being No. 1 is a bit of a surprise to me. The Atlanta Braves' ballpark is one of the newest ones in the majors, for sure, and the Braves were the defending World Series champions, but I don't often hear fans that I talk to waxing poetic about wanting to visit it.
Then again, a lot of what drives visits to Itinerant Fan is SEO, and I guess these five pages listed above are just more SEO-optimized than others.
What lies ahead in 2023?
As mentioned above, I need to give my MLB content more love — it drives more visits than any other sport. If you're reading this right now, I'm willing to bet you've thought long and hard about going on a ballpark road trip, if you haven't done one already.
So thanks to the 2023 MLB schedule coming out last summer, I've already plotted out potential visits to at least 7-8 ballparks in the upcoming season. (Plotting and actually traveling are two different things, though, so we'll see how many I actually get to.)
Meanwhile, I'm so close to completing my list of NHL venues, so that's the frontier I hope to conquer next. I added a new arena to my list just before year's end, visiting the Arizona Coyotes' Mullett Arena.
I'm excited to find out all the places I might visit in the name of sports over the next year. But after looking back at 2022, I truly believe last year is going to be hard to top.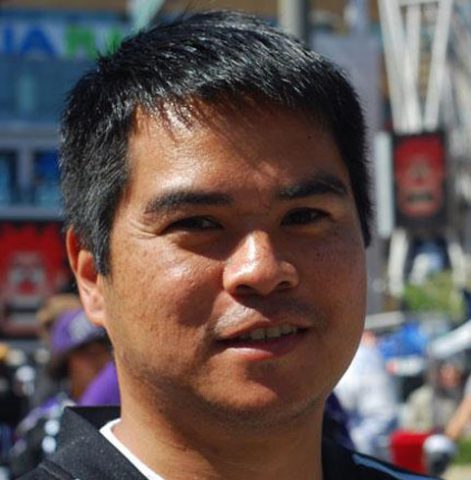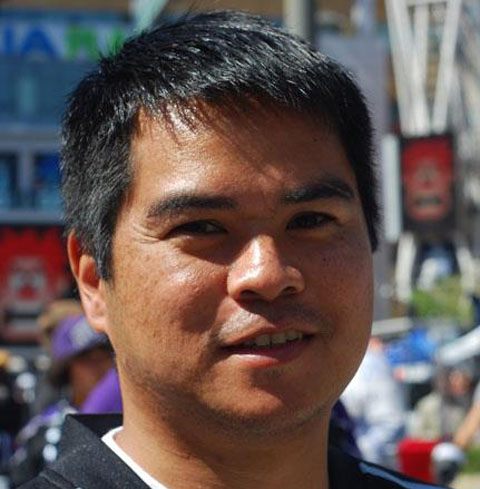 Edward de la Fuente | Itinerant Fan
I live for sports, and I love to travel. My biggest thrill is combining the two. I've been blogging about sports travel for more than a decade, and traveling for sports for twice as long.
About me | FAQ | Buy me a beer 🍺
Affiliate Disclosure
Please note that some of the links above are affiliate links, and at no additional cost to you, we earn a commission if you make a purchase. These recommendations are only for companies that we've used and have proven to enhance our sports travel experiences. To find out more about our affiliate partnerships, please read our Affiliate Disclaimer.