Mullett Arena
Our guide to Mullett Arena in Tempe, Arizona, home of the Arizona Coyotes, includes information on events, tickets, parking, public transportation, nearby hotels and restaurants, seating and more. Read on to find out how to get the most out of your gameday experience.
* * *
Arizona State University's Division I ice hockey program has been growing for several seasons, both in stature and in popularity. And in 2022, the Sun Devils built a permanent home to house the team, giving it an on-campus arena that rivals some of the best facilities in college hockey.
But of course, that's not the reason we're writing about Mullett Arena. For at least three seasons, starting in 2022-23, the Sun Devils will have a tenant in the NHL's Arizona Coyotes. The franchise will be playing home games in what is by far the league's smallest venue, with a capacity of just 5,000, while it figures out a long-term solution.
How did we get here? Well, the Coyotes were kicked out of their longtime home, Gila River Arena (now Desert Diamond Arena) in Glendale, but they appear determined to remain in the Phoenix area and are pursuing a new facility in Tempe, about a mile from Mullett Arena.
However, the Coyotes still needed a place to play in the meantime, and Arizona State's on-campus arena presented the ideal opportunity despite its small size. Its location is more central to the affluent East Valley residents that the Coyotes consider their core fan base, and it allows them to tap into the vibrant entertainment and nightlife scene in downtown Tempe.
Early indications are that Coyotes games at Mullett Arena are going to be a hot ticket, and not just because of the reduced capacity. The unique setup makes it a curiosity for visiting fans, and the Coyotes have already begun recruiting Arizona State students to help increase the energy inside the intimate arena on game nights. In fact, the designated student section for ASU games will also be in place for Coyotes games.
Here's an early guide to checking out an NHL game at Mullett Arena, with more to come after we check out the scene personally later this season!
For more on visiting Tempe, Arizona, check out our Phoenix sports travel guide.
Top photo credit: Kyvuh / Wikipedia via Creative Commons
Getting to the arena
The city of Tempe (pronounced tem-PEE), where Mullett Arena is located, definitely has advantages for hockey fans over the Coyotes' previous home in Glendale.
Tempe is less than 10 miles east of downtown Phoenix and just three miles from the eastern edge of Sky Harbor Airport, which makes the area much more convenient for visitors. (Glendale was 15 miles to the west and far from many of the region's heavily populated suburbs.)
Drivers looking to get to Tempe from either downtown Phoenix or the airport can make use of Route 202 (aka the Red Mountain Freeway), which travels east to Tempe, Mesa and other East Valley suburbs.
Exit at Scottsdale Road/Rural Road, then travel south past Rio Salado Parkway to reach the edge of the ASU campus. Mullett Arena is located just to the west of Rural Road, amid the Sun Devils' other athletic facilities — including the football venue, Sun Devil Stadium.
The Phoenix region does offer a public transportation alternative: The Valley Metro light rail system, which has a line connecting downtown, the airport and Tempe. A single ride costs $2, while an all-day adult fare is $4.
The ASU campus is served by two stations, one at Veterans Way/College Avenue just west of Sun Devil Stadium, and another at University Drive/Rural Road. Both are about a half-mile walk to Mullett Arena.
In addition, the Tempe Streetcar line can be used to get around the downtown Tempe and Arizona State campus area. The closest streetcar stop to Mullett Arena is Marina Heights/Rio Salado, less than a half-mile away and just north of Sun Devil Stadium.
Opened in May 2022, the streetcar fare is free for the first year of operation (which should cover the entirety of the 2022-23 NHL regular season), and a $1 charge per ride will be assessed thereafter.
Parking at Mullett Arena
Mullett Arena is served by a parking structure located just to the south, which costs $30 to enter for Arizona Coyotes games. The structure entrance is just off Packard Drive on the south end.
There's also a surface parking lot just north of Mullett Arena, which can be accessed from Packard Drive after turning off Rio Salado Parkway.
Tempe hotels near Mullett Arena
• Hyatt Place Tempe Phoenix University – 0.3 miles away
• Residence Inn by Marriott Tempe Downtown/University – 0.5 miles away
• AC Hotel by Marriott Phoenix Tempe/Downtown – 0.5 miles away
Search for more Tempe hotels on Booking.com.
Map of the surrounding area
Things to do around the arena
The presence of Arizona State's campus means Tempe is filled with restaurants and bars popular with college students. But college scene or no, the city has one of the top areas for nightlife in all of the Valley, and that should come in handy for hockey fans attending Arizona Coyotes games at Mullett Arena.
The center of downtown Tempe is Mill Avenue, located about 3/4 of a mile west of Mullett Arena. The blocks between Third Street and University Drive are the most vibrant, lined with eateries and bars.
Places to eat and drink are also scattered along the blocks just south of Sun Devil Stadium, part of the north edge of the ASU campus.
Beyond ASU, Tempe is largely a typical suburban community, and retail centers large and small can be found throughout the city. Two can be found at the intersection of Rural Road and University Drive, about half a mile south of Mullett Arena, and several sports bars — including a Buffalo Wild Wings — can be found here.
Another large shopping area is located north on Rural Road, on the other side of the Salt River. It's about 2/3 of a mile away from the arena.
Tempe restaurants near Mullett Arena
• Buffalo Wild Wings – American, 0.3 miles away
• Dickey's Barbecue Pit – barbecue, 0.3 miles away
• Gus's New York Pizza – pizza, 0.5 miles away
Search for more Tempe restaurants on Tripadvisor.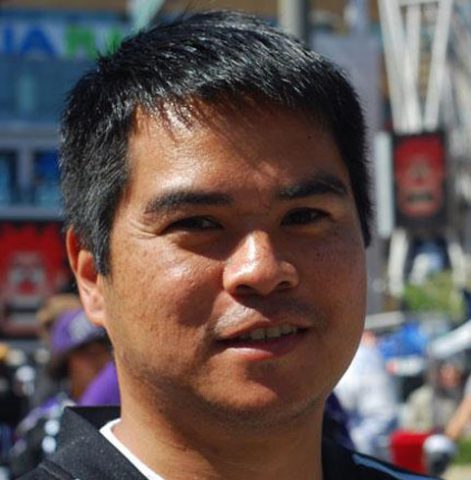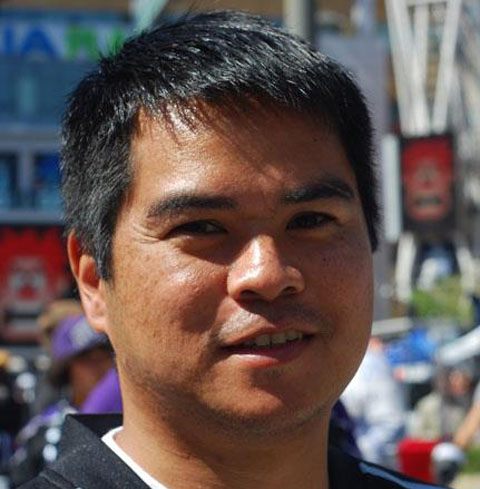 About Edward de la Fuente | Itinerant Fan
I live for sports, and I love to travel. My biggest thrill is combining the two. I've been blogging about sports travel for more than a decade, and traveling for sports for twice as long. To find out more, check out our About page.
Affiliate Disclosure
Please note that some of the links above are affiliate links, and at no additional cost to you, we earn a commission if you make a purchase. These recommendations are only for companies that we've used and have proven to enhance our sports travel experiences. To find out more about our affiliate partnerships, please read our Affiliate Disclaimer.
The Particulars
Home Teams
Arizona Coyotes
Address
411 S. Packard Drive
Tempe, AZ 85287
Year Opened
2022
Capacity
5,000
Upcoming Events
All times local
Lucha Libre AAA Worldwide PREMIUM SUITES
Saturday, December 3, 2022
7:00 pm
Get tickets at Ticketmaster »

Lucha Libre AAA Worldwide
Saturday, December 3, 2022
7:00 pm
Get tickets at Ticketmaster »

Arizona Coyotes vs. Boston Bruins
Friday, December 9, 2022
7:30 pm
Get tickets at Ticketmaster »

Arizona Coyotes vs. Philadelphia Flyers
Sunday, December 11, 2022
5:00 pm
Get tickets at Ticketmaster »

Arizona Coyotes vs. New York Islanders
Friday, December 16, 2022
7:30 pm
Get tickets at Ticketmaster »