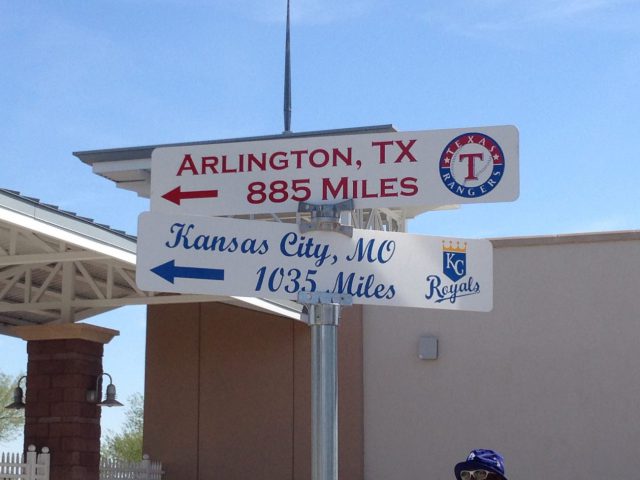 With my sports travel plans for 2020 on pause, I figured now is a good time to take stock in my pursuit of "Club 123" — that is, my quest to see a home game for every team in each of the four major North American sports leagues.
For those who have never heard that term, "Club 123" was coined by fellow sports traveler Sean MacDonald, who writes for the Stadium Journey website and maintains a Twitter account (@sportsroadtrips) about his travels as well. The number 123, of course, represents the total number of teams in the NFL, NBA, NHL and Major League Baseball, and changed from 122 in 2017 when the Vegas Golden Knights entered the NHL (and, we can assume, will change again to 124 when the NHL expansion franchise in Seattle begins play).
I immediately took to the term after meeting Sean on Twitter a few years back, because it crystallized in two words what I've been trying to accomplish for nearly 20 years now. It also gave me a nice number to shoot for, and as of today, I am at 92. That's right, I'm just 31 venues away from becoming a member of this exclusive club. Here's my scoreboard:
MLB: 29/30
ARI, ATL, BAL, BOS, CHC, CHW, CIN, CLE, COL, DET, HOU, KC, LAA, LAD, MIA, MIL, MIN, NYM, NYY, OAK, PHI, PIT, SEA, SD, SF, STL, TB, TOR, WAS
The Texas Rangers fall off this list because they're opening their new Globe Life Field for the 2020 season. I had already made plans to visit the new park in June, as I make it a point to keep my MLB list complete with the opening of venues, but alas I'm reduced now to waiting to hear when sports will resume.
NFL: 19/32 
ARI, BAL, BUF, CAR, CHI, DAL, DEN, DET, GB, HOU, MIN, NO, NYJ, PHI, PIT, SEA, TB, TEN, WAS
Adding four venues in two seasons, as I did in 2018 and '19, feels like progress for a league that only plays 16 regular-season games. Provided the NFL season is played as scheduled in 2020, I already have tentative plans to add three more by seeing Rams and Chargers games at the new SoFi Stadium (I live in Southern California so this is an easy check-off for me), plus a Raiders game at Allegiant Stadium in Las Vegas.
NBA: 18/30
BKN, BOS, CHI, DEN, HOU, IND, MEM, MIA, MIL, NO, NYK, OKC, PHI, PHX, SA, SAC, TOR, UTA
It's funny for me that, where the NBA is concerned, I'm more intrigued by catching games in markets where basketball is the only pro game in town. So that explains why I have been to the current arenas in Utah, Oklahoma City and San Antonio but not ones in, for example, Washington D.C. or, pathetically, Los Angeles (despite the literally hundreds of L.A. Kings hockey games I've attended over the years as a season ticket member).
Also, I lost Golden State because I've been to Oracle Arena, but the Warriors moved into Chase Center for the 2019-20 season. Believe it or not, I had plans to visit the new arena in early April for one of the final home games of the regular season, but the virus of course put those on hold.
NHL: 26/31
ANA, ARI, BOS, BUF, CGY, CHI, CLB, COL, DAL, DET, EDM, FLA, LA, MTL, NSH, NYI, NYR, OTT, PHI, PIT, SJ, STL, TOR, VAN, WAS, WPG
Getting ever closer to completing this circuit, though my remaining arenas are all over the place: Vegas (should be an easy check-off for me except Golden Knights tickets are still so darn expensive), Minnesota, New Jersey, Carolina and Tampa Bay. I am still holding out hope of knocking off the latter two during the 2020-21 season.
While I recognize it could be a while before I'm able to resume this pursuit of Club 123, what keeps me going during this stay-at-home period is the hope of resuming travel and seeing live sports. I know it will happen eventually, and I'm reminded that now more than ever, patience will have its rewards.
Until then, I'm happy to step aside, stay inside and do my part to make that happen.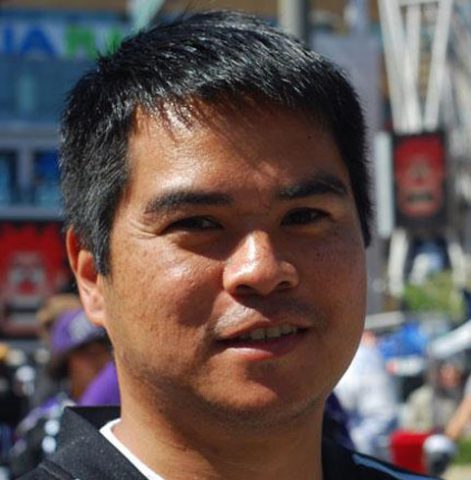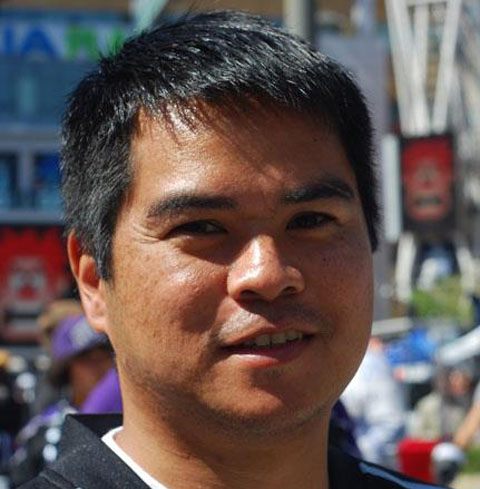 Edward de la Fuente | Itinerant Fan
I live for sports, and I love to travel. My biggest thrill is combining the two. I've been blogging about sports travel for more than a decade, and traveling for sports for twice as long.
About me | FAQ | Buy me a beer 🍺
Affiliate Disclosure
Please note that some of the links above are affiliate links, and at no additional cost to you, we earn a commission if you make a purchase. These recommendations are only for companies that we've used and have proven to enhance our sports travel experiences. To find out more about our affiliate partnerships, please read our Affiliate Disclaimer.