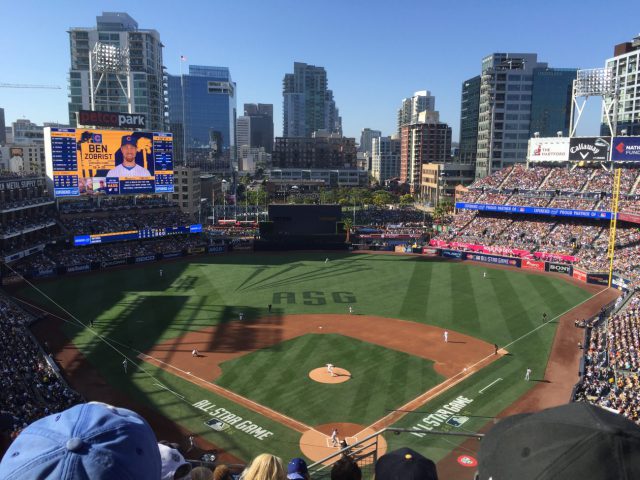 Today was supposed to be Opening Day around Major League Baseball — the earliest full start date MLB has ever had. Instead, with the COVID-19 pandemic raging in the U.S. and worldwide, we don't know when we're going to see live baseball again.
The league, players and fans are doing their best to cope. On MLB.com, the day is being spent airing classic games over the years — there are some good games to reminisce about. Players gave interviews over video chat and posted to social media. The hashtag #OpeningDayAtHome became very popular. Fans everywhere posted their favorite baseball memories and photos.
Because of all that — especially the latter — I'm compelled to think of all the road trips I've taken to watch live baseball over the years. I'm always proud to tell people that I have visited all 30 active major-league parks (plus more than 15 that are either demolished or no longer in use as MLB stadiums), and I had already made travel plans to the Dallas/Fort Worth area to visit the Texas Rangers' new Globe Life Field this summer.
Though I can't travel right now, I'm spending a lot of my idle time dreaming about making plans for when this crisis ends and baseball (and other sports) starts back up again. That sure feels, and probably is, a long way off, but what harm is there in dreaming? I think of long summer road trips and quick weekend fly-ins, of checking out new ballparks and dropping back in on old ones, on loading up hot dogs and trying out the latest, strangest ballpark food.
And for now, until I can get out there and see the parks again, I can look back at some of my favorite photos from ballpark visits over the years. Here are just a few ballpark photos — starting with the image at the top of this post from the 2016 All-Star Game at San Diego's Petco Park –and hopefully a lot more will come later this year.
Despite the recent renovations that brought modern touches, such as new videoboards and digital ribbon boards, to the century-old ballpark, Wrigley simply hasn't lost its old-time charm. The image below is also one of my favorite ballpark photos I've ever taken.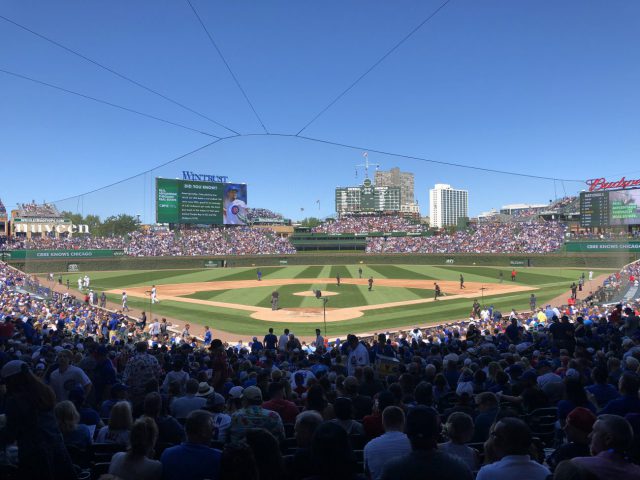 The below photo was taken during the 2019 season, before planned renovations to the outfield pavilion area that was to create a new plaza for fans — something that, in my opinion, the place sorely needed.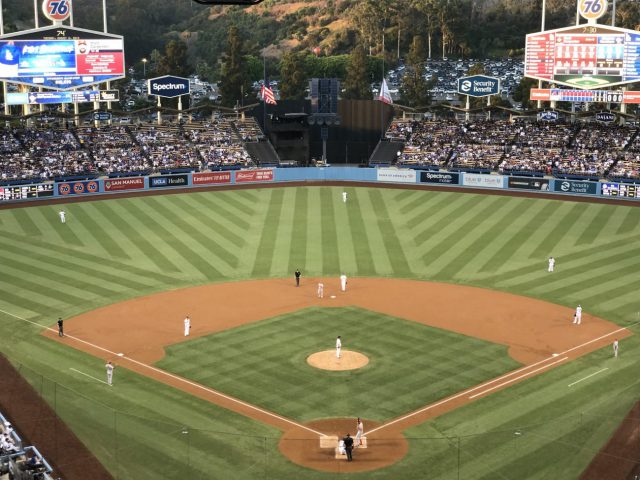 The fountains in the outfield have always been the feature that makes the Royals' home stand out, but I have to say that one of my favorite things I've ever experienced in an MLB ballpark is to stand near them while they do their dance and let their mist cool you off on a hot, muggy summer evening.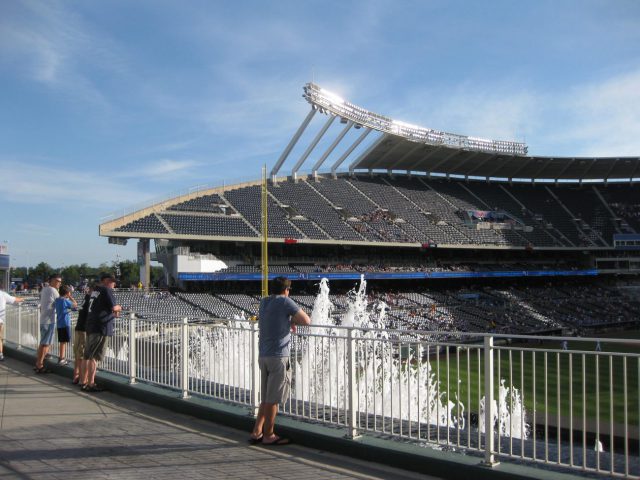 Other than the food options, which are glorious, the best thing to me about Citi Field is the painstaking amount of detail the designers took in paying homage to New York architecture and baseball history. The most prominent example is the home plate gate meant to evoke Ebbets Field, but walking over the Shea Bridge in the outfield alley is a very nice touch, too.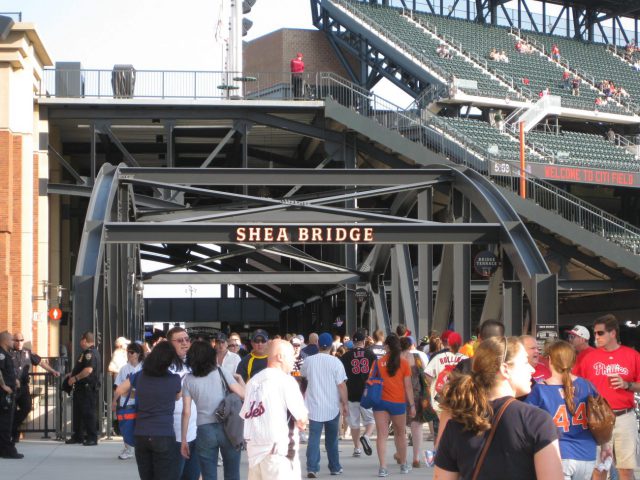 Speaking of outfield alleys, the one at the White Sox's home park is one of the more fun ones I've been around — on my visit on a Saturday night in August 2019, it was a veritable party. You can do things like check out the statues of Nellie Fox and Luis Aparicio turning a double-play (below), sample all of the busy food booths or even see a shower stall from the old Comiskey Park.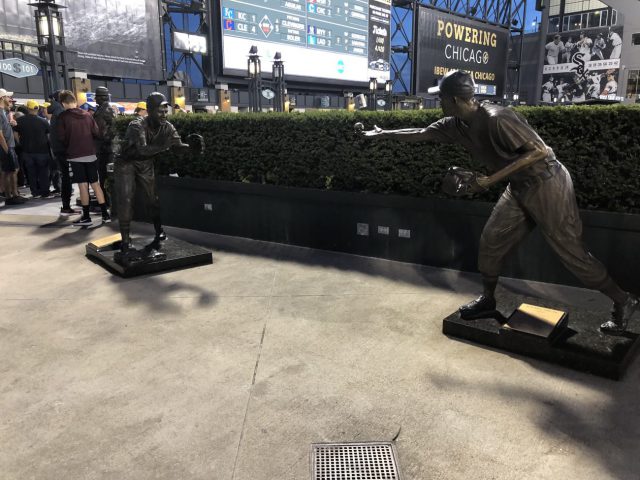 At the Mariners' home park, formerly known as Safeco Field, you can go right up to the home team's bullpen (separated by a fence, of course) and watch Seattle relievers warm up. This is part of a somewhat secluded area, separated from the main concourse by a staircase but open to all fans, in which you can go down, buy yourself a drink and some food and hang out in a lounge-type atmosphere with some unusual views of the game.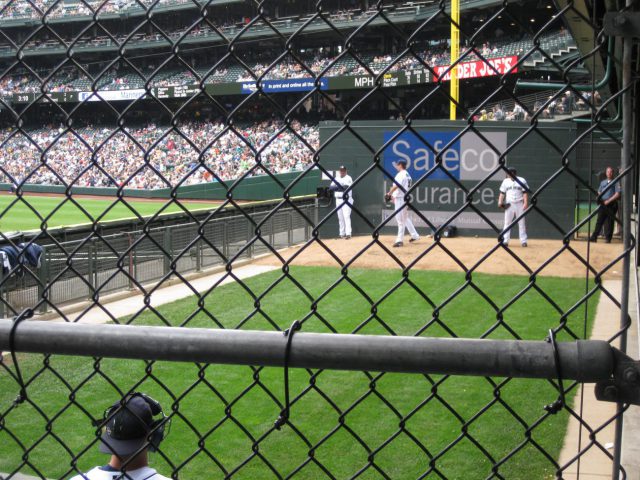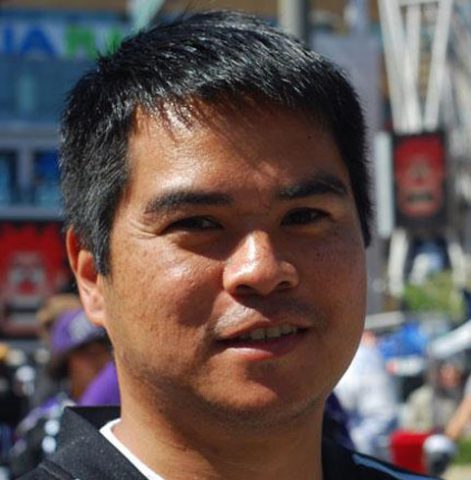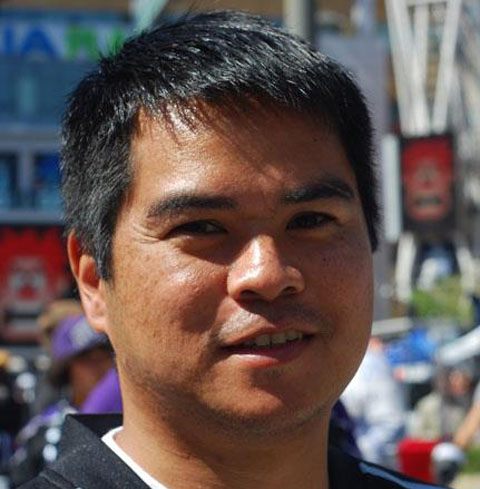 Edward de la Fuente | Itinerant Fan
I live for sports, and I love to travel. My biggest thrill is combining the two. I've been blogging about sports travel for more than a decade, and traveling for sports for twice as long.
About me | FAQ | Buy me a beer 🍺
Affiliate Disclosure
Please note that some of the links above are affiliate links, and at no additional cost to you, we earn a commission if you make a purchase. These recommendations are only for companies that we've used and have proven to enhance our sports travel experiences. To find out more about our affiliate partnerships, please read our Affiliate Disclaimer.