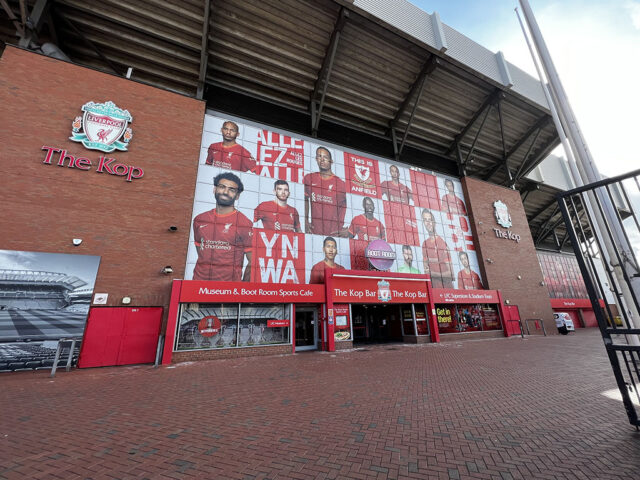 When I first began planning a soccer trip to the United Kingdom in the summer of 2019, I had no idea how to buy Premier League tickets, especially from the U.S.
I'm used to the typical ticket-buying channels seen across North American sports. The teams sell tickets to their home games, yes, but a buyer's first instinct often is to check Ticketmaster or some other independent outlet. And then there's the secondary market — StubHub, SeatGeek and the like — where bargains can often be found and last-minute tickets are nearly always available.
It's understandable that the market for soccer tickets in England is not like that, but before attempting to secure tickets myself, I didn't understand how different it would be.
The major clubs have strict control over the sale of their match tickets — and understandably so, because demand can often be through the roof. After all, we're talking about some of the world's most popular sports teams here.
I have navigated the murky waters of trying to buy Premier League tickets on two separate occasions. I was all set to attend two matches — a Tottenham Hotspur fixture in the Premier League, as well as Manchester City's showdown with Real Madrid in the Champions League quarterfinals.
That trip was scheduled for March 2020, though, and I don't think I have to tell you why I had to abruptly cancel it.
The second time around, in August 2022, I returned to England at the start of the new Premier League season and managed to score tickets to THREE matches!
Now, I feel I have a good grasp on how to get into some of the UK's most popular football grounds, which I'll outline below. And I'll be putting these practices into action again soon, as I am tentatively planning another trip to England for sometime in the 2023-24 Premier League campaign, likely after the New Year.
Make no bones about it — buying Premier League tickets can be a time-consuming, sometimes frustrating and possibly expensive exercise.
But if you truly want to see Premier League clubs in action, persistence is the name of the game. Here are some tips for getting into your preferred matches.
Step 1: Choosing your dates
If you're like me, you choose the dates in which you want to travel based on your schedule with work, school or other obligations, and then once that timeframe is set, then you go about seeing what events might be happening at your destination during that time.
First off, you have to make sure your dates fall within the normal soccer season in England. The Premier League season typically runs from the second weekend in August to the middle of May, while Champions League matches throughout Europe coincide with this timeframe and typically culminate in the final in late May or early June.
In English football, there are also domestic competitions, namely the FA Cup and Carabao Cup (aka League Cup), that coincide with the Premier League season.
Summertime is typically reserved for international competitions (the World Cup or European Championships, for example). If your visit is in late July or early August, close to the start of the new Premier League season, you may also have opportunities to watch preseason friendlies.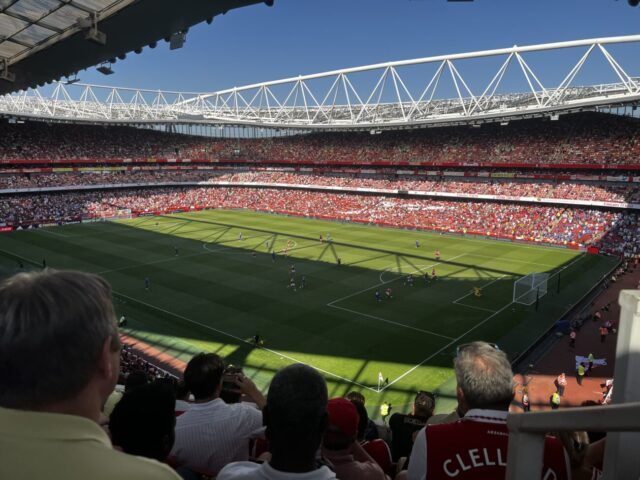 Step 2: Finding your fixture opportunities
It stands to reason that if you're in the U.S., finding a game for which to buy tickets is as easy as looking at a schedule for the Premier League, or the Champions League bracket, but it's not that simple.
When the Premier League releases its fixtures for the upcoming season (usually in mid-June), matches are divided into "matchweeks" and scheduled for the Saturday of that week at 3 p.m. British time.
However, only some matches will wind up being played at that time; others — mainly ones involving popular clubs that visitors would often like to see — will get moved up to Friday, or back to Sunday or Monday, and kickoff times usually change as well. This is done to fill prime TV broadcast windows (not unlike the NFL "flexing" a game into the coveted Sunday night time slot), and also to allow clubs to participate in matches for other competitions.
It makes things tricky, though, for the traveler from the USA or elsewhere who wants to buy tickets for matches a few months ahead. In the Premier League, fixture times are set in stages, and for a couple months at a time. In the case of my first trip, I had to wait until late January to find out exactly when my target matches in mid-March would take place.
The Premier League usually sets a schedule for when fixture times will be announced, so it's worth following them on Twitter or another social media platform to stay abreast of announcements. Similarly, it's worth keeping an eye on dates for Champions League draws, but at least match dates for every stage known before each year's tournament begins.
Step 3: Should you buy a membership?
So how, exactly, do you buy tickets for the Premier League from the U.S.? Well, it all begins with the individual clubs. Once you've identified a match that you want to attend, you should then check out the ticket-buying procedures put in place by the home club in question, outlined on each team's website.
You'll quickly discover, though, that for some Premier League clubs — at least, the ones you routinely see near the top of the table — buying a club membership is required to even get into the team's ticket portal.
For a yearly fee, a membership gets you perks including gifts, team store discounts and exclusive access to club-produced content, but of course the main benefit is it gives you the opportunity to buy tickets when they go on sale.
Each club controls its supply for matches regardless of what competition they're for, be it a "regular" league match or for the Champions League, Europa League, FA Cup, and so on.
My original plans in 2020 included one Premier League match (Tottenham Hotspur vs. West Ham at Tottenham Hotspur Stadium) and one Champions League game (Manchester City vs. Real Madrid at the Etihad Stadium), so I bought memberships for both Spurs and Man City.
This time around, the schedule gave me opportunities to see Tottenham, Manchester United and Arsenal. So yes, I bought memberships for all three clubs — for myself and my wife, as every individual who wishes to attend a match needs his or her own membership.
Note that some teams structure their member ticket-buying rules differently. Some, like Manchester City, allow members to purchase multiple tickets under a single membership. But many, such as Tottenham, require each ticketholder to hold an individual membership. When I bought tickets for my original trip from the USA, I needed one Man City membership for the scheduled Champions League match but two for Tottenham so that I could buy a pair of tickets for the league fixture.
So yeah, it can get a little convoluted. But if you're a fan of a specific club and want to follow them around, then it gets much simpler. Buy the one membership and then you'll have access to tickets for that team's road matches, as well — as you may know, European soccer stadiums all have designated visiting supporter sections.
Also, know that for the most popular clubs in England — in my experience, this includes Manchester United, Liverpool and Chelsea — the demand for tickets makes obtaining them on a single-match basis a challenge, and seniority (as in, how long you've held a membership and how many matches you've attended) is a primary factor in how clubs allow access to tickets.
If you really want to see a home match for one of these clubs without the hassle of competing with longtime fans, feel free to skip ahead to Step 5.
Step 4: Online sales
Once you have your memberships, then there's nothing left but to buy the tickets. There's a unique challenge to this, though, as online ticket sales in Britain are conducted similarly to in the USA, but the time difference can make for some early wake-up calls.
To buy tickets for both matches in the spring of 2020, I woke up at 2 a.m. Pacific time (I live in Southern California) in order to secure seats. I was successful on both counts, so it was worth it.
That experience made me confident that I would score tickets fairly easily for my second go-round. But I failed to take into account the increased demand that comes with start-of-season excitement. For each of the three matches I targeted, I woke up in the middle of the night to buy tickets in the initial single-match release … and struck out each time.
At that point, it pays to know what alternatives you have. Each club has a ticket-resale scheme in place, which allows season-ticket holders to sell tickets they won't use back to the club. It works similarly to Ticketmaster's NFL Ticket Exchange, but with one key difference: Resale prices are not set according to demand, making them affordable — that is, if you can get your hands on them.
In the case of the Spurs match I wanted to attend, it took three days of constantly checking the ticket portal, waiting for A) a pair of tickets to be listed, and B) moving quickly enough to beat everyone else lurking on the site for tickets. But I finally secured my two tickets, and at £60 per ticket (plus small fees), it wasn't too bad.
Once you have your tickets in hand, pay attention to each club's policy on how they distribute tickets. In the case of Spurs, you're sent a unique mobile pass that signifies you're a member AND you have a ticket for a particular match. Manchester City mailed their tickets to me, and so even though I didn't get to use it, I got a nice little souvenir.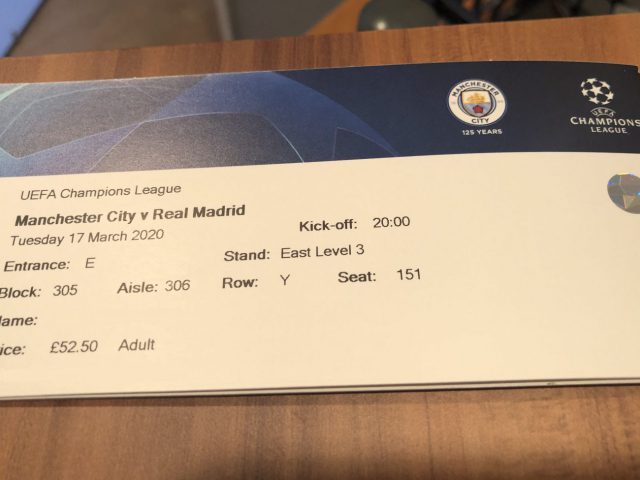 Step 5: Should you buy a hospitality package?
OK, you bought the membership and struck out during the various ticket on-sales, or you've decided last-minute to try and see a high-demand match, or you really, REALLY want to see a match at Anfield or Stamford Bridge and it's proving nearly impossible. What to do?
There is one fool-proof alternative: the hospitality package.
They don't come cheap (think somewhere between £300 and £500 per person depending on the club and the match), but anyone can buy them regardless of membership status, and they come with perks such as a catered meal, a stadium tour or merchandise discounts.
Every club offers them, and if you really are that set on seeing the match you want and money is no object, well, buying a hospitality package will certainly help you achieve that goal.
Cost notwithstanding, buying hospitality tickets through the club at least gives you the peace of mind that you're getting into the ground no matter what — and that you'll be treated pretty well in the process.
Step 6: Should you buy tickets from the secondary market?
Of course, you might have a budget that precludes you from splurging on a hospitality package. If that's the case, your main alternative is the secondary market.
Unlike in the USA, where ticket resellers are numerous and generally reliable even for the biggest events, scalping is a little more frowned upon in the UK. The English clubs tend to offer some stern warnings about not accepting tickets bought second-hand, going so far as to claim popular portals like StubHub are blacklisted.
That's a big reason why memberships exist in the first place: They're a way of assuring the clubs that the people who buy the tickets are the ones using them, and that people aren't buying season tickets just to profit off them.
I can confess, though, that I have attended a match using tickets bought second-hand. I used a popular resale portal called LiveFootballTickets.com to buy tickets for an Arsenal match at Emirates Stadium — doing so only after I failed multiple times to get tickets for the match I wanted through the normal channels.
The purchase — which was perhaps a 75 percent markup from face value — put us in direct contact with the seller, who had to give us his mobile membership badge via text for entry to the stadium a few days before the match. In essence, I pretended I was this other person, a paid Arsenal member, for a day.
Entering the stadium went smoothly and we thoroughly enjoyed the match. However, during our wait in the queue I witnessed someone whose mobile pass was rejected multiple times at the scanner, forcing him to walk away in a huff to presumably get things sorted out elsewhere. I don't know why that happened, but it was a reminder of how strict the ticket process is in England.
So in summary, while secondary options do exist and seem both reputable and reliable, they're not foolproof. In the end, you'll have to understand the risk involved. My stance is that I would definitely consider buying tickets second-hand, but only as a last resort.
Step 7: Enjoy the match!
Congratulations! You made it! Taking in an international sporting event is a favorite pastime for me, and I can attest first-hand that the thrill of attending a Premier League match in England is well worth the effort.
Original publish date: August 4, 2020
Most recent update: June 30, 2023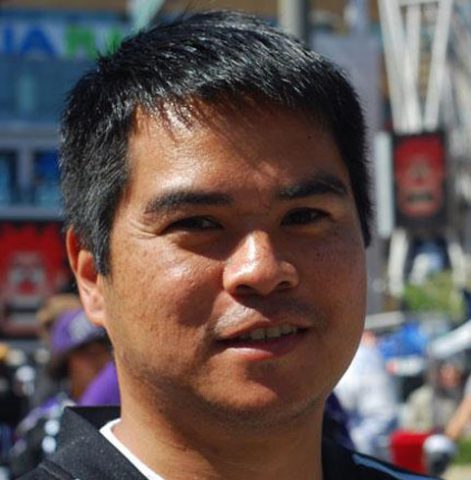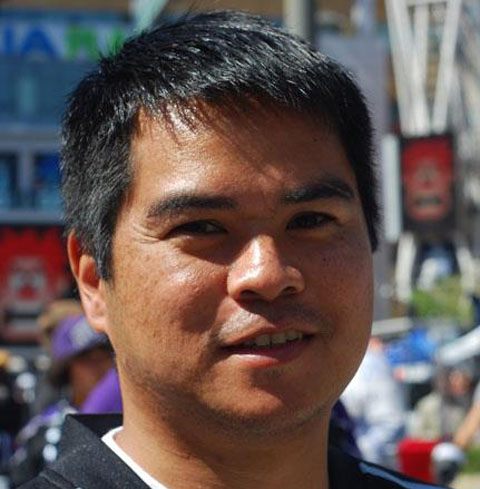 Edward de la Fuente | Itinerant Fan
I live for sports, and I love to travel. My biggest thrill is combining the two. I've been blogging about sports travel for more than a decade, and traveling for sports for twice as long.
About me | FAQ | Buy me a beer 🍺
Affiliate Disclosure
Please note that some of the links above are affiliate links, and at no additional cost to you, we earn a commission if you make a purchase. These recommendations are only for companies that we've used and have proven to enhance our sports travel experiences. To find out more about our affiliate partnerships, please read our Affiliate Disclaimer.