(Note: This is the first of a three-part series on our trip to the 2016 MLB All-Star Game in San Diego, on the MLB Futures Game. You can read Part 2 on the Home Run Derby here, and Part 3 on the game itself here.)
When big events come near our home base, we here at I-Fan do our best to get there — even if it takes months of scheming and making piecemeal plans. So it went when the MLB All-Star Game came to San Diego's Petco Park last week.
Despite knowing we wanted to go for the better part of a year, it took quite a bit of searching for tickets and milking connections to secure attendance to all three days of baseball's midsummer classic.
Now that it's all behind me, I can say all the effort was definitely worth it. Even if your only interest is in the game itself, or in the Home Run Derby (which was the case of my San Diego-native relative, Marketing Whiz), it's still worthwhile to be around for all three days, especially if you're coming from out of town.
If you still need convincing, here's my three-day diary of all the happenings surrounding the MLB gala, which was an overwhelmingly positive experience.
(One side note: I have attended one previous MLB All-Star weekend, in San Francisco in 2007, so at the very least I had an idea of what to expect. But I was also there in a working capacity — meaning, I didn't have to pay to get in — so the experience of course was quite different than being there as a paying customer. So there were plenty of surprises in store for me in San Diego.)
Day 1: MLB Futures Game
Sunday's exhibition game between top minor-leaguers called the MLB Futures Game, divided into USA and World teams, provided a nice, leisurely build-up to the three-day affair. It's one of those events that you'll likely wind up with an easy ticket to, but unless you have a friend or relative actually playing in the game, you probably won't feel much of an obligation to stay the whole time or even pay much attention.
And that means you can spend time walking around the ballpark, exploring some of the ancillary events or even just hanging out with a live ballgame in front of you.
Mrs. Fan and I scored our easy tickets thanks to buddy Jersey Boy, who flew out for the weekend with his 5-year old son and were easily recognizable by their Mets garb that they wore throughout. He had bought tickets for the MLB Futures Game and Home Run Derby via the secondary market.
But days later, he got an opportunity to purchase full ticket strips from MLB (a process in which I had struck out on — unless you're a season-ticket holder for the host team, you aren't likely to obtain tickets this way). As a result, he wound up with a pair of extras for Sunday and Monday, which I gladly snapped up from him for $500 total.
(Note: This transaction took place in April, so it would take until the event itself to find out whether his asking price was a bargain or not. The weekend arrived with me still not having obtained tickets for Tuesday, and prices for the game on the secondary market had risen steadily  starting that Saturday. As a reference point, I had seen that the cheapest face-value price for a full strip was $550.)
Sunday was the only day Mrs. Fan could attend so we made sure to spend some time walking around. There was a free "Block Party" on a street just beyond Petco Park's outfield gates, consisting mostly of sponsor booths and merchandise stands, that we cruised through before heading inside and meeting up with Jersey Boy.
Despite holding tickets a few sections apart, we sat together for six innings of the MLB Futures Game, with no one bothering us, before Mrs. Fan and I decided to call it a day.
Sunday also gave me a pretty good indication that downtown San Diego pretty much had the perfect layout for an event like this.
The hub of the city's nightlife, the Gaslamp District, runs right alongside Petco Park. The convention center, where the FanFest was held (more on that later), is just a couple blocks away. Most of the major hotels within the downtown core were within easy walking distance. And in between is a line of the San Diego Trolley, which had two stops on either side of the ballpark, so fans had an easy public transit option.
Logistically, it'll be pretty hard for 2017 All-Star host Miami to top, since Marlins Park is nowhere near a lively city district, a convention center, hotels OR public transit.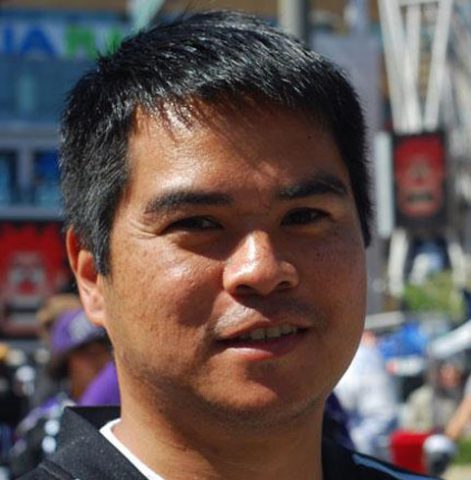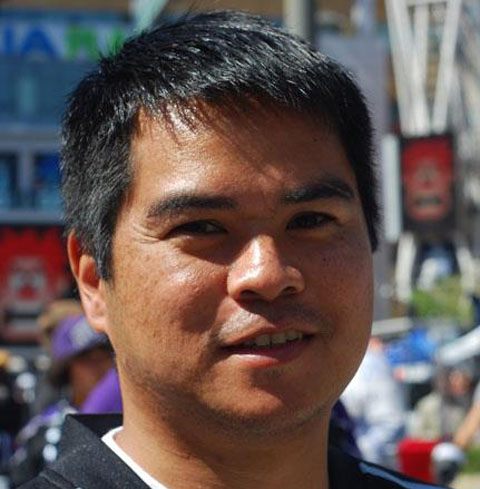 Edward de la Fuente | Itinerant Fan
I live for sports, and I love to travel. My biggest thrill is combining the two. I've been blogging about sports travel for more than a decade, and traveling for sports for twice as long.
About me | FAQ | Buy me a beer 🍺
Affiliate Disclosure
Please note that some of the links above are affiliate links, and at no additional cost to you, we earn a commission if you make a purchase. These recommendations are only for companies that we've used and have proven to enhance our sports travel experiences. To find out more about our affiliate partnerships, please read our Affiliate Disclaimer.