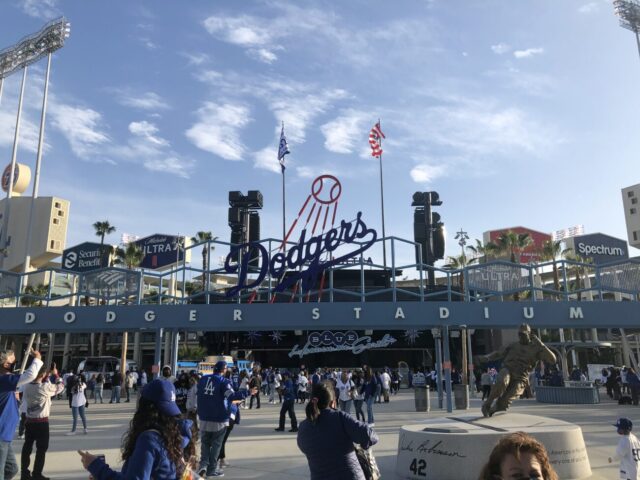 After quite a bit of uncertainty, the 2022 Major League Baseball season is on! And we can commence planning for MLB ballpark road trips this summer.
Because of the MLB lockout, I delayed in writing this post, as I wanted to see if the labor issues would force any changes to the master schedule released last summer. Even though Opening Day will now be pushed back by almost a week, the schedule will mostly stay the same, with each team gaining makeup dates somewhere along the way to fill in the first week of games that were canceled.
So that's the good news: If you had already started planning some ballpark road trips off the previously released schedule, you won't have to make any changes. In fact, you might gain an opportunity to see an extra game or two if it turns out a makeup game (likely in the form of a doubleheader) lands in your lap.
Longtime readers of this blog know that we do road trip suggestions for all the major leagues each season, including the NFL, NBA and NHL. We find it much easier to find good road trip itineraries in baseball because of the fact that the teams play nearly every day, so if anything, let this guide be a jumping-off point to finding an itinerary that works for your specific schedule. 
Before diving in, check out our standing guide to putting together a good MLB ballpark road trip.
Like the other leagues, we try to apply a few ground rules to these itineraries:
We looked to pack as many games into as small a timeframe as possible, at least considering typical travel times by car (we won't suggest you travel cross-country for games on back-to-back days, for instance).
We try to look only at trips where you're traveling in the same general direction as you go from city to city (so no zig-zagging around).
We tried to limit the number of times you see a particular team to twice.
We looked only at minimum four-city trips, because longer trips are always more fun.
Because starting times can fluctuate, it's possible that scheduled day games can impact travel. However, in nearly all of the below cases, itineraries can be stretched out by a day or two to allow for a less hectic travel schedule.
With that, check out our MLB ballpark road ideas for the 2022 season below.
1) Opening weekend in the Midwest
Friday, April 8: White Sox at Tigers
Saturday, April 9: Brewers at Cubs
Sunday, April 10: Pirates at Cardinals
Monday, April 11: Guardians at Royals
The official Opening Day this year is on Thursday, April 7, but the original schedule called for only eight games that day. So consider Friday, April 8 to be the real Opening Day, and really the entire first few days should be thought of as opening weekend.
At any rate, you can start the season off in style with a quick dash through the Midwest, starting at Detroit's Comerica Park and winding your way west with stops at Wrigley Field, Busch Stadium and Kauffman Stadium. It's possible that weather will be a factor this early in the season, but note that every game on this itinerary will take place in the daytime.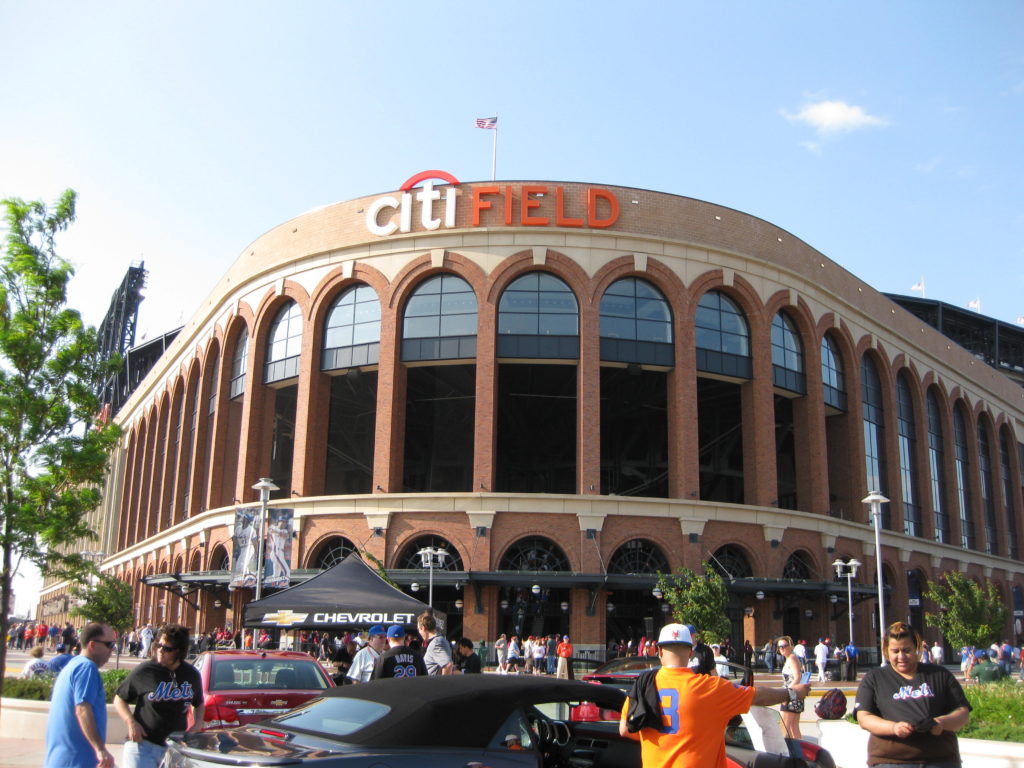 2) Heading up the Eastern Seaboard
Monday, May 2: Twins at Orioles
Tuesday, May 3: Rangers at Phillies
Wednesday, May 4: Braves at Mets
Friday, May 6: Rangers at Yankees
Saturday, May 7: White Sox at Red Sox
Begin this journey at Baltimore's Oriole Park at Camden Yards, then work your way through some of MLB's most classic ballparks on this early May road trip. You'll make stops at Philadelphia's Citizens Bank Park and New York's Citi Field. After a rest day in the Big Apple, hit up Yankee Stadium and Fenway Park in one weekend.
3) The Memorial Day weekender, and more!
Friday, May 27: Royals at Twins
Sunday, May 29: Cubs at White Sox
Monday, May 30: Brewers at Cubs
Tuesday, May 31: Twins at Tigers
Wednesday, June 1: Royals at Guardians
Friday, June 3: Diamondbacks at Pirates
Memorial Day weekend is traditionally a big one on the MLB schedule, so here's a ballpark road trip that takes advantage of that and then some.
It begins at Target Field in Minneapolis with an appetizer of Royals-Twins. But the highlight is a full weekend spent in Chicago, first catching the Cubs-White Sox crosstown rivalry at Guaranteed Rate Field, then staying through the holiday to see the Cubbies host the Brewers at Wrigley Field.
From there, continue on to Detroit's Comerica Park, Cleveland's Progressive Field and Pittsburgh's PNC Park on what could be a weeklong bonanza of a road trip.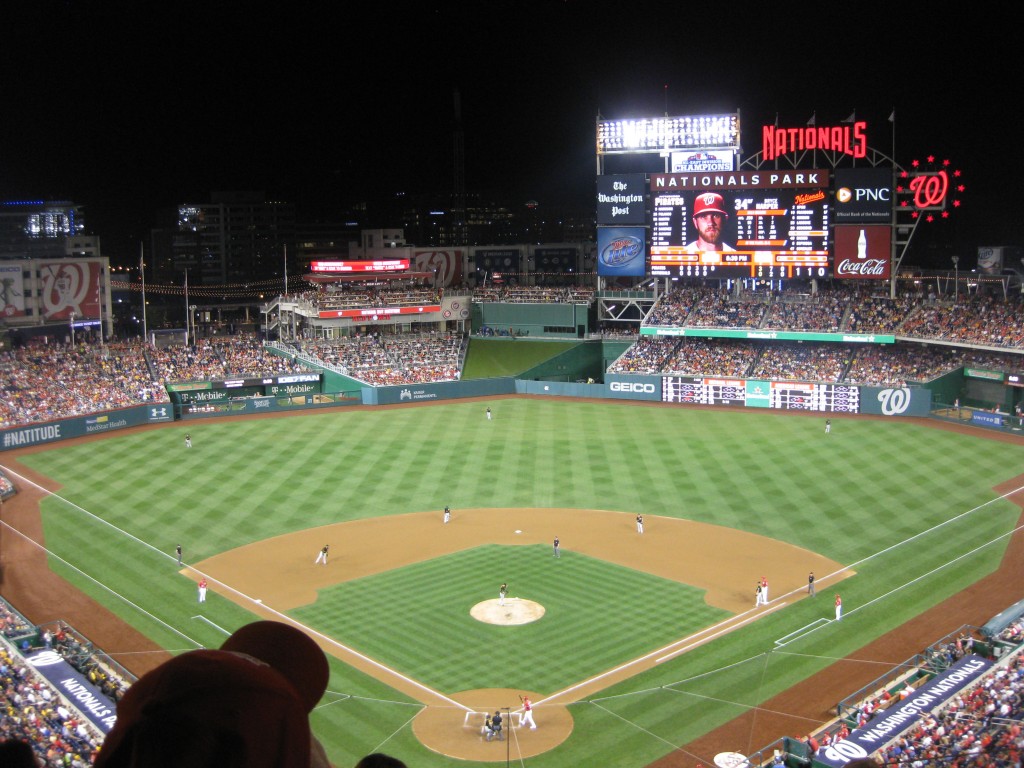 4) The Independence Day sojourn
Saturday, July 2: Brewers at Pirates
Sunday, July 3: Marlins at Nationals
Monday, July 4: Rangers at Orioles
Tuesday, July 5: Nationals at Phillies
Thursday, July 7: Marlins at Mets
Friday, July 8: Yankees at Red Sox
Here's another East Coast swing that revolves around Independence Day, also an important holiday on the MLB calendar. This particular ballpark road trip starts at Pittsburgh's PNC Park, and after a stop at Nationals Park in Washington, you'll be spending July 4 at Camden Yards with the Rangers and Orioles.
The trip continues with games at Philadelphia's Citizens Bank Park and New York's Citi Field, but the highlight just might be at the end, when you'll have the chance to witness the Yankees-Red Sox rivalry at Fenway Park.
5) The All-Star week trip
Friday, July 15: Diamondbacks at Padres
Saturday, July 16: Dodgers at Angels
Sunday, July 17: All-Star Futures Game at Dodger Stadium
Monday, July 18: All-Star Home Run Derby at Dodger Stadium
Tuesday, July 19: MLB All-Star Game at Dodger Stadium
Thursday, July 21: Giants at Dodgers
Friday, July 22: Nationals at Diamondbacks
This road trip represents a unique chance to see some of the West Coast's MLB ballparks while incorporating MLB All-Star Game festivities, which in 2022 will be held at Dodger Stadium in Los Angeles.
While the All-Star Game is certainly the centerpiece of this itinerary, it still affords you the opportunity to visit other ballparks, including Petco Park in San Diego, Angel Stadium of Anaheim and, as a finale, Arizona's Chase Field.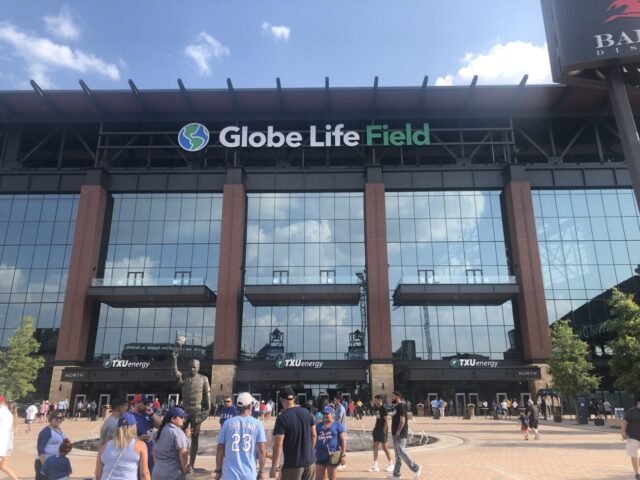 6) Dog days of summer
Wednesday, Aug. 3: Royals at White Sox
Thursday, Aug. 4: Cubs at Cardinals
Friday, Aug. 5: Red Sox at Royals
Sunday, Aug. 7: White Sox at Rangers
Tuesday, Aug. 9: Rangers at Astros

Itching for a long road trip to wrap up your summer break? While this is the longest itinerary of any of the ones we're pitching here — it's 500 miles from Kansas City to Arlington! — it does venture into some territory not easily covered on multi-city ballpark trips.
The starting point is Chicago, where the White Sox will be hosting the Royals at Guaranteed Rate Field. From there you'll be able to knock off both ballparks in Missouri, Busch Stadium and Kauffman Stadium.
Then, use the extra day to head south to Texas, and see games at the Rangers' Globe Life Field as well as Houston's Minute Maid Park. As an added bonus, there are two rivalry games on this slate: a classic Cubs-Cardinals matchup and an all-Texas affair between the Rangers and Astros.
7) The California stretch run
Sunday, Sept. 25: Mets at Athletics
Tuesday, Sept. 27: Rockies at Giants
Thursday, Sept. 29: Athletics at Angels
Friday, Sept. 30: Rockies at Dodgers
Saturday, Oct. 1: White Sox at Padres

Finish the regular season in style with a road trip through all five of California's MLB ballparks. The journey begins in the Bay Area, with stops at Oakland's RingCentral Coliseum and San Francisco's Oracle Park, with a day off in between.
Then, after a day spent traveling from NorCal to SoCal, knock off Angel Stadium of Anaheim, Dodger Stadium and Petco Park all in one flourish. You're bound to see some games with playoff implications, while keeping summer alive in sunny California. 
 * * * 
Got an MLB ballpark road trip idea for the 2022 season that we didn't cover? Or want to share tales of your ballpark travels? Hit us up at hi@itinerantfan.com.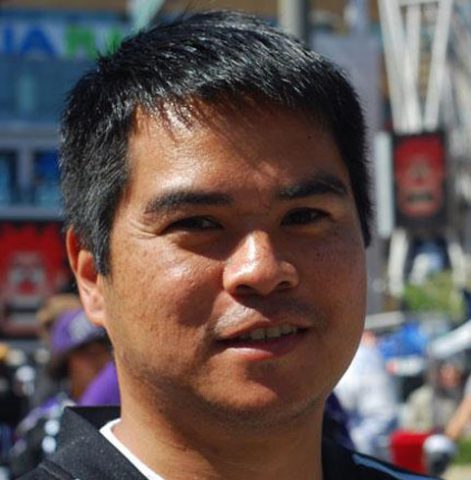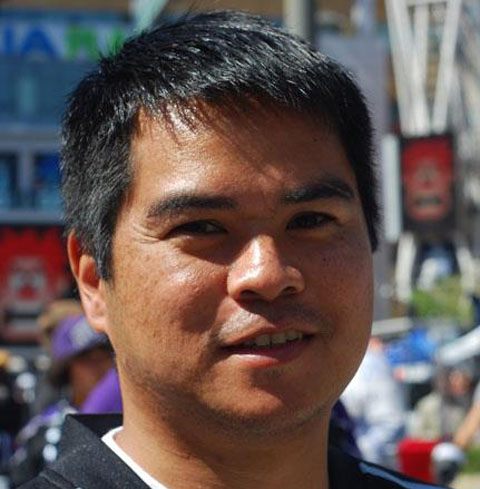 Edward de la Fuente | Itinerant Fan
I live for sports, and I love to travel. My biggest thrill is combining the two. I've been blogging about sports travel for more than a decade, and traveling for sports for twice as long.
About me | FAQ | Buy me a beer 🍺
Affiliate Disclosure
Please note that some of the links above are affiliate links, and at no additional cost to you, we earn a commission if you make a purchase. These recommendations are only for companies that we've used and have proven to enhance our sports travel experiences. To find out more about our affiliate partnerships, please read our Affiliate Disclaimer.