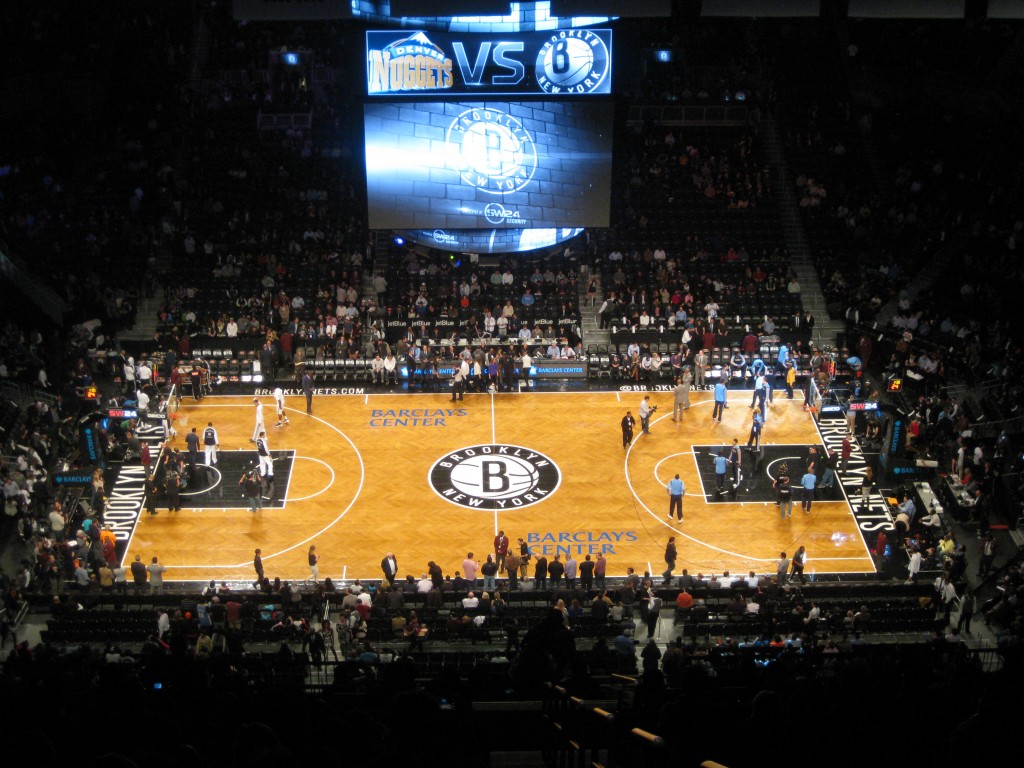 With the arrival of the NBA schedule for the 2021-22 season, perhaps your mind turned to the the thought of epic NBA road trip ideas. 
Here at Itinerant Fan, we love analyzing schedules to see where we can fit multiple games in multiple cities into short timeframes, as we look to see good games while maximizing our travel budgets.
The upcoming season brings the full return of fans to NBA arenas, and with that plenty of storylines, from the usual player movement to a new defending champion in the Milwaukee Bucks.
If you're a longtime reader, you know we do this on an annual basis, for all of the major sports leagues, so this probably doesn't need explaining.
But if this is your first time reading one of these posts, here are the ground rules under which we work to devise these trips (though we will bend or break a rule from time to time if the game or travel opportunity is just too good):
We looked to pack as many games into as small a timeframe as possible, at least considering typical travel times by car (we won't suggest you travel cross-country for games on back-to-back days, for instance).
We try to look only at trips where you're traveling in the same general direction as you go from city to city (so no zig-zagging around).
We tried to limit the number of times you see a particular team to twice (admittedly difficult, as many times it's easier to plan a trip through a region because a certain team is on a road swing through it).
And we looked only at minimum four-city trips, because longer trips are always more fun.
And with that, I now present to you our NBA road trip ideas for the 2021-22 season:
1) Starting off out East
Tuesday, Oct. 26: 76ers at Knicks
Wednesday, Oct. 27: Heat at Nets
Thursday, Oct. 28: Pistons at 76ers
Saturday, Oct. 30: Celtics at Wizards
You can see some of the league's more intriguing teams on this early-season trip that begins with a New York doubleheader. Catch the up-and-coming Knicks at Madison Square Garden, then watch Kevin Durant and the Nets at Barclays Center on consecutive nights.
From there, head to Philly to see the 76ers (with or without Ben Simmons) at Wells Fargo Center. Finally, you'll need an extra day for travel before seeing the Wizards in a Saturday matinee at Capital One Arena.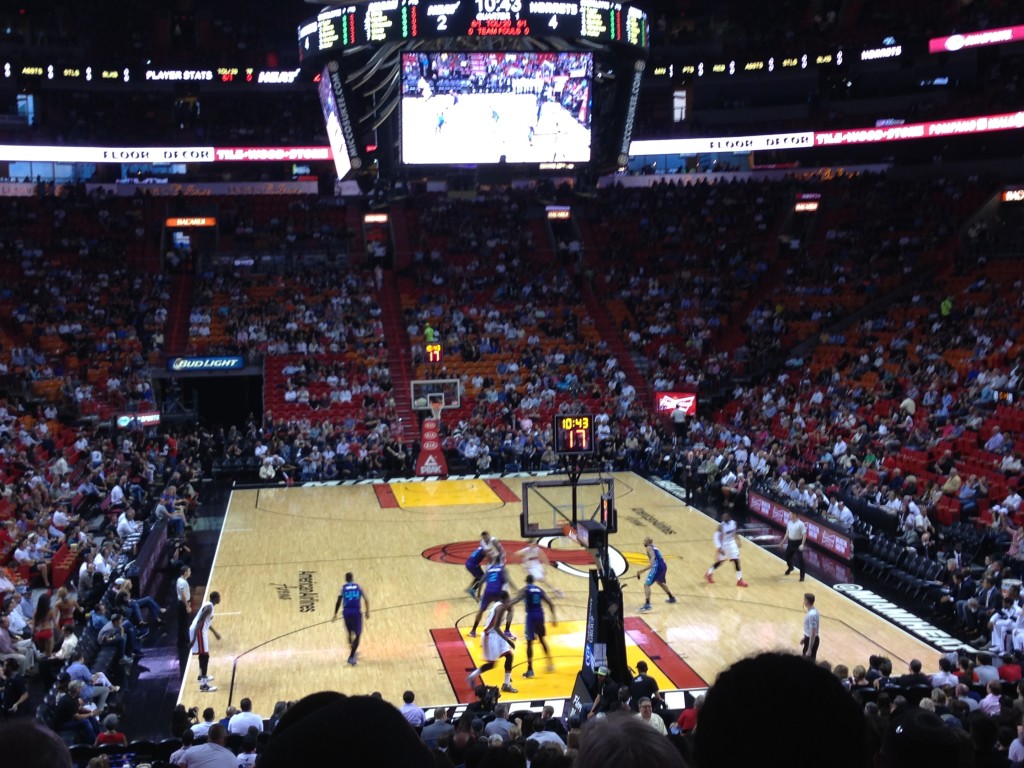 2) The Southern extension
Sunday, Oct. 31: Trail Blazers at Hornets
Monday, Nov. 1: Wizards at Hawks
Wednesday, Nov. 3: Celtics at Magic
Thursday, Nov. 4: Celtics at Heat
In theory, you can combine this NBA road trip idea with the one above it and turn it into one big mega-trip! Or, you can just start on Halloween night in Charlotte, watching the Hornets and Blazers do battle at Spectrum Center, before working your way south with stops at Atlanta's State Farm Arena, Orlando's Amway Center and Miami's FTX Arena.
3) The I-5 corridor trip
Friday, Nov. 5: Pacers at Trail Blazers
Sunday, Nov. 7: Pacers at Kings
Monday, Nov. 8: Hawks at Warriors
Tuesday, Nov. 9: Trail Blazers at Clippers
Wednesday, Nov. 10: Heat at Lakers
Visit every NBA arena on the West Coast during this journey, which begins in Portland's Moda Center with the Blazers hosting the Pacers.
After that, take an extra day to head south into California, where you can catch the Kings at Golden 1 Center, the Warriors at Chase Center and the Clippers and Lakers on back-to-back days at Staples Center.
(Note: I will be in attendance for at least two games on this trip, in Portland and in San Francisco! If you do any portion of this itinerary, please do let me know!)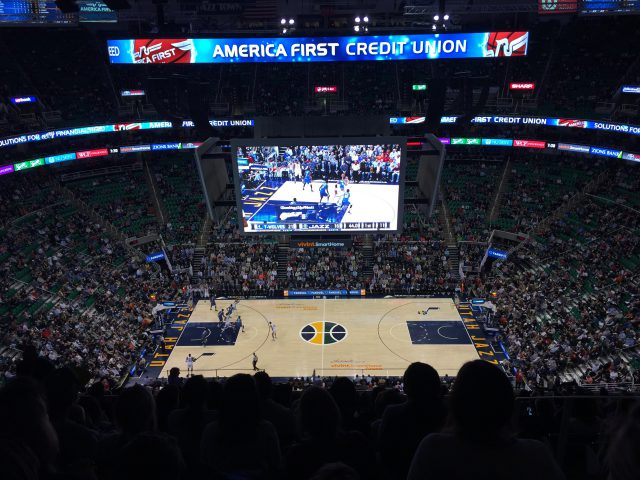 4) The Western holiday
Saturday, Dec. 25: Warriors at Suns
Sunday, Dec. 26: Nuggets at Clippers
Tuesday, Dec. 28: Nuggets at Warriors
Wednesday, Dec. 29: Mavericks at Kings
Friday: Dec. 31: Timberwolves at Jazz
Can't do California in November? How about during your winter break? You'll be able to check off every arena in the state (though the Lakers will be on the road during this time).
As a bonus, this itinerary begins at Footprint Center, where the defending West champion Suns host a Christmas Day affair against the Warriors, and ends with New Year's Eve in Salt Lake City with the Jazz hosting the T-Wolves at Vivint Arena.
5) Veering through the Southwest
Monday, Feb. 7: Warriors at Thunder
Tuesday, Feb. 8: Pistons at Mavericks
Thursday, Feb. 10: Raptors at Rockets
Saturday, Feb. 12: Spurs at Pelicans

Assuming you don't care to be in Southern California on Super Bowl week, try this Southwest NBA road trip idea on for size. Begin in OKC, where the Thunder will be hosting the Warriors at Paycom Center. From there, make your way south to Dallas' American Airlines Center, Houston's Toyota Center and finally New Orleans' Smoothie King Center.
Note: Unfortunately, this trip has a glaring omission. The Spurs won't be at AT&T Center at all during this timeframe. If you'd like to do this trip but don't want to leave Texas without checking off San Antonio, catch the Spurs at home against the Rockets on Friday, Feb. 4.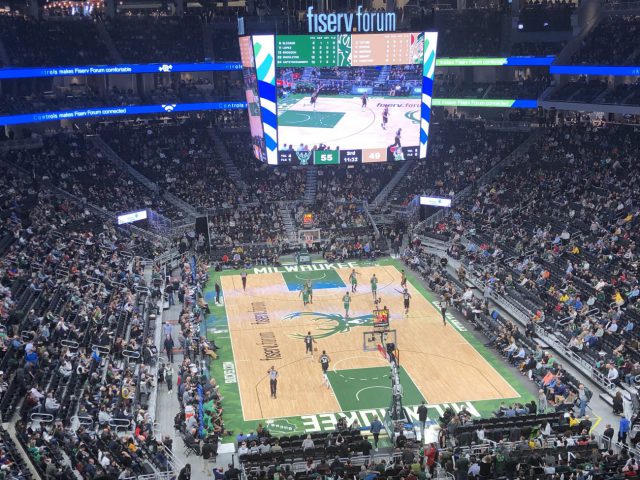 6) Spring break and basketball
Saturday, March 12: Timberwolves at Heat
Sunday, March 13: 76ers at Magic
Monday, March 14: Trail Blazers at Hawks
Wednesday, March 16: Hawks at Hornets
Here's an idea: combine the beach, partying and hoops in this NBA road trip through Florida and the Southeast that begins in Miami and works its way north. You'll have stops at FTX Arena in Miami, Amway Center in Orlando, State Farm Arena in Atlanta and Spectrum Center in Charlotte.
Or, if you really wanted, spend the entire week of spring break in Florida, as both the Heat and Magic have multiple home games in this timeframe.
7) Midwest in March
Friday, March 18: Nuggets at Cavaliers
Sunday, March 20: Trail Blazers at Pacers
Monday, March 21: Raptors at Bulls
Tuesday, March 22: Bulls at Bucks
Wednesday, March 23: Suns at Timberwolves

Well, it seems if you want to do a road trip through the Midwest's NBA arenas, you'll have to wait until the stretch run of the season — but hopefully this idea is worth the wait.
Start in Cleveland with the Cavs at Rocket Mortgage FieldHouse, which will be coming off hosting the NBA All-Star Game the month before. Then, head west with stops at Bankers Life Fieldhouse in Indianapolis, United Center in Chicago, Fiserv Forum in Milwaukee and Target Center in Minneapolis.
Bonus: You'll get to see both of last season's NBA finalists, as well as see the Bucks' new banner hanging from the rafters!
Whether you decide to do one of the journeys above or craft your own itinerary, we'd love to hear about your NBA road trip ideas! Leave a comment for us below or email us with your own ideas.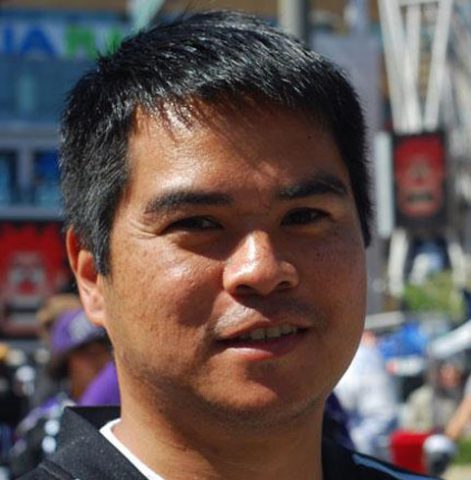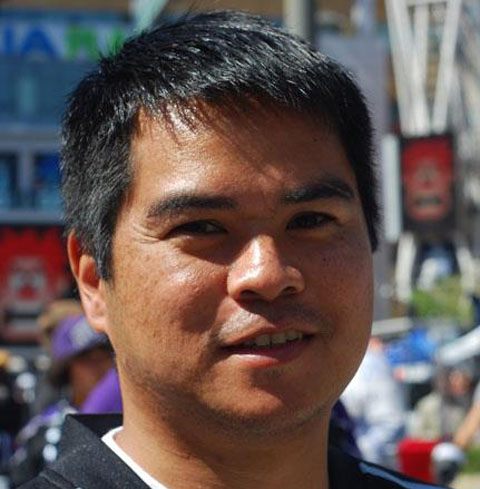 Edward de la Fuente | Itinerant Fan
I live for sports, and I love to travel. My biggest thrill is combining the two. I've been blogging about sports travel for more than a decade, and traveling for sports for twice as long.
About me | FAQ | Buy me a beer 🍺
Affiliate Disclosure
Please note that some of the links above are affiliate links, and at no additional cost to you, we earn a commission if you make a purchase. These recommendations are only for companies that we've used and have proven to enhance our sports travel experiences. To find out more about our affiliate partnerships, please read our Affiliate Disclaimer.