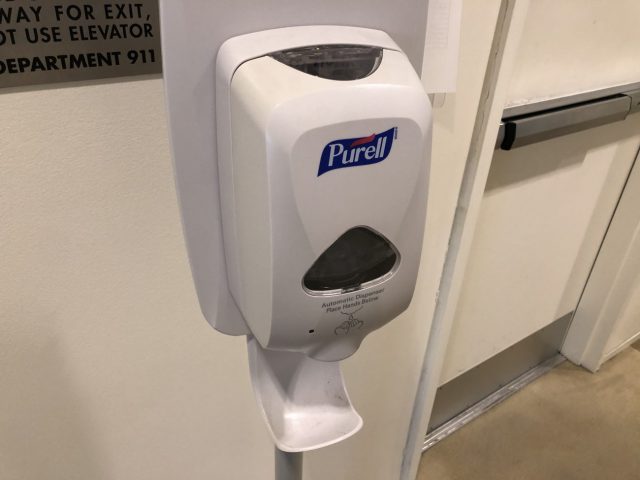 As longtime readers of this blog know, I'm a Los Angeles Kings season ticket holder. I've attended three games at Staples Center in the last two weeks, each with my 4-year-old daughter, Little Fan, in tow.
The stands weren't exactly full in any of those games, but that can mostly be explained by the Kings' place in the NHL standings. However, they've been hot as of late, ripping off seven straight wins through Wednesday — three of which we witnessed live. And, as always, the kiddo and I had a great time. Each game, I bought her something for her sweet tooth (the Popcornopolis Zebra cone is her favorite these days), I got myself a hot dog or some tater tots, and I enjoyed watching the Kings (finally) play well and supporting my daughter's efforts to get on the Dance Cam.
Not once during those three games did we think about Coronavirus.
OK, that's not exactly true. It was hard not to notice all the hand sanitizer stations placed throughout the concourses. And the men's bathrooms, never to be mistaken for a bastion of proper hygiene, suddenly saw long lines of people waiting to wash their hands. But the point is, they felt like any other game in any other, non-scary, time.
This week, as governments and organizations rapidly reconsider their policies in an effort to stop the spread of the virus, we're seeing more and more games and events postponed, and in some cases, games are being scheduled to go on without fans. Just yesterday, the NCAA decided to do just this with the men's basketball tournament. And then the bombshell: An NBA game was abruptly canceled, and then the season was suddenly postponed, after a player was found to have contracted the virus.
Now, as of today, the NHL is also on hold, and March Madness is off completely. Most likely, we'll see no live sports at any level for a minimum of two weeks — I'd guess 6-8 weeks is a more reasonable bet. Stadiums and arenas throughout the U.S. and Canada, and around the world, will sit empty.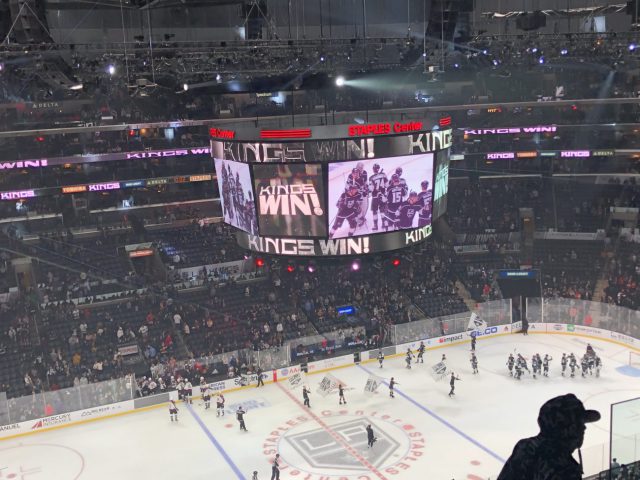 Personally, I find these circumstances difficult to stomach. I obviously live for sports travel and seeing live games — why else would I run this blog? — and the thought of not being able to do what I love for weeks or even months is nothing short of devastating to me (though, don't get me wrong, I understand my plight is nothing compared to those who are dealing first-hand with the virus, suffering through sickness, watching a loved one die because of it, or working in the overwhelmed health care industry).
It will hurt me in the wallet, too. I've documented on this site the pursuit of securing tickets and travel to see soccer matches in England, something I've been excited to do for nine months now. Mrs. Fan and I gave in and canceled the trip with barely 24 hours to spare, and even if we had gone, we would not have been able to attend the matches I so meticulously planned, and paid a lot of money, to see. (Not to mention, we would likely not have been able to visit most of the tourist attractions and restaurants on our wish list, and our trip would have been fraught with anxiety.)
I'm far from the only sports fan with this predicament. This is a busy time of year in the sports world — March Madness, the start of the baseball regular season and the NBA and Stanley Cup playoffs would all be around the corner in normal times, and that's just for starters. Many thousands of folks undoubtedly made travel plans around these events months in advance, only to be sitting in limbo or scrambling for refunds.
Thinking back to the last Kings game I attended, it sure looked and felt like a normal, fun night. Part of me wonders why we can't still have that — heck, in today's reality, we NEED it. But I appreciate that these are unprecedented times that call for extraordinary measures, which I hope can be as temporary as possible.
Ultimately, sports are a diversion. And it's perfectly acceptable to hate sitting at home, but with the greater good at stake, I'm OK with it. I'll hope you'll excuse me, though, for daydreaming about when I can take that next trip again.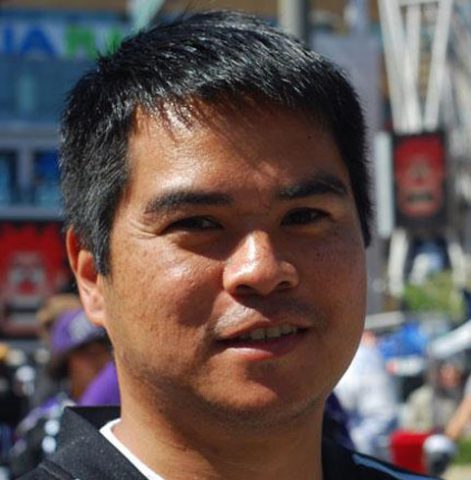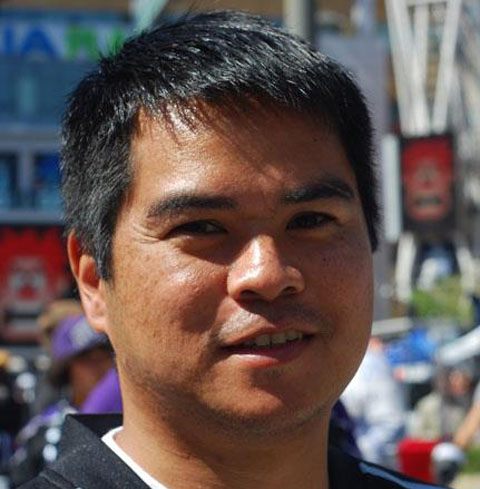 Edward de la Fuente | Itinerant Fan
I live for sports, and I love to travel. My biggest thrill is combining the two. I've been blogging about sports travel for more than a decade, and traveling for sports for twice as long.
About me | FAQ | Buy me a beer 🍺
Affiliate Disclosure
Please note that some of the links above are affiliate links, and at no additional cost to you, we earn a commission if you make a purchase. These recommendations are only for companies that we've used and have proven to enhance our sports travel experiences. To find out more about our affiliate partnerships, please read our Affiliate Disclaimer.