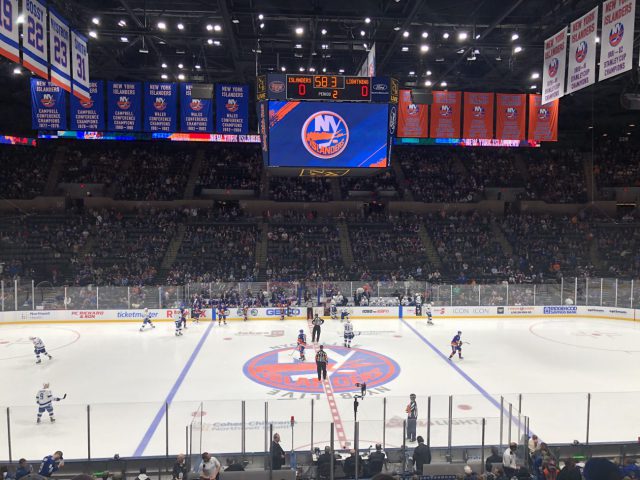 I read last weekend's news about the New York Islanders staying at Nassau Coliseum through the 2020-21 season with great interest. First off, it's clearly the right move for a team that has been shuttling back and forth between two venues for its home games the last couple seasons.
If you're an avid hockey road-tripper or if you're a fan of the NHL, you probably know all about the saga that has led to this point: In 2015, the Islanders left the aging and obsolete Nassau Coliseum and began playing their home games at Barclays Center in Brooklyn, home of the NBA's Nets, after years of trying to get a new facility built on Long Island. The move turned out to be a negative one for many reasons, not the least of which being the poor fan experience in a facility built to basketball specifications. 
Meanwhile, Nassau Coliseum was renovated and, even though its capacity for hockey was reduced to a level below sustainable standards for an NHL franchise, it was at least modernized. And the Islanders won agreement to have a new arena built in Nassau County, next to the Belmont Park race track, in time for the start of the 2021-22 season.
But that wouldn't have been soon enough for the Isles, whose relationship with Barclays Center management was deteriorating. In 2018, they began splitting home games between Barclays and the revamped Coliseum, and it wasn't long before the team's fans made clear which venue they preferred.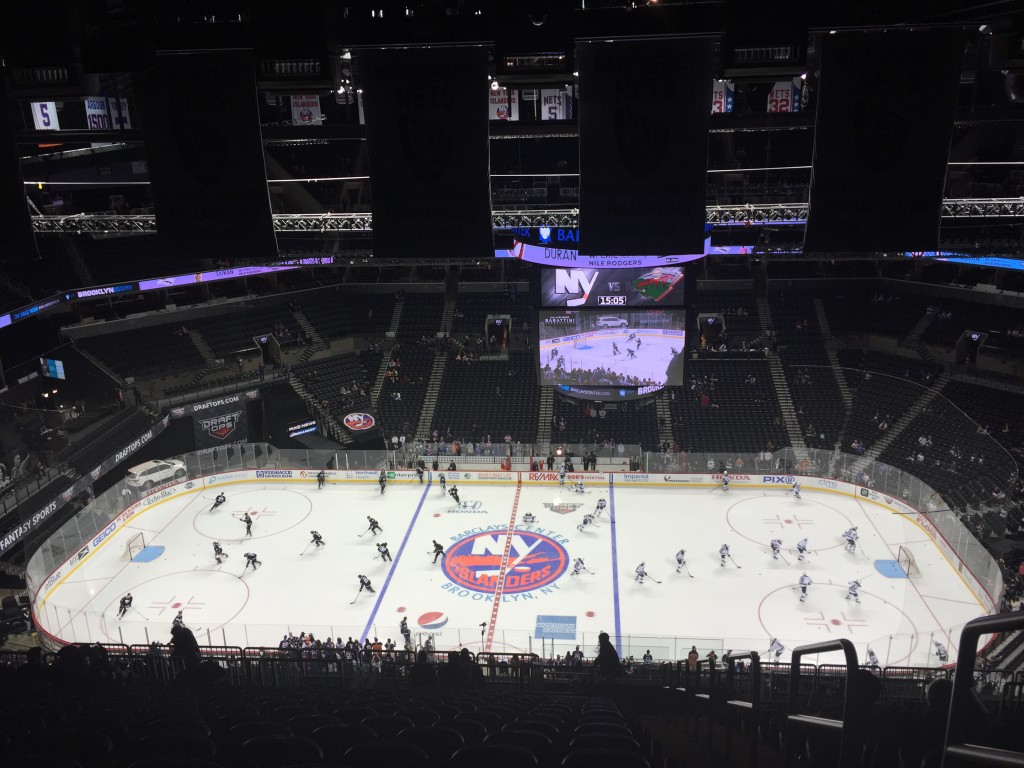 And who could've blamed them, really? In a market with three NHL franchises, the Islanders' fan base has always been concentrated in the Long Island townships east of New York City. Switching their home arena to one in Brooklyn, some 30 miles away, was bad enough.
But then you factor in just how bad the experience was in watching hockey at Barclays Center, and you begin to understand why even die-hard fans wouldn't bother making the commute. I've attended two Islanders games at Barclays and, while the venue itself is beautiful, it's hard to get over how clear it is that hockey is an afterthought.
And that's no fault of Barclays Center — that's what happens when you try to shoehorn an experience into a facility that wasn't designed for it. You get an oddly shaped arena configuration (see the photo above), a swath of obstructed-view seats and a game atmosphere where it seems the fans just aren't that into it. 
Considering the Islanders initially signed a 25-year lease to play at Barclays, it's not surprising that the relationship wouldn't last. If anything, perhaps the tenuousness of the agreement greased the skids for a new arena, and if that's the case, perhaps the years spent playing at the ill-configured Barclays wasn't such a bad thing after all.
You know why I'm happy about the Islanders staying at Nassau Coliseum? Because as far as I'm concerned, attending a game at the Coliseum is one of the most fun experiences you can have watching an NHL game live, whether you support the Isles or not. 
Led by the die-hard Blue and Orange Army, the player-specific sing-alongs and the WWE-inspired "Yes!" chant after goals (see video above) become infectious after a while — unless, of course, you're there to root for the opposing team and the Isles are winning. 
And OK, the capacity of the renovated Coliseum is a little small by NHL standards. The coziness actually lends itself to a more intimate experience, one where the game on the ice is the complete focus of your evening, not the cool bells and whistles the venue offers. That's an experience you can't often find in live sports these days, and we're happy to find it wherever we can get it.
It remains to be seen, of course, whether Isles fans will be able to transport this spirit a little bit farther up the road to Belmont when the new arena opens. Something tells me, though, that after their experience with Barclays Center, schlepping a little bit farther to Belmont won't be so bad.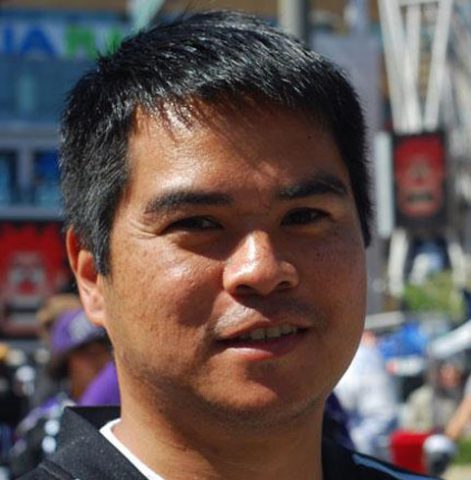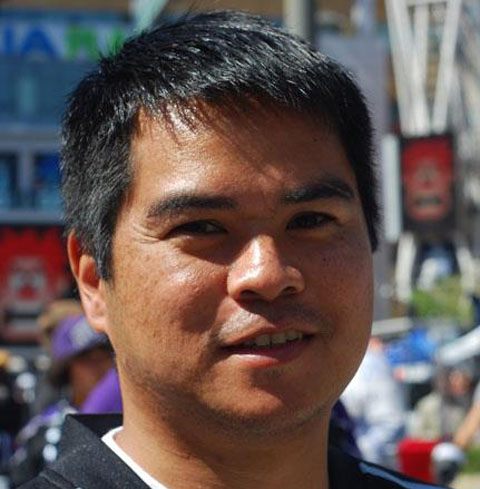 Edward de la Fuente | Itinerant Fan
I live for sports, and I love to travel. My biggest thrill is combining the two. I've been blogging about sports travel for more than a decade, and traveling for sports for twice as long.
About me | FAQ | Buy me a beer 🍺
Affiliate Disclosure
Please note that some of the links above are affiliate links, and at no additional cost to you, we earn a commission if you make a purchase. These recommendations are only for companies that we've used and have proven to enhance our sports travel experiences. To find out more about our affiliate partnerships, please read our Affiliate Disclaimer.