It's been more than a week since live sports was put on hold, and instead of watching March Madness, the NBA or NHL, we're all at home practicing social distancing.
Of course I miss my sports, and I miss my travel. But at least there are alternate ways to see some sports, even if staring at a TV screen or monitor isn't the same as being inside an arena surrounded by thousands of people. 
What's cool to see is that teams and organizations are starting to get creative about the way they are serving their fans. We'll explore below a few of the ways that you can get your sports fix while social distancing. 
Game replays
Most of the major sports leagues are putting their live streaming portal to good use during this time.
The NFL is offering complimentary access to its NFL Game Pass platform, inside which fans can watch games from the last 10 seasons. That includes playoff games, such as Super Bowl LIV in which the Chiefs defeated the 49ers. Free access lasts until May 31.
The NBA's League Pass will be free through April 22. All games from the 2019-20 season are available on it, as well as an archive of classic games. Some of the classic games available include Kobe Bryant's 81-point game in 2006, Michael Jordan's "Shrug Game" in the 1992 NBA Finals, and Game 7 of the 2010 NBA Finals between the Lakers and Celtics.
All games from the current season are also available on NHL.com (by going back through the scoreboard page). The NHL also created a content called "NHL Pause Binge," which includes original content, documentaries and classic games. Some of the selections on the latter page include Game 7 of the 1993 Campbell Conference finals between the Kings and Maple Leafs and Mario Lemieux's five-goal game in 1993 that gave the Penguins a record 16th straight win.
And even though the NCAA men's basketball tournament was canceled, the NCAA has a trove of classic March Madness game replays on its site. It's also running a bracket-style fan vote to determine the greatest March Madness moment of all time.
Virtual games
Here's a different way to get your sports fix while social distancing: A handful of teams have turned to their video game consoles — and to Twitch — to deliver game experiences to their fans.
The Phoenix Suns got it started just after the NBA's season was postponed, when they announced they would play the remainder of their schedule on NBA 2K and stream it on Twitch. 
Several NHL teams have followed suit, creating what in essence was a full slate of games played on EA Sports NHL 20 on Thursday. The clubs are going so far as to enhance their streams with elements of a normal game broadcast, using TV personalities and players to stage mock interviews.
In the case of the Los Angeles Kings' stream of their scheduled game against the Bruins, it was hosted by the team's mascot, Bailey, members of their broadcast team made appearances, and even virtual goals by the Kings were announced by the team's regular PA announcer in an effort to make viewers feel like they were watching a game at Staples Center as much as possible.
Another fun video game-related event: Reddit's r/CollegeBasketball group is staging an NCAA tournament using the College Hoops 2K8 game. Games are being streamed live on YouTube. Follow @redditCBB on Twitter for links to the games and live commentary.
More esports
The world of esports was already big before the pro sports leagues turned to it to fill the void. After all, esports competitions routinely fill up big venues, such as Madison Square Garden, with spectators the same way regular sports do.
But now Twitch and YouTube channels showing esports competitions in games like "Call of Duty" and "League of Legends," as well as the various sports games, are gaining a new audience.
If you look closely enough, a number of esports leagues and teams are run by organizations in the "traditional" professional sports. The NBA, for example, helps to operate the NBA 2K League, and Major League Soccer oversees eMLS, with players playing EA Sports' FIFA series of games.
Did I miss any inventive ways to get your sports fix? Let me know! Email me or leave a comment below.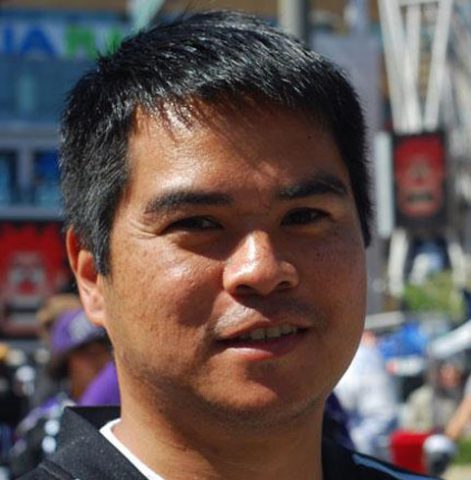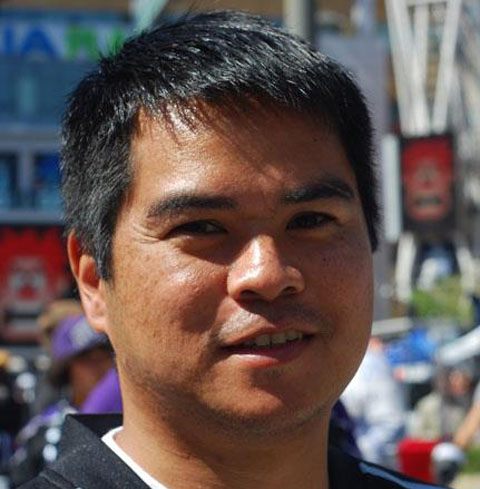 Edward de la Fuente | Itinerant Fan
I live for sports, and I love to travel. My biggest thrill is combining the two. I've been blogging about sports travel for more than a decade, and traveling for sports for twice as long.
About me | FAQ | Buy me a beer 🍺
Affiliate Disclosure
Please note that some of the links above are affiliate links, and at no additional cost to you, we earn a commission if you make a purchase. These recommendations are only for companies that we've used and have proven to enhance our sports travel experiences. To find out more about our affiliate partnerships, please read our Affiliate Disclaimer.