Chicago sports travel guide
Our city guides are meant to showcase the best of a metropolitan area from the perspective of a sports fan visiting Chicago to watch their favorite teams in a game or two. Here's our guide to the best of Chicago sports travel.
* * *
For all the wonderful things Chicago has to offer the visitor, sports travel will always be a primary reason for people to drop in.
Home to no less than seven professional teams across six major sports leagues, there's reason for the sports fan to visit the Second City any time of year.
And all of those teams have high profiles within their leagues and are part of fierce rivalries — including one fully contained within the city limits, as fans of Chicago's two Major League Baseball teams, the Cubs and White Sox, can attest.
If you're visiting Chicago to see the sports teams, you owe it to yourself to also spend some time taking in its culture, museums, food scene and so much more. There are far too many options to cram into one weekend, but our travel guide to Chicago offers as many humble suggestions as you can handle.
Map of Chicago venues and attractions
Click placemark in index to find on map | View Chicago sports travel guide in a larger map
Where to watch sports in Chicago
While Chicago has a central area, the Loop and Near North (we don't often hear it referred to as "downtown"), that is usually the most prominent area mentioned in travel guides, only one of the venues for the city's professional sports teams lies close to this area (see map above).
That would be Soldier Field, home of the Chicago Bears, and even then it's a pretty healthy walk from most Loop hotels.
Indeed, many of the venues define the neighborhood in which it's located, and especially where baseball is concerned, your neighborhood defines your fandom (ie. North Side and South Side). That makes things slightly harder on the sports-fan visitor to Chicago, but the city also mitigates that with an excellent public transportation system.
Note that in 2020, the city's MLS club, Chicago Fire FC, moved from its longtime home of SeatGeek Stadium to Soldier Field. SeatGeek Stadium still hosts the Chicago RedStars of the National Women's Soccer League.
Primary sports venues in Chicago
• Guaranteed Rate Field: Home of the White Sox. Located at 333 W. 35th Street on Chicago's South Side.
• Soldier Field: Home of the Bears and Chicago Fire FC. Located at 1410 Museum Campus Drive.
• United Center: Home of the Blackhawks and Bulls. Located at 1901 W. Madison Ave.
• Wrigley Field: Home of the Cubs. Located 1060 W. Addison Street in Wrigleyville.
Arriving and getting around Chicago
Getting in
For Chicago sports travel, there are two major airports to choose from: O'Hare (ORD) is the more heavily trafficked airport, one of the busiest in the world. Meanwhile, Midway (MDW) is popular to those travelers who prefer flying Southwest Airlines or other budget carriers.
Since O'Hare is northwest of the city center and Midway southwest, you may consider choosing to fly into one or the other based on which venues you want to see.
But really, if you're staying in the Loop/Near North area, either airport works just as well and both offer easy subway access. Because of that, the price of your airfare should probably be your main consideration when choosing between O'Hare or Midway.
If getting into Chicago by train or bus is an option to you, you will likely wind up in the Loop area, in or around Union Station, the city's Amtrak depot. Most hotels, though, are several blocks away, so depending on when you arrive, you may want to hail a cab.
Where to stay
None of the venues for Chicago's major sports teams is situated in what can be considered a prime tourist area — even Wrigley Field, a happening area anytime the Cubs are at home, is largely residential.
So whether you're there to see sports or not, the Near North and Loop are your best bets for good hotels. You're in the middle of all the action and have easy access to public transportation that will get you to any stadium or arena.
If you're looking to save on lodging, though, consider the hotels near O'Hare — usually, their rates are cheaper than those near the Loop, and if you choose the right one, you can give yourself easy access to the train via the Rosemont and Cumberland stops on the Blue Line. (The Chicago Marriott O'Hare and Renaissance Chicago O'Hare Suites, both a stroll across a parking lot away from the Cumberland station, are good places to start.)
Good lodging deals can also be found in the western suburbs along the Tri-State Tollway (Interstate 294), but these are only convenient if you have a car.
Getting around
We love good subways almost as much as we love good stadiums, and Chicago certainly boasts one of the best subway systems in the country. The CTA (stands for Chicago Transit Authority), known locally as the "L," can be used by sports travelers to get to any of the venues mentioned above:
• Wrigley Field: Use the Addison stop on the CTA Red Line (NOT the Blue Line — you'll find yourself miles away). Depart the station on the north side of Addison Street and walk a block west.
• Guaranteed Rate Field: Use the conveniently named Sox-35th station on the CTA Red Line. Walk a block west and cross to the south side of 35th Street. (You can't miss the ballpark, which is visible from the train platform.)
• Soldier Field: The nearest CTA station is Roosevelt, on the Green, Orange and Red lines. Another option is Metra, the local commuter rail service, with two stops nearby. But it's only practical if you're staying in the suburbs.
• United Center: The nearest CTA station is Illinois Medical District on the Blue Line, about a half mile to the south. We have made this walk in the evening and it isn't too bad — read our United Center guide for more info.
Gameday parking
Chicago is generally an expensive city in which to park, and stadiums are no exception. Expect rates $25 and up at every professional venue.
If there's one stadium in which you want to avoid parking at all costs, it's Wrigley Field, which doesn't have many large parking lots nearby — you'll likely wind up in the lot of a small business or in a residence's driveway and paying up the nose.
Things to see and do in Chicago
While you're in Chicago on a sports travel vacation, don't forget to budget some free time for all else the city has to offer when you're not watching the teams in action. Here's a guide to some of the things you can experience during your travels in Chicago:
The best food in Chicago
Chicago has a well-deserved reputation as one of the country's foremost food cities, so while you visit, sample some of the specialties you can't get at home — many of which are also available at the stadiums and arenas.
For this travel guide, we're offering a handful of suggestions that are both sports-fan friendly and represent the most unique and popular aspects of Chicago's cuisine — and are often frequented by fans of the city's teams.
Note: For restaurants that have multiple locations, we've supplied the address of the store that's located in or closest to the Loop.
Deep-dish pizza
A must-try if it is your first visit to Chicago, you can find it at numerous spots around the city. The most popular include Gino's East (500 N. LaSalle Street), Lou Malnati's (439 N. Wells Street; multiple locations), Giordano's (223 W. Jackson Street, multiple locations) and Pequod's Pizza (2207 N. Clybourn Ave.).
Chicago-style hot dogs
While the Chicago-style hot dog — dressed with a mountain of condiments including pickle spears and tomato slices and placed in a poppyseed bun — is a curiosity worth sampling at least once, you can also find Italian sausages and Polish sausages in plentiful supply. Try them all at Jim's Original (1250 S. Union Ave.), Superdawg (6363 N. Milwaukee Ave.), Portillo's Hot Dogs (100 W. Ontario St.; multiple locations), Chicago's Dog House (816 W. Fullerton Ave.) or Byron's Hot Dogs (1017 W. Irving Park Rd.; multiple locations), among many, many other places.
Italian beef sandwiches
This undoubtedly messy dish consists of sliced roast beef in a sandwich roll, doused with beef au jus and covered with your choice of sauteed onions, peppers or a spicy Italian condiment called giardiniera. Get one at Al's Beef (169 W. Ontario Street), Jay's Beef (2255 W. North Ave.), Johnnie's Beef (7500 W. North Ave. in Elmwood Park) or the aforementioned Portillo's.
Chicken vesuvio
The well-known dish of roasted chicken and potatoes was invented in Chicago and can be found at Italian restaurants around the city, such as Rosebud on Rush (720 N. Rush Street) or Franco's (300 W. 31st Street).
Steak
Many, many steakhouses can be found around Chicago, which has a long history as the center of beef distribution in America. There are too many great steakhouses to list here, but three in particular are of special interest to fans of Chicago sports teams: Harry Caray's Italian Steakhouse (33 W. Kinzie Street) and Michael Jordan's Steakhouse (505 N. Michigan Ave.) carry the names of famous Chicago sports figures, while Gibson's Steakhouse (1028 N. Rush Street) was featured prominently in the TV series "The League." Another sports-themed steakhouse in central Chicago, Ditka's, closed in 2020.
Popcorn
Garrett's Popcorn (173 N. Michigan Ave.; multiple locations) is extremely visible around Chicago and highly popular with tourists, while competitor Nuts on Clark can be found at both major airports, Union Station and Soldier Field. Both offer "Chicago-style" popcorn: caramel corn and cheese corn mixed together.
Though it doesn't fit into any of the above categories, sports fans will find great interest in visiting the Billy Goat Tavern (430 Lower Michigan Ave.; multiple locations), which has multiple claims to fame thanks to "Saturday Night Live" and the "Curse of the Billy Goat" that was used to explain the Cubs' century-long championship drought.
Chicago's cultural sites
Chicago's museums are first-rate, convenient to visit if you're on a sports travel vacation, and usually mentioned prominently in any guide.
The renowned Field Museum, the Shedd Aquarium and Adler Planetarium are just a few football fields away from Soldier Field, and the Art Institute of Chicago is in the heart of the Loop.
For a different kind of viewing experience, don't forget the two high-in-the-sky observation decks in the heart of the city: the Willis Tower (formerly the Sears Tower) and 875 N. Michigan Avenue (formerly known as the John Hancock Center).
Get close to Lake Michigan
Go for a stroll along Lake Shore Drive and see Lake Michigan. An easy way to do this is to check out the tourist-friendly Navy Pier, just a few blocks away from the Magnificent Mile (Michigan Avenue in the Near North).
If you're headed off to see the Bears at Soldier Field, you'll probably be walking on the lakefront at some point, though if it's a late-season game and the wind is blowing, it probably won't be the most pleasant experience.
More sports in Chicago
Allstate Arena in Rosemont (just east of O'Hare Airport) hosts its fair share of minor-league sports and has a pretty strong sports history in its own right, with a few Chicago-based teams having played there in its history. Currently, it's the home arena of the Chicago Wolves of the American Hockey League.
The Chicago Sky of the WNBA used to also call Allstate Arena home, but in 2017 it moved to the new Wintrust Arena, in the Loop area near the massive McCormick Place convention center. DePaul's men's and women's basketball teams also play at this sports facility, located several miles south of the Blue Demons' campus in Lincoln Park.
If you want to see some college football, head north to Evanston, home of the Big Ten's Northwestern University, which plays at Ryan Field. For major college basketball, check out Illinois-Chicago, Chicago State and Loyola Chicago. The latter received national attention in 2018 when its men's basketball team reached the Final Four.
And there's plenty of minor-league baseball offered in quaint stadiums in Chicago suburbs such as Joliet, Schaumburg and Gary, Indiana, and beyond.
Original publish date: June 14, 2013
Most recent update: March 2, 2023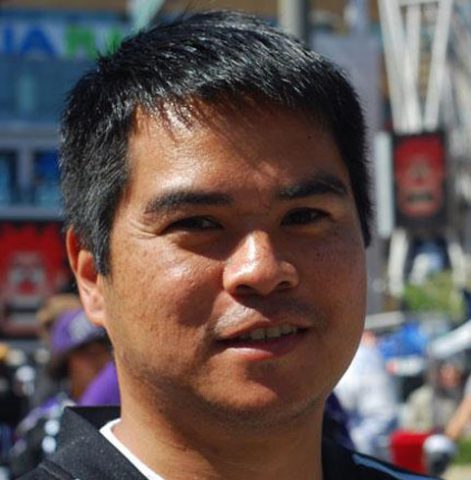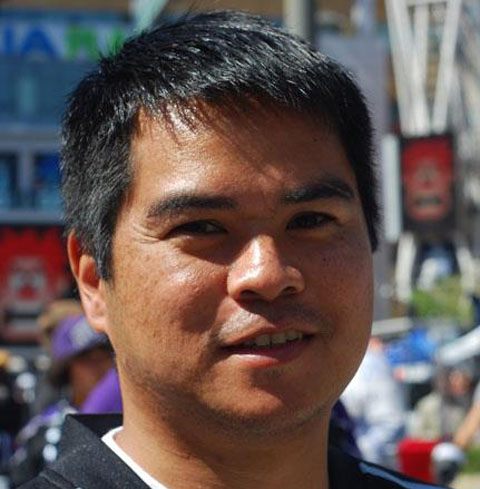 Edward de la Fuente | Itinerant Fan
I live for sports, and I love to travel. My biggest thrill is combining the two. I've been blogging about sports travel for more than a decade, and traveling for sports for twice as long.
About me | FAQ | Buy me a beer 🍺
Affiliate Disclosure
Please note that some of the links above are affiliate links, and at no additional cost to you, we earn a commission if you make a purchase. These recommendations are only for companies that we've used and have proven to enhance our sports travel experiences. To find out more about our affiliate partnerships, please read our Affiliate Disclaimer.