Wrigley Field
Our guide to Wrigley Field in Chicago includes information on events, tickets, parking, public transportation, nearby hotels and restaurants, seating and more. Read on to find out how to get the most out of your gameday experience.
* * *
The last decade has brought plenty of change to the baseball scene on the north side of Chicago, and to Wrigley Field as well.
The Cubs shed their "lovable losers" label in 2016, ending a 108-year championship drought by winning the World Series. And in the midst of all that, Wrigley underwent a years-long transformation that thoroughly modernized the century-old ballpark.
Some changes are obvious, from the videoboards overlooking the outfield to the exterior plaza along the stadium's west side. Others are more subtle — the Cubs and visitor's clubhouses received major upgrades, and the bullpens are no longer along the foul lines.
The result is that attending a game at Wrigley Field is definitely a more modern experience, but one that still offers the old-timey charm that helps make it such a favorite among baseball fans.
The renovation took great care to preserve the ballpark's designation as a historic landmark, and much like Fenway Park, even the more modern touches were added in a way that doesn't intrude upon the throwback atmosphere.
As the Cubs continue to vie for another championship, Wrigley remains one of Major League Baseball's destination ballparks, worthy of a visit whenever you're spending a summer day in the Windy City.
For more on visiting Chicago, check out our Chicago sports travel guide.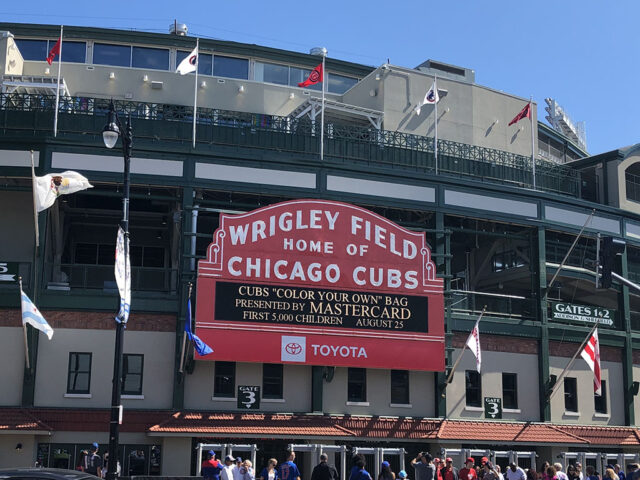 Getting to the ballpark
The area surrounding Wrigley Field is high-trafficked and popular for obvious reasons, and thus there are plenty of ways to get to a ballgame. For the visitor to Chicago, public transportation remains first and foremost, and in most cases that means using the CTA rail system, known locally as the "El."
Though there are hotel options for staying near Wrigley Field (more on that below), it's more likely that you'll find good lodging choices near the Loop. If you're staying in a hotel in the central city area, then the El is by far the most convenient way to get to Wrigley Field.
Getting to Wrigley from the central Chicago/Loop area is as simple as finding the Red Line and boarding a northbound train to Howard. Travel to the Addison station, which is less than a block from the right field entrance to the ballpark. (Note: the Red Line is also the best option for visiting the White Sox's Guaranteed Rate Field.)
A one-day CTA pass costs $10 as of 2020 but is worth it if you are visiting other points of interest on the day of the game, or simply to avoid the hassle of stopping to buy fare at a crowded station after the final out.
For visitors, the Red Line is the simplest transit option, but there are many others to choose from, especially if you're coming from a different part of town. Follow the link for more on public transportation to Wrigley Field.
One helpful tip if you're coming from the western suburbs: There is an express bus service to the ballpark operating from two park-and-ride points, located in the municipalities of Hillside and Rolling Meadows. The ride costs $4.50 in each direction.
Parking at Wrigley Field
If you have a car and feel that driving is necessary, know that parking around Wrigley Field is very limited and the closest lots are almost exclusively reserved for season-ticket holders. Click here for a Wrigley Field parking map.
However, there is a free option for Wrigley Field parking: the Cubs maintain a remote lot located at 3900 N. Rockwell Street (just south of Irving Park Road). The parking lot is nearly three miles from Wrigley Field, but free shuttle service runs between the two points starting 2½ hours before first pitch and until one hour after the final out.
Chicago hotels near Wrigley Field
• Hotel Zachary, Chicago – 0.1 miles away
• The Wheelhouse Hotel – 0.2 miles away
• City Suites Hotel – 0.6 miles away
Search for more Chicago hotels on Booking.com.
Map of the surrounding area
Things to do around the ballpark
The area around Wrigley Field, known as Wrigleyville, has been a vibrant spot on gamedays for many years now, and it just keeps improving thanks to an influx of new construction and, thus, new hotels, restaurants and retail.
If it's been more than five years or so since your last visit (as it was in our case when we caught a game in August 2019), you'll be surprised by just how much has changed — especially if you remember the days when the ballpark was surrounded largely by fast food joints and gas stations.
The most notable (and obvious) addition is the plaza located along the ballpark's third-base side, named Gallagher Way after the company that moved into the adjacent office building. The ground floor of that building houses a sizable Cubs team store, a studio for the team's newly formed Marquee Network and a three-story tavern called the Budweiser Brickhouse. Note that the plaza itself is only accessible on gamedays to ticketholders; once inside, you can enter the ballpark through the third-base gate.
There's more new construction all around Wrigley Field near the intersection of Clark and Addison streets (that's where the famous red marquee is, if you're looking for that photo-op), ranging from a new hotel called the Zachary along Clark, which hosts a popular bar as well as a few eateries including a McDonald's, to lofts and businesses such as Lucky Strike bowling across Addison.
Depending on your tastes, it might be worth it to take a stroll southward on Clark Street for a few blocks to see what strikes your fancy. The Cubby Bear, a bar-slash-music venue that sits caddy-corner from the ballpark, is one of the more popular (and crowded) options, but bars and restaurants abound for several blocks.
Establishments we've tried and enjoyed during our visits to Wrigley Field include Lucky's Sandwich Company, which serves Pittsburgh-style stuffed sandwiches, and The Irish Oak, an Irish pub with plenty of Guinness on supply.
Chicago restaurants near Wrigley Field
• The Cubby Bear – pub, 0.1 miles away
• Murphy's Bleachers – pub, 0.1 miles away
• Brickhouse Tavern – pub, 0.1 miles away
Search for more Chicago restaurants on Tripadvisor.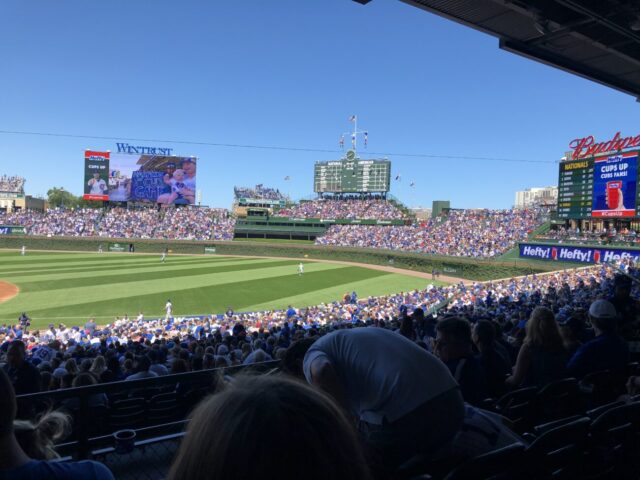 Watching a game at Wrigley Field
Whether you go in via Gallagher Way or through one of the other entrance gates, you'll get a sense right away of the history of the place.
You'll be greeted right away with a very interesting, and maybe a little disconcerting, mix of old and new. Among the brick walls, steel columns and concrete ramps you'd expect to find in a century-old facility like Wrigley Field are flat-screen monitors and glass double-doors leading to more exclusive ballpark seating areas.
Still, the essence of the place remains — the place has a distinct odor of hot dogs and beer, and it's very likely you'll step on a few peanut shells as you walk across cracked concrete floors. It's all part of the charm of the Cubs' longtime home.
The recently added modern touches don't take away from this old-timey feel. Yes, the Cubs have added two large videoboards and smaller digital message boards, but the presentation on those boards are done in such a way that they blend in with the brick-and-ivy surroundings rather than contrast with them.
When the boards are static (ie. not showing actual video), it's hard to tell them apart from the famous hand-operated out-of-town scoreboard behind center field, which is a compliment.
Of course, the new boards diminish the experience of the rooftop bleachers behind the ballpark, and while some of them now have at least partially obstructed views of the field, others continue to thrive, and worth the experience if you'd like to see Wrigley Field from a different seating angle. Visit the Wrigley Rooftops website to buy tickets.
Within Wrigley Field, if your seat isn't within 15 rows of the field, you'll likely need to figure out a confusing network of steps and ramps to get to the seating level you'd like. However, the Cubs did increase the number of elevators around the ballpark as part of their renovation.
Walking around the park, you'll get a few little glimpses into what makes Wrigley tick. For example, you'll see the mini-scoreboards and monitors in place for fans who sit in the way back of the lower deck, where their sight lines of fly balls and the like can get cut off by the overhang of the upper deck.
In your exploration of Wrigley Field, you'll discover things like bathrooms, concession stands and employee rooms tucked away within these mazes, and you might be surprised to find that the upper-deck concourse cuts through the seating area. Crowds can accumulate in certain spots where long lines for concessions or bathrooms spill out into narrow passageways.
Another benefit of Wrigley Field's renovation is that there are more spots around the park to hang out and watch the game without having to stay in your seating area. Check out the bar behind the left-field foul pole for a different perspective on the game, or spend some time chilling on the upper level third-base concourse and keep track of the game on the big screen overlooking Gallagher Way, of which you'll have a clear view.
You'll notice a patio deck in the right-field bleachers as well, but unless you have tickets for the bleachers you won't be able to access it.
Food and drink at Wrigley Field
The normal ballpark fare is available en masse throughout Wrigley Field's concession stands, but if you're looking for something more adventurous to eat than hot dogs, you're best off scouring the main concourse for your grub.
Chicago staples such as deep-dish pizza, Italian beef sandwiches, Italian sausages and Garrett's popcorn are all available. Follow the link for a food guide to Wrigley Field.
Beer selection at Wrigley Field is largely controlled by Anheuser-Busch, but that's not to say craft beer options aren't available. Goose Island, which got its start in Chicago before being purchased by Anheuser-Busch, is widely available, as are local breweries such as Half Acre and Revolution Brewing.
Sadly, Old Style beer, which had a longtime association with the Cubs, was phased out several years back.
Original publish date: February 4, 2016
Most recent update: March 19, 2023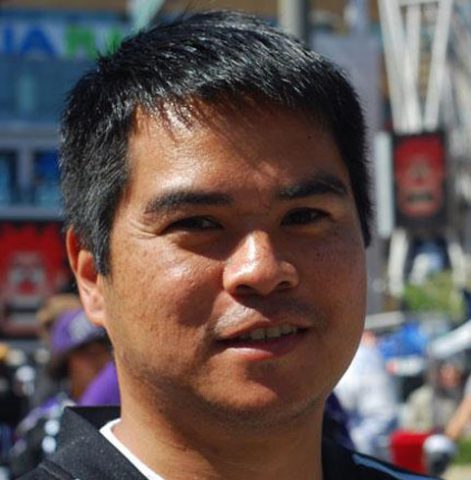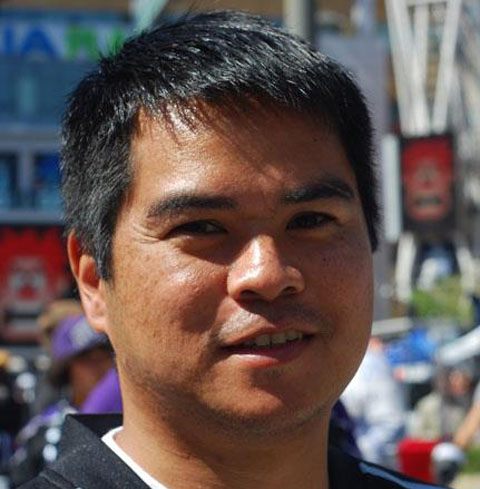 Edward de la Fuente | Itinerant Fan
I live for sports, and I love to travel. My biggest thrill is combining the two. I've been blogging about sports travel for more than a decade, and traveling for sports for twice as long.
About me | FAQ | Buy me a beer 🍺
Affiliate Disclosure
Please note that some of the links above are affiliate links, and at no additional cost to you, we earn a commission if you make a purchase. These recommendations are only for companies that we've used and have proven to enhance our sports travel experiences. To find out more about our affiliate partnerships, please read our Affiliate Disclaimer.
The Particulars
Home Teams
Chicago Cubs
Address
1060 W. Addison St.
Chicago, IL 60613
Year Opened
1914
Capacity
41,649
Upcoming Events
All times local
Chicago Cubs vs. Colorado Rockies
Monday, April 1, 2024
12:00 am
Get tickets at Ticketmaster »

Chicago Cubs vs. Colorado Rockies
Tuesday, April 2, 2024
12:00 am
Get tickets at Ticketmaster »

Chicago Cubs vs. Colorado Rockies
Wednesday, April 3, 2024
12:00 am
Get tickets at Ticketmaster »

Chicago Cubs vs. Los Angeles Dodgers
Friday, April 5, 2024
12:00 am
Get tickets at Ticketmaster »

Chicago Cubs vs. Los Angeles Dodgers
Saturday, April 6, 2024
12:00 am
Get tickets at Ticketmaster »