Cleveland sports travel guide
Our city guides are meant to showcase the best of a metropolitan area from the perspective of a sports fan visiting Cleveland to watch the city's teams in a game or two. Here's our guide to the best of Cleveland sports travel.
* * *
Cleveland has a well-deserved reputation as the home of passionate sports fans who follow the city's teams in three major professional sports.
And even though that fan base has met up with some serious heartbreak over a span of more than 50 years without a championship — a streak finally broken by the Cavaliers' title in 2016 — the city itself is typically welcoming to visiting fans.
This vibe extends to the city itself. Cleveland has reinvented itself from its Rust Belt days as an industrial center, establishing itself as a prime cultural destination. It's vibrant and full of interesting things to do, whether you're a sports fan or not.
If you're reading this, then you must be interested in planning a Cleveland sports travel vacation. You'll find that the venues are easy to get to, and there's also plenty of attractions to bide your time until the games begin. Although perhaps not quite well known nationally, Cleveland boasts a strong cultural scene and regional personality.
The city got a little piece of the national sports spotlight in February 2022, when Rocket Mortgage FieldHouse hosted the NBA All-Star Game.
Read on for our travel guide to "The Land," as we explore just how closely Cleveland's sports teams and its culture are intertwined.
Top photo credit: Bruce Kratofil/Flickr
Map of Cleveland sports venues and attractions
Click placemark in index to find on map | View Cleveland sports travel guide in a larger map
Where to watch sports in Cleveland
All of the venues for Cleveland's sports teams are located within the downtown area, and it has been that way since the Cavs moved downtown to Gund Arena (now Rocket Mortgage FieldHouse) and Jacobs Field (now Progressive Field) opened in 1994.
Progressive Field is not far from the city's iconic Hope Memorial Bridge, which provided inspiration for the baseball team's name change to Guardians with its "Guardians of Traffic" statues carved into the bridge's support pylons.
FirstEnergy Stadium, home of the Browns since the franchise's rebirth in 1999, sits on the same site as the old Municipal Stadium, which hosted football and baseball for more than 50 years.
The Cavs' old arena, the Coliseum at Richfield, was torn down in 1999, five years after the Cavs moved out. Interestingly, the arena site, located in Richfield Township about 20 miles from downtown Cleveland, bears little trace of an arena after it was allowed to be returned to nature.
Primary sports venues in Cleveland
• FirstEnergy Stadium: Home of the Browns. Located at 100 Alfred Lerner Way.
• Progressive Field: Home of the Guardians. Located at 2401 Ontario Street.
• Rocket Mortgage FieldHouse: Home of the Cavaliers. Located at 1 Center Court.
Arriving and getting around Cleveland
Getting in
For Cleveland sports travelers, Cleveland Hopkins International Airport (CLE) is the region's primary entry point, located about 10 miles southwest of downtown.
Once a major hub for Continental Airlines, it now hosts service from most major airlines and offers flights to many destinations around the U.S. and Canada, particularly cities in the Midwest and East Coast.
Amtrak's Cleveland station is located downtown, next to FirstEnergy Stadium. Routes through Cleveland extend west to Chicago and east to New York and Washington, D.C.
Greyhound's station is also located downtown, near Cleveland State's campus, and operates service to many cities around the Midwest.
Major highways into Cleveland include Interstate 90, which runs east-west along Lake Erie; I-71, which leads southwest to Columbus and Cincinnati, and I-77, which extends south to Akron and Canton.
Pittsburgh is about two hours southeast via I-80 and the Ohio and Pennsylvania turnpikes.
Where to stay
Given that all of Cleveland's sports venues, and most of its major attractions, are downtown, the central city area is typically where folks on sports travel vacations stay.
The area's biggest hotels can be found near Public Square and are generally a short walk from both Rocket Mortgage FieldHouse and Progressive Field.
You'll be able to find commuter-type hotels in other neighborhoods (University Circle and near the airport, in particular), but in general you'll need a car to get around if you choose a lodging option outside downtown. Click here for a travel guide to hotels around Cleveland.
Getting around
If you don't have a car and plan on spending time outside the downtown area, Cleveland has a light rail system, known as RTA or "the Rapid."
The Red Line travels between Hopkins Airport and downtown; use Tower City-Public Square to access Rocket Mortgage FieldHouse and Progressive Field, both a short walk away. The Waterfront Line travels north from Tower City to First Energy Stadium.
Gameday parking
Large lots and structures can be found near all three venues, and private parking lots are also available to fans throughout the downtown area. Click on the links for parking guides to Progressive Field, Rocket Mortgage FieldHouse and FirstEnergy Stadium.
In the case of Progressive Field and Rocket Mortgage FieldHouse, since they're next to each other, they share the same structures and lots and the parking procedure at each is similar.
Things to see and do in Cleveland
Even if your reason for coming to Cleveland is sports travel, the region has so much more to offer, so here's a guide to what to see:
Explore the Rock and Roll Hall of Fame
Opened in 1995, the Rock and Roll Hall of Fame has become Cleveland's signature tourist destination, attracting visitors from all over the world.
The distinctive pyramid-shaped building occupies a spot along Lake Erie in downtown Cleveland and includes exhibits from the history of the rock and roll genre, from Elvis to the Beatles to Jimi Hendrix and much, much more.
Why is the museum in Cleveland? A local DJ, Alan Freed, invented the term "rock and roll" and staged one of the earliest rock and roll concerts in Cleveland the early 1950s.
For more exploring, head next door to the Great Lakes Science Center. And farther away, in the Flats area of town, is the Greater Cleveland Aquarium.
More on Cleveland's cultural sights
Between the Cleveland Museum of Art, the Museum of Contemporary Art, the Cleveland Museum of Natural History and many public installations throughout the city, Cleveland has a vibrant art scene.
All three museums mentioned above are located in the University Circle district about five miles east of downtown, near the campus of Case Western Reserve University. They're accessible on light rail via the Little Italy-University District station.
One of Cleveland's most well-known pieces of public art is "Free Stamp," a sculpture which can be found at Willard Park, just down East 9th Street from the Rock and Roll Hall of Fame.
For a different cultural sight, head south of downtown to 3159 W. 11th Street, where you'll find the actual house depicted in the cult classic movie "A Christmas Story." The house has been turned into a shrine to the film.
The food scene in Cleveland
Cleveland lays claim to its share of food items — distinctly Eastern European dishes such as pierogies and kielbasas are prevalent.
Another good spot to sample local dishes is the West Side Market, home to nearly 100 vendors. It's located in the Ohio City neighborhood just west of downtown, and the West 25th Street-Ohio City station on the light rail is across the street.
For pregame eating and drinking before Guardians and Cavs games, head to East 4th Street and the surrounding area — there are many restaurants and bars that fill up with sports fans in the hours before most games. and all of them are just a short walk from Rocket Mortgage FieldHouse and Progressive Field.
Thanks to celebrity chefs and restaurants with lofty reputations, Cleveland's food culture has been rising in stature for the better part of the last decade-plus. Many of the popular places are in or near downtown and within easy access for visitors. Check out the following:
• Mabel's BBQ (2050 E. 4th Street): Celebrity chef Michael Symon's latest venture is well-regarded for its barbecue, and its location along East 4th Street makes it a go-to spot for sports fans.
• Melt Bar and Grilled (14718 Detroit Ave., Lakewood): The home of epic grilled cheese sandwiches has multiple locations throughout Ohio, including inside Progressive Field, but it got its start in Lakewood in 2006.
• Great Lakes Brewing Company (2516 Market Ave.): Across the street from West Side Market, it's one of the most popular breweries in Cleveland's robust craft beer scene.
• Flat Iron Cafe (1114 Center Street): This Irish pub is one of the best places in the city to try lake perch, a favorite fish dish in cities along the Lake Erie shoreline.
More sports
While most Cleveland sports travel trips revolve around the pro teams, there's more to see. Within the city limits, the college athletic scene consists of Cleveland State University — its campus is downtown and it counts a Division I basketball team among its athletic programs.
However, if you're talking to someone about college sports in Cleveland you're likely talking about Ohio State. Despite its campus being two hours away in Columbus, all of Ohio follows its football and men's basketball teams very closely.
Cleveland also has a minor-league hockey team. The Cleveland Monsters of the American Hockey League, the top affiliate of the Columbus Blue Jackets, play their home games at Rocket Mortgage FieldHouse.
An hour south of Cleveland on Interstate 77 is the city of Canton, Ohio, and the Pro Football Hall of Fame. The NFL always kicks off its preseason with the Hall of Fame Game at Tom Benson Hall of Fame Stadium, next door to the Hall of Fame building.
Original publish date: June 9, 2015
Most recent update: March 2, 2023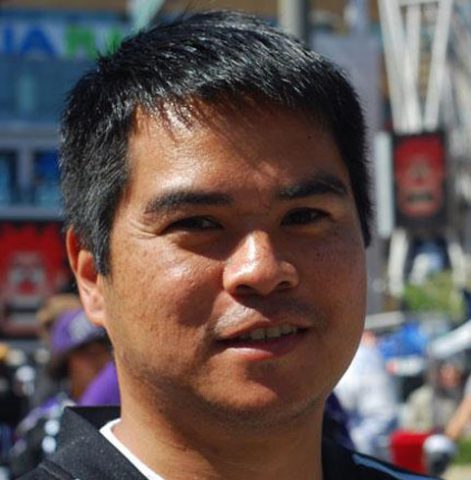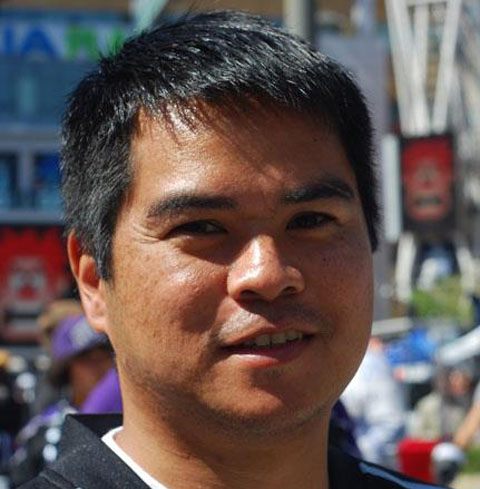 Edward de la Fuente | Itinerant Fan
I live for sports, and I love to travel. My biggest thrill is combining the two. I've been blogging about sports travel for more than a decade, and traveling for sports for twice as long.
About me | FAQ | Buy me a beer 🍺
Affiliate Disclosure
Please note that some of the links above are affiliate links, and at no additional cost to you, we earn a commission if you make a purchase. These recommendations are only for companies that we've used and have proven to enhance our sports travel experiences. To find out more about our affiliate partnerships, please read our Affiliate Disclaimer.