Rocket Mortgage FieldHouse
Our guide to Rocket Mortgage FieldHouse in Cleveland includes information on events, tickets, parking, public transportation, nearby hotels and restaurants, seating and more. Read on to find out how to get the most out of your gameday experience.
* * *
Downtown is the epicenter for sports in Cleveland — in particular the southwest corner of the downtown district. There you'll find the Guardians' Progressive Field, and right next to it Rocket Mortgage FieldHouse, which the Cavaliers have called home for more than 25 years.
Considering the franchise last played in the suburban Coliseum at Richfield, the current building, known as Gund Arena when it opened in 1994, was a boon for Cleveland's NBA franchise.
More recently, it was known as Quicken Loans Arena and served as the home court for the league's most talked-about player, one LeBron James, whose controversial departure in 2010 deflated the Cavs' fan base just as much as his celebrated return four years later energized it.
After LeBron and the Cavs won the NBA Finals in 2016, capturing long-suffering Cleveland's first major sports title in more than 50 years, "The Q" became one of the more happening spots in the NBA. Even though LeBron is gone again, having departed for Los Angeles in 2018, his old stomping ground remain well worth checking out on any hoops-heavy itinerary.
Accompanying the most recent name change is a $185 million renovation that brought, among other things, a new glass facade, wider concourses, more food and beverage stands. The facelift was completed in the fall of 2019.
And the Cavs are hardly the only thing going on there. RocketMortgage FieldHouse is also home to the Cleveland Monsters of the American Hockey League, and it has hosted events such as the NCAA men's basketball tournament, the women's basketball Final Four, WWE and major concerts.
It has also served as the home for the Mid-American Conference men's and women's basketball tournaments for 20 years.
Looking for Rocket Mortgage FieldHouse event tickets? Search events on Ticketmaster.
Top photo credit: DJ Johnson on Unsplash
Getting to the arena
Rocket Mortgage FieldHouse is pretty close to where all the action is in downtown Cleveland — it straddles one major thoroughfare (Ontario Street) and sits close to Interstate 90 as well. Traveling on either direction on I-90, exit at East 9th Street. From there, either head up 9th Street or nearby Ontario Street, pass Progressive Field, and the arena will be right next to it.
So Rocket Mortgage FieldHouse is easy to reach whether you're driving in from the suburbs or staying in a downtown hotel — and if you're a visitor to Cleveland, it's highly likely you're doing the latter. The arena is a pretty easy walk from most major hotels in the downtown area.
There is a viable public transit option: Cleveland's RTA light rail service has a stop at Tower City-Public Square, a two-block walk away. Three of the system's five lines pass through the station.
Parking at Rocket Mortgage FieldHouse
For drivers, there are two parking garages located next to RocketMortgage FieldHouse, with pedestrian bridges that connect to the venue — the Gateway East Garage (which also serves Progressive Field) and the JACK Cleveland Casino Garage, just north of the arena.
There's also plenty of surface parking nearby, across Ontario Street and in private lots scattered throughout the downtown area. If you're on a budget it's worth shopping around but expect the cost to be at least $20 and up for parking options if they're within two blocks of Rocket Mortgage FieldHouse.
Cleveland hotels near Rocket Mortgage FieldHouse
• Residence Inn by Marriott Cleveland Downtown – 0.1 miles away
• Kimpton Schofield Hotel – 0.2 miles away
• The Ritz-Carlton, Cleveland – 0.3 miles away
Search for more Cleveland hotels on Booking.com.
Map of the surrounding area
Things to do around the arena
Much of Cleveland's downtown restaurant and nightlife scene sits a few blocks from Rocket Mortgage FieldHouse — particularly along Prospect Avenue, just a block away.
East Fourth Street, an alleyway full of restaurants and bars that is often used for sports-themed backdrops whenever a Cleveland team is involved in a big event, is a great place to start when looking for pregame eats and drinks — and the arena is a straight shot away.
The blocks just west of Ontario Street offer plenty of bars and restaurants as well. Whichever way you choose, you'll find some brand-name establishments (Hard Rock Cafe, Tilted Kilt) as well as some Cleveland-only spots, but all of them are more than happy to welcome sports fans before and after games.
Since much of the parking around Rocket Mortgage FieldHouse lies just north, it's easy to arrive at the game early, park and then enjoy one of the eateries in downtown Cleveland before heading to your event.
For more on visiting Cleveland, check out our Cleveland sports travel guide.
Cleveland restaurants near Rocket Mortgage FieldHouse
• Flannery's Pub – pub, 0.1 miles away
• Harry Buffalo – pub, 0.1 miles away
• Lola Bistro & Wine Bar – American, 0.1 miles away
Search for more Cleveland restaurants on Tripadvisor.
Watching a game at Rocket Mortgage FieldHouse
With its basketball capacity north of 20,000, Rocket Mortgage FieldHouse is a big event facility. The arena's most recent renovation made it more inviting thanks to the addition of a glass facade along the entire side of the arena facing Huron Avenue, beckoning to patrons approaching the arena from Prospect Avenue and 4th Street.
Inside, it's worth walking around the concourse to check out a big Cavs team store, a regulation-sized practice court that harkens back to the early days of the franchise, TV screens at practically every turn and, of course, a display featuring the Larry O'Brien trophy won in 2016.
The concourses have been divided into "neighborhoods," creating clusters of food options as well as an increased number of social congregating spaces. The only drawback is that there aren't many places on the main concourse level where you can sneak a peek of Rocket Mortgage FieldHouse's event floor, meaning the concourse takes on more of a mall food court or airport terminal feel.
The seating bowl at Rocket Mortgage FieldHouse feels fairly big and cavernous thanks to its large capacity, though it's mitigated by the giant scoreboard, lovingly known as "Humongotron," that hangs over the court, extending from free-throw line to free-throw line. There are added videoboards hanging over each corner of the arena that display stats and additional information during Cavs games.
Denizens of the upper deck seating area at Rocket Mortgage FieldHouse are collectively known as "Loudville," much like "Loud City" at Oklahoma City's Paycom Center. You'll see this signage most prominently at the open end of the 200 level thanks to the addition of the Loudville Budweiser Brewhouse — more on that below.
Interested in a suite at Rocket Mortgage FieldHouse? Buy suite tickets on SuiteHop.
Food and drink at RocketMortgage FieldHouse
Where Rocket Mortgage FieldHouse really shines is when you leave your seating area and look for food. The options are many, and they include some familiar names as a strong effort was made to bring in local restaurateurs to give the arena a true representation of Cleveland cuisine.
Cleveland celebrity chef Michael Symon operates Symon's Burger Joint featuring a burger topped with a kielbasa, fries and cheese, called the Big Cleve Burger. Former Cavs player Elmore Smith, now a BBQ sauce purveyor, lends his name to Elmore Smith's Smokehouse, serving all types of barbecue sandwiches — including pulled pork and chicken.
Quaker Steak & Lube, which began in Pittsburgh but has developed a following around the Midwest, sells its wings and more at the arena.
A number of prominent Cleveland chefs have their hand in the concessions menu as well, offering items like Cuban sandwiches, shrimp and grits, fried perch sandwiches and banh mi bowls.
Beer fans in upper-deck seating at Rocket Mortgage FieldHouse can head straight for the Loudville Budweiser Brewhouse, one of the more prominent bars in the arena — and one that overlooks the court/event floor, so you can continue watching the game as you enjoy your beverage.
As for craft beer options, you can check out the Saucy Brew Works Brew Pub or Bell's Brewery for beers on tap from several regional breweries. In addition to Saucy Brew Works and Bell's Brewery, beers from Cleveland-based Great Lakes Brewing are also widely available around the arena.
Original publish date: February 4, 2016
Most recent update: November 3, 2023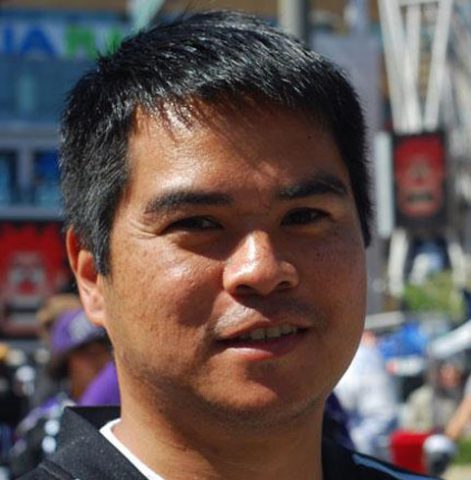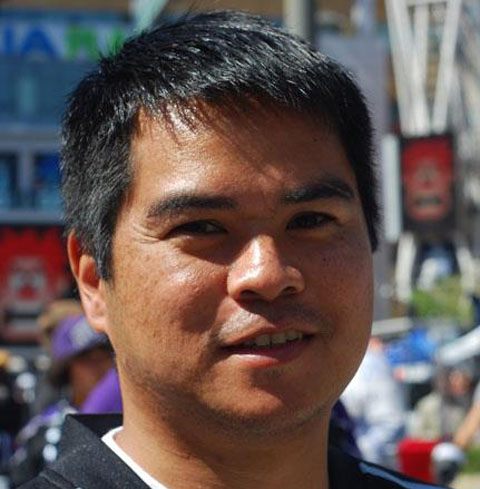 Edward de la Fuente | Itinerant Fan
I live for sports, and I love to travel. My biggest thrill is combining the two. I've been blogging about sports travel for more than a decade, and traveling for sports for twice as long.
About me | FAQ | Buy me a beer 🍺
Affiliate Disclosure
Please note that some of the links above are affiliate links, and at no additional cost to you, we earn a commission if you make a purchase. These recommendations are only for companies that we've used and have proven to enhance our sports travel experiences. To find out more about our affiliate partnerships, please read our Affiliate Disclaimer.
The Particulars
Home Teams
Cleveland Cavaliers
Address
1 Center Court
Cleveland, OH 44115
Year Opened
1994
Capacity
20,562
Upcoming Events
All times local
Cleveland Monsters vs. Utica Comets
Saturday, December 2, 2023
6:00 pm
Get tickets at Ticketmaster »

Cleveland Monsters vs. Utica Comets
Sunday, December 3, 2023
12:30 pm
Get tickets at Ticketmaster »

Cleveland Cavaliers vs. Orlando Magic
Wednesday, December 6, 2023
7:00 pm
Get tickets at Ticketmaster »

Mariah Carey - Merry Christmas One And All!
Thursday, December 7, 2023
7:30 pm
Get tickets at Ticketmaster »

Mariah Carey - Merry Christmas One And All!
Thursday, December 7, 2023
7:30 pm
Get tickets at Ticketmaster »