Cleveland Browns Stadium
Our guide to Cleveland Browns Stadium includes information on events, tickets, parking, public transportation, nearby hotels and restaurants, seating and more. Read on to find out how to get the most out of your gameday experience.
* * *
Despite Cleveland's long history of sports heartbreak — or, perhaps, because of it — the city's fans have gained a well-deserved reputation for being among the most loyal around.
And of the city's three franchises in major professional sports, the Browns are the team whose fans perhaps demonstrate this the best, as a visit to Cleveland Browns Stadium will quickly reveal.
While the Cavaliers and Guardians have experienced moments of glory over the last 20 years, no matter how fleeting, the Browns' recent history has been mired in futility and pain, from the original franchise's abrupt move to Baltimore after the 1995 season to its seemingly never-ending quarterback carousel to its blown lead in a 2002 playoff game.
And through all that, fans still come to Cleveland Browns Stadium and fill up the vaunted Dawg Pound. In fact, the Browns' stadium is itself a symbol of the franchise's rebirth — it was built on the site of the old Municipal Stadium, a new venue having been a condition of the NFL returning the Browns to existence as an expansion team for the 1999 season.
Despite Cleveland Browns Stadium's unofficial nickname, the "Factory of Sadness," Browns fans got a taste of success thanks to the 2020 team that won a playoff game for the first time since the franchise's return. In good times and in bad, they've got a beautiful venue in which to watch their team play.
Cleveland Browns Stadium is also a regular host of other large-scale events such as concerts and international soccer matches.
The stadium's original name was recently restored after its previous naming sponsor, FirstEnergy, ended its deal with the Browns. The team is expected to find a new sponsor.
For more on visiting Cleveland, check out our Cleveland sports travel guide.
Getting to the stadium
Situated on the shore of Lake Erie, across the way from Cleveland City Hall and right next to two of the city's main attractions (more on those later), Cleveland Browns Stadium is quite easy to reach.
Drivers can link up with the Cleveland Memorial Shoreway (Ohio Route 2), which links up with Interstate 90 (the main artery through downtown Cleveland) about a mile east of the stadium. East 9th Street and West 3rd Street are the closest exits to the venue.
If you don't have a car, you have an alternative. The Blue and Green lines of Cleveland's RTA Rail system stop at West 3rd Street. It costs $5 for an all-day pass. Also, the city's Amtrak station is located next to the stadium, though service is limited and isn't practical for transportation to a Cleveland Browns Stadium event.
For those visiting Cleveland, most downtown hotels are within reasonable walking distance of Cleveland Browns Stadium. Just follow West 3rd or East 9th northbound, toward the lake.
Parking at Cleveland Browns Stadium
Because parking is somewhat limited in the area around Cleveland Browns Stadium, the Browns encourage fans to utilize downtown parking structures and lots, so many fans — not just those staying in hotels — will be walking from the downtown core to Cleveland Browns Stadium.
Though the building is separated from downtown by a series of train tracks, there are several bridges — some pedestrian-only — for fans to cross.
Otherwise, you'll need permits to access the parking areas closest to the stadium, along the lakefront. These are divided into color-coded lots, so if you do have a permit, pay attention to the color, but your spot is likely either just north or west of the stadium grounds.
Looking for parking at Cleveland Browns Stadium? Buy parking on SpotHero.
Cleveland hotels near Cleveland Browns Stadium
• Hilton Cleveland Downtown – 0.2 miles away
• Cleveland Marriott Downtown at Key Tower – 0.4 miles away
• Westin Cleveland Downtown – 0.4 miles away
Search for more Cleveland hotels on Booking.com.
Map of the surrounding area
Things to do around the stadium
Directly to the east of Cleveland Browns Stadium are two of Cleveland's prime attractions, the Rock and Roll Hall of Fame and the Great Lakes Science Center. If kickoff is at 1 p.m. local time, as the majority of Browns home games are, you won't have much time to spend at either place before the game. But since they're right there, at least you'll know where they are so that you can budget some time for one or the other at some point during your visit.
For more traditional sports-fan pregame merriment, look to the Warehouse District, an up-and-coming neighborhood directly south of the stadium, and the area near Public Square, another five blocks away.
A couple blocks further, there's East 4th Street, a favorite haunt for Cavs and Guardians fans since both Rocket Mortgage FieldHouse and Progressive Field are down the street, but just as lively on football Sundays or other days when events are going on at Cleveland Browns Stadium.
But you'll likely want to find time to check out some of the tailgating scene in the parking lots around Cleveland Browns Stadium. Since they're permit-only, they're full of long-time Browns diehards who have been around for the tough times and come to the games with hardened — but welcoming — attitudes, as well as sophisticated tailgating rigs.
Try walking west of the stadium, where the West 3rd Street lot and adjacent Dock 20 lot are located, or head about half a mile east to the Burke Lakefront Airport, where many diehards are known to park.
Or, simply head to Alfred Lerner Way just south of the stadium, as it is closed off on gamedays to form "Dawg Pound Drive," which features live music, food stands and family-friendly activities.
Cleveland restaurants near Cleveland Browns Stadium
• Bar 32 – American, 0.3 miles away
• The Burnham Restaurant – American, 0.3 miles away
• Nuevo Modern Mexican and Tequila Bar – Mexican, 0.5 miles away
Search for more Cleveland restaurants on Tripadvisor.
Watching a game at Cleveland Browns Stadium
Easily the feature that sets Cleveland Browns Stadium apart among NFL venues is the presence of the Dawg Pound, the seating area for the Browns' most rabid fans — those who wear bulldog masks and dog collars.
Their sections can be found on Cleveland Browns Stadium's east side, in the lower bowl, and are distinguishable by the fact their seats are bleacher-style (the rest of the stadium is fitted with individual seats).
The Dawg Pound, which began in the Municipal Stadium days, is so ingrained in the team's consciousness that the seating sections in which those fans sit at Cleveland Browns Stadium are specifically labeled "Dawg Pound," and they can be among the toughest tickets to get depending on the game.
Another element the new stadium adopted from the old one is, well, the elements. Municipal Stadium was notorious for the winds that whipped into it from Lake Erie, and late-season games at Cleveland Browns Stadium can bring a chill also — that is, more so than can be expected even for a winter day in Cleveland.
Otherwise, Cleveland Browns Stadium is a fairly standard-issue football stadium — good sightlines, though the highest seating rows can feel removed from the action, and wide concourses. A recent renovation brought new, high-definition videoboards behind each end zone.
Interested in a suite at Cleveland Browns Stadium? Buy suite tickets on SuiteHop.
Food and drink at Cleveland Browns Stadium
The Browns have also revamped their concessions offerings over the last few seasons, bringing in more "foodie" fare. Cleveland native and celebrity chef Michael Symon has a presence in the form of his B Spot stands offering gourmet burgers and brats.
Two other Cleveland celebrity chefs, Rocco Whalen and Jonathon Sawyer, operate food stands around the stadium. You can also find more standard stadium fare at the numerous C-Town Eats and Meat & Cleaver Grill stands.
Among Cleveland Browns Stadium's beer choices, you can find brews from regionally based Platform Beer and Phoenix Brewing Company.
Original publish date: February 4, 2016
Most recent update: April 14, 2023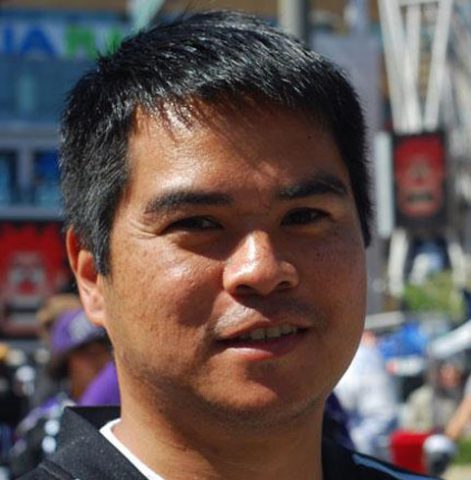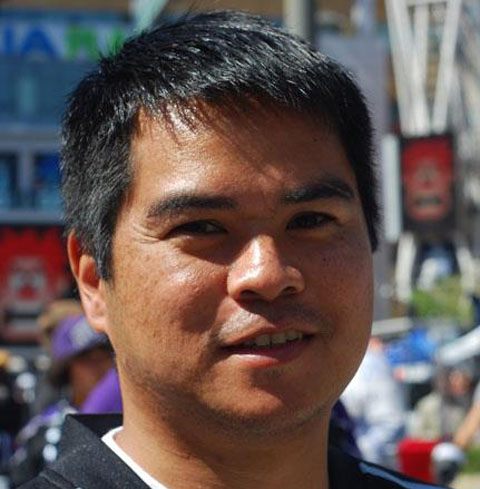 Edward de la Fuente | Itinerant Fan
I live for sports, and I love to travel. My biggest thrill is combining the two. I've been blogging about sports travel for more than a decade, and traveling for sports for twice as long.
About me | FAQ | Buy me a beer 🍺
Affiliate Disclosure
Please note that some of the links above are affiliate links, and at no additional cost to you, we earn a commission if you make a purchase. These recommendations are only for companies that we've used and have proven to enhance our sports travel experiences. To find out more about our affiliate partnerships, please read our Affiliate Disclaimer.
The Particulars
Home Teams
Cleveland Browns
Address
100 Alfred Lerner Way
Cleveland, OH 44114
Year Opened
1999
Capacity
73,200
Upcoming Events
All times local
Browns VIP Tailgate v. Jaguars at Science Center
Sunday, December 10, 2023
10:00 am
Get tickets at Ticketmaster »

Cleveland Browns vs. Jacksonville Jaguars
Sunday, December 10, 2023
1:00 pm
Get tickets at Ticketmaster »

Browns VIP Tailgate v. Bears at Science Center
Sunday, December 17, 2023
10:00 am
Get tickets at Ticketmaster »

Cleveland Browns vs. Chicago Bears
Sunday, December 17, 2023
1:00 pm
Get tickets at Ticketmaster »

Browns VIP Tailgate v. Jets at Science Center
Thursday, December 28, 2023
5:15 pm
Get tickets at Ticketmaster »