Progressive Field
Our guide to Progressive Field in Cleveland includes information on events, tickets, parking, public transportation, nearby hotels and restaurants, seating and more. Read on to find out how to get the most out of your gameday experience.
* * *
Progressive Field, home of the Cleveland Guardians, occupies a special place among major-league ballparks, as it was at the forefront of the retro-ballpark movement back in the early 1990s and has still maintained its uniqueness over more than 20 years of existence.
The former Jacobs Field (many fans will still refer to it by its old nickname, "The Jake," even though the corporate takeover of its name has been in place for many years now) definitely has its charms, from the toothbrush-like light towers to the "Little Green Monster" left-field wall to the view of the downtown skyline.
And whether Cleveland is in contention or middling along, Progressive Field remains one of the best places to take in a major-league game. It has seen plenty of significant events over the years, from three World Series (none of which resulted in a championship for Cleveland, though) to two MLB All-Star Games and a long sellout streak.
Tickets are easier to come by these days, but Progressive Field remains an ideal place to catch a game. Its location in central Cleveland, coupled with the experience of watching a game, will keep it high on the list of top major-league parks for years to come.
And the ballpark will be seeing plenty of changes in the near future, with renovations in store that should give it a new look by the 2025 season.
For more on visiting Cleveland, check out our Cleveland sports travel guide.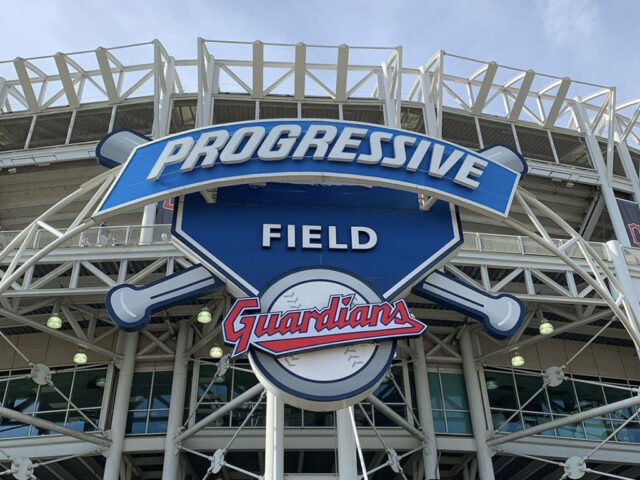 Getting to the ballpark
Progressive Field occupies its own little corner of downtown Cleveland — the southwest corner, to be specific — right along Interstate 90 as it begins to wind through the city center. Interstates 77 and 71 also run nearby as they flow into downtown.
Drivers on I-90 traveling in either direction can exit at East 9th Street, at which point the ballpark will be clearly visible.
One option you might find viable depending on where you're staying or coming from is light rail — the closest stop to the ballpark is about three (long) blocks away at Tower City-Public Square.
If you're visiting Cleveland and staying in a downtown hotel, you'll probably find walking to be more convenient — most of the major hotels are within about a mile of Progressive Field.
Parking at Progressive Field
A number of surface parking lots line both Carnegie Avenue and Ontario Street, which intersect in front of Progressive Field's home plate gate.
The Gateway East Garage, behind Progressive Field's left-field stands (and attached to the ballpark by a pedestrian walkway), and adjacent to Rocket Mortgage FieldHouse, is the most obvious parking spot in the vicinity, but it's mostly limited to season-ticket holders.
There are numerous lots in the surrounding blocks, though, with rates ranging from $5 to $20. The usual rule applies: The closer to Progressive Field the lot is, the more expensive the parking rate will be. Follow the link to purchase advance parking for Progressive Field events.
Cleveland hotels near Progressive Field
• Residence Inn by Marriott Cleveland Downtown – 0.2 miles away
• Hilton Garden Inn Cleveland Downtown – 0.3 miles away
• The Ritz-Carlton, Cleveland – 0.4 miles away
Search for more Cleveland hotels on Booking.com.
Map of the surrounding area
Things to do around the ballpark
If you've never been to Cleveland, you might find yourself surprised by how vibrant the downtown area really is, especially when one of its sports teams is doing well.
There's usually plenty of foot traffic, though for the most part it's to be found north of the ballpark, as that's where the restaurant and nightlife district can be found. There are also plenty of hotels in this area, all offering visitors close proximity to Progressive Field.
For good places to hang out and eat/drink, head a couple blocks north to Prospect Avenue, which is lined with establishments that cater to the sports crowd.
An even better spot for restaurants and people-watching is East 4th Street, an alley that's closed to vehicles but full of eateries and bars. It's just a two-block walk away from Progressive Field and very close to most of the hotels that are convenient to the ballpark. The proximity means you can spend extra time there before making a brisk walk over to the game.
For more well-attended games, typically on Fridays and Saturdays, the Guardians will open up "Block Parties" in the concourse area behind right field known as "The District," complete with live music and discounted beers.
Cleveland restaurants near Progressive Field
• Thirsty Parrot – pub, 0.1 miles away
• Winking Lizard Tavern – pub, 0.2 miles away
• Lola Bistro & Wine Bar – American, 0.3 miles away
Search for more Cleveland restaurants on Tripadvisor.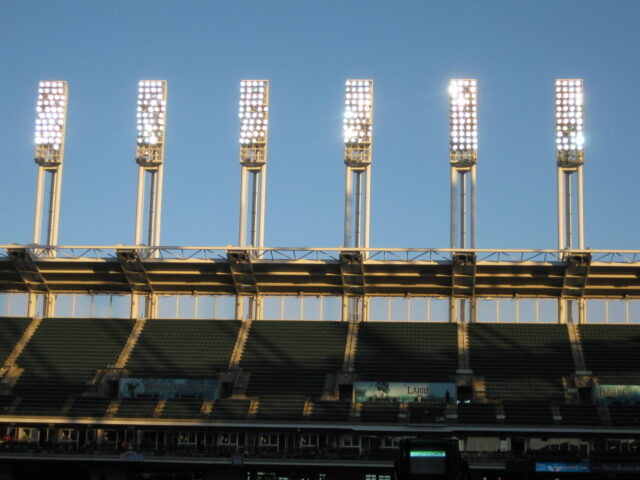 Watching a game at Progressive Field
As much as there is to do near the ballpark, this is definitely one of those times where you want to go in as early as you can and see what there is to offer, especially if it's your first visit.
A good starting point would be Gate A, the side of the ballpark that faces Rocket Mortgage FieldHouse and opens up to left field. From there, check out the many murals and photos celebrating the Guardians' franchise history (though it isn't necessarily a winning tradition — the team hasn't won the World Series since 1948 — a LOT of great and significant players in baseball lore have played in Cleveland).
And if that's your thing, make sure to head toward center field, because Progressive Field has a beautiful section called Heritage Park that was built expressly to celebrate its great players and history.
If you'd rather just stroll around, though, there's lots of room to do so on the main concourse. Not only can you stand behind the main seating bowl and watch the game if you so chose, there's another concourse farther back, separated by concession stands.
Most of Progressive Field offers good sight lines, but if you're going for atmosphere, you might want to start by seeking out a spot in the left-field seating area. It's bleacher seating, but typically the rowdiest of fans sit there.
Back in the days when the team was selling out 455 straight games at the Jake, spots in left field (and everywhere else in the ballpark) were pretty hard to come by. The Guardians pay tribute to the fan loyalty of this time by hanging the number 455 along with their retired numbers in right field.
However, Progressive Field's seating capacity was reduced in 2015 after a renovation of the upper deck in right field, when about 7,000 seats were removed in favor of a collection of suites and party areas. While an enjoyable spot for fans with access to this area, it is often derided as an eyesore because of its, well, uncreative design. That is expected to be revamped in the upcoming renovations.
The 2015 change also made Progressive Field the second-smallest ballpark by seating capacity in the majors — a somewhat surprising fact given the way the park looks.
Food and drink at Progressive Field
Before heading to your seating area, make sure to walk around Progressive Field a bit to survey your food options.
The team has done a terrific job highlighting the cuisine of Cleveland (which in our view is pretty underrated and has more than a few items that visitors should find worth checking out), and this is apparent just by seeing what's available to you. If you're from out of town you won't recognize many of the stand names, and that's a good thing.
Progressive Field's main concourse includes two "districts" that resemble good urban food halls, not unlike the famous West Side Market that's a few miles away. The Right Field District contains stands for Melt Bar and Grilled, which makes grilled cheese sandwiches that have become Cleveland favorites, as well as Great Lakes Brewing Company and Sweet Moses ice cream. There's also a two-story bar called the Corner Bar.
Head to the Infield District to check out loaded hot dogs from Happy Dog, burritos from Ohio City Burrito and Fat Head's Brewery, known for giant sandwiches as well as beer. You can also find a beer garden featuring Great Lakes Brewing Company offerings on the ballpark's third-base side.
The Guardians have also begun selling a "District Ticket," a standing-room ticket that includes a free drink (a 12-ounce domestic beer, soda or water).
Original publish date: February 4, 2016
Most recent update: March 18, 2023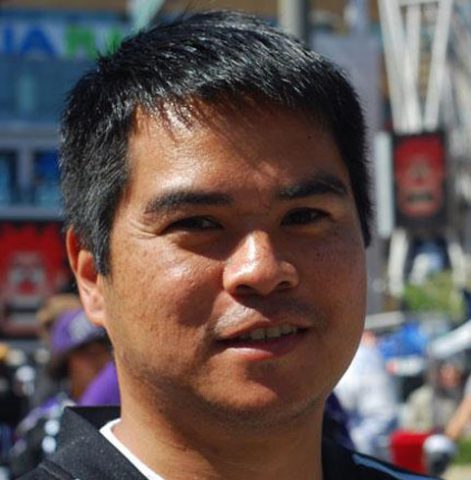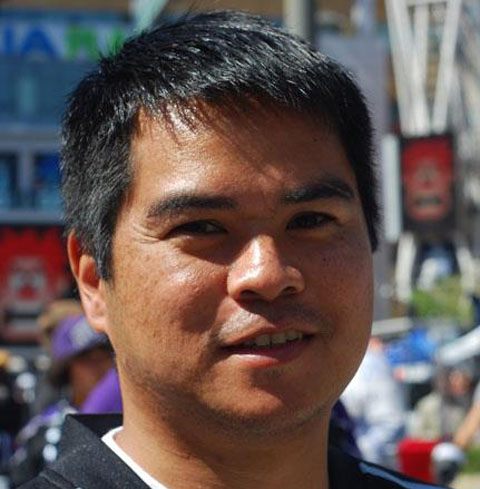 Edward de la Fuente | Itinerant Fan
I live for sports, and I love to travel. My biggest thrill is combining the two. I've been blogging about sports travel for more than a decade, and traveling for sports for twice as long.
About me | FAQ | Buy me a beer 🍺
Affiliate Disclosure
Please note that some of the links above are affiliate links, and at no additional cost to you, we earn a commission if you make a purchase. These recommendations are only for companies that we've used and have proven to enhance our sports travel experiences. To find out more about our affiliate partnerships, please read our Affiliate Disclaimer.
The Particulars
Home Teams
Cleveland Guardians
Address
2401 Ontario St.
Cleveland, OH 44115
Year Opened
1994
Capacity
34,830
Upcoming Events
All times local
Cleveland Guardians vs. Chicago White Sox
Monday, April 8, 2024
12:00 am
Get tickets at Ticketmaster »

Cleveland Guardians vs. Chicago White Sox
Tuesday, April 9, 2024
12:00 am
Get tickets at Ticketmaster »

Cleveland Guardians vs. Chicago White Sox
Wednesday, April 10, 2024
12:00 am
Get tickets at Ticketmaster »

Cleveland Guardians vs. New York Yankees
Friday, April 12, 2024
12:00 am
Get tickets at Ticketmaster »

Cleveland Guardians vs. New York Yankees
Saturday, April 13, 2024
12:00 am
Get tickets at Ticketmaster »