Denver sports travel guide
Our city guides are meant to showcase the best of a metropolitan area from the perspective of a sports fan visiting Denver to watch their teams in a game or two — here are our best tips to enjoying a sports travel vacation in Denver.
* * *
In the world of sports, Denver has a rightfully prominent place as home to teams in the five most prominent American sports leagues. Each of them has boasted various levels of success, notoriety and superstar players, making the Mile High City a desirable sports destination no matter which sport you follow most.
It also is home to a passionate fan base that stretches beyond the borders of Colorado, and a beautiful collection of venues in which to watch games.
But we're here to tell you there's even more to Denver than great sports and great stadiums. The culture and atmosphere of the city is worth experiencing — a distinctly Western vibe combined with a hip, progressive population that embraces its Rocky Mountain locale, making Denver one of the best places to experience the great outdoors.
Read on for our guide to making the most out of your Denver sports travel vacation, with tips on navigating the city and finding its best customs and culture when you're not watching its teams in action.
Map of Denver sports venues and attractions
Click placemark in index to find on map | View Denver sports travel guide in a larger map
Where to watch sports in Denver
We love it when all of a city's pro sports venues are in one area, and that's pretty much the case for Denver's teams, as sports travel vacationers have it easy.
Empower Field at Mile High is on the fringe of downtown, separated from the rest of it by Interstate 25, but all three of the pro venues are within about two miles of each other. The area where Empower Field is located is also where the old Mile High Stadium and McNichols Sports Arena once stood.
The opening of Coors Field in 1995 helped LoDo, or Lower Downtown, become Denver's hottest district for residents, tourists and nightlife. Really, all three of these venues are accessible from anywhere in downtown Denver (more on that later).
The only exception to the downtown rule is Dick's Sporting Goods Park, home of the Colorado Rapids of MLS. It's in Commerce City, some 10 miles east of downtown near the site of the old Stapleton Airport.
Primary sports venues in Denver
• Ball Arena: Home of the Avalanche and Nuggets. Located at 1000 Chopper Circle, near the intersection of Speer Boulevard and Auraria Parkway.
• Coors Field: Home of the Rockies. Located at 20th and Blake streets in LoDo.
• Dick's Sporting Goods Park: Home of the Rapids. Located at 6000 Victory Way in Commerce City.
• Empower Field at Mile High: Home of the Broncos. Located at 1701 Bryant Street, just south of Mile High Stadium Circle and west of I-25.
Arriving and getting around Denver
Getting in
Denver International Airport (DEN) is the primary entry point for into the Mile High City, and it's a beautiful and spacious facility.
The only problem is that it was built pretty far from the city center — talk to a few locals and they'll let you know pretty quickly how Denverites as a whole generally feel about this. However you choose to get from the airport to wherever you're going, you'll see pretty quickly how much open space there is between the two.
Taxis from the airport to downtown will set you back about $50, but there are alternatives — most conveniently, Denver's RTD light rail system recently extended its A line to the airport, and using it is a key budget travel tip. For $10.50, you can ride all the way to Union Station downtown. Also, shared-ride vans to downtown run about $25, and RTD operates SkyRide buses to downtown and other points — the downtown bus costs $11.
Amtrak trains stop at Union Station. Denver is a stop on the California Zephyr line between Chicago and San Francisco. Greyhound buses also stop in the heart of downtown, at 1055 19th St.
Interstates 25 and 70 intersect just northwest of downtown Denver — the interchange is known by locals as "The Mousetrap." I-70 west of the city winds through the Rocky Mountains, offering a picturesque (some would say terrifying) drive that passes by such famous ski resort towns as Vail and Breckenridge.
Where to stay
There are many candidates around town for best areas to stay in Denver. A good starting point is downtown, the center of activity in Denver and close to most of the major sports venues — many hotels are within reasonable walking distance of them, which adds to the convenience for Denver sports travel trips.
If you're a visitor to Denver, your best bet is to look around the 16th Street Mall, a pedestrian-only street lined with shops and restaurants. Also convenient to the stadiums are the LoDo section as well as Capitol Hill, where many of the city's cultural attractions can be found.
Cheaper lodging options can be found in Denver's suburbs such as Lakewood and Aurora, and near the airport. There's also Boulder, 45 minutes away from downtown and home to the University of Colorado. You'll definitely want a car at your disposal if you head to these spots, though.
Getting around
If you're staying downtown, most of the things you'll likely want to do are available to you in the immediate area. So one good travel tip to remember during your stay in Denver is to take advantage of the free shuttle that runs the length of the 16th Street Mall. Waiting longer than five minutes for a shuttle is rare.
Meanwhile, RTD's entire bus system is fairly comprehensive and can get you to other parts of the city, including Dick's Sporting Goods Park via the No. 88 bus (get off at the intersection of 56th and Quebec streets).
Denver's expanding light-rail system currently consists of eight lines that extend in all directions downtown. Three of those lines have stops at Empower Field, Ball Arena and Union Station (near Coors Field), so it is a viable option if your plans take you to the outskirts of downtown.
The simple street-grid system makes it easy to get around most parts of the city, but the orientation of the grid changes from north-south to a diagonal pattern in downtown.
Gameday parking
There's plenty of it near Denver's sports venues, particularly at Empower Field, Ball Arena and Dick's Sporting Goods Park. Extra parking for Broncos games can be found on the east side of Interstate 25, and fans can access pedestrian tunnels under the highway to get to the stadium.
For Rockies games at Coors Field, there are a few lots near the stadium and even more options spread out around downtown Denver for around $5.
Things to see and do in Denver
Even if your reason for coming to Denver is sports travel, this guide aims to show how much more the region has to offer. Here are our best tips for what to see and do to make the most of your travels in Denver — at least, when the teams are not in action:
Denver's outdoor activities
If not for the sports, most tourists come to Colorado to experience the great outdoors, as activities such as biking, hiking and skiing are extremely popular. Even within Denver proper, biking and walking trails are easy to find, and can be enjoyed before or after watching one of the sports teams in action.
For a quick taste of nature without leaving downtown, look for the Cherry Creek bike trail, which runs right through the heart of the city, just out of the way of the hustle and bustle.
With the Rocky Mountains looming west of the city, you don't have to go far to experience some of the best skiing and snowboarding that Colorado has to offer. Head west on Interstate 70 to get to the popular resort towns of Vail and Breckenridge, both less than two hours' drive away from downtown Denver.
Eat like a cowboy
Some travel guides will give the impression of Denver as having a Wild West feel, and one good tip is to seek out one of a number of restaurants in the area that embrace this in their atmospheres. Most notably, the Buckhorn Exchange (1000 Osage Street) touts itself as Denver's oldest restaurant and boasts a menu that includes several wild game options.
Or, find one of the many Mexican food joints, almost all of which serve the green chile in some form. In and around downtown, check out La Loma (1801 Broadway) or D'Corazon (1530 Blake Street).
Breweries and brewpubs are also popular in Denver. One, the Wynkoop Brewing Co. (1634 18th St.), is located in the heart of LoDo; one of its founders is former Colorado governor John Hickenlooper.
If you're into macrobrews, take a tour of the Coors Brewery in Golden, about 15 miles west of downtown.
Colorado cultural stops in Denver
Take in some of Denver's best attractions, all around the Civic Center area and accessible via the 16th Street Mall free shuttle.
The Denver Mint (320 W. Colfax Ave.), where most U.S. coins are made, is available for free public tours; the Denver Art Museum (100 W. 14th Ave.) boasts an impressive collection of Native American art, as well as impressive architecture in the complex's buildings.
The Colorado State Capitol (200 E. Colfax Ave.) is popular among tourists for its "One Mile Above Sea Level" marker on its steps. Across Civic Center Park, to the west, is the photo-friendly Denver City and County Building, with its impressive columns and clock tower.
Sculptures and other public art can be found throughout downtown Denver, but one that has come to define the city is called "I See What You Mean," also known as the Big Blue Bear statue — a 40-foot sculpture of a bear peeking through a window at the Colorado Convention Center. It can be found along 14th Street between Stout and California streets.
More sports
The sports teams for the University of Colorado compete in the Pac-12 in football and basketball, and the campus is worth a visit just as an excuse to go to picturesque Boulder, about 45 minutes north of Denver. The school's football stadium, Folsom Field, and basketball arena, CU Events Center, are both on campus.
You can also find Division I sports at Colorado State (in Fort Collins, 65 miles to the north) and the Air Force Academy (in Colorado Springs, 70 miles south). Falcon Stadium, home of the Air Force football team, hosted an NHL Stadium Series game between the Avalanche and Los Angeles Kings in February 2020.
Original publish date: September 16, 2013
Most recent update: September 29, 2023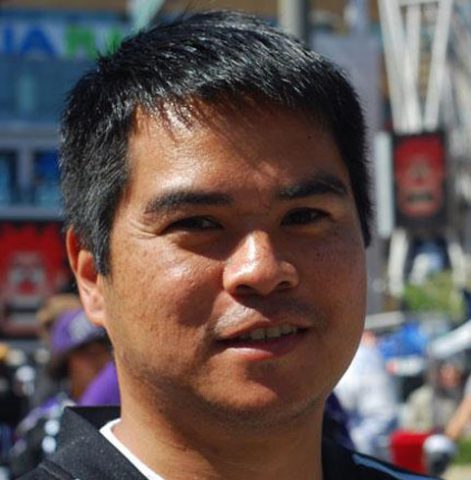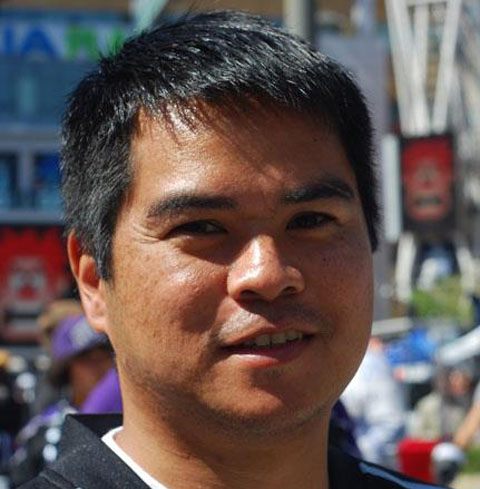 Edward de la Fuente | Itinerant Fan
I live for sports, and I love to travel. My biggest thrill is combining the two. I've been blogging about sports travel for more than a decade, and traveling for sports for twice as long.
About me | FAQ | Buy me a beer 🍺
Affiliate Disclosure
Please note that some of the links above are affiliate links, and at no additional cost to you, we earn a commission if you make a purchase. These recommendations are only for companies that we've used and have proven to enhance our sports travel experiences. To find out more about our affiliate partnerships, please read our Affiliate Disclaimer.