Empower Field at Mile High
Our guide to Empower Field at Mile High, home stadium of the Denver Broncos, includes information on events, tickets, parking, public transportation, nearby hotels and restaurants, seating and more. Read on to find out how to get the most out of your gameday experience.
* * *
The Mile High City is a sports mecca these days, and a visit to Empower Field at Mile High will validate that quickly.
After all, despite the vibrant sports scene Denver boasts now, with representative teams in five major sports leagues and other major events taking place there throughout the year, once upon a time the Broncos were the only game in town.
And that's a big reason — one of many, surely, but big nonetheless — why the team is so beloved in Denver. Three Super Bowl victories and countless players who have become local legends have something to do with it, too.
So it stands to reason that attending a Broncos game in Denver is quite an experience, but like most experiences around the NFL, it's one that's best summed up by being there. The Broncos' stadium — which got its latest name thanks to a 2019 naming-rights deal — adds to the ambiance as a fantastic venue to watch some football.
Located on the edge of downtown Denver, the stadium is easy to get to for visitors to Denver as well as set off far enough for the tailgaters and other die-hards to spread out. And once you get inside, there's plenty to offer as well.
Read on to find out more about the uniquely mile-high experience at the Broncos' stadium.
Looking for Empower Field event tickets? Search events on Ticketmaster.
Getting to the stadium
Denver is one of those cities where just about anything a visitor would want to do is located within or reasonably close to the downtown core, so planning a visit is easy. That's no different for football fans coming in from elsewhere. Find yourself a hotel room near downtown, and you're largely set for a Broncos game at the stadium.
The above paragraph comes with a caveat, though: the stadium itself is actually on the other side of Interstate 25, which runs just west of downtown. If you're staying along the popular 16th Street Mall, you would still be more than a mile from the venue. That's a walk some might prefer not to take, though many football fans do it every gameday and there are plenty of places to stop and hang out along the way if need be.
Denver's light rail system, which has expanded in recent years to serve the outlying suburbs in several different directions, also has a stop at the stadium (just on the other side of I-25 as well).
Three different lines reach the station, and from downtown it can be reached by boarding at Union Station. Though the journey is all of two stops, it might be worth saving all those footsteps if you're trying to get the Broncos stadium from a downtown hotel.
Parking at Empower Field
Drivers are well taken care of by the numerous surface lots surrounding the stadium. Typically, the closest lots are permit-only, but a handful of them are set aside for gameday purchase. As of the 2022 season, gameday parking rates began at $30.
More parking is readily available in the lots east of I-25, some of which are shared with the nearby Ball Arena and University of Colorado-Denver.
And real bargain-hunters can seek parking in any number of private parking lots and structures downtown and walk or take light rail from there; anecdotally, we've seen rates as low as $5 being advertised downtown.
Looking for parking at Empower Field? Buy parking on SpotHero.
Denver hotels near Empower Field
• SpringHill Suites by Marriott Denver Downtown – 0.9 miles away
• Kimpton Hotel Born – 1.2 miles away
• Four Seasons Hotel Denver – 1.2 miles away
Search for more Denver hotels on Booking.com.
Map of the surrounding area
Things to do around the stadium
If you thought the 16th Street Mall and other downtown hotels and restaurants were too far from the stadium, try walking through just hours before kickoff of a Broncos home game. The area is typically teeming with football fans, and not just those planning to watch from the bar, either.
So downtown is a perfectly viable — and popular — pregame stop, with hundreds of restaurants and bars to choose from. For a starter's guide to downtown Denver restaurants, click here.
For those who would rather find a spot close by, you might be a little disappointed. Federal Avenue, west of the venue, is dotted with fast-food and quick-bite type places and a handful of smaller hotels, but other than that, the pickings are slim in the immediate vicinity of the Broncos' stadium.
As is the case at other NFL venues, the best thing to do close to the stadium (before going in, at least) is to tailgate, find some friendly fans who will let you join their tailgate, or simply take in the tailgate scene.
Whether the lots are permit-only or open for gameday purchase, there are some epic tailgates to be found throughout the area around the stadium. Follow this link for more on tailgating before Broncos games at Empower Field.
For more on visiting Denver, check out our Denver sports travel guide.
Denver restaurants near Empower Field
• Original Brooklyn's – pub, 0.3 miles away
• Little Machine Beer – brewery, 0.3 miles away
• Tivoli Brewery – pub, 1.0 miles away
Search for more Denver restaurants on Tripadvisor.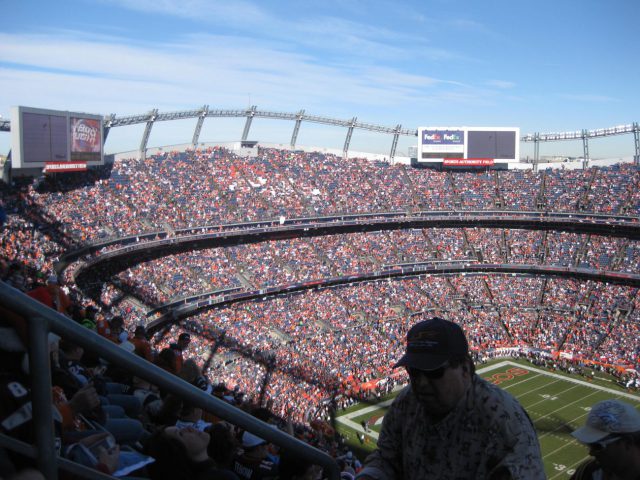 Watching a game at Empower Field
The gate on Empower Field's east side, which is the first view of the stadium for fans coming from downtown, is fronted by a fountain and the Colorado Sports Hall of Fame. This entrance is also the end of a path that winds from the east parking lots underneath I-25 and over the meandering South Platte River.
There is also a large gate on the stadium's west side that features several large sculptures on the approaching walkway. Though there are numerous turnstiles at both gates, bottlenecks still frequently occur the closer it gets to kickoff.
Before going inside, don't forget to check out the Mile High Monument, in Parking Lot J just north of the stadium, which pays homage to the Broncos' previous home, Mile High Stadium.
Once you're inside, you'll find the usual creature comforts that a modern NFL venue provides. If your seat is in the upper reaches, though, be forewarned that this is when you'll truly be reminded that Denver is the Mile High City — walking up 20-plus seating rows worth of steps in the Broncos stadium's upper reaches, or walking up a series of ramps to reach the upper concourses, aren't easy tasks at this altitude.
Also, know that the stadium's horseshoe design proves to be a disadvantage for fans in the 500 level: If you've ascended on, say, the east side of the stadium only to find your section is on the west side, you'll only be able to walk one direction because the concourse doesn't extend around the south side of the venue.
Most of what makes the Broncos' stadium unique lies within the seating bowl, from the wave-like design of the upper seating bowl meant to invoke the Rocky Mountains, to the statue of Bucky the Bronco, a relic of the old Mile High Stadium, that sits atop the main videoboard on the stadium's south side.
Also, be sure to note the Broncos' Ring of Fame, which lines the facade of the upper deck.
Interested in a suite at Empower Field? Buy suite tickets on SuiteHop.
Food and drink at Empower Field
The stadium's concessions menu reveals few unique surprises, though new items continue to be rolled out. All-you-can-drink soda is offered at the numerous "5280 Favorites" stands, and deli sandwiches, street tacos and cheesesteaks are among the more popular items.
The Broncos have also introduced the "Bud Light Rooftop," a pair of lounges on the 500 seating level of the stadium for fans to hang out and enjoy a drink or two.
Original publish date: February 4, 2016
Most recent update: August 18, 2023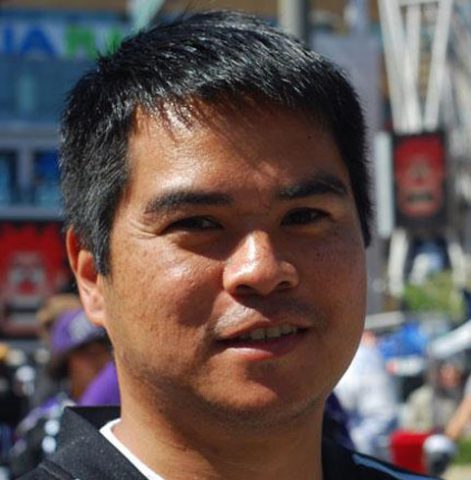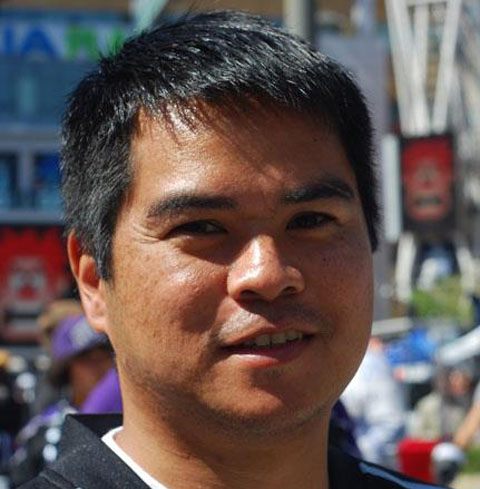 Edward de la Fuente | Itinerant Fan
I live for sports, and I love to travel. My biggest thrill is combining the two. I've been blogging about sports travel for more than a decade, and traveling for sports for twice as long.
About me | FAQ | Buy me a beer 🍺
Affiliate Disclosure
Please note that some of the links above are affiliate links, and at no additional cost to you, we earn a commission if you make a purchase. These recommendations are only for companies that we've used and have proven to enhance our sports travel experiences. To find out more about our affiliate partnerships, please read our Affiliate Disclaimer.
The Particulars
Home Teams
Denver Broncos
Address
1701 Bryant St.
Denver, CO 80204
Year Opened
2001
Capacity
76,125
Upcoming Events
All times local
Denver Broncos v New York Jets VIP Tailgate
Sunday, October 8, 2023
11:25 am
Get tickets at Ticketmaster »

Denver Broncos v New York Jets - HALF PRICE GAME
Sunday, October 8, 2023
2:25 pm
Get tickets at Ticketmaster »

Denver Broncos vs. New York Jets
Sunday, October 8, 2023
2:25 pm
Get tickets at Ticketmaster »

Denver Broncos v Green Bay Packers VIP Tailgate
Sunday, October 22, 2023
11:25 am
Get tickets at Ticketmaster »

Denver Broncos v Green Bay Packers - HALF PRICE GAME
Sunday, October 22, 2023
2:25 pm
Get tickets at Ticketmaster »