New Orleans sports travel guide
Our city guides are meant to showcase the best of a metropolitan area from the perspective of a sports fan traveling to New Orleans to watch their favorite teams in a game or two. Here's our guide to the best of New Orleans sports travel.
* * *
Already known worldwide and as one of the most popular tourist destinations in the United States, New Orleans needs little selling.
From its famed Mardi Gras celebration to the lively French Quarter, from jazz clubs to Creole restaurants, the Big Easy offers more than enough to satisfy a visitor's tastes.
And for fans planning travel to watch their favorite sports teams, New Orleans needs little selling as well. It's a mecca for pro and college football fans alike, what with the beloved Saints holding down fort in the iconic Superdome and the Sugar Bowl and occasional college playoff games being held there as well.
The NBA has made serious inroads there as well between the up-and-coming Pelicans and two All-Star Games being held in New Orleans.
So come for the sports, stay for the cuisine. Or come for the parties, stay for the sports. Either way, New Orleans is well worth visiting, and this travel guide aims to show sports fans what to do during a visit besides watching the teams play.
Top photo credit: Oliver Weidmann/Pixabay
Map of New Orleans sports venues and attractions
Click placemark in index to find on map | View New Orleans sports travel guide in a larger map
Where to watch sports in New Orleans
In New Orleans, the sports scene is focused on the southwest corner of the Central Business District, alongside the Pontchartrain Expressway.
It's there that both major venues, the Caesars Superdome and Smoothie King Center, are located. Both are close to most other major destinations in central New Orleans, including the French Quarter (more on that below).
The Superdome is famous for having hosted seven Super Bowls, but the city in total has been home to 10. The first three were held at Tulane Stadium, on the campus of Tulane University a few miles west of central New Orleans.
That stadium, also the first home of the Saints, no longer exists; it stood just south of the Green Wave football team's current home, Yulman Stadium.
Primary sports venues in New Orleans
• Caesars Superdome: Home of the Saints. Located at 1500 Sugar Bowl Drive.
• Smoothie King Center: Home of the Pelicans. Located at 1501 Dave Dixon Drive.
Arriving and getting around New Orleans
Getting in
Louis Armstrong New Orleans International Airport (MSY) is the city's main airport, located some 15 miles west of the Central Business District in the suburb of Kenner.
The airport is served by most major carriers as well as budget airlines, and offers nonstop connections to most major destinations in the U.S. as well as a handful of international cities.
Interstate 10, which runs by the airport, also serves as the main artery into central New Orleans (it makes a hard left just west of the Superdome).
Because of the area's topography, wedged between the Mississippi River and Lake Pontchartrain, most major arteries run east-west, including I-10, I-610 (which offers a bypass of the CBD for drivers just passing through town) and Business 90, which drivers can use to reach the CBD and French Quarter.
The Union Passenger Terminal, located at 1001 Loyola Avenue a few blocks from the Superdome and Smoothie King Center, serves as the city's entry point for Amtrak, Greyhound and Megabus service.
Amtrak operates three routes that connect New Orleans with destinations as far away as Chicago, New York and Los Angeles.
Where to stay
The Central Business District and French Quarter are full of hotels that cater to all types of tourists, from the partygoer to the sports fan. Nearly every brand name can be found in the area, so shopping around is certainly possibly and deals are often available.
If you're looking for convenience, the closest major hotel to the Superdome and Smoothie King Center is the Hyatt Regency, which overlooks a plaza called Champions Square that typically is used for pregame activity at Saints games and other Superdome events.
Other areas worth checking out for more affordable lodging is the suburb of Metairie, just west of New Orleans, and Kenner, near the airport.
A number of brand-name hotels can be found along Causeway Boulevard and I-10 in Metairie. If you choose to stay outside central New Orleans, however, you're best off having a car to get to the sports venues.
Getting around
If you plan to confine your visit to central New Orleans, your own two feet will be all you'll need in most cases. The streets of the Central Business District and French Quarter are very walkable, and it's only about 1½ to 2 miles from one side to the other.
The narrow streets of the French Quarter tend to get crowded after dark as the nightlife starts to pick up, but Bourbon Street and some of the adjacent streets are closed to vehicular traffic in some areas.
To get to the Superdome and Smoothie King Center, count on a walk of about 15-20 minutes (a mile or so depending) from most major hotels. Find Poydras or Girod streets and walk west to get to the venues.
You can also take advantage of New Orleans' streetcar system, which cuts through the CBD and can get you to other areas of town worth visiting, such as the Garden District and Mid-City. Use the Loyola Street stop on the Rampart-St. Claude Streetcar to reach the sports venues.
Gameday parking
A large structure that surrounds the Superdome is used for Saints and Pelicans games as well as other events at the two venues, and is the most prominent place for parking in the area.
A number of smaller lots and structures are scattered around the surrounding blocks. To see a map of parking in the area, click here.
Things to see and do in New Orleans
Even if your reason for coming to New Orleans is sports travel, the region has so much more to offer. Here's a guide to just some of the things to see during your New Orleans travels when the sports teams are not in action:
The French Quarter's your oyster
Whether it's Mardi Gras or not, the French Quarter is lively and teeming with crowds on almost every night of the year — and yes, that includes sports fans visiting New Orleans to watch their teams on big weekends, particularly when the Saints are playing a home game.
While Bourbon Street is the district's epicenter and most famous street, there are other restaurants, bars and shops worth visiting on neighboring blocks.
Loosely, the French Quarter begins north of Canal Street and continues northeast to Esplanade Avenue, straddling the Mississippi River. The district includes Jackson Square and the historic St. Louis Cathedral across the street.
You'll know you're in the French Quarter by seeing the famous bilingual street signs, narrow sidewalks and distinctive architecture.
More to do in the Bayou
From a sightseeing standpoint, there's far more to check out around town than just the French Quarter. Here are more points of interest:
• Audubon Aquarium of the Americas (1 Canal Street): One of several facilities around the city run by the Audubon Nature Institute, including a zoo and insectarium.
• Louisiana Children's Museum and the New Orleans Museum of Art: Both located in City Park, northwest of the Central Business District.
• National WWII Museum (945 Magazine Street): Multi-building complex housing artifacts, exhibits and more from the great conflict.
Also be sure to consider a riverboat tour on the Mississippi, a walking tour of some of the city's many historic neighborhoods or a sampling of the robust jazz and live music scene (which culminates every spring in the week-long New Orleans Jazz and Heritage Festival at the New Orleans Fairgrounds).
Get a taste of the Big Easy
New Orleans' food scene is world-famous — you'll need a few days to really sink your teeth (no pun intended) into everything the city has to offer. Creole cuisine is abundant, of course, but there are a few other must-try items out there for food aficionados.
Any travel guide to New Orleans would be chock-full of restaurant recommendations, but here are a few places that make their way onto most definitive lists of New Orleans restaurants, all of which have some sort of claim to fame in local or even international cuisine circles.
(Note: These spots are well-known and thus touristy, and always busy. There are, of course, many more places worth trying and some are well off the beaten path, so it pays to do a little exploring.)
• Acme Oyster House (724 Iberville Street): Serves most New Orleans standards but most well-known for its lively and busy oyster bar.
• Antoine's Restaurant (713 St. Louis Street): Claims to be the oldest French-Creole fine dining restaurant in a city filled with them, and is known as the inventor of the dish Oysters Rockefeller.
• Brennan's (417 Royal Street): Another fine-dining Creole restaurant, but save room for dessert — it was here that Bananas Foster was invented, prepared tableside with the signature flambé.
• Cafe du Monde (800 Decatur Street): The world-famous coffeehouse serving beignets covered in powdered sugar and café au lait. It's open 24 hours and nearly always busy.
• Central Grocery and Deli (923 Decatur Street): You'll see the muffuletta, the New Orleans version of an Italian sub, sold in plenty of spots, but why not try it where it was invented?
• Mother's (401 Poydras Street): Cafeteria-style eatery known for its po-boys (the Louisiana take on a hero sandwich) that can be filled with meat, seafood and more.
• Pat O'Brien's (718 St. Peter Street): Have a drink or three at the birthplace of the Hurricane cocktail and one of the most popular nightlife spots in the French Quarter.
• Willie Mae's Scotch House (2401 St. Ann Street): This beloved stop for fried chicken and Louisiana cuisine is nearly always busy.
More sports
There's more to see on your New Orleans sports travel vacation than just the Saints and Pelicans. Tulane University is New Orleans' most prominent college athletic program, with Division I teams in most major sports. The Green Wave's football and basketball teams are in the American Athletic Conference (AAC).
The University of New Orleans also has Division I teams in men's and women's basketball; the Privateers compete in the Southland Conference.
However, talk of college sports in and around the city is typically dominated by Louisiana State University, whose campus is some 80 miles northwest of the city in Baton Rouge.
New Orleans had been the home of a minor-league baseball team, the Triple-A Baby Cakes (formerly Zephyrs) of the Pacific Coast League. However, the club relocated to Wichita, Kansas, after the 2019 season.
Original publish date: March 8, 2017
Most recent update: March 2, 2023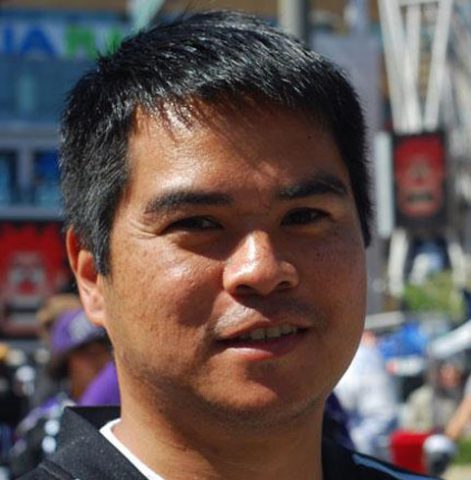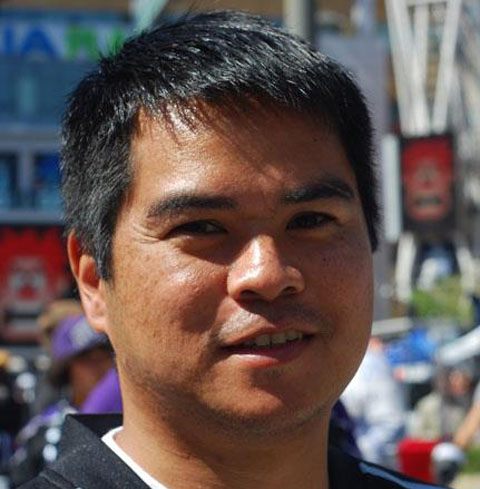 Edward de la Fuente | Itinerant Fan
I live for sports, and I love to travel. My biggest thrill is combining the two. I've been blogging about sports travel for more than a decade, and traveling for sports for twice as long.
About me | FAQ | Buy me a beer 🍺
Affiliate Disclosure
Please note that some of the links above are affiliate links, and at no additional cost to you, we earn a commission if you make a purchase. These recommendations are only for companies that we've used and have proven to enhance our sports travel experiences. To find out more about our affiliate partnerships, please read our Affiliate Disclaimer.