St. Louis sports travel guide
Our city guides are meant to showcase the best of a metropolitan area from the perspective of a sports fan visiting St. Louis to watch their favorite teams in a game or two. Here's our guide to the best of St. Louis sports travel.
* * *
If not for its sports teams, you might know St. Louis for only one thing — and it's a pretty safe bet that one thing is pictured at the top of this page.
But St. Louis is a great many things depending on your viewpoint — "baseball heaven," Chicago's bitter rival in more than just sports, a rich spot for food lovers, and so much more.
There is much more to see and do in the Gateway to the West than just attend sporting events, and most of it is accessible and ready to enjoy when you're not watching sports. And in many of those spots — certainly the ones listed in this guide — you'll find plenty of your fellow sports fans enjoying the same thing.
And even though the NFL left St. Louis in 2016, when the Rams relocated to Los Angeles, the sports void is getting filled in 2023 with the city's new Major League Soccer franchise, St. Louis City SC, beginning play.
So no matter what you do during your free time, you won't have to check your sports fandom at the door. This guide will help you plan a St. Louis sports travel vacation, from where to see the teams in action to discovering the best the city has to offer.
Top photo credit: Erdenebayar Bayansan / Pixabay
Map of St. Louis sports venues and attractions
Click placemark in index to find on map | View St. Louis sports travel guide in a larger map
Where to watch sports in St. Louis
Both venues for the city's pro sports teams are downtown, making things convenient for visitors on a St. Louis sports travel vacation.
Busch Stadium, home of the Cardinals, is a few blocks to the south of the Gateway Arch, partially occupying the footprint of the old, cookie-cutter-era Busch that was demolished in 2006. The Enterprise Center, home to the Blues, stands about a mile west of that. In between, there are plenty of hotels and restaurants to frequent.
Downtown was also home to the NFL — the Rams played at the Edward Jones Dome before pulling up stakes in 2016 and relocating to Los Angeles, and the football Cardinals played at the old Busch Stadium prior to moving to Phoenix in 1988.
The new soccer stadium for St. Louis City SC, called Citypark, is located across the street from the city's historic Union Station, near the intersection of Market and 20th streets in the Downtown West neighborhood. It will be about three blocks from Enterprise Center.
If you're looking for a taste of St. Louis' sporting history, the old St. Louis Arena stood a few miles west of downtown, near St. Louis Community College at Forest Park. Sportsman's Park, one-time home of the Cardinals and the old Browns (before that franchise moved to Baltimore and became the Orioles), was north of downtown at the corner of Grand Boulevard and Dodier Street. That site is now a public athletic field.
The venues
• Busch Stadium: Home of the Cardinals. Located at 700 Clark Ave. downtown.
• Citypark: Home of St. Louis City SC. Located at 2100 Market St. in Downtown West.
• Enterprise Center: Home of the Blues. Located at 1401 Clark Ave. downtown.
Arriving and getting around St. Louis
Getting in
Lambert St. Louis International Airport (STL) is about 15 miles northwest of downtown via Interstate 70, and is served by most major U.S. carriers.
Light rail serves the airport (be prepared, though, for a surprisingly long walk from either of the terminals to the stations that serve each one), and by car, cab or shuttle is your only other option for getting from the airport to anywhere of significance.
If you're coming from a few hundred miles away — say, from Chicago or Kansas City — there are several viable rail and bus options, such as Amtrak and Greyhound. The Gateway Transportation Center, the depot for both services, is located downtown, steps from the Enterprise Center and a short cab ride (or walk, in some cases) from most hotels and points of interest in central St. Louis.
Yes, it's the Gateway to the West, and St. Louis' central location make it accessible by car from many locales in the Midwest. Four interstates — I-44, I-55, I-64 and I-70 — run through the heart of the city, making downtown pretty hard to miss.
Where to stay
Downtown is full of hotel options, ranging from swanky to budget. Depending on what you're in town to do, though, don't think you have to stay within a stone's throw of the Arch — light rail and a fairly walkable downtown street grid make options outside the immediate vicinity quite viable.
A good alternative to downtown lodging is the area around Union Station, which is home to several hotels and restaurants that typically offer cheaper rates than what can be found downtown.
If you're still looking for a good deal, you can also search in Brentwood, home to several midrange hotels surrounding a rather large shopping district, and by the airport (though for the latter you'll probably need a car, as walking from airport hotels to the light rail stations on the other side of I-70 is a dicey proposition at best).
Getting around
If your plans center around the downtown area, just hoof it. As previously mentioned, downtown is very walkable, with the weather (either oppressive humidity in the summer or snowstorms in the winter) the only real deterrent to enjoying a nice stroll through downtown streets.
The city's MetroLink (light rail) and MetroBus services cover most parts of the city outside downtown, and MetroLink in particular is a viable option if you're trying to get to one of the downtown venues from outside the city center.
You can get off at the Civic Center station for the Enterprise Center and Stadium for Busch Stadium. Both stations are accessible off both rail lines.
Gameday parking
Each venue has its share of nearby parking lots and structures, and many private lots and structures are open for games at Busch Stadium. Traffic can get snarled rather easily, and well before the start times of many games, so arriving early, of course, is advisable.
Parking at a light rail station and riding into the city for games is a popular alternative among fans of St. Louis sports teams.
Things to see and do in St. Louis
Even if your reason for coming to St. Louis is sports travel, the region has so much more to offer. Here's a guide to some of the things to see during your travels through St. Louis when not watching the sports teams:
Arch madness
The Gateway Arch is truly unique among American tourist attractions, and it's worth a visit if for nothing else than the chance to walk underneath it and get a true sense of how big the darn thing is.
It's located along the Mississippi River in what's known as the Jefferson National Expansion Memorial, and at its base is a museum dedicated to its construction and the country's westward expansion, which the Arch was built to symbolize.
For an admission fee, visitors can travel to the top of the arch via special elevator trams — buy your ticket online to reserve a spot on busy summer days.
Museums galore in the Lou
St. Louis has a large, perhaps surprising number of museums worth visiting. To name just a few:
• The City Museum (750 N. 16th St.) is a collection of exhibits made from repurposed building materials meant to tell the story of St. Louis' growth over time.
• The Contemporary Art Museum (3750 Washington Blvd.), or CAM, is home to a rotating collection of contemporary art pieces.
• The Pulitzer Foundation for the Arts (next door to the Contemporary Art Museum at 3716 Washington Blvd.) combines contemporary and historic art in its exhibits.
• The Kemper Art Museum (1 Brookings Drive on the campus of Washington University) is the oldest art museum in the U.S. located west of the Mississippi River.
• The Saint Louis Science Center (5050 Oakland Ave.) houses exhibits on agriculture, space exploration, biology and more.
Don't forget the Old Courthouse (across the highway from the Arch at 11 N. 4th St.), part of the Jefferson National Expansion Memorial and where the historic Dred Scott case had its origins in 1847.
For even more history, head across the Mississippi to the town of Collinsville, Illinois, about 10 miles east of downtown St. Louis. There, you'll find the Cahokia Mounds State Historic Site, where a 13th-century urban center once stood. The site has been well preserved and artifacts are on display at the adjacent museum.
St. Louis-style eats
St. Louis has its share of restaurants and food items that help define it — some of them are accessible from downtown, while others lie outside the central area but are well worth the trip.
Here's a short guide to eateries worth considering during your travels in St. Louis:
• Blues City Deli (2438 McNair Ave.): This bustling eatery is a good place to try one of the city's most popular foods, the hot roast beef sandwich. And many of their sandwiches, including a New Orleans-style muffuletta, are served with a processed cheese blend called Provel.
• Crown Candy Kitchen (1401 St. Louis Ave.): Known for its ice cream and milkshakes, this old-timey diner, open since 1913, also serves sandwiches and hot dogs.
• Imo's Pizza (1701 Delmar Blvd.; multiple locations): This regional chain specializes in St. Louis-style pizza, which is made with a thin, cracker-like crust, topped with Provel and typically cut into square pieces.
• Mama's on the Hill (2132 Edwards Street): It's one of the oldest and most popular restaurants in the Hill neighborhood, a historically Italian enclave. But it's also known as the place where one of the city's most popular dishes, toasted ravioli, was invented.
• Pappy's Smokehouse (3106 Olive Street): St. Louis usually takes a backseat to Kansas City in the barbecue world, but this Midtown spot, next to the campus of Harris-Stowe State University, has become ever-popular. Expect long lines most evenings and weekends, but particularly before Cardinals and Blues games.
• Salt + Smoke (6525 Delmar Blvd.): Another strong contender for the title of best barbecue in St. Louis, it also serves appetizers like burnt end toasted ravioli.
• Ted Drewes Frozen Custard (4224 S. Grand Blvd. and 6726 Chippewa Street): If you're not from the Midwest, you might not understand what a big deal frozen custard is there. Most major Midwestern cities have a favorite frozen custard spot or two; in St. Louis, it's Ted Drewes, which serves its custards and concretes in signature yellow cups. It's a favorite of Cardinals fans following summer afternoon games.
More sports
Saint Louis University athletic teams compete in Division I and has a prominent men's basketball team in the Atlantic-10 Conference. The campus is in Midtown, just a few miles west of downtown.
Enterprise Center has served as the longtime home of the annual Missouri Valley Conference men's basketball tournament, known more popularly by its nickname, "Arch Madness."
If you're looking for major college football, head west two hours to the University of Missouri, or three hours northeast for the University of Illinois.
Original publish date: October 25, 2013
Most recent update: March 2, 2023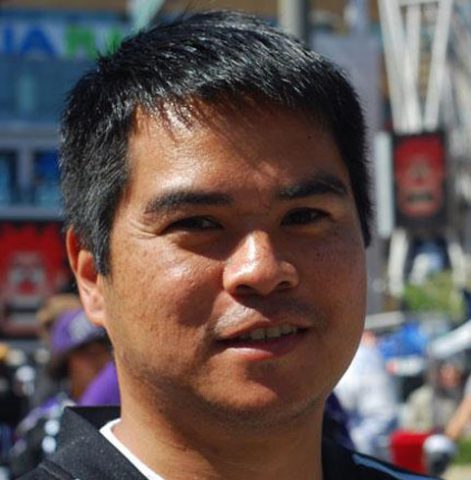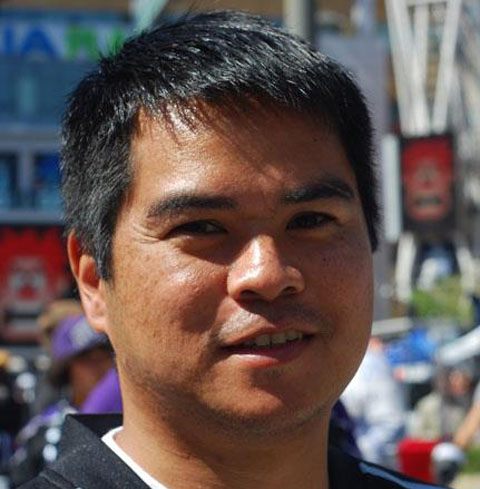 Edward de la Fuente | Itinerant Fan
I live for sports, and I love to travel. My biggest thrill is combining the two. I've been blogging about sports travel for more than a decade, and traveling for sports for twice as long.
About me | FAQ | Buy me a beer 🍺
Affiliate Disclosure
Please note that some of the links above are affiliate links, and at no additional cost to you, we earn a commission if you make a purchase. These recommendations are only for companies that we've used and have proven to enhance our sports travel experiences. To find out more about our affiliate partnerships, please read our Affiliate Disclaimer.