Enterprise Center
Our guide to Enterprise Center in St. Louis, home arena of the Blues, includes information on events, tickets, parking, public transportation, nearby hotels and restaurants, seating and more. Read on to find out how to get the most out of your gameday experience.
* * *
In St. Louis, MLB's Cardinals tend to take a lion's share of the city's sporting attention, but that's not to say the NHL's Blues get short shrift.
Indeed, they love their hockey in St. Louis and fill up the Blues' home arena, Enterprise Center, consistently. And the team has rewarded them with consistently competitive seasons throughout the years.
In 2019, though, the love between the team and city was on full display when the Blues went on an improbable run to the first Stanley Cup in franchise history. With the 1980s hit song "Gloria" blaring as an unlikely anthem, the team's fans saw their loyalty pay off in spectacular fashion.
The Blues play their games at an arena that has served the fans of St. Louis well for 20 seasons now and is still going strong.
Enterprise Center has been around long enough to get some history under its belt even before the Cup run — it has undergone four name changes, the most recent coming in 2018 (more on that later) — while remaining a modern and well-appointed place for the NHL fan to see some puck.
With the Blues also having hosted the 2020 NHL All-Star Game at the arena, expect St. Louis to continue to be a hotbed for hockey in the foreseeable future. And Enterprise Center hosts plenty of other events — namely the Missouri Valley Conference men's basketball tournament, otherwise known as "Arch Madness."
Looking for Enterprise Center event tickets? Search events on Ticketmaster.
Top photo credit: 4kclips/Shutterstock.com
Getting to the arena
Technically, the Enterprise Center is located downtown and right alongside Interstate 64. But it's about a mile and a half from the Mississippi River and the Gateway Arch, and a little more than half a mile from Busch Stadium, the Cardinals' ballpark.
So depending on how you feel about walking, and depending on where you're coming from if you're already downtown, you might find just walking to the game to be a tad far for your liking. Many of downtown St. Louis' major hotels are close to the river and thus a mile or more away from Enterprise Center.
St. Louis' MetroLink train system has you covered, though — the Civic Center stop is right at the arena's doorstep (as is its Amtrak station and Greyhound depot). Both of MetroLink's lines, Red and Blue, run by the arena, making it a solid park-and-ride option as well for fans coming to Enterprise Center from the suburbs in both Missouri and Illinois.
Drivers have a straightforward approach to the arena. Exit at 20th Street from eastbound I-64 or 9th Street from westbound I-64, make your way to Enterprise Center via Clark Avenue, and parking options will present themselves almost immediately.
Parking at Enterprise Center
Enterprise Center has its own attached parking garage, called the Kiel Center Garage (named after the arena's original name).
However, there are numerous other options in the area that can be used for Enterprise Center events, as there are several other prominent buildings close to the Blues' arena — including the Stifel Theatre, St. Louis City Hall and the Soldiers Memorial Military Museum.
The nearby Union Station is a good place for parking, and many smaller lots and structures stand along Clark and Spruce streets between Enterprise Center and Busch Stadium.
St. Louis hotels near Enterprise Center
• Red Lion Hotel St. Louis City Center – 0.2 miles away
• St. Louis Union Station Hotel, Curio Collection by Hilton – 0.3 miles away
• The Westin St. Louis – 0.5 miles away
Search for more St. Louis hotels on Booking.com.
Map of the surrounding area
Things to do around the arena
The Enterprise Center stands on the site of the Kiel Auditorium, once the city's main sports arena. And as mentioned above, when it first opened, Enterprise Center was known as Kiel Center, so don't be surprised to see old Kiel Center signage or the word "Kiel" in a lot of different places nearby.
The facility was more recently known as Scottrade Center before the Enterprise car rental company took over naming rights prior to the 2018-19 NHL season.
In addition to St. Louis City Hall, several other municipal buildings are close by as well, so the area is largely devoted to civic activities. That doesn't mean there isn't much to do around the arena, though.
You'll find a few restaurants, bars and shops in and around Union Station, a few blocks to the west — despite its name and history as a train depot, it's now mainly a shopping center. Even if you don't care to hang out there, it's worth walking through as a historic building that has undergone a huge renovation.
If you're looking for more of a sports bar vibe, Maggie O'Brien's (adjacent to Union Station) and Maurizio's Pizza (two blocks east of the arena) tend to get a significant amount of pregame business from hockey fans. Or, check out one of the establishments closer to Busch Stadium (inside the Ballpark Village, for example) and then take the train to the game afterward.
CityPark, the home stadium of Major League soccer club St. Louis City SC, is located just a few blocks from Enterprise Center (on the other side of Union Station), making the Downtown West neighborhood a more happening spot for sports events in the city.
For more on visiting St. Louis, check out our St. Louis sports travel guide.
St. Louis restaurants near Enterprise Center
• Maurizio's Pizza – pizza, 0.2 miles away
• Landry's Seafood House – seafood, 0.4 miles away
• Bridge Tap House and Wine Bar – American, 0.5 miles away
Search for more St. Louis restaurants on Tripadvisor.
Watching a game at Enterprise Center
Enter at the corner of Clark and 14th streets, which is considered the primary entrance and the one fans arriving via MetroLink will be closest to. You'll be greeted by a huge glass facade and statues of Blues legends Brett Hull, Al MacInnis and Bernie Federko.
Inside Enterprise Center, the concourses are wide and easy to navigate, and the seating bowl offers good sight lines all around for hockey, as is to be expected of a modern arena.
But owing to the fact that Enterprise Center is now more than 20 years old, the Blues brought forth a series of renovations to the concourses and seating bowl. Improvements included a new center-ice videoboard, new gathering spaces and seats, and a larger team store.
Part of the new experience at Enterprise Center includes a number of premium seating options for the Plaza Level (lower bowl) that come with club access and in-seat service. For example, the new Terrace seats at the top of sections 113-119 offers more leg room and selected food items included — part of a set of "all-inclusive" seats that can be found around the arena.
The Blues carried over a few traditions from their old home, the St. Louis Arena. In particular, look out for when the home team scores — fog will shoot out from the center-ice scoreboard, and the organ will begin playing "When The Saints Go Marching In," a long-time tradition.
Interested in a suite at Enterprise Center? Buy suite tickets on SuiteHop.
Food and drink at Enterprise Center
Some of the greatest hits and popular establishments that make up St. Louis cuisine are represented well at Enterprise Center, so it's worth checking out your options before heading into the seating bowl.
Sugarfire Smokehouse offers St. Louis-style barbecue, while the local fast food chain Lion's Choice serves its roast beef sandwich at the arena.
Another popular local establishment, Byrd & Barrel, has fried chicken and sandwiches, while well-known local food truck Farmtruk offers burgers and street tacos, and Kohn's Deli sells pastrami and corned beef sandwiches. Several stands around the arena also offer a St. Louis favorite, toasted ravioli.
You won't have to go far to survey your beer options once you arrive at Enterprise Center. If you enter through the 14th and Clark entrance, you'll immediately be greeted by a large beer garden — one of the features installed in the recent renovations.
It's not surprising that a venue in St. Louis would offer mostly Budweiser and other Anheuser-Busch products, but craft beer can still be found throughout Enterprise Center.
Head to the "Brews of the Lou" stand for selections from local outlets such as 4 Hands Brewing, Urban Chestnut and O'Fallon Brewery, the latter of which offers its Dad's Oatmeal Cookie Stout.
Original publish date: February 4, 2016
Most recent update: November 3, 2023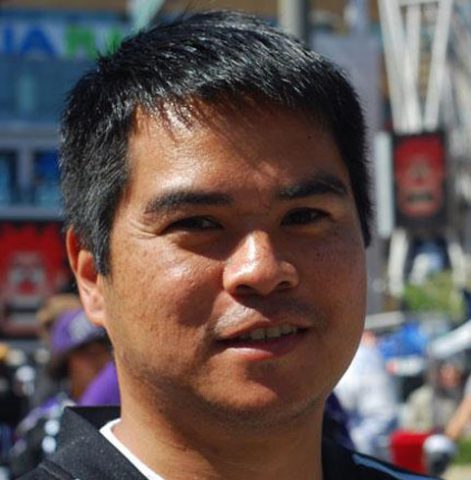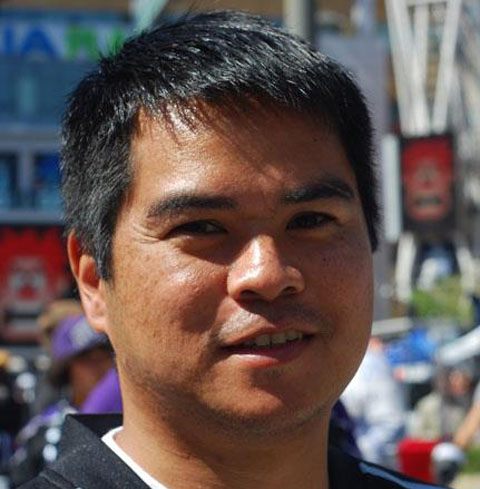 Edward de la Fuente | Itinerant Fan
I live for sports, and I love to travel. My biggest thrill is combining the two. I've been blogging about sports travel for more than a decade, and traveling for sports for twice as long.
About me | FAQ | Buy me a beer 🍺
Affiliate Disclosure
Please note that some of the links above are affiliate links, and at no additional cost to you, we earn a commission if you make a purchase. These recommendations are only for companies that we've used and have proven to enhance our sports travel experiences. To find out more about our affiliate partnerships, please read our Affiliate Disclaimer.
The Particulars
Home Teams
St. Louis Blues
Address
1401 Clark Ave.
St. Louis, MO 63103
Year Opened
1994
Capacity
18,096
Upcoming Events
All times local
PBR: Unleash The Beast Tour
Saturday, December 2, 2023
6:45 pm
Get tickets at Ticketmaster »

PBR: Unleash The Beast Tour
Sunday, December 3, 2023
1:45 pm
Get tickets at Ticketmaster »

St. Louis Blues v Vegas Golden Knights
Wednesday, December 6, 2023
8:00 pm
Get tickets at Ticketmaster »

Ringling Bros. and Barnum & Bailey presents The Greatest Show On Earth
Saturday, December 9, 2023
11:00 am
Get tickets at Ticketmaster »

Ringling Bros. and Barnum & Bailey presents The Greatest Show On Earth
Saturday, December 9, 2023
3:00 pm
Get tickets at Ticketmaster »