Delta Center
Our guide to the Delta Center in Salt Lake City includes information on events, tickets, parking, public transportation, nearby hotels and restaurants, seating and more. Read on to find out how to get the most out of your gameday experience.
* * *
In Salt Lake City, primarily known around the world as the center of the Mormon faith, there's plenty of room for sports fandom — as fans of the Utah Jazz and the NBA already well know.
Utah is renowned for its ski resorts, some of which are just an hour's drive from the city center. The University of Utah, located a few miles east of downtown, boasts strong programs in football and men's basketball, among other sports. And don't forget that the city hosted the 2002 Winter Olympics, and vestiges of those games can still be found around the city.
And of course, there's the Jazz, the city's beloved NBA franchise which plays downtown at the Delta Center. It's been a while since the Jazz enjoyed their John Stockton/Karl Malone-led heyday, but the local fans' love for the team hasn't diminished despite some lean seasons.
In 2023, the Delta Center name was restored after the arena went through a series of other corporate sponsors, most recently going by Vivint Arena. Delta Air Lines, which operates a hub in Salt Lake City, had its name on the arena when it opened, and "Delta Center" evokes memories of the Stockton/Malone years.
These days, Jazz home games continue to be one of the most popular events in Salt Lake City, for locals and visitors alike, and the Delta Center can be one of the loudest in the league — especially if the team is enjoying a strong season, as it was when we paid a visit.
The Delta Center is also the primary events center for the region and has hosted plenty of other events over the years, from NCAA tournament games to concerts to preseason NHL games. For the 2002 Winter Olympics, it was used as the figure skating venue.
It got another run in the spotlight in February 2023, when it hosted the NBA All-Star Game.
Looking for Delta Center event tickets? Search events on Ticketmaster.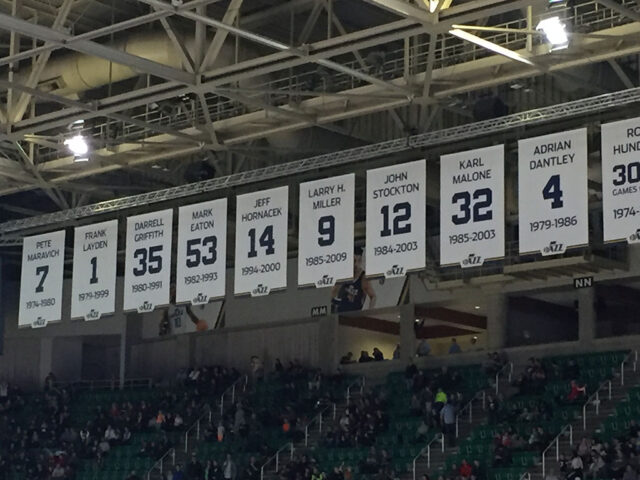 Getting to the arena
Occupying an entire city block, the Delta Center is just one attraction in a vibrant downtown district in which there's plenty to see and do (more on that in the section below). The venue is easy to get to as well, as Interstates 15 and 80 meet just west of the area.
If you've never been to Salt Lake City, you might find their rather unusual street naming system a little confusing. The center of the street grid is Temple Square, a few blocks east of the arena, so know that if you're near a Temple Street (there are streets named Temple running both north-south and east-west, adding to the potential confusion for a visitor), you're close.
If all else fails, just follow the fans walking to the game, and there'll be plenty of them on city sidewalks as gametime approaches.
Salt Lake City's ever-expanding TRAX light rail system runs through downtown as well — get off from the Blue or Green lines at the Arena station, on South Temple just north of the venue, or via the Planetarium station on the Blue Line along North 400 West.
The system has a free-fare zone downtown, so if you're staying in a hotel more than a few blocks away, riding the train for free to an event at the Delta Center is a viable option.
UTA Rail's FrontRunner commuter train can be used to get to the game from the city's outskirts as well. Get off at North Temple Bridge and walk two blocks to the arena.
Parking at Delta Center
As is typical of a downtown arena, parking selection at the Delta Center largely consists of numerous structures and lots in the surrounding blocks. The nearby Triad Center office complex and City Creek Center shopping mall offer some of the largest structures. You can view a Delta Center parking map here.
Free and metered parking is also available on nearby streets for intrepid, bargain-hunting drivers. Though there are marking for such parking spaces directly in front of the Delta Center, don't count on cashing in on them — they are typically used by police and other support vehicles on gamedays.
Salt Lake City hotels near Delta Center
Many of the city's major hotels are within a short walk of the Delta Center, including two as close as across the street.
• Courtyard by Marriott Salt Lake City Downtown – 0.1 miles away
• Hyatt House Salt Lake City Downtown – 0.1 miles away
• Radisson Hotel Downtown Salt Lake City – 0.2 miles away
Search for more Salt Lake City hotels on Booking.com.
Map of the surrounding area
Things to do around the arena
The focus on religion may lead you to believe that there's little for fans to do prior to a Jazz game — or any other event at the Delta Center, for that matter — but downtown Salt Lake City has the same restaurant and nightlife scene a visitor would expect to see in any major city, and most of the nearby spots are well-frequented by basketball fans on game days.
A major shopping center called The Gateway occupies two city blocks just west of the arena, and it includes several restaurants as well as a food court.
Head to the blocks south of the venue for a better selection of establishments, including locally based Red Rock Brewery, popular sports bar Lumpy's Downtown, and fast-food chain Crown Burgers, where you can try a local specialty — pastrami burgers with a condiment called fry sauce.
If drinking's your thing, you can find a list of downtown Salt Lake City bars here.
While you're in the vicinity, take some time to walk through Temple Square, where you can learn the history of the Mormon faith in Utah. Across the street from it is the City Creek shopping center, also where many of the downtown area's major hotels are located.
For more on visiting Salt Lake City, check out our Salt Lake City sports travel guide.
Salt Lake City restaurants near Delta Center
• Fleming's Prime Steakhouse & Wine Bar – American, 0.1 miles away
• Tucanos Brazilian Grill – Brazilian, 0.2 miles away
• Punch Bowl Social Salt Lake City – 0.2 miles away
Search for more Salt Lake City restaurants on Tripadvisor.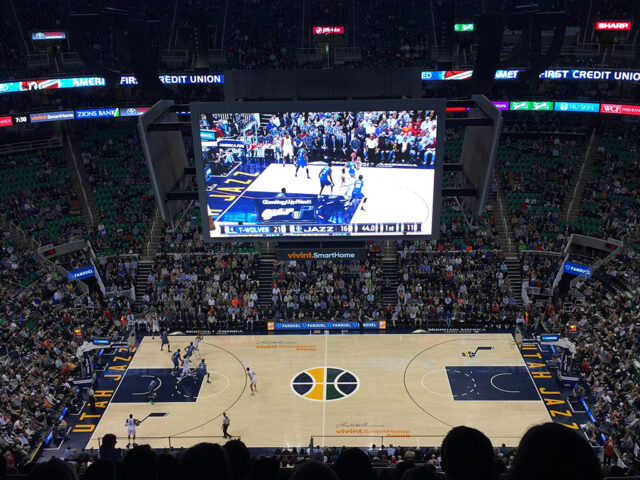 Watching a game at Delta Center
Opened in 1991, the Delta Center continues to hold up well among its contemporaries, with a sizable but not too large seating bowl, good sight lines and an updated center-court videoboard.
Still, owing to the venue's age, the Utah Jazz ushered in a series of improvements to the Delta Center's concourses, seating areas and more in order to bring it up to date with features offered at other NBA arenas.
The concourses and aisles between seating sections at the Delta Center are easy to navigate, with two main concourses and a club level in between (note that there are no escalators around between them, so get ready to climb stairs to go between them).
The width of the Delta Center's seating sections can be surprisingly narrow as well — as few as eight seats in some cases — making it easier than at most arenas to leave your seat to get another beer while the action is going on.
Outside, the arena is surrounded by four triangular plazas, created by the square-shaped building sitting diagonally on a square-shaped block.
Be sure to visit the plaza on the southeast corner (next to the intersection of 300 West and 100 South) to see the statues of the Jazz's two legends, John Stockton and Karl Malone.
Food and drink at Delta Center
Most of the same concessions options are available on both main concourse levels, and a few more adventurous choices are out there, including: Cupbop (Korean BBQ meat and rice in a cup), Korean tacos (of food cart fame) and dirty soda (a Utah specialty, basically regular soda with different flavorings added).
Fast-food chains Chick-fil-A and Papa John's operate stands inside as well.
Also check out another Utah favorite, the Iceberg Drive-Inn stands, for their thick shakes, made so that the shake stands a few inches above the upper lip of the cup.
There are also two lounge areas for diners on Level 5, named, appropriately enough, the Stockton and Malone lounges.
Original publish date: February 4, 2016
Most recent update: September 22, 2023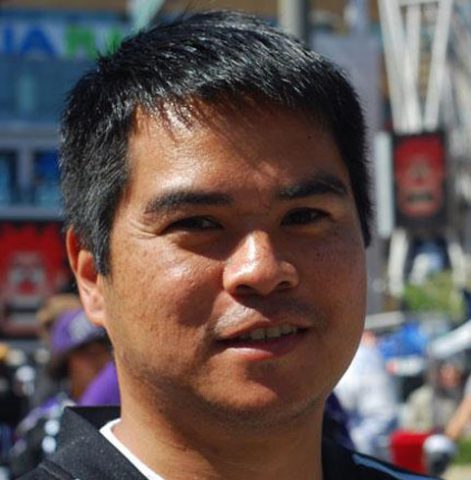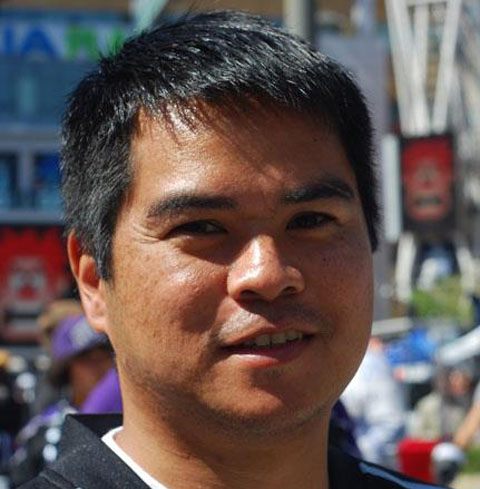 Edward de la Fuente | Itinerant Fan
I live for sports, and I love to travel. My biggest thrill is combining the two. I've been blogging about sports travel for more than a decade, and traveling for sports for twice as long.
About me | FAQ | Buy me a beer 🍺
Affiliate Disclosure
Please note that some of the links above are affiliate links, and at no additional cost to you, we earn a commission if you make a purchase. These recommendations are only for companies that we've used and have proven to enhance our sports travel experiences. To find out more about our affiliate partnerships, please read our Affiliate Disclaimer.
The Particulars
Home Teams
Utah Jazz
Address
301 West South Temple
Salt Lake City, UT 84101
Year Opened
1991
Capacity
19,911
Upcoming Events
All times local
Utah Jazz vs. LA Clippers
Friday, December 8, 2023
8:00 pm
Get tickets at Ticketmaster »

Utah Jazz vs. New York Knicks
Wednesday, December 13, 2023
7:00 pm
Get tickets at Ticketmaster »

Utah Jazz vs. Brooklyn Nets
Monday, December 18, 2023
7:00 pm
Get tickets at Ticketmaster »

Utah Jazz vs. Miami HEAT
Saturday, December 30, 2023
3:00 pm
Get tickets at Ticketmaster »

Utah Jazz vs. Dallas Mavericks
Monday, January 1, 2024
7:00 pm
Get tickets at Ticketmaster »