Salt Lake City sports travel guide
Our city guides are meant to showcase the best of a metropolitan area from the perspective of a sports fan visiting Salt Lake City to watch their favorite teams in a game or two. Here's our guide to the best of Salt Lake City sports travel.
* * *
Once thought of as a destination primarily for people of a certain faith, Salt Lake City has really come into its own as an all-around vacation spot.
And that's especially true for sports travelers.
Basketball and soccer fans already know this thanks to the presence of the Utah Jazz and Real Salt Lake. College sports fans have had more reason to visit in recent years thanks to the ever-growing athletic profile of the University of Utah.
Salt Lake City got a major boost to its international profile in 2002 when it hosted the Winter Olympics — and there's talk that the city is looking to do so again in the coming years.
Beyond its sports teams, Salt Lake City is gaining more of a reputation as a city worth visiting for cultural and recreational reasons. Skiers, snowboarders and hikers flock to the region, as do music and film lovers. And the metropolitan area is ever-growing, fueled by a strong tech scene in a region known as the "Silicon Slopes."
If you find yourself in Salt Lake City to watch the sports teams, here's a guide to how you can make the most of your travels by uncovering more of what the city has to offer.
Top photo credit: Robin Saville / Pixabay
Map of Salt Lake City venues and attractions
Click placemark in index to find on map | View Salt Lake City sports travel guide in a larger map
Where to watch sports in Salt Lake City
Downtown is home of Salt Lake City's most recognizable sports venue, the Utah Jazz's Vivint Arena. Meanwhile, the home stadium for Real Salt Lake is located several miles south of downtown in the suburb of Sandy.
The University of Utah campus is east of downtown in a neighborhood appropriately dubbed University. There you can find the Utes' football stadium, Rice-Eccles Stadium, and the basketball program's Jon M. Huntsman Center.
Rice-Eccles Stadium was used for the opening and closing ceremonies of the 2002 Salt Lake Winter Olympics, and the Olympic cauldron for those games remains located just outside the venue. Several venues built for the Olympics are still standing and scattered around town, used by minor-league teams or recreational clubs.
For a deeper glimpse at Olympic sites around Salt Lake, check out our look at the 2002 Winter Games heritage.
Just two blocks east of Vivint Arena stands the Salt Palace Convention Center. If the name sounds familiar, it's because the previous occupant of the site was the Salt Palace arena, which was the first home of the Jazz after the franchise relocated from New Orleans. It was demolished a few years after the team moved into its current home.
Primary sports venues in Salt Lake City
• Vivint Arena: Home of the Utah Jazz. Located at 301 South Temple in downtown Salt Lake City.
• America First Field: Home of Real Salt Lake. Located at 9256 South State Street in Sandy.
• Rice-Eccles Stadium: Home of Utah Utes football. Located at 451 1400 East on the University of Utah campus.
• Jon M. Huntsman Center. Home of Utah Utes basketball. Located at 1825 S. Campus Drive on the University of Utah campus.
Arriving and getting around Salt Lake City
Getting in
Salt Lake City International Airport (SLC) is the gateway for travel into the city. The airport is a hub for Delta Airlines, which operates routes to major destinations throughout the United States and to international cities such as Mexico City, London and Paris. SLC is located just five miles from downtown via Interstate 80.
The city also has an Amtrak station, Salt Lake Central. It's located at 340 South 600 West, on the southwestern edge of downtown. Salt Lake City is a stop on Amtrak's California Zephyr route between Chicago and the San Francisco Bay Area. The station also serves as the depot for Greyhound buses.
Drivers coming into Salt Lake City will most likely do so via Interstate 80 or Interstate 15, the two of which intersect just northwest of the downtown area (and travel along the same route for several miles going south). SLC is about a six-hour drive from Las Vegas and about eight hours from Denver.
Where to stay
Salt Lake City's downtown is full of brand-name hotels and their derivatives, particularly around Vivint Arena and the Salt Palace Convention Center.
If the primary reason for your visit is a Jazz game, there are hotel options as close as across the street from the arena. If your travels take you to the University of Utah, a number of brand-name hotels surround the campus.
For budget options, commuter hotels can be found throughout the I-15 corridor in cities such as North Salt Lake and South Jordan, and even farther south in Draper, Lehi and American Fork. These stops are good if you plan on visiting Provo or the state and national parks in the central and southern parts of the state.
Getting around
You might have already noticed Salt Lake City's unusual street naming system on some of the addresses listed in this travel guide. While the area's street grid is quite simple, understanding street names and addresses might be the biggest obstacle to getting around for the uninitiated.
Basically, Temple Square is considered the center of Salt Lake City, and all addresses radiate out from there. As you head west from Temple Square, street names will go up by increments of 100, followed by West — so 200 West, 300 West and so on.
Addresses on these streets will have a number followed by a cardinal direction denoting its position in relation to Temple Square. So Pioneer Park, a downtown park located three blocks west and three blocks south of Temple Square, has the address 350 South 300 West.
Some streets have numbered names but also a secondary name, and both are usually denoted on street signs. For example, a six-block stretch of 200 East is also known as Rosa Parks Boulevard.
Still confusing? Check out this guide to Salt Lake City street names and addresses.
If you're a visitor to Salt Lake City, a viable option is to ditch the car entirely and rely on the region's light rail system, known as TRAX. It consists of three color-named lines plus a dedicated bus line.
Use the Arena stop on the Red/Green lines for Vivint Arena, the Stadium station on the Red line for Rice-Eccles Stadium, the University South Campus stop on the Red line for the Huntsman Center and the Sandy Expo station on the Blue line for America First Field.
Also, the Green line extends west from downtown to Salt Lake City International Airport.
Gameday parking
Parking is typically abundant around Salt Lake City, and that holds true for its sports venues, too. Even Vivint Arena downtown takes advantage of the many nearby surface lots and structures that serve office and retail spaces during the day.
Rice-Eccles Stadium has a large lot on the venue's west side, but for football games fans will still need to use lots on the campus proper, to the east. Expect to pay $20 and up for general-admission parking in an on-campus lot.
Things to see and do in Salt Lake City
Even if your reason for coming to Salt Lake City is sports travel, the region has so much more to offer. Here's a guide to some of the things to see and do during your travels in Salt Lake City when you're not watching the sports teams in action:
Center of the Mormon faith
You do not need to be a practicing member of the Church of Jesus Christ of Latter-Day Saints to explore the many Mormon sites around Salt Lake City.
The obvious starting point for this is Temple Square, which as indicated by the city's street-naming system discussed above, was the center of early life in Salt Lake City and remains the church's center today. Occupying five city blocks downtown, the complex includes several sites worth visiting, including:
For another glimpse at the history of Mormon life in Salt Lake City, head several miles east of downtown, past the University of Utah campus. This Is The Place Heritage Park, a sprawling green space, is so named because it is believed to be where Brigham Young first saw the Salt Lake Valley in 1847 and declared it to be the location of his traveling party's settlement.
A monument to the Mormon pioneers is one of the park's centerpieces, along with several historical buildings and exhibits that tell the tale of Mormon settlement in Salt Lake City.
Also worth checking out: The Utah State Capitol, about half a mile north of the Temple Square complex on State Street.
Outdoor sports paradise
Salt Lake City travel guides usually expound on the number of outdoor activities available in the region. Thanks to its location at the base of the Wasatch Mountains, the city is a terrific starting point to explore the many mountain resorts within a reasonable drive.
Arguably the most popular resort town is Park City, about a 45-minute drive to the east of downtown. It's home to Utah Olympic Park, which hosted several Alpine events during the 2002 Games, as well as several ski resorts. It's also well-known as the host of the Sundance Film Festival, held each January.
Other ski areas near Salt Lake City include Snowbird, Alta and Deer Valley, all within an hour's drive.
If hitting the slopes isn't your thing, budget some time to explore the body of water that gives Salt Lake City its name. The Great Salt Lake is less than 20 miles from downtown and can be explored in several ways via two state parks — Great Salt Lake State Park, located just off Interstate 80, and Antelope Island State Park.
Sailing and kayaking are popular activities on the lake, as are hiking and biking on the numerous trails surrounding it.
The best of food in Salt Lake City
While not necessarily known for its culinary scene, Salt Lake City does have a few foods and restaurants that visitors should consider checking out.
A discussion about foods unique to the Salt Lake region normally begins with a condiment: Fry sauce, basically a mixture of ketchup and mayonnaise. It was purportedly invented by the founder of Arctic Circle, a statewide chain of fast-food restaurants and also a great place to sample it. The closest Arctic Circle to downtown Salt Lake City can be found at 525 East 1700 South.
The pastrami burger — yes, a hamburger topped with pastrami — is also popular in Salt Lake City and served at numerous burger restaurants around town. Perhaps the most well-known is the local chain Crown Burgers, which has a downtown location at 118 North 300 West, two blocks north of Vivint Arena.
Funeral potatoes are another uniquely Utah dish, deeply ingrained in Mormon culture. They're similar to scalloped potatoes and can be found at restaurants such as Garage on Beck (1199 Beck Street) or Fat Jack's (206 South West Temple Street), the latter of which serves funeral potatoes on its Mormon Burger.
Perhaps contradictory to the perception that Salt Lake City is a religious town, its craft beer scene has grown significantly in recent years. Visit the Wasatch Brewery Pub (2110 S. Highland Drive), Hopkins Brewing Company (1048 East 2100 South) or Craft by Proper (1053 East 2100 South), just three of the many craft beer options in the trendy Sugar House neighborhood east of downtown.
More sports
Utah has a strong collegiate athletics scene beyond the University of Utah, with several schools boasting popular sports teams within a two-hour drive of Salt Lake City.
Weber State, about 35 miles to the north in the town of Ogden, is known for its men's basketball program that produced NBA star Damian Lillard. Utah State, 90 minutes away in Logan, often fields competitive teams in football and basketball.
And Brigham Young University, 50 miles south in Provo, is a popular stop for visiting fans because of its football program, which will join the Big 12 Conference in 2023 and is often nationally ranked. The Cougars play their home games at LaVell Edwards Stadium, named after the coach that first brought the program to prominence.
Salt Lake City has minor-league teams in several major sports. The Salt Lake Bees, currently the Triple-A affiliate of the Los Angeles Angels, play their home games at Smith's Ballpark two miles south of downtown.
The Utah Grizzlies hockey team, a member of the ECHL and an affiliate of the Colorado Avalanche, plays at Maverik Center in West Valley City. The arena was once known as E Center and hosted the hockey tournaments in the 2002 Winter Olympics. The Salt Lake City Stars, the NBA G League affiliate of the Jazz, also began playing at Maverik Center in 2022.
The NHL's Los Angeles Kings and Vegas Golden Knights have played an annual preseason game at Vivint Arena since 2021, a series dubbed "Frozen Fury."
Original publish date: March 16, 2023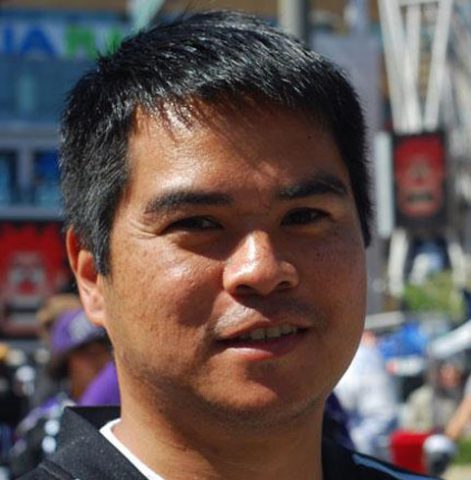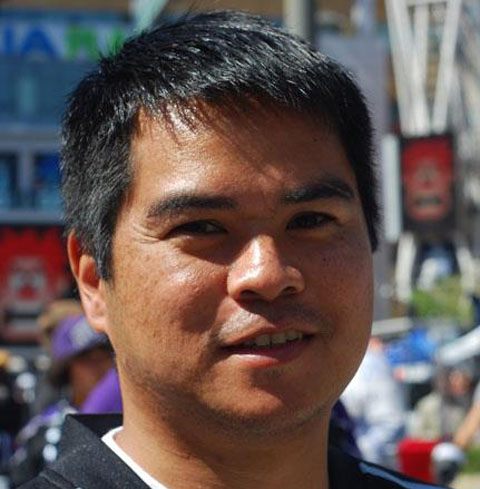 Edward de la Fuente | Itinerant Fan
I live for sports, and I love to travel. My biggest thrill is combining the two. I've been blogging about sports travel for more than a decade, and traveling for sports for twice as long.
About me | FAQ | Buy me a beer 🍺
Affiliate Disclosure
Please note that some of the links above are affiliate links, and at no additional cost to you, we earn a commission if you make a purchase. These recommendations are only for companies that we've used and have proven to enhance our sports travel experiences. To find out more about our affiliate partnerships, please read our Affiliate Disclaimer.