Dodger Stadium
Our guide to Dodger Stadium in Los Angeles includes information on events, tickets, parking, public transportation, nearby hotels and restaurants, seating and more. Read on to find out how to get the most out of your gameday experience.
* * *
If there's a ranking out there for most romantic ballparks in Major League Baseball, Dodger Stadium in Los Angeles has to be at or near the top of the list, with an experience that can be considered quintessentially Californian from start to finish.
Perched on the hills overlooking downtown Los Angeles yet nestled neatly into Chavez Ravine (a SoCal topography term that wouldn't be well known outside the L.A. area if not for the ballpark), the home of the Dodgers offers fans more than just a chance to watch big-league ball.
It's a chance to get away from the hustle and bustle of a major metropolis without leaving the city limits, relax with a beer and a Dodger Dog and enjoy the national pastime, as well as a terrific view beyond the outfield bleachers.
Perhaps it's SoCal bias because we grew up in L.A., but for our money there's no better setting in all of MLB than a game in the daytime at Dodger Stadium. Note the caveat: In the daytime. Once the sun goes down you lose the terrific view of the mountains from beyond the outfield pavilions, and under artificial lights, the stadium starts to show its age. Under the sun, and with the brightly colored seats, you get a view that frankly is unique among ballparks.
The scenery, though, is just one of the reasons why the park winds up on the must-visit lists of so many traveling sports fans. Though it's more than 50 years old now, it's been spiffed up a bit over the last few seasons and is becoming even more fan-friendly than it used to be.
And between the home team finally winning the World Series in 2020 and getting set to host the MLB All-Star Game in 2022 (an event delayed from 2020 because of the pandemic), Dodger Stadium will remain at the forefront of the baseball landscape for a while.
A set of renovations unveiled for the 2021 season gave the experience a nice refresh as well.
For more on visiting Los Angeles, check out our Los Angeles sports travel guide.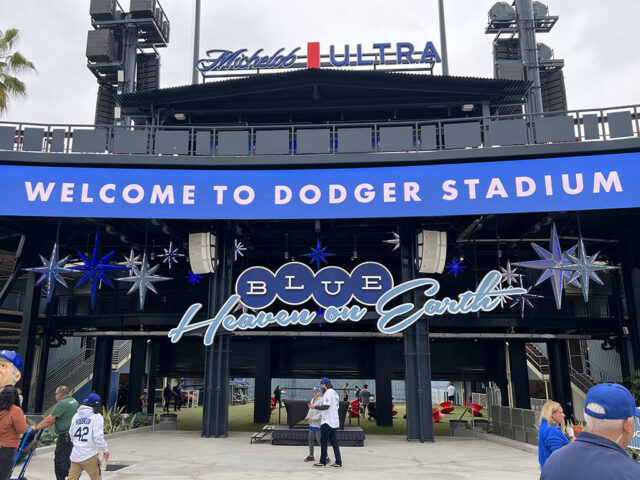 Getting to the stadium
If you're attending an event at Dodger Stadium, as it is for just about anything you want to do in L.A., you're probably driving. The stadium's location in the hills, which provides that wonderful scenery, also presents a disadvantage in that there are a limited number of access roads, and as game time approaches (and after the game as well) they're all crowded.
The most direct route is via the adjacent 110 Freeway, which runs just east of the stadium and has a northbound exit clearly marked "Dodger Stadium" — just follow the route and it leads directly into the parking lot. If you're coming from other directions, namely Interstate 5 that runs north of the stadium, look for Stadium Way, which wraps around the ballpark grounds and has ample signage to lead you inside.
There is one major alternative to driving: L.A.'s Metro runs a "Dodger Stadium Express" bus that runs from Union Station to the stadium via dedicated lanes on Sunset Boulevard.
It's fairly popular, especially if you're trying to get to the stadium from points outside downtown (Union Station is an easy destination to reach via rail or bus) and typically runs smoothly before games, though the lines to board a bus afterward can get frustratingly long.
Parking at Dodger Stadium
If you're coming from the west, get yourself to Sunset Boulevard and follow it to Vin Scully Avenue (rebranded from Elysian Park Avenue in 2016 as a tribute to the Dodgers' famed broadcaster), which will lead into the Dodger Stadium parking lot. Click on the link for a map of Dodger Stadium parking lot entrances.
As of the 2023 season it cost $27 for general admission parking at Dodger Stadium. Patrons are required to purchase parking in advance or buy at the gate using a credit card; cash is not accepted.
Los Angeles hotels near Dodger Stadium
• Super 8 by Wyndham Los Angeles Downtown – 0.6 miles away
• The Westin Bonaventure Hotel – 1.6 miles away
• The L.A. Grand Hotel Downtown – 1.6 miles away
Search for more Los Angeles hotels on Booking.com.
Map of the surrounding area
Things to do around the stadium
Well, if you've already paid the money to park, it's too late to do anything else but go into Dodger Stadium. Before, about the only thing you can do besides that is head to the top of the hill and take a few pics of downtown L.A., but the outfield renovations should change this at least to some degree.
Most Dodger fans know that if they intend to do something before the game, they do it somewhere else and plan it out before they leave. There are a few spots to choose from — downtown, Echo Park and Silver Lake (quite a few cool bars and eateries if you know where you're going) and Little Tokyo are all nearby. 
Many fans are also fond of making pit stops at Philippe the Original, which lays claim to having invented the French dip sandwich, on their way to a game (Philippe's, as well as the Chinatown district that it's in, is within walking distance of the stadium — if you don't mind walking mostly uphill).
For more info, check out our post on 8 great places to eat before a Dodger game. Really, L.A. is your oyster, but if you've never been to Dodger Stadium before, you do still want to reserve some time to get in and check out the scene.
Los Angeles restaurants near Dodger Stadium
• Guisado's – Mexican, 0.6 miles away
• Howlin' Ray's – fried chicken, 0.9 miles away
• Philippe the Original – sandwiches, 1.6 miles away
Search for more Los Angeles restaurants on Tripadvisor.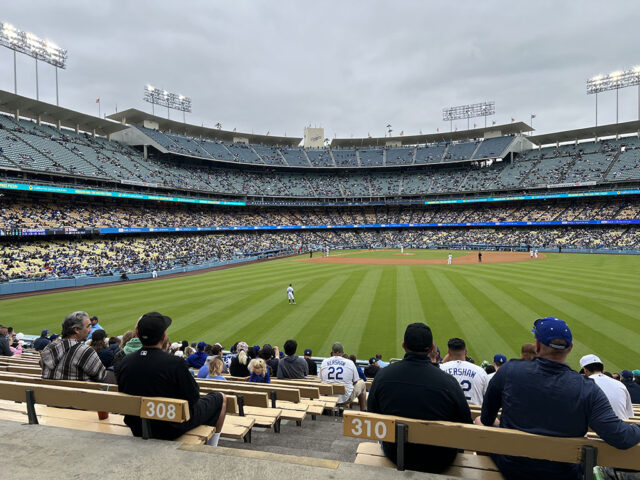 Watching a game at Dodger Stadium
Dodger Stadium is different from most other stadiums and arenas in that you're compelled to find your appropriate seating level before you enter, as opposed to going in at any entrance you please and then taking an escalator to wherever you need to go.
The layout can severely limit you in terms of taking all that Dodger Stadium has to offer — unless you're OK with walking up and down steps over and over, you can't easily go from seating level to seating level unless you find the bank of escalators behind home plate, and even then there's really no incentive to do so.
This, fortunately, has changed in recent years with the addition of "bullpen overlooks" — bars in left and right field that connect the field-level concourse with the outfield pavilions that have become popular hangouts for fans before and during Dodger Stadium events.
And the new center field plaza has really changed the stadium experience in that, for the first time, Dodger Stadium has a true "front door." Any fan can enter through the center field gates and check out the plaza, which includes mementos from the franchise's long history, the ballpark's largest team store, new concessions options such as a Shake Shack, and a kids' play area underneath the center-field batter's eye.
The outfield pavilion seating areas, with their familiar zigzag overhangs, also got a makeover to better integrate them with the Dodger Stadium event experience. Once somewhat segregated from the rest of the ballpark, they're now accessible to any fan via a new concourse that wraps behind the bleachers, called the Boardwalk.
Still, it can get confusing trying to move from level to level, with enclosed staircases and escalators along the stadium perimeter being your primary options.
There's no such thing as bad seating at Dodger Stadium (though the upper reaches of the reserved level and the top deck might be a little high for a lot of folks' tastes), even despite a few subtle changes in configuration over the years.
The loge level (the second level, or orange seats), in our opinion, provide the best balance in value vs. view — great views of the playing field and opportunities to catch foul balls, yet the seats aren't as insanely expensive as field-level.
Interested in a suite at Dodger Stadium? Buy suite tickets on SuiteHop.
Food and drink at Dodger Stadium
In the past we've thought the food selection at Dodger Stadium was generally bland — Dodger dogs, of course, but also fast food-type stands, soft-serve ice cream and so on. The food has improved over the last few seasons, though, with things like loaded fries and nachos and fried chicken among the items worth looking out for.
Super-sized items served in plastic Dodgers helmets are very popular. Look for chicken tenders and fries, loaded nachos and garlic fries served in this manner.
You'll also find your best selection in the outfield plaza, with a taqueria, BBQ stand, Dunkin' Donuts (serving coffee only) and Shake Shack among the options. There's plenty of seating and a big screen showing the game.
Dodger Dogs, like a lot of the ballpark hot dogs around baseball, are a bit of a polarizing subject in that people either are fiercely devoted to them or despise them, with seemingly no middle ground. Don't take a side until you try one first!
Among the beer choices at Dodger Stadium are brews from locally based Golden Road and Santa Monica Brew Works. Golden Road produces a Dodgers Blonde ale that is sold at the stadium.
Original publish date: February 4, 2016
Most recent update: May 31, 2023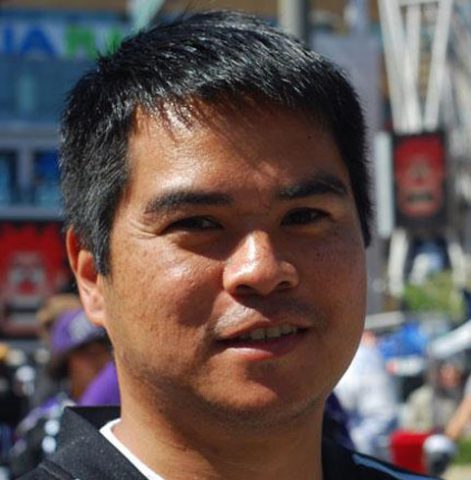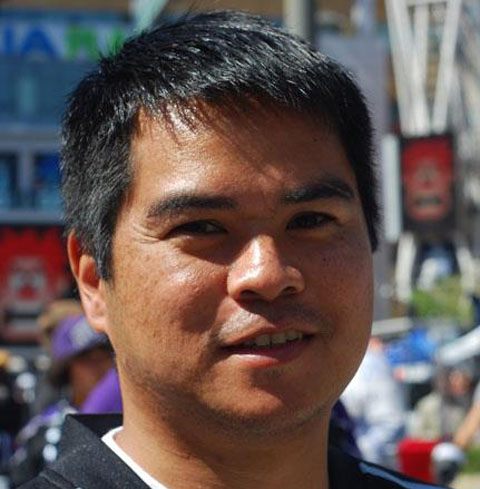 Edward de la Fuente | Itinerant Fan
I live for sports, and I love to travel. My biggest thrill is combining the two. I've been blogging about sports travel for more than a decade, and traveling for sports for twice as long.
About me | FAQ | Buy me a beer 🍺
Affiliate Disclosure
Please note that some of the links above are affiliate links, and at no additional cost to you, we earn a commission if you make a purchase. These recommendations are only for companies that we've used and have proven to enhance our sports travel experiences. To find out more about our affiliate partnerships, please read our Affiliate Disclaimer.
The Particulars
Home Teams
Los Angeles Dodgers
Address
1000 Vin Scully Ave.
Los Angeles, CA 90015
Year Opened
1962
Capacity
56,000
Upcoming Events
All times local
Los Angeles Dodgers vs. Chicago White Sox
Tuesday, June 13, 2023
7:10 pm
Get tickets at Ticketmaster »

Los Angeles Dodgers vs. Chicago White Sox
Wednesday, June 14, 2023
7:10 pm
Get tickets at Ticketmaster »

Los Angeles Dodgers vs. Chicago White Sox
Thursday, June 15, 2023
7:10 pm
Get tickets at Ticketmaster »

Los Angeles Dodgers vs. San Francisco Giants
Friday, June 16, 2023
7:10 pm
Get tickets at Ticketmaster »

Los Angeles Dodgers vs. San Francisco Giants
Saturday, June 17, 2023
6:10 pm
Get tickets at Ticketmaster »