Madison Square Garden
Our guide to Madison Square Garden in New York includes information on events, tickets, parking, public transportation, nearby hotels and restaurants, seating and more. Read on to find out how to get the most out of your gameday experience.
* * *
Whether you're into the NBA, the NHL, mega-concerts, college hoops or any other large-scale arena event, Madison Square Garden, the home of the New York Knicks and Rangers and so much more, is worth visiting.
You can debate whether it's "The World's Most Famous Arena," as it likes to proclaim, but a LOT of high-profile events take place here, even if the two primary tenants haven't experienced a whole lot of success over the last 40 years or so.
And who can question Madison Square Garden's prime location in Manhattan, with so much shopping, restaurants and entertainment nearby, blocks from Times Square and the Broadway theater district, and above one of the nation's busiest train stations?
Madison Square Garden got a big boost in 2013 with the completion of a years-long renovation that revamped the seating bowl and added a few unique features, but the aura of a big-time arena remains.
Our most recent visit was for a run-of-the-mill Rangers regular-season game, and it still took on the atmosphere of something big. Not many venues inspire that kind of feeling of every event being something special, but that's Madison Square Garden for you.
Besides, there's a chance that the grand old arena's days could be numbered soon. The city of New York has been trying for years to expand Penn Station, but their plans would require "relocating" Madison Square Garden — ie. building a new arena in a different location and demolishing the current building.
However, the arena's operating company seems to not be going along with the plan, so MSG seems destined for a rather interesting near future. At any rate, that should provide traveling fans with more of an impetus to check out the arena while they still can.
Looking for Madison Square Garden event tickets? Search events on Ticketmaster.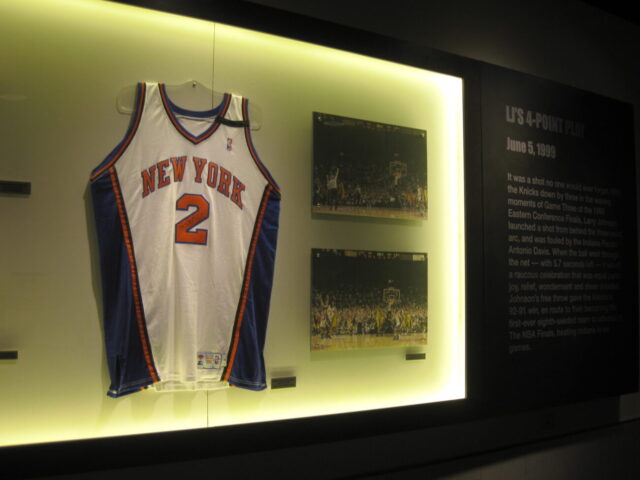 Getting to the arena
Madison Square Garden is both hard to miss and easy to miss at the same time. Walking down Seventh Avenue from Times Square, you're not going to overlook the huge marquee that displays upcoming events at the arena.
But if you spot that and then look for the arena, you might miss it because a huge office building obscures it — MSG is actually on the other side of that building, and you'd have to walk through what is essentially the office building's lobby to reach the main entrance.
The aforementioned train station that sits underneath MSG is no small thing, because it means you can reach it from many, many points in and around New York City. Penn Station is served by the New York subway, Amtrak, New Jersey Transit, PATH, Long Island Rail Road and bus lines, and from the station all it takes to get into the Garden is an ascent up an escalator or some stairs.
Note that some transportation services into Manhattan, such as the Metro North train that serves the New York state and Connecticut suburbs, run into Grand Central Terminal, a mile away. From there, you'll have to take the subway or call a cab or rideshare to get to Madison Square Garden.
Parking at Madison Square Garden
Driving into Manhattan and parking at Madison Square Garden is not advisable if you're visiting New York, as even if you're driving in, it's plenty convenient to park at a train station on the outskirts of the city and use one of the services mentioned above.
However, drivers can find an array of parking structure options within close proximity of the arena, and advance-purchase parking is available via ParkWhiz.
New York City hotels near Madison Square Garden
If you're visiting New York City and looking to stay in a hotel within walking distance of Madison Square Garden, the wide selection of lodging options in and around Times Square will likely be your best bet.
Be aware that hotels in the heart of Times Square will be almost a mile from MSG or more, and thus you'll have to count on a walk of at least 15 minutes through crowded sidewalks.
More hotels convenient to Madison Square Garden are located in Chelsea, the neighborhood just south of the arena.
• Renaissance New York Midtown Hotel – 0.1 miles away
• The New Yorker, a Wyndham Hotel – 0.1 miles away
• Courtyard by Marriott New York Manhattan/Chelsea – 0.2 miles away
Search for more New York City hotels on Booking.com.
Map of the surrounding area
Things to do around the arena
C'mon, it's Manhattan. What can't you do before an event at Madison Square Garden?
The selection of restaurants and bars near Madison Square Garden begin underneath the arena, inside Penn Station, and others as close as across the street. They range from chains to fast-food joints to independent, cater-to-the-sports-fan places to hot dog, pretzel and halal food carts, and you'd have to go to about a thousand Garden events just to try them all.
Up Seventh Avenue, near Times Square, the choices tend to get a little fancier — you are near Broadway, after all, and many restaurants in this area offer prix fixe menus for event-goers who are pressed for time.
If you're a little adventurous and don't mind straying a few extra blocks away, you could try heading east on 34th Street, where you'll find any number of Korean BBQ joints, or north on Eighth Avenue to Hell's Kitchen and its burgeoning number of taverns and eateries.
If you don't want to eat or drink, you could shop — the world's largest Macy's is a block away, and Seventh Avenue between Penn Station and Times Square is filled with the type of kitschy souvenir stores that cater to out-of-towners.
Or you could cram in some more sightseeing — the Empire State Building is just a few blocks away, and of course, there's Times Square.
A few blocks west of MSG, at the intersection of 30th Street and 10th Avenue, is the beginning of the High Line, the elevated parkland walkway that winds through Chelsea and is a good way to see a part of Manhattan that is lesser seen by tourists.
For more on visiting New York City, check out our New York sports travel guide.
New York City restaurants near Madison Square Garden
• Tir na Nog – pub, 0.1 miles away
• The Pennsy – food hall, 0.1 miles away
• Brother Jimmy's BBQ – barbecue, 0.1 miles away
Search for more New York City restaurants on Tripadvisor.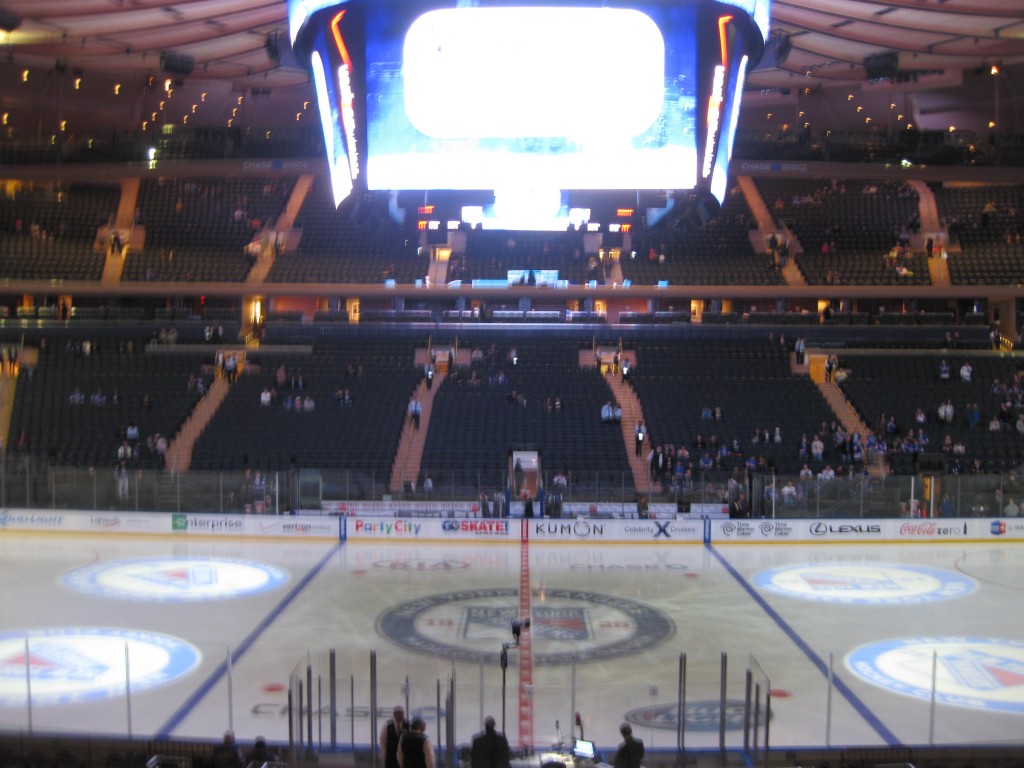 Watching a game at Madison Square Garden
Start with this: Madison Square Garden is one of the few arenas in which you have to go up from street level to reach the event level and seating bowl. Five levels up, in fact, just to reach the event level, which most patrons do by taking one of four series of escalators stationed at each corner of the arena.
So in that regard, it really befits the vertical nature of Manhattan, though once you get into the concourses, it feels just like any other arena.
Many visitors tend to enter Madison Square Garden via Seventh Avenue, as this is the largest entrance out of Penn Station as well as one of the primary ways pedestrians get there from Times Square hotels and nearby restaurants.
But if you head around the block to Eighth Avenue, you'll find more entrances, some small and easy to miss but almost certainly less crowded. The closer you are to your event, the more advantageous these entrances can be.
Maybe you'd expect something more flashy out of the interior of "The World's Most Famous Arena," but one thing Madison Square Garden does do well is honor its storied history through displays on its concourses, some including artifacts of the moment in question. So it's certainly worth spending some time walking around and looking to see what you'll find.
Madison Square Garden's seating bowl isn't divided into decks — it's one continuous slope, so if you're in the upper reaches of the 200 level, you'll find yourself pretty far back.
Also, the addition of the Chase Bridge, a premium-seating gondola that was part of Madison Square Garden's 2013 renovation, will get in the way of your view of the center videoboard if you're high enough and along the sidelines of the 200 level. Video screens are attached to the side of the bridge for fans to keep track of the score.
Interested in a suite at Madison Square Garden? Buy suite tickets on SuiteHop.
Food and drink at Madison Square Garden
The food options at Madison Square Garden are heavy on stadium favorites and New York street eats like hot dogs, cheesesteaks and deli sandwiches.
The city's famed Carnegie Deli still operates at MSG, while David Chang's Fuku offers fried chicken sandwiches and Kobeyaki serves Japanese rice bowls.
It's also hard to walk through the concourse on either the 100- or 200-seating levels at Madison Square Garden without running into a bar, so adult beverages are plentiful and wide-ranging. There are two "Bar at the Garden" setups on each concourse level, with a handful of other beer stands sprinkled throughout.
Original publish date: February 4, 2016
Most recent update: November 3, 2023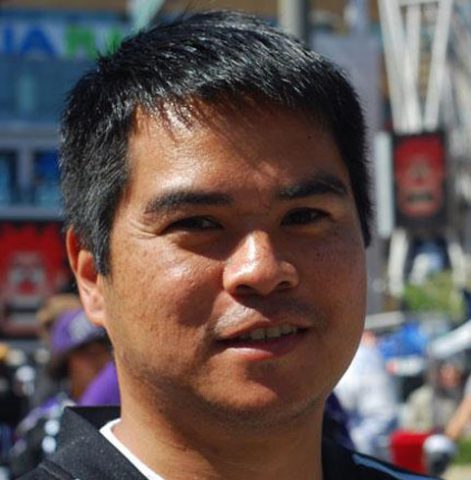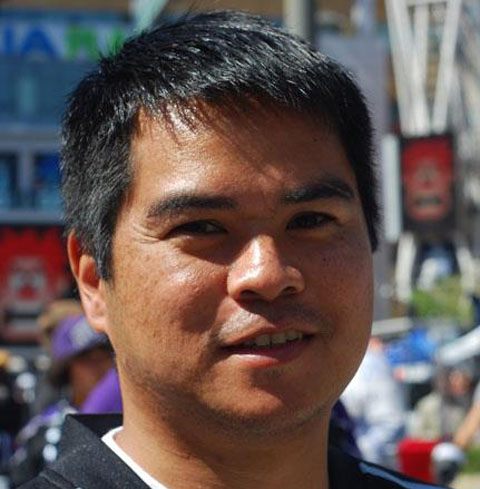 Edward de la Fuente | Itinerant Fan
I live for sports, and I love to travel. My biggest thrill is combining the two. I've been blogging about sports travel for more than a decade, and traveling for sports for twice as long.
About me | FAQ | Buy me a beer 🍺
Affiliate Disclosure
Please note that some of the links above are affiliate links, and at no additional cost to you, we earn a commission if you make a purchase. These recommendations are only for companies that we've used and have proven to enhance our sports travel experiences. To find out more about our affiliate partnerships, please read our Affiliate Disclaimer.
The Particulars
Home Teams
New York Knicks
New York Rangers
Address
4 Pennsylvania Plaza
New York, NY 10001
Year Opened
1968
Capacity
19,812 (basketball)
18,006 (hockey)
Upcoming Events
All times local
Madison Square Garden All Access Tour
Wednesday, December 6, 2023
12:00 am
Get tickets at Ticketmaster »

*Possible* New York Knicks v. Indiana Pacers
Wednesday, December 6, 2023
7:30 pm
Get tickets at Ticketmaster »

Madison Square Garden All Access Tour
Thursday, December 7, 2023
12:00 am
Get tickets at Ticketmaster »

Madison Square Garden All Access Tour
Friday, December 8, 2023
12:00 am
Get tickets at Ticketmaster »

Z100's Jingle Ball Presented by Capital One
Friday, December 8, 2023
7:00 pm
Get tickets at Ticketmaster »