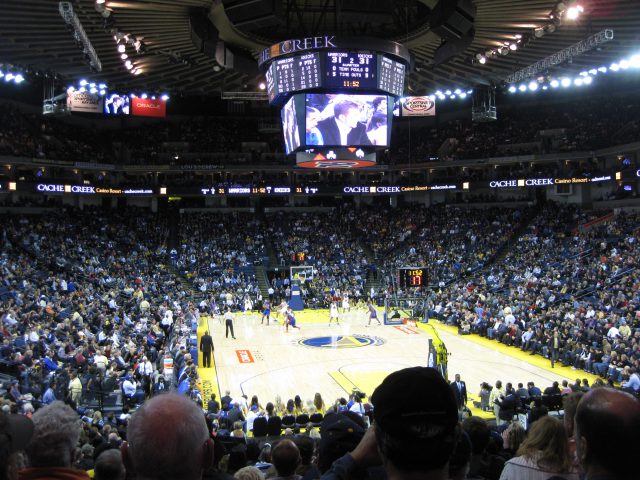 We've seen it happen every time a franchise transitions from a dumpy, aging building to a sparkling new one: The amount of sentimentality toward the old place is always directly correlated to the amount of good times the team and its fans have had there. The more championships, monumental victories and legendary performances witnessed within, the harder it is to let go of an arena.
So is it any surprise that so many folks were waxing poetic about Oracle Arena's final days?
The final, five-season act of the Golden State Warriors' longtime home was about as good as any old venue has ever seen: Five consecutive NBA Finals, three championships, a record-breaking regular season, numerous jaw-dropping performances by the Splash Brothers and crew. It seemed only fitting that the championship trophy was awarded after the final game to ever be played at Oracle; it matters not that it wasn't the home team that won it.
Before the current run of Finals appearances, longtime Warriors fans had built up plenty of memories at the arena formerly known as Oakland Coliseum Arena. Rick Barry. An NBA title in 1975. Run-TMC. The "We Believe" season and the upset of the top-seeded Dallas Mavericks.
Had the Warriors not racked up three titles in their final five seasons, would Oracle Arena have been remembered quite so fondly? It's hard to say. But the amount of success the home team accomplished over that period certainly makes the end of Oracle seem that much more abrupt.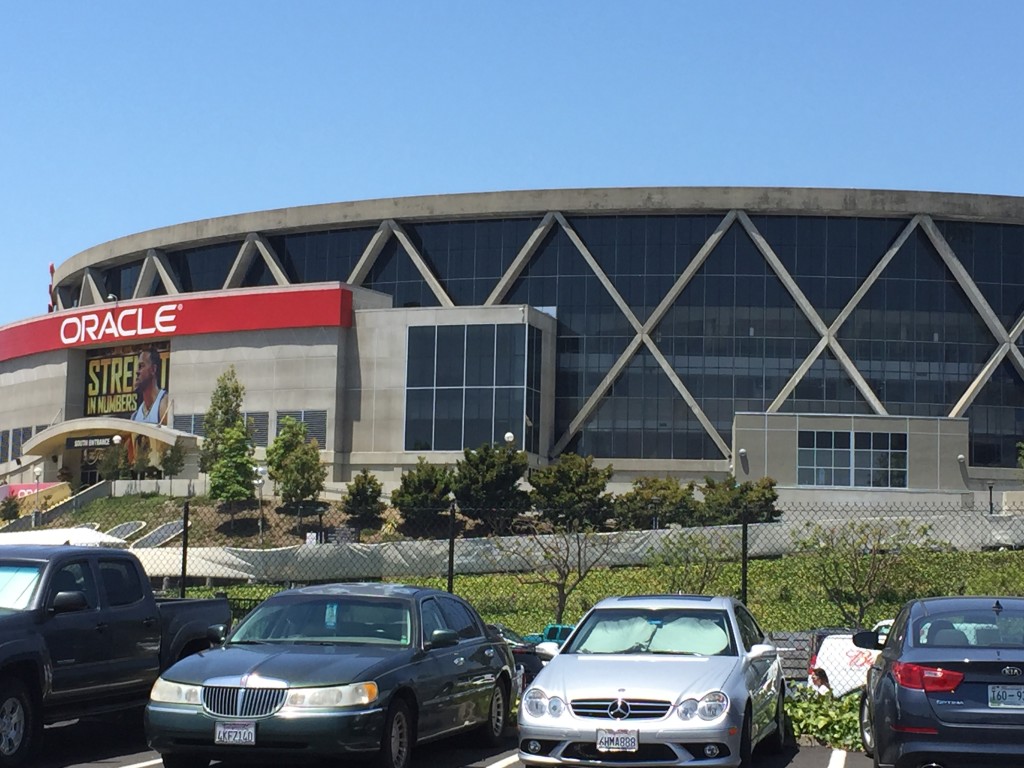 We here at I-Fan have attended a handful of games and events at Oracle over the years, and learned a little bit about its positives (terrific public transportation access, good sight lines) and negatives (unappealing location, cramped corridors).
But what couldn't be denied was that it offered a terrific environment in which to watch basketball. And despite the many, many down seasons the Warriors experienced during their time there, the fans were some of the most fervent in the NBA when they had reason to be, exhibit A being the 2007 playoff run.
Next season, the Warriors move across the bay to San Francisco and their new, more well-appointed home, Chase Center. Though the franchise initially played in San Francisco upon moving to the Bay Area in 1962, it has been playing games full-time in Oakland since 1971. In a tribute to their longtime home base, the Warriors played their final game at Oracle (Thursday's Game 6 of the NBA Finals) wearing their "The Town" jerseys.
Now, though, the legitimate concern of Warriors fans is that the move to Chase Center, along San Francisco Bay and not far from the Giants' Oracle Park, won't bring any of the same atmosphere and good times that Oracle Arena provided. How can it? It's rare for new buildings to immediately offer the complete experience that the old one did. The creature comforts will be better, sure, but the prices are usually higher and the surroundings are unfamiliar, and most importantly, the memories haven't been made yet.
That's really what makes an arena beloved and worth eulogizing so lovingly when the end comes. With so much success over the last five seasons, it's no wonder why letting go of Oracle Arena is proving to be so difficult.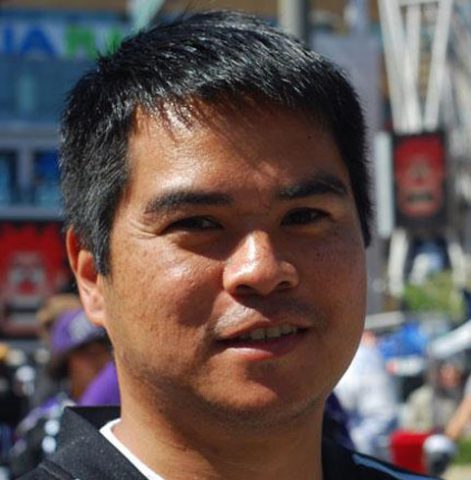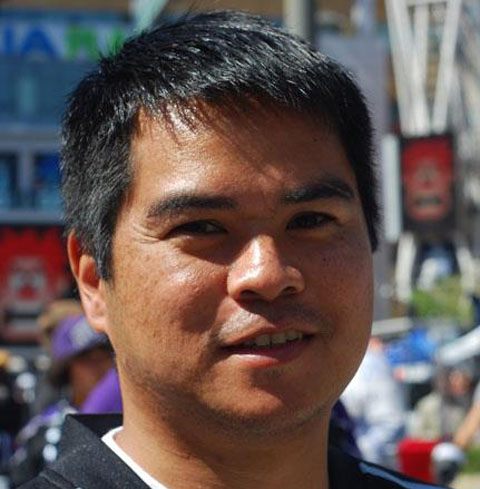 Edward de la Fuente | Itinerant Fan
I live for sports, and I love to travel. My biggest thrill is combining the two. I've been blogging about sports travel for more than a decade, and traveling for sports for twice as long.
About me | FAQ | Buy me a beer 🍺
Affiliate Disclosure
Please note that some of the links above are affiliate links, and at no additional cost to you, we earn a commission if you make a purchase. These recommendations are only for companies that we've used and have proven to enhance our sports travel experiences. To find out more about our affiliate partnerships, please read our Affiliate Disclaimer.