Chase Center
Our guide to Chase Center in San Francisco, home of the Golden State Warriors, includes information on events, tickets, parking, public transportation, nearby hotels and restaurants, seating and more. Read on to find out how to get the most out of your gameday experience.
* * *
The opening of Chase Center in San Francisco for events in the fall of 2019 represented the dawn of a new era for its home team, the Golden State Warriors, in a number of ways.
Start with the obvious — the fact that the Warriors moved back across San Francisco Bay after 47 years in Oakland, playing at the arena that was known until recently as Oracle Arena. It's a return for the franchise, which was known as the San Francisco Warriors from 1962 to '71 (but actually played its home games at the Cow Palace in the neighboring town of Daly City).
In Oakland, the Warriors saw both tremendous lows (a 12-season streak without appearing in the playoffs) and spectacular highs (five straight seasons reaching the NBA Finals, three of which they won). The latter run coincided with the end of the team's stay at Oracle Arena, leading to quite a bit of nostalgia over the old place as Chase Center neared completion and the team's days in Oaktown started to dwindle away.
Chase Center clearly has the technological advances that Oracle Arena didn't, but will the move across the Bay result in an identity change for the Warriors franchise?
The experience of watching an NBA game might differ between the two buildings, but the enthusiasm undoubtedly remains the same — as evidenced in June 2022, when the Warriors locked down their fourth championship in an eight-season span.
Say this, though: Chase Center has already been a boon for a San Francisco community that had lacked a large-scale events center for so many years. Many prime concerts played Chase Center in its first few years, a trend that figures to continue for years to come.
Looking for Chase Center event tickets? Search events on Ticketmaster.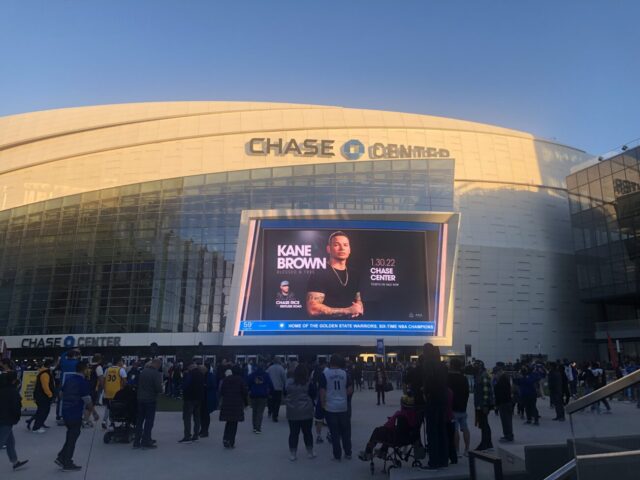 Getting to the arena
Built alongside the Bay, Chase Center is located in an up-and-coming district of San Francisco known as Mission Bay, a little less than a mile south of the Giants' Oracle Park. It isn't exactly a touristy part of town, so if you're unfamiliar with the layout of San Francisco, it's worth studying up on the arena's location.
Depending on where in the region you're coming from, the public transportation options will differ. From Peninsula cities such as Palo Alto, Redwood City and San Mateo, and as far south as San Jose, the CalTrain commuter line heads northward to its terminus at 4th and King streets, one block from Oracle Park. From there, you can walk down 4th or 3rd streets to the arena.
Meanwhile, from the East Bay (Oakland and the rest of Alameda County), many fans will take a BART train into San Francisco, but then the nearest station to Chase Center is still two miles away.
At the Embarcadero and other points around the city, you can catch a Muni train (Muni being San Francisco's rail system) — take the T line toward Sunnydale. The line runs south past Oracle Park to the UCSF/Chase Center stop at the arena's doorstep. Riders holding a valid ticket to a same-day Chase Center event are permitted to ride Muni for free.
If you're staying in San Francisco's Financial District or SOMA (South of Market) and feel up for it, walking might be a desirable option. Simply walk south on the Embarcadero to Oracle Park and then turn left at 3rd Street, cross the Lefty O'Doul Bridge and head straight for Chase Center. The walk will be about two miles but you'll be treated to great views of the water and Bay Bridge.
There's one other way to get to the arena worth checking out: Take the ferry. Warriors game-night service is offered from Jack London Square in Oakland (one adult round-trip fare: $19.20) and the town of Larkspur in Marin County (one adult one-way fare: $14). Both routes drop off at Pier 48½, a half-mile north of the arena.
Parking at Chase Center
It's not typically advisable to drive into "The City" for any large-scale event, what with traffic such an issue and parking at a premium throughout San Francisco. Chase Center does have several parking structures nearby, though, including one on the arena grounds. You can purchase advance parking for Chase Center events via Ticketmaster.
Despite the fact that the UCSF Medical Center campus is across the street, parking in any of the structures there will be severely restricted for Chase Center patrons.
There are currently several large lots north of the arena that serve both Warriors fans and Giants fans going to games at Oracle Park, but considering the rapid pace of development in the area, it's likely that parking capacity around Chase Center will continue to go down in the coming years.
San Francisco hotels near Chase Center
• Hyatt Place San Francisco/Downtown – 1.1 miles away
• Hotel Via – 1.1 miles away
• Courtyard by Marriott San Francisco Downtown – 1.7 miles away
Search for more San Francisco hotels on Booking.com.
Map of the surrounding area
Things to do around the arena
The surrounding Mission Bay neighborhood has been growing in recent years, with an influx of new residential and retail construction, and the opening of Chase Center figures to help keep that growth on a steady pace.
As a result, the nearby blocks are full of independently owned restaurants and bars that cater to the event crowd, and there's plenty of foot traffic on the streets.
One unique nearby place to visit is Parklab Gardens, a small park that offers activities such as miniature golf and food trucks.
The Warriors did their part in the pursuit of pregame entertainment by devoting the extra space on the block where Chase Center sits to an outdoor plaza dubbed Thrive City, which includes not only bars and eateries but office towers, a Chase bank branch (of course) and even a yoga studio. On game nights, you can also typically find one or two food trucks stationed within Thrive City.
If you're looking for more of a sports-fan type atmosphere, there are more of those types of establishments closer to Oracle Park, such as Giants-fan favorites Local Tap and Polo Grounds Pub, both on 3rd Street north of the ballpark.
For more on visiting San Francisco, check out our San Francisco Bay Area sports travel guide.
San Francisco restaurants near Chase Center
• Stem Kitchen and Garden – American, 0.2 miles away
• SF Kebab – Mediterranean, 0.2 miles away
• Mission Rock Resort – seafood, 0.2 miles away
Search for more San Francisco restaurants on Tripadvisor.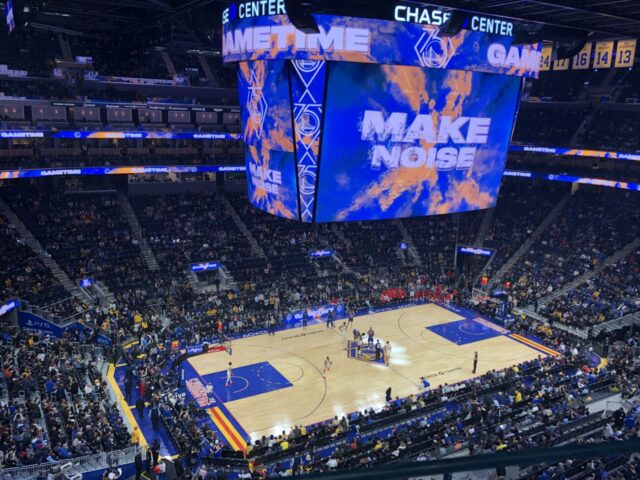 Watching a game at Chase Center
At first glance it's easy to confuse Chase Center with Miami's FTX Arena, as both are shiny, round, large buildings on the waterfront and nestled within dense urban areas. The waterfront location certainly gives off a nice vibe and it's a pretty good setup for what fans will experience when they go inside.
Entering the arena through Thrive City, you're greeted outside with a large TV screen and a wide entrance with numerous turnstiles. Inside you'll find a wide main concourse, a welcome change from the cramped concourses of Oracle Arena, though there are many parts of the arena that are designated for VIPs or club patrons.
Built for basketball and lacking the extra space on the event floor that combo basketball/hockey arenas have, Chase Center offers a more intimate experience for watching the Warriors. Though if you're sitting in the highest rows of the 200 level (aka the upper deck), the HD videoboard spans nearly the full length of the court — it's the largest in the NBA — and is hard to take your eyes off of, even while the action is going on.
Chase Center's seating bowl is somewhat unique in that the upper deck doesn't continue all the way around; the lower bowl at one end extends higher up by about 20 rows, a configuration that also figures into the concert experience.
Over this area, on the 200 level, the Modelo Cantina is similar to club-level offerings at most arenas, with buffet-style service, a full-service bar and some seating areas that overlook the court. Any patron can enter the Cantina but getting food will set you back $55, and that doesn't include drinks.
Note also that if you're a Chase bank customer, you'll have access to some of the perks around the arena, such as an exclusive lounge. Info on how to get them can be found here; unsurprisingly, the access is limited.
Interested in a suite at Chase Center? Buy suite tickets on SuiteHop.
Food and drink at Chase Center
You'll find the food options at Chase Center events to be a little more, shall we say, sophisticated than at Oracle Arena, but that's not necessarily a bad thing. Great lengths were taken to keep the purveyors local and true to Bay Area cuisine.
Thus at Chase Center you'll find intriguing stands like Bakesale Betty, based in Oakland and famous for its fried chicken sandwiches; Big Nate's BBQ, named after Warriors legend Nate Thurmond, who once operated his own barbecue restaurant; Hot Dog Bills, a local hot dog purveyor that is known more for its Burger Dog, and Sam's Chowder House (based in Half Moon Bay and selling clam chowder and lobster rolls).
Bars can be found throughout Chase Center's concourses, so alcoholic drinks are never far away. There are two on the 200 level, on either side of the Modelo Cantina, in an area called The Bridge; this spot also offers limited standing-room viewing areas.
If you're sticking to soda, you can buy refillable cups at any stand for $8.50 (or a souvenir cup for $10), and refill to your heart's content for the rest of the game. Soda stands are available around each of the two main levels.
Original publish date: August 10, 2019
Most recent update: October 12, 2023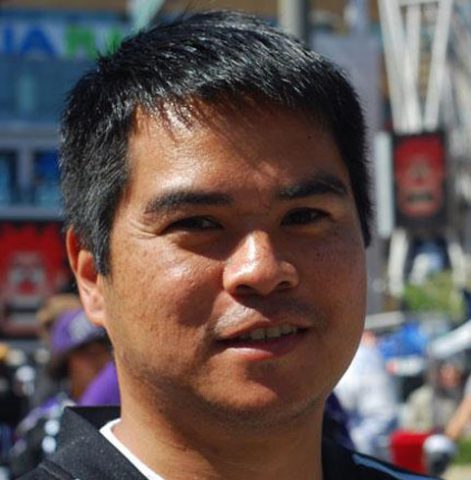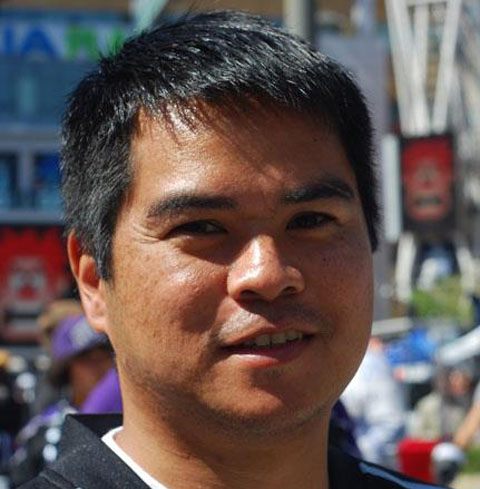 Edward de la Fuente | Itinerant Fan
I live for sports, and I love to travel. My biggest thrill is combining the two. I've been blogging about sports travel for more than a decade, and traveling for sports for twice as long.
About me | FAQ | Buy me a beer 🍺
Affiliate Disclosure
Please note that some of the links above are affiliate links, and at no additional cost to you, we earn a commission if you make a purchase. These recommendations are only for companies that we've used and have proven to enhance our sports travel experiences. To find out more about our affiliate partnerships, please read our Affiliate Disclaimer.
The Particulars
Home Teams
Golden State Warriors
Address
1 Warriors Way
San Francisco, CA 94158
Year Opened
2019
Capacity
18,064
Upcoming Events
All times local
Golden State Warriors vs. Portland Trail Blazers
Wednesday, December 6, 2023
7:00 pm
Get tickets at Ticketmaster »

Matchroom Boxing: Haney vs Prograis
Saturday, December 9, 2023
2:55 pm
Get tickets at Ticketmaster »

Stevie Nicks
Friday, December 15, 2023
7:00 pm
Get tickets at Ticketmaster »

Golden State Warriors vs. Brooklyn Nets
Saturday, December 16, 2023
5:30 pm
Get tickets at Ticketmaster »

Golden State Warriors vs. Boston Celtics
Tuesday, December 19, 2023
7:00 pm
Get tickets at Ticketmaster »