Oracle Park
Our guide to Oracle Park in San Francisco includes information on events, tickets, parking, public transportation, nearby hotels and restaurants, seating chart and more. Read on to find out how to get the most out of your gameday experience.
* * *
The San Francisco Giants' bayside ballpark, now known as Oracle Park, has long been considered one of the gems of MLB stadiums, and one visit makes it easy to see why.
Heck, one glimpse of it on TV makes it easy to see why, with the views of San Francisco Bay and the Bay Bridge helping form one of the sport's most picturesque settings.
Of course, you can't get the full effect without actually attending a game there. When you do, you'll see how the surrounding neighborhood, the nearby water, the prevalence of technology that has become synonymous with the Bay Area and the array of concessions offerings combine to make a visit to Oracle Park one of the most unique ballpark experiences out there.
And this was the case before the Giants' glorious run of the early 2010s, when they won three World Series titles in a five-year span — their first championships since the franchise moved west from New York in 1958 — and made the ballpark one of the most popular places by the Bay.
These days, Oracle Park — formerly known as AT&T Park, SBC Park and Pacific Bell Park — remains as much of a gem as ever despite all the name changes. And little fixes over the years have helped enhance the experience for fans.
By the way, we're on record as saying this place is our favorite ballpark in all of MLB. Read on to find out how to get the most of a visit to Oracle Park, whether you're checking out a Giants game or other events.
For more on visiting San Francisco, check out our San Francisco Bay Area city guide.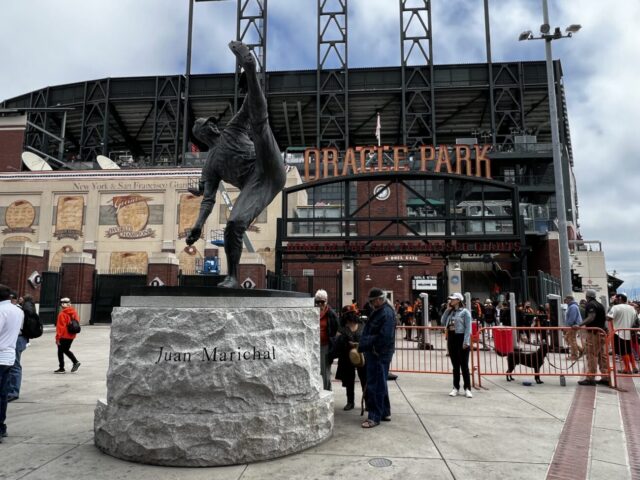 Getting to the ballpark
Not exactly the most desirable district to visit before the ballpark was built in 2000, the South Beach/China Basin neighborhood, and the South of Market (SOMA) district of San Francisco in general, has blossomed into one of the most vibrant — and expensive — pieces of land in the world, full of million-dollar lofts and office buildings that house billion-dollar tech giants.
Public transportation is certainly a more stress-free way of getting to the ballpark, but for the first-time visitor to the Bay Area, it helps to know a bit about the various transport options beforehand.
The system most outsiders know about, BART, runs through the heart of San Francisco, but its closest stations to Oracle Park are along Market Street, more than a mile away. The walk from there is pleasant, especially if you choose to do so along the Embarcadero, but definitely long.
The local light rail service, Muni, is less well-known but far more efficient in getting to the game — the King & Second stop, which serves three different Muni lines, is right across the street from the park. Fans who use BART to reach San Francisco from other parts of the Bay Area can get off at the Embarcadero stop and transfer to the N or T lines of Muni to reach Oracle Park.
Caltrain, the commuter rail service that connects San Francisco with San Mateo and Santa Clara counties to the stop, has its northern terminus station at King and Fourth streets, one block from the ballpark.
See the link for a full range of options for getting to and from the game, including bicycles and rideshares.
Parking at Oracle Park
Like most dense neighborhoods, especially those in California, parking can be a challenge and, at the very least, a surprisingly expensive endeavor.
The largest collection of parking spaces for baseball fans can be found just to the south, on the other side of McCovey Cove; as of the 2019 season, rates began at $40 per car. Follow the link for Oracle Park parking information.
San Francisco hotels near Oracle Park
• Hotel Via – 0.1 miles away
• Hyatt Place San Francisco/Downtown – 0.2 miles away
• Courtyard by Marriott San Francisco Downtown – 0.7 miles away
Search for more San Francisco hotels on Booking.com.
Map of the surrounding area
Things to do around the ballpark
Starting not long after the park's opening, the surrounding neighborhood has built up to where all sorts of options await the early-arriving (as well as late-staying) fan. And part of the fun of going to events at Oracle Park is to see how vibrant the area becomes.
Starting at the intersection of King and Third streets, where Willie Mays Plaza is, you could walk three or four blocks in any direction and find a wide selection of places to spend your time and money before or after the game.
Third Street has the largest concentration of establishments catering to the sports fan, with a number of brew pubs and even a Lucky Strike bowling alley in the area. Downtown San Francisco, along Market Street and near the Embarcadero, also offer plenty of options — you'll just have to find transportation to the park afterward.
Attached to Oracle Park at Willie Mays Plaza is the Public House, a brewpub that allows fans to enjoy some food and drink and then enter directly into the venue for your event from there.
Thanks to the 2019 addition of Chase Center, the home of the Golden State Warriors, about a mile south, the Mission Bay district in between the two venues has become a more lively area, with high-rise residences and retail continuing to come in. The price for longtime Giants fans is that less and less parking is available thanks to the influx of development near Oracle Park.
San Francisco restaurants near Oracle Park
• Public House – pub, 0.0 miles away
• Amici's East Coast Pizzeria – pizza, 0.1 miles away
• Polo Grounds – pub, 0.1 miles away
Search for more San Francisco restaurants on Tripadvisor.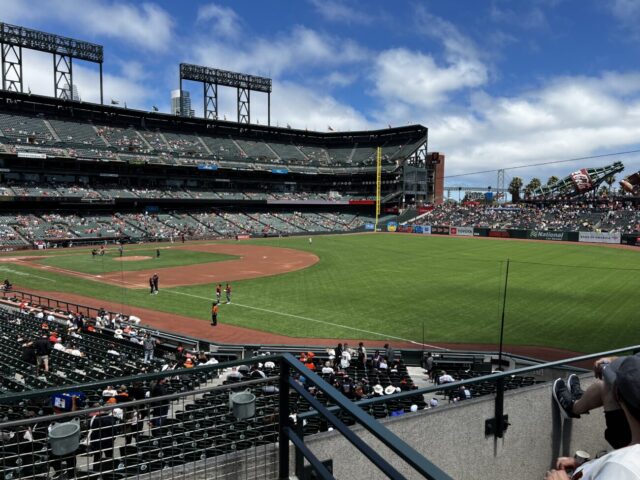 Watching a game at Oracle Park
If you've been to many other MLB parks, one look at the seating chart will show that Oracle Park occupies a significantly smaller footprint than most of them — just the price of the designers shoehorning it into such a prime plot of land.
As a result, though, you'll find the concourses are fairly narrow, leading to some big traffic jams. Put it this way: If you've just bought food at a stand on the third-base side, your seats are on the first-base side and the first pitch is about to be thrown, just give it up, relax and shoot for the second inning.
And they're a little tight about letting people walk through the left-field region — the area with the giant Coke bottle and mitt — and with good reason. There's hardly any space out there. In other words, it's a good idea to study the seating chart before your Oracle Park visit.
If you've scored prime Field Club seats (Sections 107-124), the entrances to those sections are via the same level as the clubhouses. Stand in the right place at the right time, ie. within half an hour of first pitch or right at game's end, and you'll be able to catch a glimpse of players and coaches heading between the clubhouses and dugouts, and vice versa.
That beautiful bayside location does have a couple disadvantages. Bring a jacket for night games, even if it's the height of summer — as San Franciscans well know, it can get cold and blustery in the late innings. You'll notice die-hard fans bringing in jackets and/or thick blankets, and they're definitely needed if you're sitting high up or in the outfield (another good reason to pay attention to the Oracle Park seating chart).
Also, the park is known to attract seagulls ready to swoop in for whatever delicacies fans have left behind once the stands empty.
If you're visiting for the first time, do take some time to wander around, stop and enjoy the scenery. If you're on the left-field side, take in that view of the Bay Bridge from just outside the park. Wander over to right field and look at all the kayakers in McCovey Cove.
And venture into center field, where behind the batter's eye is a somewhat hidden section that includes more concession stands, a kid's play area and a semi-private bar called Triples Alley. The section, called the Bullpen Boardwalk, is accessible via staircase from the outfield concourse.
Food and drink at Oracle Park
Oracle Park is one of our favorite parks in MLB for food, and let us count the ways: Garlic fries (yes, they're worth the bad breath). Caribbean-style jerk chicken (from a stand named after Giants great Orlando Cepeda). Clam chowder served in a sourdough bread bowl (if you're a visitor to San Francisco on a cold evening, this is the thing to have). Crab and lobster rolls. And these are just the things we've actually tried.
More adventurous offerings have come on the menu in recent years, with poke, Thai iced tea and Filipino lumpia all available on the main concourse.
Now, none of this comes cheap. It wouldn't come cheap wherever you were in San Francisco, but during Oracle Park events it really isn't cheap. Some of these choices would run you in the $15-20 range. But again, if you're a visitor and you're looking to experience the park, then go ahead and splurge.
Oracle Park's craft beer selection brings in beers from breweries around the region, with Russian River Brewing, Altamont and Almanac just some of the options available. Perhaps the most well-known San Francisco beer, Anchor Steam, is well-presented thanks to a branded bar behind the batter's eye.
Original publish date: February 4, 2016
Most recent update: March 19, 2023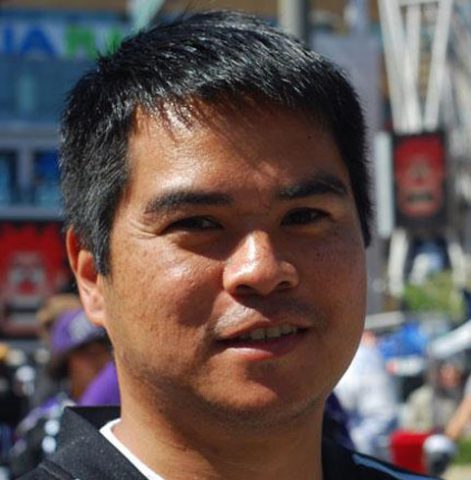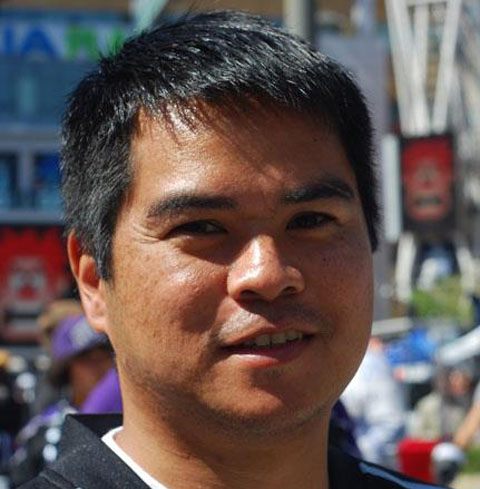 Edward de la Fuente | Itinerant Fan
I live for sports, and I love to travel. My biggest thrill is combining the two. I've been blogging about sports travel for more than a decade, and traveling for sports for twice as long.
About me | FAQ | Buy me a beer 🍺
Affiliate Disclosure
Please note that some of the links above are affiliate links, and at no additional cost to you, we earn a commission if you make a purchase. These recommendations are only for companies that we've used and have proven to enhance our sports travel experiences. To find out more about our affiliate partnerships, please read our Affiliate Disclaimer.
The Particulars
Home Teams
San Francisco Giants
Address
24 Willie Mays Plaza
San Francisco, CA 94107
Year Opened
2000
Capacity
41,915
Upcoming Events
All times local
San Francisco Giants vs. San Diego Padres
Monday, September 25, 2023
6:45 pm
Get tickets at Ticketmaster »

San Francisco Giants vs. San Diego Padres
Tuesday, September 26, 2023
6:45 pm
Get tickets at Ticketmaster »

San Francisco Giants vs. San Diego Padres
Wednesday, September 27, 2023
6:45 pm
Get tickets at Ticketmaster »

San Francisco Giants vs. Los Angeles Dodgers
Friday, September 29, 2023
7:15 pm
Get tickets at Ticketmaster »

San Francisco Giants vs. Los Angeles Dodgers
Saturday, September 30, 2023
6:05 pm
Get tickets at Ticketmaster »