There's no denying that a big part of the ballpark experience for many Major League Baseball fans is the opportunity to eat great ballpark food. Especially these days, since stadium offerings have swelled way past the hot dogs-and-peanuts range and delved into the realms of the gourmet and the adventurous. 
For ballpark travelers, sampling the food at an MLB venue is more than just satisfying hunger while seeing an unfamiliar stadium; it's about getting a taste of what the locals consider normal, and trying something you wouldn't normally get the chance to try at home. And for many of us, how well a team/stadium does this factors into how highly we think of the experience at that particular ballpark.
Getting around the country and going from ballpark to ballpark to sample enough food to properly compare the offerings requires, of course, a significant amount of time and expense. But what if you could try the best each stadium had to offer in one place, on one night, for one flat fee? If you fancy yourself as a ballpark gastronome to any degree, you'd have to go for it, right?
And so that's where I was on a recent Monday, when I was idly scrolling Twitter and came across a tweet from the official MLB account touting the MLB FoodFest. "Sounds interesting," I thought to myself, so I tapped on the associated link to find out more. 
As it turned out, each detail regarding the event was more appealing than the last.
Where is the event? It's in downtown Los Angeles, only a couple miles from where I work!
How much are tickets? They're selling them at a 40 percent discount!
When is it? Oh, it's this coming Friday!
Am I doing anything this Friday? No, I was planning to stay in 'cause I'm a homebody! 
Ticket purchased and plans made, I prepared my mind and stomach to gorge on as much ballpark food as I could get my hands on.
The way the MLB FoodFest works is this: Each of the 30 teams selected one dish sold at their respective ballparks to be made available at this event. The choices ranged from somewhat obvious (the Philadelphia Phillies' offering, for example, was a Philly cheesesteak) to super-adventurous (the Seattle Mariners' dish was toasted grasshoppers — and yes, those are available at T-Mobile Park), but the idea was that the selected dish would be representative of what you could get if you attended one of their home games.
There were also a few bonus stands for international dishes such as Japanese curry, beer stands and a booth that served ice cream (served, of course, in a small plastic batting helmet).
The standard admission gave each attendee the chance to sample eight of the available dishes. However, I went for the VIP ticket, which allowed you to try every dish if you so desired — 33 in all. My logic was that I didn't want to be denied the chance to try something I really wanted if it turned out to be the ninth thing on my list.
I didn't really go in thinking I'd have the room in my belly to try all 33 — even if they were only partial versions of the full dish you'd get at the ballpark — but I wound up setting goals that I had no chance of reaching.
In the end, I had at least a bite of 14 dishes at MLB FoodFest. The following eight stood out to me — meaning, the next time I go to the respective ballparks, I'd be glad to pay full price to try these again. For fun's sake, let's count them down:
Team/Ballpark: Houston Astros, Minute Maid Park
The idea: Instead of the normal cornbread covering of a corndog, the wiener would be coated in a crust made of Fritos corn chips, then covered in chili and cheese and put in a bun.
The taste: Not much different than a typical chili cheese dog, to be honest. Not that it wasn't tasty, but if the word "Frito" wasn't in the name of the dish, it would be hard to tell that Fritos were involved. Really, the chili was the star of this particular show.
Team/Ballpark: Baltimore Orioles, Oriole Park at Camden Yards
The idea: If you've never been to Baltimore, crab is a big part of the local cuisine. So, of course, their take on loaded fries is to top them with crab dip and sprinkle it with Old Bay, a spice blend that goes on just about every crab-related dish you'd find in Maryland.
The taste: Pretty good as Maryland crab goes, though I felt that the dish I received (some dishes at the FoodFest, including this one, were assembled to order) went a little light on the crab dip. I'll save my judgment on it until I actually have it at Camden Yards, where I assume they wouldn't skimp nearly as much.
Team/Ballpark: Arizona Diamondbacks, Chase Field
The idea: This tooth-numbing calorie bomb consists of a churro in a bun (actually a donut cut in half), topped with a scoop of vanilla ice cream, whipped cream and chocolate sauce. 
The taste: There weren't many sweet dishes available at the MLB FoodFest, but if you tried this one you wouldn't much be in the mood for anything else sweet afterward anyway. I found it delicious initially but reached sugar overload about halfway through. And though I absolutely adore donuts, I found it to be overkill in this dish — a churro with ice cream is plenty decadent enough for me.
Team/Ballpark: San Francisco Giants, Oracle Park
The idea: This is the signature dish at Orlando's BBQ, a Caribbean food stand at Oracle Park named for Giants great Orlando Cepeda. It's a rice-and-beans dish served with jerk chicken (at the ballpark, carnitas pork is also available) and topped with salsa.
The taste: This is the only dish I tried at MLB FoodFest that I had previously sampled at its respective ballpark — only because it had been years since I ate it and wanted to know if it was as good as I remembered it. Short answer: yes, though strangely enough, I found myself wishing they had served it in an actual bowl instead of a paper tray with parchment underneath it. At any rate, I cleaned the tray.
Team/Ballpark: Milwaukee Brewers, Miller Park
The idea: Think of it as the Wisconsin version of poutine — fries (more precisely, potato wedges) and cheese curds, only the curds are fried, cheese sauce replaces the gravy and bacon bits and chives are added for good measure.
The taste: Poutine isn't really the apt comparison here. It's really more cheese fries on steroids. The fried cheese curds, in my opinion, are what elevate this dish. I'm sure fried cheese curds can elevate a lot of things but this seems like the most appropriate place for it. This is definitely a snapshot of Wisconsin cuisine worth trying.
Team/Ballpark: Pittsburgh Pirates, PNC Park
The idea: In a town famous for stuffing its sandwiches, the Pirates incorporate another favorite local dish, the pierogie, into a hoagie that includes pulled pork and fried onion strings.
The taste: I suspect you have to like pierogies (basically a European dumpling) to get into this dish, but fortunately I like pierogies. These were filled with potatoes and it actually lent an interesting texture to your normal hoagie sandwich. And pulled pork and pierogies actually go together pretty well, I found.
Team/Ballpark: Cincinnati Reds, Great American Ball Park
The idea: The schnitzel, a fried pork cutlet, is placed into a sandwich and topped with a spicy cole slaw.
The taste: I was initially disappointed that the Reds' offering at MLB FoodFest didn't involve Skyline Chili, but turns out this was better. Really, it's hard to go wrong with fried pork between pieces of bread, and yet they managed to elevate this dish by adding an element of spice, and the cole slaw provides just the right amount of contrast. Possibly the most "foodie" dish I tried at this event.
Team/Ballpark: Los Angeles Angels, Angel Stadium of Anaheim
The idea: At its basic level, they're simply chicken wings flavored with something other than buffalo sauce. And among "alternative" wing flavorings, Asian-inspired ones aren't exactly revolutionary.
The taste: Really, what puts this in the category of great ballpark food comes down to the execution. Not only were these wings cooked just right — not an easy thing to pull off at what was essentially a catered event — but the coating put it over the top. Tasty, spicy without being overwhelmingly so, and garnished well. Those aren't things you tend to associate with ballpark food.
Honorable mention
Here are a couple other dishes that I think could easily belong in the "great ballpark food" category:
BBQ Burger (Kansas City Royals, Kauffman Stadium): The simple name of this dish seemed to indicate it was nothing special, but I tried it at the recommendation of another attendee. It's a burger topped with pulled pork, a fried onion ring and barbecue sauce — overwhelming as burger toppings are concerned, in my opinion, but pretty tasty nonetheless.
Rocky Mountain Oysters (Colorado Rockies, Coors Field): "Do you know what these are?" the guy manning the booth asked me as he prepared a tray. I knew, yes, but if it was important enough that people know what they were getting into, maybe put something more clear than "cowboy caviar" in the ingredient list shown at the booth, no? Anyway, if you really want to know what they are, click here — I won't spoil the surprise — but for what it's worth I found it to be somewhat strange texture-wise, like processed beef nuggets with cartilage accidentally left in.
Dishes I declined to try for one reason or another
Half-Smoke All The Way (Washington Nationals, Nationals Park): The prized main offering of the famous D.C. eatery Ben's Chili Bowl is absolutely worth trying, don't get me wrong. But I've tried it already in its native setting and wanted to save my appetite for (mostly) new items.
Chicken & Bubble Waffle (Miami Marlins, Marlins Park): I usually get excited about anything involving chicken and waffles, but when I saw what this was comprised of — basically, chicken tenders and waffle "bubbles" — I took a hard pass, knowing there was about a 0.0001 percent chance that it would be as good as my very lofty expectations.
Mahi Mahi Taco (San Diego Padres, Petco Park): See Chicken & Bubble Waffle, Marlins Park. Fish tacos are fantastic in general, but the dish they put forth at this event simply didn't look appealing enough considering my expectations.
Toasted Grasshoppers (Seattle Mariners, T-Mobile Park): I tried very hard to summon up the courage to try these. Even asked a couple folks who were eating them what they thought. But in the end, I chickened out. I guess I'm not as much of a ballpark gastronome as I thought I was.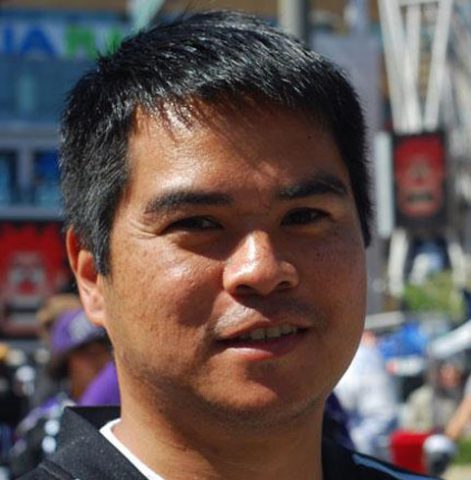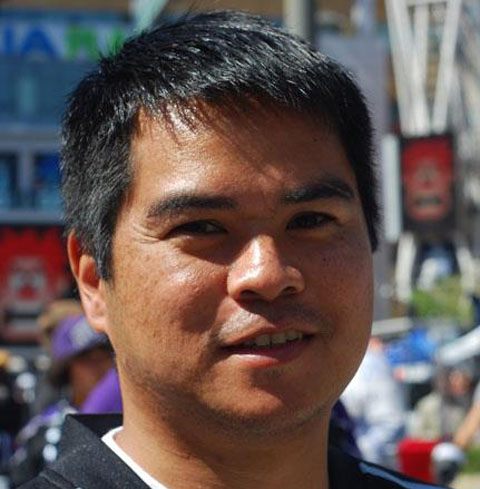 Edward de la Fuente | Itinerant Fan
I live for sports, and I love to travel. My biggest thrill is combining the two. I've been blogging about sports travel for more than a decade, and traveling for sports for twice as long.
About me | FAQ | Buy me a beer 🍺
Affiliate Disclosure
Please note that some of the links above are affiliate links, and at no additional cost to you, we earn a commission if you make a purchase. These recommendations are only for companies that we've used and have proven to enhance our sports travel experiences. To find out more about our affiliate partnerships, please read our Affiliate Disclaimer.