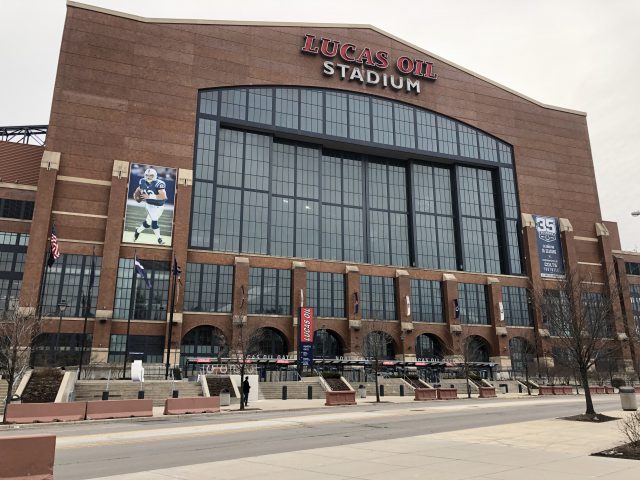 Is your school going to the College Football Playoff? If you're a fan of a select group of four teams — Alabama, Michigan, Georgia and Cincinnati — then you're rejoicing. And maybe you're also thinking: How can I travel to cheer on my team at the College Football Playoff in person?
That's where we come in. We've gathered a handy collection of resources to help you navigate the road that hopefully will lead to your team hoisting the trophy.
Read on for information pertaining to traveling to College Football Playoff games, from arriving into the host cities to getting to the game itself — and everything there is to do in between.
College Football Playoff travel particulars
The two semifinal games will take place on Friday, Dec. 31 (click on the bowl names to shop for tickets via Ticketmaster):
• No. 4 Cincinnati vs. No. 1 Alabama in the Goodyear Cotton Bowl Classic at AT&T Stadium in Arlington, Texas, 3:30 p.m. ET.
• No. 3 Georgia vs. No. 2 Michigan in the Capital One Orange Bowl at Hard Rock Stadium in Miami Gardens, Fla., 7:30 p.m. ET.
The national championship game will take place on Monday, Jan. 10 at Lucas Oil Stadium in Indianapolis.
For detailed city information for the semifinal and final sites, check out our sports travel guides to Dallas/Fort Worth, Miami and Indianapolis.
Getting to the CFP host cities
Arlington
Dallas/Fort Worth International Airport (DFW), also an American Airlines hub, is located about 20 miles northwest of downtown Dallas and about 14 miles north of Arlington. The Metroplex also has an alternative airport in Dallas Love Field (DAL), which is only seven miles from downtown Dallas but more than 20 miles away from Arlington.
Miami
Miami International Airport (MIA) is an American Airlines hub and is located about seven miles west of downtown Miami. An alternative for fliers is Fort Lauderdale-Hollywood International Airport (FLL), served by most major carriers. Central Fort Lauderdale is closer to Hard Rock Stadium than downtown Miami; for more info, see the Miami section of "The layout" below.
Indianapolis
Indianapolis International Airport (IND) is about 12 miles west of downtown, where Lucas Oil Stadium is located. Each of the prominent U.S. carriers (American, Delta, United, Southwest) as well as budget options such as Spirit and Allegiant, operate service out of IND.
The layout of CFP sites
Arlington
The city of Arlington is between Dallas and Fort Worth along Interstate 30; exit at either Collins Street or Ballpark Way to reach AT&T Stadium. While Arlington itself is a tourist destination and thus has its fair share of lodging options, fans with cars at their disposal might find staying closer to downtown Dallas or in Fort Worth a more appealing option in terms of having more to do near their hotels.
Search for Arlington hotels on Booking.com.
Miami
Hard Rock Stadium is not in Miami proper but in a suburb called Miami Gardens, some 15 miles north of central Miami. It is accessible via the NW 199th Street exit off the Florida's Turnpike. Fort Lauderdale is located about 15 miles northeast of the stadium and can serve as an alternative location for fans looking for lodging options.
Search for Miami hotels on Booking.com.
Indianapolis
Lucas Oil Stadium is on the edge of downtown Indy, a block away from the city's main train station. Numerous hotel options are nearby, some as close as across the street but most within walking distance. However, those looking to attend the national championship game on a budget might find better deals near the airport, where the biggest cluster of hotels outside downtown can be found.
Search for Indianapolis hotels on Booking.com.
Transportation at the CFP host sites
Arlington
There are no public transit options leading to Arlington or AT&T Stadium. Dallas has a light-rail system known as DART Rail; the system is good for traveling between DFW and central Dallas, as well as reaching outer sections of Dallas and nearby suburbs, but it does not extend to Arlington.
Miami
No mass transit runs to Hard Rock Stadium; for driving directions, click here.
Indianapolis
The city doesn't have a mass transit network other than buses; you'll need to rely on your own car or rideshare to get downtown.
Parking at the CFP stadiums
Arlington
Parking can be purchased in advance for the lots surrounding AT&T Stadium through SeatGeek; the cost is $50. Spaces will be available in the lots that serve the nearby Globe Life Field, home of the Texas Rangers, as well as the Texas Live! entertainment complex. Click here for more info.
Miami
Hard Rock Stadium is surrounded by an expansive parking lot, but advance permits for the closer "inner lot" are sold out for the Orange Bowl. Several satellite parking options are available, though. For more information, click here.
Indianapolis
The Lucas Oil Stadium parking lots are sold out for the CFP national championship game. There are a number of private parking options around downtown Indianapolis as well as south of the stadium, near Interstate 70. You can purchase parking in advance via SpotHero.
Things to do in CFP host cities
Fans traveling to any of the College Football Playoff cities will find that there are plenty of activities surrounding the games. Here's a guide to each of the sites.
Arlington
Six Flags Over Texas, the amusement park located about a mile away from AT&T Stadium in Arlington, is hosting a "Fan Day" for fans of the two Cotton Bowl teams on Wednesday, Dec. 29. Purchase admission at a discount here using the promo code "COTTONBOWL."
On game day, there will be two fan fests, in the plazas at each end of AT&T Stadium. For more information, click here.
Other sporting events:
• The ServPro First Responder Bowl will take place on Tuesday, Dec. 28 at Gerald J. Ford Stadium on the SMU campus. This year's game pits Air Force against Louisville.
• The NHL's Dallas Stars, who play at American Airlines Center near downtown Dallas, have a home game on Monday, Dec. 27, vs. Nashville. (They are also home on Dec. 31 against Colorado, in a game that starts at 7:30 p.m., so it's feasible to go from the Cotton Bowl to see a Stars game.)
• The NBA's Dallas Mavericks are on the road throughout Cotton Bowl week. They return home Monday, Jan. 3, to face Denver at American Airlines Center.
Miami
The Orange Bowl Fan Fest will take place in the Hard Rock Stadium parking lot prior to kickoff and is free to all fans with game tickets. For more information, click here.
Other sporting events:
• The NBA's Miami Heat will be home on Sunday, Dec. 26 against Orlando, and Tuesday, Dec. 28 against Washington. The Heat play their games at FTX Arena in downtown Miami.
• The Florida Panthers of the NHL will host two games on Orange Bowl week: Wednesday, Dec. 29 vs. the New York Rangers and Thursday, Dec. 30 vs. Tampa Bay. Both games are at FLA Live Arena in Sunrise, about 10 miles north of Hard Rock Stadium.
• The University of Miami men's basketball team hosts NC State on Dec. 29 at their on-campus arena, the Watsco Center.
Indianapolis
Events surrounding the CFP championship game will all take place downtown, in what is being called the "Championship Campus." You can see a map here.
The CFP championship Media Day is free and open to the public, and will be held at the Indiana Convention Center on Saturday, Jan. 8, beginning at 9 a.m. local time. The Orange Bowl champion will be first up at 9 a.m., followed by the Cotton Bowl winner at 10:30 a.m.
Playoff Fan Central, a three-day fan fest leading up to the championship game, begins Saturday, Jan. 8, also at the Indiana Convention Center.
On gameday, the Championship Tailgate will be held at Monument Circle in downtown Indianapolis and is free to all fans holding game tickets. For a complete list of activities surrounding the CFP championship game, click here.
Other sporting events:
• The NBA's Indiana Pacers will be home on Saturday, Jan. 8, against Utah at Bankers Life Fieldhouse.
• The Butler Bulldogs men's basketball team hosts Xavier in a Big East matchup on Friday, Jan. 7. Their historic gym, Hinkle Fieldhouse, received plenty of attention last March when it was used as one of the sites for NCAA Tournament games.
• The Indianapolis Colts, the main tenant of Lucas Oil Stadium, will understandably be on the road for the final week of the NFL regular season on Jan. 9 while their home is being prepared for the CFP championship game.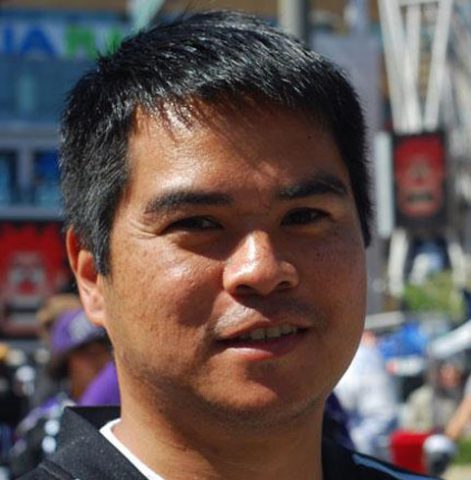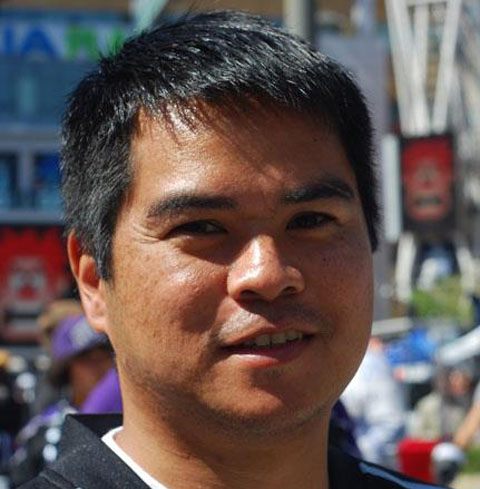 Edward de la Fuente | Itinerant Fan
I live for sports, and I love to travel. My biggest thrill is combining the two. I've been blogging about sports travel for more than a decade, and traveling for sports for twice as long.
About me | FAQ | Buy me a beer 🍺
Affiliate Disclosure
Please note that some of the links above are affiliate links, and at no additional cost to you, we earn a commission if you make a purchase. These recommendations are only for companies that we've used and have proven to enhance our sports travel experiences. To find out more about our affiliate partnerships, please read our Affiliate Disclaimer.