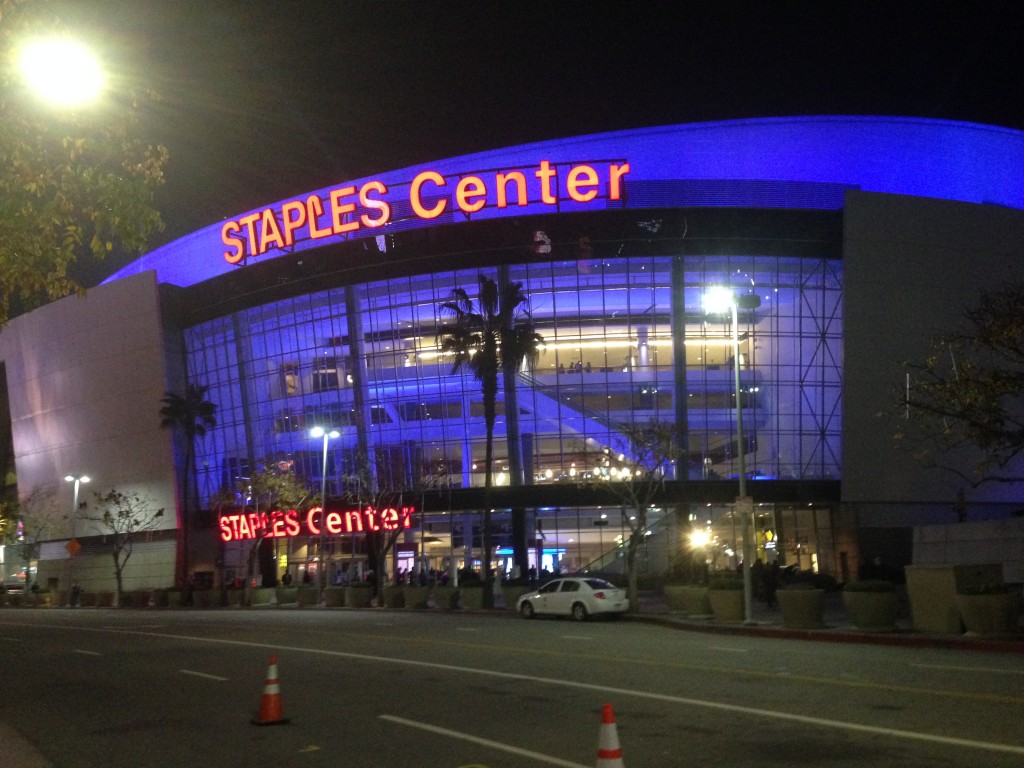 Last week's news of the impending name change to Staples Center hit sports fans hard, and especially fans in Los Angeles.
Come Christmas Day, the home of the Los Angeles Lakers, Kings, Clippers and Sparks will be known as Crypto.com Arena. Unsurprisingly, the reaction to the change is overwhelmingly negative, and not just because of the clumsiness of the new name.
For Lakers fans, and for most casual sports fans, Staples Center will forever be known as the "House that Kobe Bryant Built," and why not? The Lakers did win five championships during Bryant's time, all while playing at Staples.
For me, a die-hard Kings fan, the downtown L.A. arena will always be the site of two scintillating runs to the Stanley Cup, in 2012 and 2014.
So clearly, a generation of fans has gotten used to the name Staples Center, and is having a difficult time letting it go.
That's totally understandable. I've always maintained that no matter what a stadium offers in terms of comfort, accessibility, features, and so on, what truly endears it to fans is the memories made by the home team within its walls.
Take a place like Joe Louis Arena, the former home of the Detroit Red Wings. It was, to put it mildly, not a nice building. But the Red Wings won four Cups while playing there, and at the end of the arena's life I noticed fans getting nostalgic over it — as well as apprehension over what the new place would be like.
Indeed, Little Caesars Arena is, by any measure, one of the nicest venues in the NHL. But its opening coincided with a downturn by the Red Wings franchise, so the lack of positive memories is helping to cloud fans' first impressions of the new building.
In L.A., of course, they aren't changing buildings, so it's not an apples-to-apples comparison. But the chatter of the last week has often felt like Staples Center is being razed, not simply changing names.
View this post on Instagram
What people forget, of course, is that Staples Center is itself a corporate name, so unless you really enjoy shopping for office supplies, it's not really a name worth loving. Nor is the common nickname for it, "the Stapler."
But, at least it's not clunky. "Staples" could easily have been someone's last name, or the name of a location. The arena's name rolls off the tongue easily, which is more than you can say for anything that has ".com" in it.
And, perhaps most importantly, fans thought they'd never have to worry about a name change.
When the arena opened, it was done so under what was considered a "lifetime" naming rights deal. For more than 20 years, that held true while all the memories were made within Staples Center's walls.
But lifetimes in the corporate world — and, by extension, the corporate naming world — are short. Staples hasn't exactly been a healthy business in recent years, which led me to ponder the question: If Staples the store went under, what would happen to the name Staples Center?
Turns out, the gears have been turning on that front in some time. In 2019, AEG, the entertainment behemoth that manages Staples Center, quietly bought back the naming rights, and had been on the hunt for a new naming rights partner before finding a willing one in Crypto.com.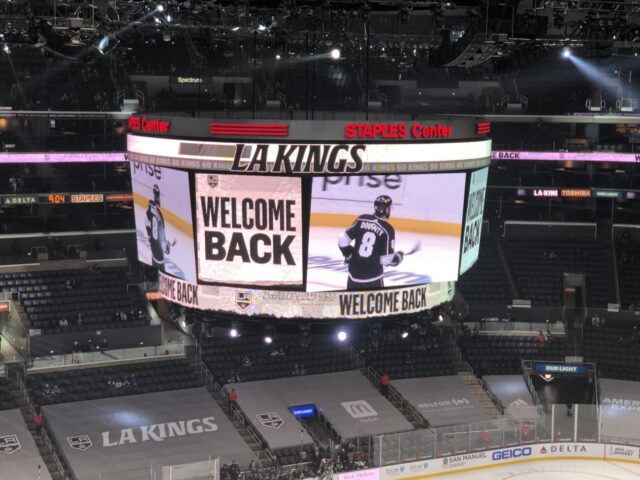 The name change to Crypto.com Arena should bring some net positives for fans. The new naming rights deal is one of the richest in history, and some of that cash should go toward some much-needed improvements around the building.
For example, the arena has been surprisingly behind in installing wraparound ribbon boards throughout the seating bowl, instead relying on a mix of static ad displays and outdated score and time displays.
The eight-sided center-hung videoboard, state-of-the-art at the time of installation in 2010, has been surpassed by larger and more high-resolution displays at other arenas around the country, so it wouldn't be a shock to see it get replaced in the near future.
In truth, Staples Center is behind the times in terms of fan amenities, and Los Angeles sports fans are getting a glimpse of what they're missing with the opening of the state-of-the-art SoFi Stadium down the road in Inglewood.
Meanwhile, one of its current tenants, the Clippers, is less than three years away from moving out of Staples/Crypto.com and into its own technologically advanced venue, which will be located across the street from SoFi Stadium.
So it's pretty clear that from a business standpoint, the new name is a no-brainer that, at minimum, will help it keep up with the joneses.
But it won't diminish all the memories we fans have from those days at Staples Center. From NBA titles to Stanley Cups to All-Star Games, "the Stapler" had a good run.
And once we see a few more memorable moments, who knows? Maybe 20 years from now, if another name change is afoot, we'll all be lamenting the loss of Crypto.com Arena and all the great things that happened at "the Crypt."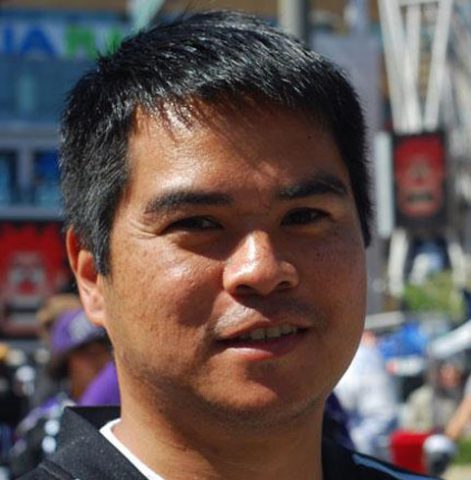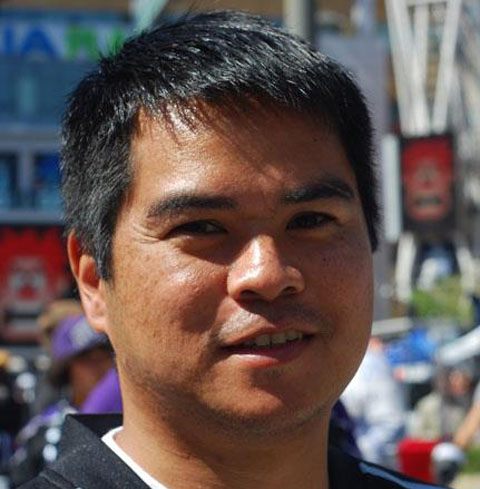 Edward de la Fuente | Itinerant Fan
I live for sports, and I love to travel. My biggest thrill is combining the two. I've been blogging about sports travel for more than a decade, and traveling for sports for twice as long.
About me | FAQ | Buy me a beer 🍺
Affiliate Disclosure
Please note that some of the links above are affiliate links, and at no additional cost to you, we earn a commission if you make a purchase. These recommendations are only for companies that we've used and have proven to enhance our sports travel experiences. To find out more about our affiliate partnerships, please read our Affiliate Disclaimer.