Months ago, sports fans had to settle for alternatives to NBA, NHL, and MLB games through game replays and virtual games. Fortunately the NBA has returned, contesting the end of its regular season and the playoffs in a bubble environment at the Walt Disney World complex outside Orlando, and gave hoops enthusiasts big-time basketball once again.
Of course, fans aren't allowed to watch the games in person just yet, as only players, coaches, and select team personnel and NBA officials are allowed in the venue. The league, though, is doing its best to bring a sense of normality to everyone of the games, and a big part of this is to have fans watching virtually via a virtual stand.
This virtual stand is comprised of 17-foot LED screens placed around every court in Orlando, where the faces of 300 fans watching at home are projected — making them part of the live action as virtual fans.
Even celebrities have joined in, with some making memorable virtual appearances in games.
You, too, can join in on all the fun. Here are the details on how you can do so.
Top photo credit: Greg Goebel via Wikipedia, under a Creative Commons license
How to be a virtual fan
To be part of the virtual stand in the NBA bubble, you'll need a computer or any device that can run Microsoft Teams, the league's tech partner for this virtual offering.
Once you've downloaded it, create your account, sign in, and optimize the camera and mic settings. Next, open the calendar icon in the left-hand navigation panel to check out the day's slate of NBA games.
Then, double-click 'Join Now' up to a full 60 minutes before tipoff, so you can enter the virtual lobby of the game. From there, moderators will select fans who'll make it to the virtual stand.
Getting picked will take some chance, of course, but don't get disheartened if you aren't chosen on the first try. That's because fans might leave their virtual seats for an extended period, leaving the moderators no choice but to select replacements.
An alternative would be to visit your favorite team's website, and sign up for their own virtual stand offering. Note, though, that each team have specific requirements and sign up processes — the Boston Celtics, for instance, prioritize season ticket holders and players' family and friends. So it's best to check out your team's site for more details.
Sign up now
With only 300 virtual seats up for grabs for every game, scoring one might prove more difficult. This means you'll need to sign up quickly, so you can get in line and increase your chances of being selected for a game.
And with the playoffs reaching fever pitch, demand for virtual seats to every game is sure to be higher than ever, with only the NBA's eight best teams battling it out during the conference semifinals.
Of these teams, the two from Los Angeles — the Clippers and Lakers — are the top two contenders in Bwin's NBA Championship forecast — as they were even ahead of the league-leading Bucks (who were just eliminated by the Miami Heat) and the defending champion Toronto Raptors.
This bodes well for fans in L.A. to make the virtual stand, as it's possible that one or both teams will be playing deep into the postseason — the Clippers and Lakers might even meet in the Western Conference finals.
More games, in turn, means more opportunities to score those coveted spots in the NBA bubble's virtual stand.
Make the most out of it
Being a virtual fan is arguably the next best thing for the time being. In fact, quite a few fans, like Orlando Magic superfans Simon Dharmakirthi and Omar Hafizbegovic, have described the experience as nice and cool, as it's a way for fans to have a shared watching experience — even while far apart from one another, and without going to the stadium anymore.
"It felt nice being with other Magic fans and like interacting with them," said Dharmakirthi. "Especially with [the current health situation], you can't go out and meet people so it was a nice experience."
It's an experience that basketball fans might have to get used to, given how fans aren't likely to be allowed in stadiums any time soon. Even when they are let back in, things will be starkly different, with states and franchises likely implementing strict health protocols.
Until that happens, the virtual stand gives NBA fans the opportunity to feel like they're still in the game.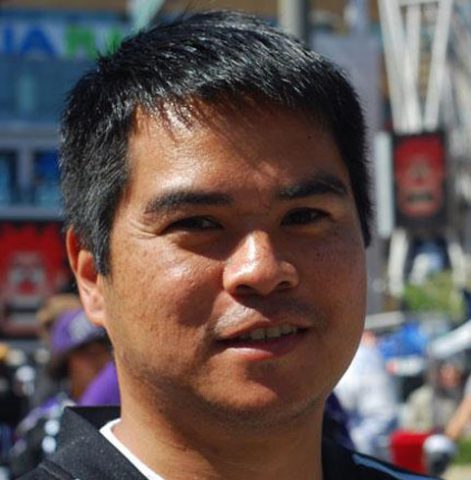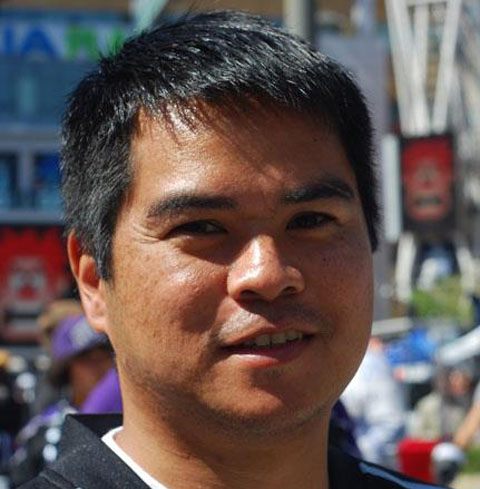 Edward de la Fuente | Itinerant Fan
I live for sports, and I love to travel. My biggest thrill is combining the two. I've been blogging about sports travel for more than a decade, and traveling for sports for twice as long.
About me | FAQ | Buy me a beer 🍺
Affiliate Disclosure
Please note that some of the links above are affiliate links, and at no additional cost to you, we earn a commission if you make a purchase. These recommendations are only for companies that we've used and have proven to enhance our sports travel experiences. To find out more about our affiliate partnerships, please read our Affiliate Disclaimer.