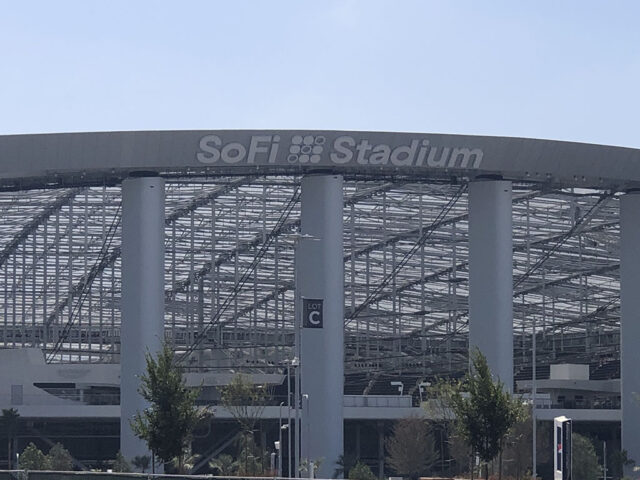 On Sunday, the Los Angeles Rams played their opening game at SoFi Stadium, the $5 billion football palace built as the culmination of the NFL's long-awaited return to Southern California. 
For L.A.-area football fans such as myself, it felt at times as if this day would never come, and when it did, it certainly was cause for celebration. It was a nationally televised game, and one of the most popular teams in the league (the Dallas Cowboys) served as the opponents.
Only one thing was missing: spectators.
Rules and regulations put in place by the pandemic meant that nearly all NFL stadiums were closed to fans for Week 1 — only Kansas City and Jacksonville allowed a small number of spectators inside Arrowhead Stadium and TIAA Bank Field, respectively. 
But SoFi Stadium remained empty, and will again when the Rams' co-tenants, the Los Angeles Chargers, host their first game in the new facility next Sunday. That may change as the season progresses if infection rates in the hard-hit Los Angeles area improve, but another glitzy new NFL venue will remain empty all season long.
That would be the Las Vegas Raiders' new Allegiant Stadium, which will be closed for all eight of the team's games in its new home city after owner Mark Davis declared that distributing only a small number of tickets would be unfair considering the sizable demand.
That has to be a serious disappointment for the team and the Las Vegas market, which by all indications was more than eager to sink their teeth into football.
The overall fan-less experience
Watching football without fans is certainly a weird experience, though if you are only half paying attention, or have the sound down, it might not seem all that different. That crossed my mind quite a bit while watching the games on my TV, because the intensity of the game action didn't seem any different.
But let's face it: Fans are more noticeable in football than they are in any other sport on the American landscape. I've written before about how difficult it is to show up at an NFL game as a neutral observer — people think you're strange at best, insane at worst. It's a testament to how intense the NFL live experience can be.
All sports are missing something without fans, but the NFL is truly missing something without fans. Now, factor in the high anticipation of opening a new stadium — one that cost $5 billion, at that.
The Rams, who have waited four seasons for this after playing at the L.A. Memorial Coliseum, and the Chargers, who played out three years at the tiny-by-NFL-standards Dignity Health Sports Park, have been marketing the hell out of this new stadium for a long time. Having to open it without fans after all the publicity is one of the biggest bummers you can imagine.
But the Rams did their best with what they had to work with, promoting the stadium's opening like nothing unusual was going on and, in the process, whetting our appetites further.
Waiting longer for SoFi Stadium's grand opening
Considering where we are in the pandemic, it's not likely that SoFi Stadium will be open to fans until the 2021 season. It would make sense if, like the Raiders, the Rams and Chargers just punted on unveiling the stadium to fans and saved all the festivities for next season.
Understandably, a few Rams fans didn't want to wait that long, driving to Inglewood and hanging out in the parking lot of the adjacent Forum to celebrate the stadium's opening, even if they knew they couldn't get in.
Frankly, I might have joined them had I known about it. I had planned to attend both Rams and Chargers games this season (and I had hoped to make a trip to Las Vegas to check out Allegiant Stadium at some point in 2020).
Like most fans, I peered out with interest to catch a glimpse of stadium construction progress whenever I flew into Los Angeles International Airport, just a few miles away. And I heard about SoFi Stadium's various fan comforts and technological advances, like the much-celebrated oculus scoreboard, and couldn't wait to get inside for my first peek.
But my attitude toward it is not much different than that of Juan Belman, one of the Rams fans who came to the stadium's doorstep on Sunday.
"You know what?" Belman told the Daily Breeze. "We can wait for 2021. We don't have to rush things. We're just glad that our sports is back — especially football."
You know that old adage about good things coming to those who wait? Something tells me that when fans do come to SoFi Stadium in 2021 — if all goes well — then the housewarming party will be even grander than anyone expected.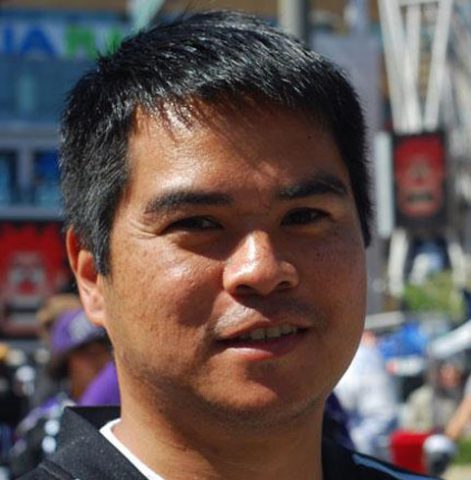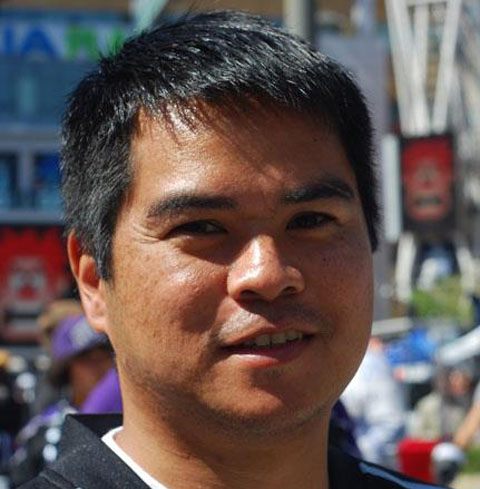 Edward de la Fuente | Itinerant Fan
I live for sports, and I love to travel. My biggest thrill is combining the two. I've been blogging about sports travel for more than a decade, and traveling for sports for twice as long.
About me | FAQ | Buy me a beer 🍺
Affiliate Disclosure
Please note that some of the links above are affiliate links, and at no additional cost to you, we earn a commission if you make a purchase. These recommendations are only for companies that we've used and have proven to enhance our sports travel experiences. To find out more about our affiliate partnerships, please read our Affiliate Disclaimer.