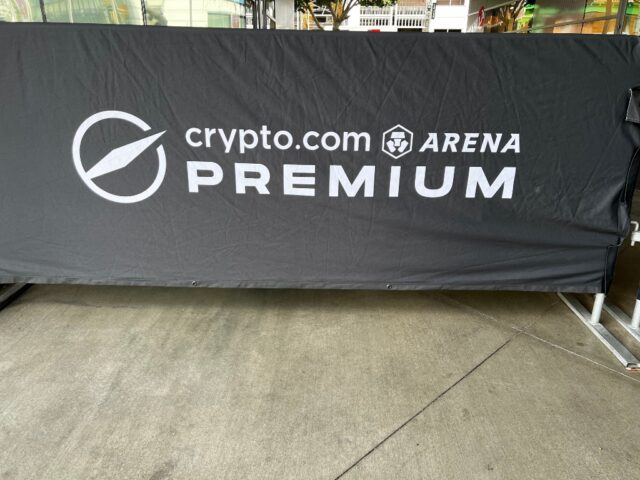 Before I get started with this post, let me get a confession out of the way: I am not a premium seating sort of guy.
I'm perfectly happy with the upper deck at most stadiums and arenas for a couple reasons. Yes, budget is one of them — since I try to get to as many games as I possibly can, it's understandable that I try to save money where I can.
In addition, I like choosing vantage points where I can actually see what's going on in the game. Let's face it, most of the seats close to the playing surface at any given sporting event is considered premium seating, and the closer you get, the worse sight lines tend to be.
With all that said, sometimes you gotta splurge. I get it.
And despite my misgivings about premium seating, I do give in to its temptations every once in a while. In fact, I've done it twice now in the span of a few months.
First, during a visit to New Jersey, a friend hooked us up with premium seats for a Devils game at Prudential Center — seats at center ice, about 15 rows up, with club access. Then, for a Los Angeles Kings playoff game at Crypto.com Arena, a few hockey-playing friends of myself and Mrs. Fan went all in on seating in one of the venue's VIP lounges.
I'll admit that these experiences have shifted my thinking a little bit on the premium seating debate. Am I going to demand to be treated with luxury at every sporting event I go to from now on? Far from it. But am I going to spend a little bit extra to level up my in-game experience every once in a while? You're damn right.
OK, so maybe you're reading this and wondering: How can I dip my toes into the premium seating waters? It helps to clear up a few misconceptions about it — these are things I used to think about VIP seating that I've cleared up over time.
Here's what I've learned about premium seating, which hopefully can help guide you through your first experience.
It's not all about suites
For the longest time, I thought there were two kinds of seating at sporting events: Luxury boxes and regular seating. If I wanted "extras," I'd have to pony up for a full suite; if not, might as well sit with the plebes in the nosebleeds.
Most fans know that isn't true. There are different types of premium seating experiences, at different price points — just what you get with each tier depends on the venue and the team.
The point is this: There is a way to enjoy a night in premium seating without totally breaking the bank or needing to know the CEO of a major corporation. You just have to investigate what your options are.
The easiest way to do this is to call or visit the website of the team whose home game you're looking to attend. Looking online can give you a general picture of what's available to you, but the only way to truly know what you can do is to call and talk to an account representative (more on that below).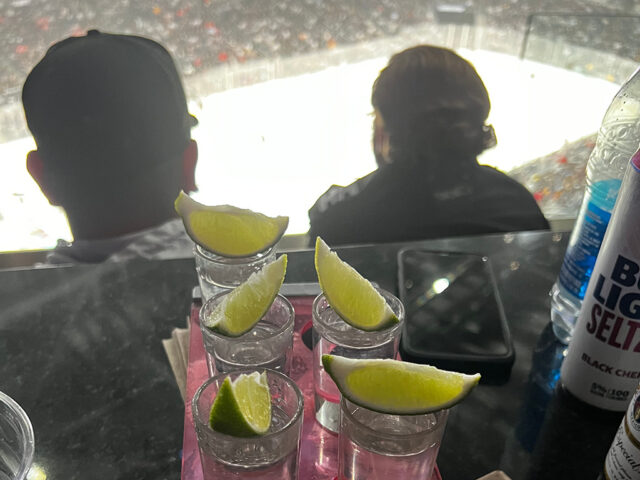 Talk to the team for hidden deals
You can buy premium seating tickets on all the major portals: Ticketmaster, StubHub, et al. There's even a service called SuiteHop that caters specifically to fans looking to sit in the VIP sections and suites.
But it makes sense that the home team knows best what's available, and you'd be surprised what kinds of access they can provide you with if you just ask.
This approach comes with a bit of a caveat: You have to be ready for the upsell. Team account representatives are just like any other type of salesman in that they'll do what they can to make that initial sale, but be prepared for pitches on season tickets, group tickets, season suites, and so on.
So yes, they're trying to put butts in seats, but if you know how to talk to them, you can get into the premium seating sections for a reasonable price.
The bigger your group, the better
The general concept of premium seating is that you're looking to have a more lively experience than just showing up to watch the game. These sections are designed to promote a social atmosphere where you can mingle with other fans — or have a better time among those you came with.
I am on record as being a proponent of going to games alone when the situation calls for it. But to be honest, if you're splurging for premium seating, it'll be a better experience if you're in a group — the larger, the better.
First off, blocks of seating in the premium areas, like restaurants and lounges, are often sold in large quantities — four or higher, typically. And in the case of suites, you're likely looking at a minimum of 10 people to rent out a full one for your party.
Most of the add-ons that you get with premium seating, like food and drink credits and access to social spaces, bars and lounges, are best enjoyed with groups anyway.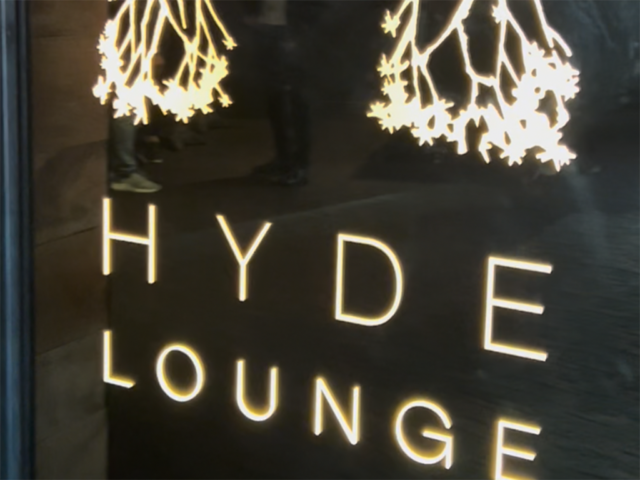 Make sure you know what you're paying for
One misconception I had about premium seating — suites in particular — was that food and drink were included. I thought that if you purchased a suite, you'd walk in on game night and find a full food spread and fridge full of alcoholic and non-alcoholic drinks alike.
Then I inquired about buying a suite for a Kings game with a team rep. Pretty deep into the conversation, I asked, "So how much food and drink do you get with the suite?"
Cue a second or two of uncomfortable silence. "Actually, that's extra," he finally said. Oh.
That said, food and drink credits are often included in premium seating deals, or offered as enticements. For the aforementioned Kings playoff game my friends and I attended, we were given a $300 credit for a six-person group.
That sounds like an extremely generous add-on, but after a few plates of food and several round of cocktails, we wound up shelling out an extra $400. In essence, the credit was the loss leader that got us in the door so we could spend recklessly. Such are the temptations of premium seating.
Explore the different types of spaces
There are lots of different ways to get your luxury on at a sporting event. The suite is the most obvious one — who wouldn't love the opportunity to basically have a private party with a live game going on in front of you?
Then there are the premium and club seating sections, which look like every other level except you get your own VIP entrance, waitresses coming to take your food and drink orders at your seat and access to private bars and lounges. This is what we experienced in New Jersey — we had access to an all-you-can-eat buffet as well as a private bar with some free drinks (craft beer and cocktails were not included, though).
Many arenas have one or several exclusive restaurants where you get to sit at a table, enjoy a food and drink spread and then sit at the table throughout the game.
And an increasingly popular option is the lounge atmosphere, which is set up just like a nightclub: You are given a wristband to enter, you get into a well-appointed space with lounge chairs and coaches, you have access to a private bar, and there's loud music or even a DJ playing during breaks in play.
This describes exactly the experience we had in what's called the Hyde Lounge at Crypto.com Arena for the Kings game. And it's not unique — places like Las Vegas' T-Mobile Arena have perfected the club vibe, making you feel like you're out for a night on the town.
So premium seating can be tailored toward how you want to enjoy the game, and based on how much you're willing to treat yourself, it's certainly worth trying once or twice. Why not? At its core, going to sporting events is about having a good time, and this is just another way to do that.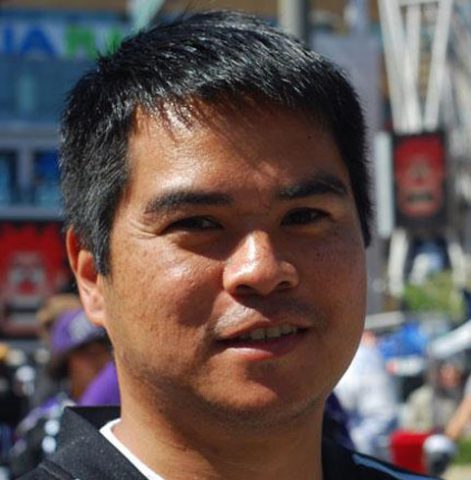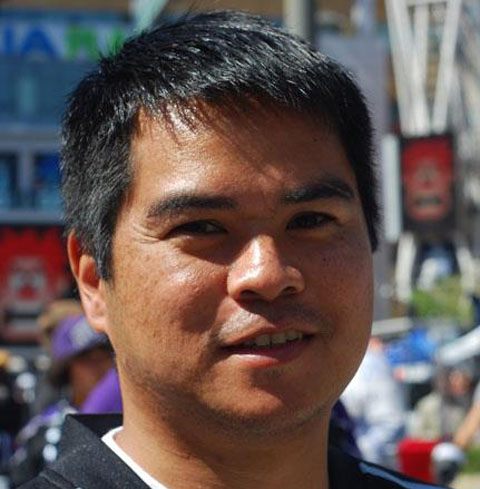 Edward de la Fuente | Itinerant Fan
I live for sports, and I love to travel. My biggest thrill is combining the two. I've been blogging about sports travel for more than a decade, and traveling for sports for twice as long.
About me | FAQ | Buy me a beer 🍺
Affiliate Disclosure
Please note that some of the links above are affiliate links, and at no additional cost to you, we earn a commission if you make a purchase. These recommendations are only for companies that we've used and have proven to enhance our sports travel experiences. To find out more about our affiliate partnerships, please read our Affiliate Disclaimer.