Atlanta sports travel guide
Our city guides are meant to showcase the best of a metropolitan area from the perspective of a sports fan visiting Atlanta to watch their favorite teams and games. Here's our guide to the best of sports travel in Atlanta.
* * *
Rapidly growing but still full of quaint Southern charm, Atlanta has emerged as an internationally relevant city, rich in history and progressive in its growth.
The "Capital of the New South" is worth visiting for many reasons, sports high among them. With three teams in the major pro sports, a strong college athletic scene and a legacy as the host of the 1996 Summer Olympics, Atlanta can satisfy the appetites of any sports fan.
If you're coming to see sports, you'll find there's plenty to do when you're not at the games. So reserve some time for sightseeing as well.
Our Atlanta sports travel guide offers suggestions for spending your time getting to know the Deep South's biggest metropolis while you watch your favorite teams and games.
Map of Atlanta venues and attractions
Click placemark in index to find on map | View Atlanta sports travel guide in a larger map
Where to watch sports in Atlanta
The Atlanta sports travel landscape is changing significantly, with two new venues and one new team coming onto the scene in recent years.
The Falcons and Braves both moved into new digs in 2017. The Braves left the central city area for a suburban ballpark, while the Falcons' Mercedes-Benz Stadium was constructed next door to the site of the Georgia Dome, their home for more than 20 seasons.
Meanwhile, Turner Field, the Braves' old home just south of downtown, has been converted into the new home stadium for Georgia State football.
The city's MLS team, Atlanta United FC, began play in 2017, starting life using Georgia Tech's Bobby Dodd Stadium as its home venue before moving into Mercedes-Benz Stadium later that season. The club quickly built a rabid fanbase, which was quickly rewarded with an MLS Cup championship in 2018.
The Atlanta Dream of the WNBA used to share State Farm Arena with the Hawks, but several years ago chose to play its home games at the Gateway Center Arena, a new facility near Hartsfield Airport.
Primary sports venues in Atlanta
• Mercedes-Benz Stadium: Home of the Falcons and Atlanta United FC. Located at 1414 Andrew Young International Boulevard NW.
• State Farm Arena: Home of the Hawks. Located at 1 Philips Drive.
• Truist Park: Home of the Braves. Located at 755 Battery Avenue SE in Cobb County, north of downtown Atlanta.
Arriving and getting around Atlanta
Getting in
The main entry point for Atlanta sports travelers is Hartsfield-Jackson Atlanta International Airport (ATL), which by some measures is considered the world's busiest airport.
It is the primary hub for Delta Airlines, which offers flights to and from just about every other city it serves from Atlanta. The airport is located about eight miles south of downtown via Interstate 85.
Drivers into the city can use Interstates 75, 85 and 20, which connect the region with such cities as Chattanooga, Tenn.; Birmingham, Ala., and Charlotte, N.C. All three interstates run through downtown Atlanta, with I-75 and I-85 merging into one north-south route that cuts through the heart of the city core.
Amtrak operates one route through Atlanta, the Crescent that runs between New York City and New Orleans. The station is at 1688 Peachtree Street NW.
Where to stay
Downtown has the highest concentration of hotels in the region, and nearly every major brand is represented. State Farm Arena and Mercedes-Benz Stadium are located among several other major attractions, including the Georgia World Congress Center and Centennial Olympic Park, and thus have numerous major hotels within walking distance.
Consider the Midtown district just north of downtown, a hipper version of downtown with the requisite trendy eateries and high-end residences, for a variety of lodging options as well.
Another district to consider is Buckhead, which lies about seven miles north of downtown, making it more convenient to Truist Park. It is also a popular spot for restaurants and nightlife.
Getting around
Atlanta's road grid is generally straightforward but can be confusing in one respect: the curiously large number of streets that have the word "Peachtree" in their names (more than 70 depending on who you ask).
In downtown there's Peachtree Center Avenue NE and Peachtree Street SW in close proximity to each other, and in Midtown, you'll find Peachtree Street NE and West Peachtree Street NE running parallel to each other. Be sure to double-check the address of the location you're headed and examine a map before heading out.
Even for those who don't have a car, Atlanta sports travelers can get to most places of interest using the region's MARTA train system, consisting mainly of four rail lines traveling either north-south or east-west. Every MARTA train, no matter the line, stops at Five Points station, located downtown about a half-mile from State Farm Arena.
Even better for the thrifty traveler, the southern terminus of MARTA's Red and Gold lines is at the airport, and the station exit leads directly into the main terminal.
MARTA does not extend far enough north to reach Truist Park, but other forms of transportation such as shuttles, a local circulator and ride-sharing are being touted as alternative ways to get to the ballpark.
Gameday parking
Lots and spaces are plentiful at all three pro sports venues. State Farm Arena and Mercedes-Benz Stadium share their parking lots with the other major attractions in the area, such as the Georgia World Congress Center and CNN Center. Truist Field is part of a mixed retail-entertainment district that includes plenty of parking.
Things to see and do in Atlanta
Even if your reason for coming to Atlanta is to see its teams and games for a sports travel vacation, the region has so much more to offer. Here's a guide to some of the things to see during your travels to Atlanta:
Explore downtown and the Centennial Park District
The downtown area is full of tourist attractions, and if it's your first time visiting Atlanta, this is likely where you'll want to start. In particular, you can focus on the Centennial Park District, which includes Mercedes-Benz Stadium and State Farm Arena.
The major attractions in this area include World of Coca-Cola, dedicated to the history of one of the world's most enduring brands; the Georgia Aquarium, the largest aquarium in the world; the National Center for Civil and Human Rights; and CNN Center, which offers a tour of the studios and working areas of the cable news behemoth).
The College Football Hall of Fame opened in 2015 across the street from Centennial Olympic Park, site of the bombing that marred the 1996 Games.
Attractions outside downtown Atlanta
Atlanta is full of museums that mark its place as a hub of Southern culture and history, as any travel guide will indicate. Some of the more popular institutions include the following:
• The Martin Luther King Jr. National Historic Site, celebrating the civil rights leader's legacy, is located a few miles east of downtown and is reachable using the Atlanta Streetcar. A block away, you can visit King's birth home at 501 Auburn Ave. NE.
• The Atlanta History Center in Buckhead includes artifacts from the city's Civil War days and the 1996 Olympics.
• The Jimmy Carter Presidential Library and Museum holds exhibits relating to the country's 39th president. It's located adjacent to the Little Five Points neighborhood east of downtown.
• The Margaret Mitchell House & Museum, dedicated to the author of the Civil War epic "Gone With The Wind," can be found in midtown Atlanta.
Get out and explore the South
Atlanta's accessibility makes it a great starting point for road trips across Georgia and the south, as three other states — Alabama, Tennessee and South Carolina — are within a two-hour drive. Hitting the road for a day or two might serve as the perfect break from watching Atlanta's sports teams in action.
Heading west on Interstate 20 puts you in Alabama, where attractions such as Noccalula Falls, near Gadsden, and the Talladega National Forest are in easy reach.
Just across the Tennessee-Georgia border along I-75 lies the city of Chattanooga and historic sites such as the Civil War battleground at Lookout Mountain, accessible via incline railway.
Experience Deep South cuisine
The mention of Southern food usually conjures up thoughts of fried food and grits, which you can certainly experience in Atlanta, but the city has a more refined food scene.
Here's a quick guide to uniquely Atlanta eateries that are popular with traveling folks and locals alike (all addresses listed are in Downtown or Midtown):
• Fat Matt's Rib Shack (1811 Piedmont Ave.): Nondescript BBQ joint that's also well-known for live blues music at night.
• Fox Bros. Bar-B-Q (1238 DeKalb Ave. NE): Popular enough with locals that it has its own stand at Mercedes-Benz Stadium, it has become an Atlanta barbecue institution with frequent long queues.
• Majestic Diner (1031 Ponce De Leon Ave. NE): This 24/7 diner, open since 1929 (as its storefront marquee proudly boasts) is plenty busy at all hours of the day.
• Manuel's Tavern (602 N. Highland Ave. NE): Boasts of being "Atlanta's quintessential neighborhood bar," but has the atmosphere, staff and clientele to back it up.
• Mary Mac's Tea Room (224 Ponce de Leon Ave. NE): Another popular Southern food establishment, serving dishes like shrimp and cheese grits and grilled liver and onions. It's popular with tourists and locals alike.
• The Varsity (61 North Ave.): The self-proclaimed "World's Largest Drive-In Restaurant" (it certainly does seem huge), it's famous for chili dogs, burgers and onion rings.
• The Vortex Bar & Grill (878 Peachtree St. NE): Serving burgers with a wide variety of toppings and a large beer selection in an eclectic atmosphere.
For a collection of Atlanta's best food, head to the popular food hall at Ponce City Market, located in the Old Fourth Ward district. Or, sample Asian and other international foods along burgeoning Buford Highway, about 15 miles north of downtown.
More sports
Atlanta sports travel vacationers can also check out the local college sports scene, which consists mainly of Georgia Tech, a member of the ACC in most sports. Its campus, which includes Bobby Dodd Stadium (football) and McCamish Pavilion (basketball), sits in Midtown, just west of I-75/85.
Many locals support the University of Georgia, which is located 70 miles east of Atlanta in the town of Athens.
Georgia State, which is located just south of downtown, has seen its athletic profile raised in recent years thanks to its football team's move to the former Turner Field, as well as its men's basketball team reaching the NCAA tournament several times.
The prestigious Masters golf tournament is held every April at Augusta National Golf Club, 150 miles east of Atlanta via Interstate 20.
Original publish date: May 15, 2015
Most recent update: March 2, 2023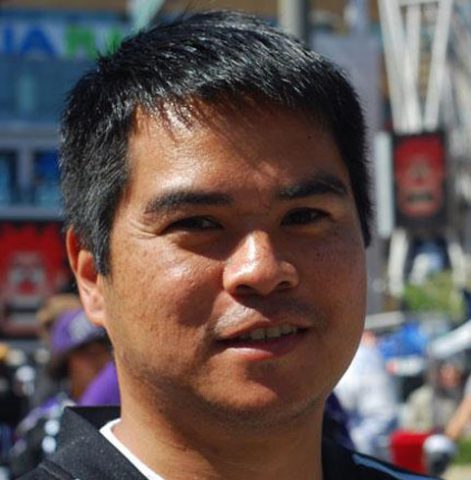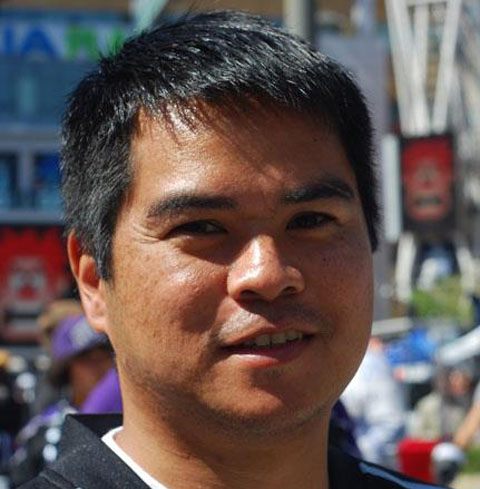 Edward de la Fuente | Itinerant Fan
I live for sports, and I love to travel. My biggest thrill is combining the two. I've been blogging about sports travel for more than a decade, and traveling for sports for twice as long.
About me | FAQ | Buy me a beer 🍺
Affiliate Disclosure
Please note that some of the links above are affiliate links, and at no additional cost to you, we earn a commission if you make a purchase. These recommendations are only for companies that we've used and have proven to enhance our sports travel experiences. To find out more about our affiliate partnerships, please read our Affiliate Disclaimer.