State Farm Arena
Our guide to State Farm Arena in Atlanta includes information on events, tickets, parking, public transportation, nearby hotels and restaurants, seating and more. Read on to find out how to get the most out of your gameday experience.
* * *
On the western edge of downtown Atlanta, there's much to do within a relatively small area, but NBA basketball fits in nicely amid the hustle and bustle. The hometown Hawks play at State Farm Arena, one of the centerpiece buildings of this area.
The arena is instantly recognizable by the exterior facade of steel beams arranged to spell out "ATLANTA," in case you needed another reminder of where you are.
The Hawks for a while shared the building with the WNBA's Atlanta Dream, who recently moved to a suburban venue, and with the NHL's Thrashers, who moved to Winnipeg more than a decade ago.
The Thrashers were synonymous with futility during their time in Atlanta, while the Hawks have enjoyed only sporadic success since moving in — which means the building hasn't quite yet become a destination in the minds of many sports fans.
But both inside and out, State Farm Arena — formerly known as Philips Arena until a 2018 name change — offers a lot for both the visiting sports fan and the Atlanta sports nut. That's the case especially thanks to a recent makeover that has helped make a visit to Atlanta one of the more unique fan experiences in the NBA.
Looking for State Farm Arena event tickets? Search events on Ticketmaster.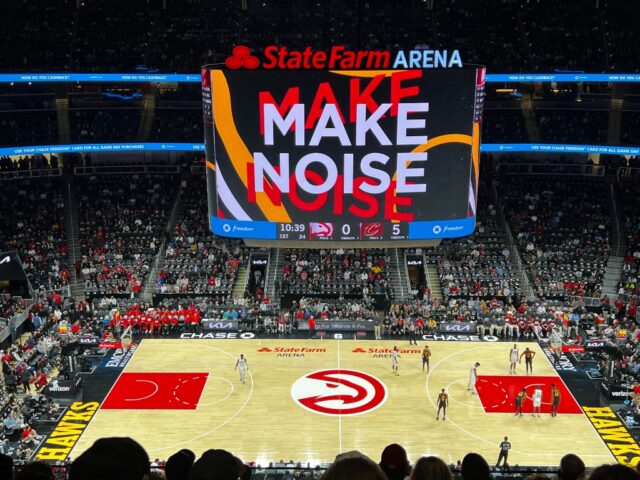 Getting to the arena
State Farm Arena's prominent spot in downtown Atlanta, in what's known as the Centennial Park District, means there are many ways to get there and many parking options nearby — and of course, with it you'll encounter plenty of traffic no matter which direction you're coming in from.
A common approach is to come through downtown, coming off one of the exits from nearby Interstate 20 or I-75. From I-75/85, the north-south route that cuts through the downtown area, exit at either Martin Luther King Jr. Drive (heading southbound) or Andrew Young International Drive (northbound), then work your way west through downtown to the arena.
Atlanta's MARTA subway system has a stop right at State Farm Arena, which has the slightly cumbersome name "GWCC-CNN Center." The station has an entrance just outside the arena's southwest corner, accessible via a staircase; the arena's Gate 4 is essentially a dedicated entrance for MARTA riders because it's below street level. In fact, signage inside the arena refers to Gate 4 as the "MARTA exit."
Note that the State Farm Arena stop is on the Green and Blue lines, which run east-west and do not pass through the heart of downtown or midtown — where most of the city's major hotels are located.
From either the Peachtree Center or Five Points stations on the north-south Red and Gold lines, or from the many hotels nearby, walking to State Farm Arena is possible and commonly done by fans heading to events. Expect to walk a little more than half a mile in either case.
Parking at State Farm Arena
For drivers, there are numerous parking structures in the area immediately surrounding State Farm Arena, thanks to its location near the Falcons' Mercedes-Benz Stadium and the Georgia World Congress Center, as well as many other prime Atlanta attractions.
For State Farm Arena events, two structures in particular are utilized. The CNN parking deck and Centennial Sapphire deck are located next to each other, across the street from CNN Center. Cash parking is available in both garages — expect to pay $20 and up depending on the event — and advance-purchase parking is available via ParkMobile.
Most of the "official" parking options for State Farm Arena lie on the other side of Centennial Olympic Park Drive, including premium and disabled parking.
Bargain-hunters can find cheaper parking at smaller lots in the surrounding blocks, closer to the downtown core, but expect a walk of a half-mile or more to get to State Farm Arena.
Atlanta hotels near State Farm Arena
• Glenn Hotel, Autograph Collection – 0.2 miles away
• Omni Atlanta Hotel at CNN Center – 0.2 miles away
• Reverb by Hard Rock Atlanta Downtown – 0.3 miles away
Search for more Atlanta hotels on Booking.com.
Map of the surrounding area
Things to do around the arena
Much of Atlanta's sports heritage lies in and around the arena. Mercedes-Benz Stadium lies to the west; Centennial Olympic Park, the city's most prominent reminder that it hosted the 1996 Summer Olympics, is to the east; and the College Football Hall of Fame is in a building a block to the north.
So there's much to see before and after the game — and that's before mentioning the many non-sports attractions in the vicinity: CNN Center, the Georgia Aquarium, World of Coca-Cola and more.
If you're looking for a quick bite to eat before the game, the CNN Center has a food court on the ground level as well as two full-service restaurants. CNN Center also has a direct entrance to State Farm Arena.
But if it's something more substantial you want, or if you want that sports-bar atmosphere, it's worth it to venture a few blocks to the east for more options — from chains such as Waffle House, Hard Rock Cafe and Hooters to independent establishments.
For more on visiting Atlanta, check out our Atlanta sports travel guide.
Atlanta restaurants near State Farm Arena
• McCormick & Schmick's Seafood & Steaks – American, 0.1 miles away
• Prime Meridian – American, 0.1 miles away
• Park Bar – pub, 0.2 miles away
Search for more Atlanta restaurants on Tripadvisor.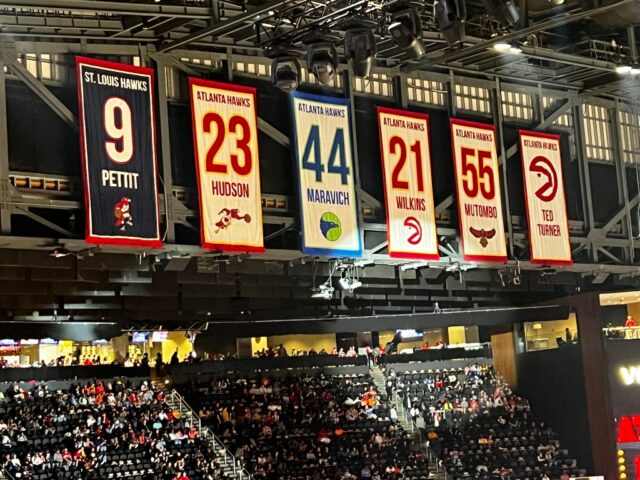 Watching a game at State Farm Arena
With so much surrounding it, you can access State Farm Arena from many levels, from the MARTA station to the CNN Center food court to the pedestrian bridge that connects the arena to the CNN parking structure across Centennial Olympic Park Drive.
If you visited the arena in its earlier days, when it was known as Philips Arena, you may be surprised by how much has changed. The building recently underwent a substantial renovation, completed in 2018, that brought big changes to the concourses and even the seating bowl.
Though there are gates surrounding State Farm Arena, if you've parked across the street you'll see one of the distinctive features of the building: The support columns arranged to spell "ATLANTA." Under the overhang, located next to Gate 3, you'll pass by a statue of one of the Hawks' greats, Dominique Wilkins.
State Farm Arena has a generally square shape but the seating bowl is oriented diagonally within. This makes for large concourse areas in each corner, and the recent renovation created "neighborhoods" in each one with some unique options worth checking out.
For example: Ever seen a barbershop within a sports venue? State Farm Arena has one, Killer Mike's S.W.A.G. Shop, run by the Atlanta-born rapper and actor. And yes, the barber's chairs do come with views of the court. The S.W.A.G. Shop is part of what is called the Front Porch, located just above the main concourse (100 level) and takes walk-in customers.
Previously, State Farm Arena had a unique seating layout in which several levels of suites were stacked on one side. The renovation changed that, adding sections to what is now essentially a complete upper deck (known here as the Terrace Level).
However, two large gaps remain between Sections 211-213 and Sections 205-206 — they were filled with large auxiliary videoboards, giving the arena four in total, that complement the center-hung screen at center court.
Each seat in State Farm Arena, including the ones in the upper deck, are cushioned and fairly wide as stadium seating goes.
Also, one thing to note if you're sitting in the Terrace Level: The concourse is above the seating deck, which means you'll be walking down to your seat in all but the handful of rows in Sections 219-226 that are located above.
Despite the new upper-deck seating, State Farm Arena's basketball capacity was actually reduced by about 1,500, as more premium seating and suites were created — including four suites that include Topgolf simulators.
One positive aspect of State Farm Arena's layout is that there are quite a few areas for standing-room spectating and congregating while watching your event. There are two large bars stationed on each side of the 100 level, along with plenty of room just behind the lower seating bowl for fans to stand and catch a little bit of the game while enjoying an adult beverage or hanging out with fellow fans in a sports pub-like atmosphere.
Food and drink at State Farm Arena
With such an extensive renovation, unsurprisingly, came a revamp of State Farm Arena's concessions menu as well as the aforementioned places for fans to socialize.
The northwest corner of the arena is something of a party corner. On the 100 level is Zac Brown's Social Club, named for the country-rock bandleader, while the 200-level northwest corner hosts the Scofflaw Brewing Company's Beer Barn, with numerous canned and draft selections.
For a unique, Hawks-themed beer, check out Scofflaw's Human Highlight Film pale ale, created with — and named after — Dominique Wilkins.
The standard concessions stands include arena stalwarts Chick-fil-A and Rita's Italian Ice, but also popular Atlanta-area restaurants such as B's Cracklin Barbecue, Gio's Little Italia (pizza), J.R. Crickets (wings) and Old Lady Gang (Southern food).
Original publish date: February 4, 2016
Most recent update: November 3, 2023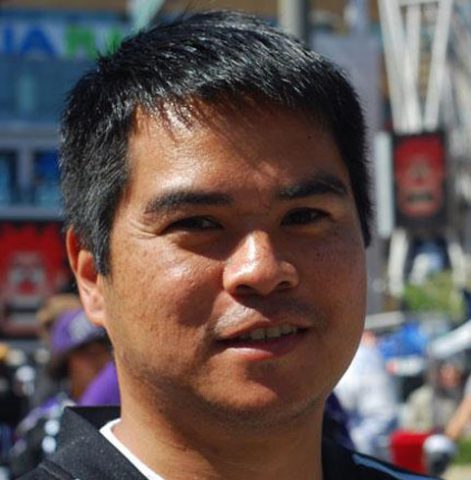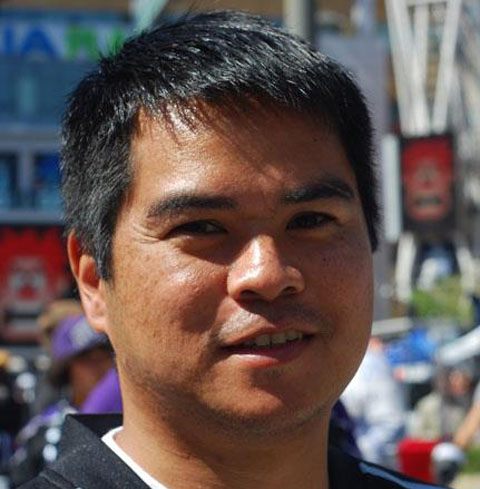 Edward de la Fuente | Itinerant Fan
I live for sports, and I love to travel. My biggest thrill is combining the two. I've been blogging about sports travel for more than a decade, and traveling for sports for twice as long.
About me | FAQ | Buy me a beer 🍺
Affiliate Disclosure
Please note that some of the links above are affiliate links, and at no additional cost to you, we earn a commission if you make a purchase. These recommendations are only for companies that we've used and have proven to enhance our sports travel experiences. To find out more about our affiliate partnerships, please read our Affiliate Disclaimer.
The Particulars
Home Teams
Atlanta Hawks
Address
1 State Farm Drive
Atlanta, GA 30303
Year Opened
1999
Capacity
21,000
Upcoming Events
All times local
Travis Scott Utopia Tour Presents Circus Maximus
Saturday, December 2, 2023
8:00 pm
Get tickets at Ticketmaster »

Atlanta Hawks vs. Brooklyn Nets
Wednesday, December 6, 2023
7:30 pm
Get tickets at Ticketmaster »

Nate Bargatze: The Be Funny Tour!
Friday, December 8, 2023
7:00 pm
Get tickets at Ticketmaster »

Holiday Hoopsgiving 2023
Saturday, December 9, 2023
11:30 am
Get tickets at Ticketmaster »

Nate Bargatze: The Be Funny Tour!
Sunday, December 10, 2023
7:00 pm
Get tickets at Ticketmaster »