Boston sports travel guide
Our city guides are meant to showcase the best of a metropolitan area from the perspective of a sports fan visiting to watch a game or two. Here's our guide to the best of Boston sports travel, with tips on how to enjoy the city beyond just seeing its sports teams play.
* * *
There's really nothing that can be said here that we feel could make Boston any more enticing to visit than it already is. It's a beautiful city, full of history, character and charm, and that goes for its sporting culture as well.
Whether you like Boston's sports teams or not, each of them carry a rich history and tradition, and all of them play in unique and interesting venues.
And while Boston's sports fans can be a little rough around the edges at times, as most East Coast fans are, they're also knowledgeable and can be fun to be around. However, you might hear a little more than you want to about the city's impressive sporting success over the last 20 years or so.
Getting to Beantown, and navigating it, can be challenging, for sure. But for the sports travel fanatic, a trip to Boston is well worth it regardless of what you're coming to see. This guide includes our best tips on how to take in the highlights of Boston during your travels.
Map of Boston venues and attractions
Click placemark in index to find on map | View Boston sports travel guide in a larger map
Where to watch sports in Boston
Boston is a huge city with an extremely confusing street grid dating back to colonial days. The venues for Boston's pro sports teams are not that close to one another and, with the exception of Gillette Stadium in Foxborough, in dense neighborhoods where parking is at a premium.
A big travel tip to remember is that public transportation is the visiting sports fan's friend in Boston, and you'll quickly see that the locals rely on it heavily to watch their favorite teams, too.
For the sports traveler, to attend a game in Boston is also to take in some of the history of the city's sports teams.
Fenway Park, of course, is the oldest ballpark in Major League Baseball; the old Boston Garden once stood right next to where TD Garden is today; and Gillette Stadium was built next to the site of the Patriots' old home, Sullivan/Schaefer/Foxboro Stadium.
Primary sports venues in Boston
• Fenway Park: Home of the Red Sox. Located at 4 Jersey Street in the Fenway-Kenmore section of the city.
• Gillette Stadium: Home of the Patriots and Revolution. Located at 1 Patriot Place in Foxborough, about 30 miles south of central Boston.
• TD Garden: Home of the Bruins and Celtics. Located at 100 Legends Way in the North End section of the city.
Arriving and getting around Boston
Getting in
Boston sports travelers are usually arriving by air through Logan Airport (BOS). Located on a peninsula, the airport is not far from the hub of the city, though the famous Boston Harbor separates the two. Access by car is through the Ted Williams Tunnel, and the airport is well-served by the city's subway system, known locally as the T.
If your visit to the Boston area revolves around a Patriots game in Foxborough, one travel tip to consider is skipping Logan Airport and flying instead into T.F. Green Airport (PVD) in Providence, where cheaper fares from your point of origin are frequently available.
Boston is a very active stop for Amtrak, especially for travelers coming from points south on the Eastern Seaboard. If you're coming from New York, Philadelphia or Washington, the train is certainly a viable option.
The primary train station in Boston is South Station, but if you're coming from points north, you'll likely wind up at North Station, just underneath TD Garden.
Drivers' main routes into Boston are Interstates 95 (from the south and north, it runs west of the city center), 90 (coming from the west as the Massachusetts Turnpike) and 93 (which branches off from 95 and runs into the city center).
Where to stay
The good news is, options are plentiful. The bad news is, they're about equally as expensive, so shop around and consider where it is you have to be during your stay.
If money is no object, then the popular Back Bay area is your best bet, with the highest concentration of hotels and proximity to restaurants and nightlife (not to mention Fenway Park is a comfortable stroll away).
Other neighborhoods worth considering around the city include Kenmore Square, the North End, the Seaport district, and Cambridge.
Fortunately, the T links up most other districts with the city's sports venues, so one tip for budget travelers to consider is to look for lodging outside the city but close to T stops.
If you're coming for a Patriots game only, there are hotels in Foxborough and the surrounding area, but they usually jack their rates up significantly on football weekends.
Getting around
Boston's MBTA subway, known as the T, is one of the country's most efficient subway systems. If you're riding the Green Line within the city, you get the old-timey feel of underground trolleys and ancient-looking systems (but they still operate with a modern efficiency most of the time).
Boston sports travel fans can get off at North Station for TD Garden, and Kenmore for Fenway Park.
Massachusetts Bay Transit Authority, which operates the T, also runs special-event trains from South Station (and north from Providence, R.I.) to Foxborough for Patriots games. So football fans have an alternative to driving down to Gillette Stadium if they need it.
Gameday parking
Be warned that parking is at an absolute premium at Fenway Park and TD Garden, and be prepared to pay up the nose if you do drive to events there.
That said, it can be done — we just don't recommend it if you're traveling on a budget. Even if you do have a car, one travel tip to remember is that you could easily park at a T or commuter rail station and take the train into central Boston, and many locals do just that to get to sporting events.
If you've read all that and still insist on driving, here are guides to parking at Fenway Park and TD Garden. Parking at Gillette Stadium is a little easier — more info here.
Things to see and do in Boston
Even if your reason for coming to Boston is sports travel, the region has so much more to offer, so here's a guide to just some of the things to see and tips for what to try:
Dive into Boston's history
Boston played a key role in the American Revolution, and more than 200 years later reminders of that exist throughout the city. You can take in some of it just by walking randomly about town, particularly in the area around Faneuil Hall.
Or you can be your own travel guide around Boston's Revolutionary sites by following the Freedom Trail, marked by a red line running along the sidewalk through and by most major historical attractions such as Boston Common.
If modern history is what you crave, try the John F. Kennedy Presidential Library to learn about the life and times of the nation's 35th president.
For a somewhat unique way of touring Boston, consider going on one of the city's famous Duck Boat Tours for a guided exploration of the city that includes a short cruise down the Charles River. Tours begin in Back Bay, near Prudential Center.
Explore the Hub of education
Boston's university scene is impressive, with Harvard, Boston College, Boston University, Northeastern and MIT, among other schools, all calling the area home.
OK, you might not be able to take a course at any of them, but walking the campuses and their surrounding districts are good ways to spend an afternoon in themselves. Not to mention the athletic scenes (more on that below).
The campuses of all five schools mentioned above are easily reachable via the T. Harvard and MIT are in Cambridge, on the other side of the Charles River from central Boston. Northeastern's campus is just steps from Back Bay, while Boston University is adjacent to Kenmore Square.
Boston College's campus is farthest away from the city center among the five colleges, located west of the city in Chestnut Hill.
Eat the New England way
It's no surprise that a city as old as Boston has given birth to some popular and trendy foods over the years. A visit to Beantown is a chance to sample many of them, even if they've become readily available elsewhere.
Here are a few items worth seeking out during your travels in Boston, and a guide on where to get them:
Lobster rolls
It's an exaggeration to say that the lobster roll is to Boston what the hot dog is to New York, but not by much. They don't exactly sell lobster rolls out of carts around town, but it's certainly worth visiting a few of the city's best lobster roll joints to see what the fuss is about.
Good lobster roll spots can be found along and near the Boston Harbor waterfront. A few examples include Pauli's (65 Salem Street in the North End), James Hook & Co. (440 Atlantic Ave.) and Yankee Lobster Co. (300 Northern Ave. in the Seaport District).
Clam chowder
Yes, they really do pronounce it "chowdah" in Boston, and it's even more prevalent than the lobster roll. Try it at the tourist-friendly Boston Chowda Co. (inside the Faneuil Hall Marketplace), the historic Union Oyster House (41 Union Street), or popular seafood stops like Atlantic Fish Co. (761 Boylston Street) and Neptune Oyster (63 Salem Street).
Also, the ever-present restaurant chain Legal Sea Foods serves clam chowder, lobster rolls and all other seafood dishes popular throughout New England. The busy Back Bay location can be found inside the Copley Place mall (100 Huntington Ave.).
Cannolis
The Italian pastry is popular at bakeries around the North End, but two in particular battle for supremacy in Boston: Mike's Pastry (300 Hanover Street) and Modern Pastry (257 Hanover Street). Since they're a block apart, try both and come to your own conclusion on which one is better!
Italian food
The North End's sizable Italian community means that fine Italian restaurants can be found throughout the neighborhood. Stroll down Hanover or Salem streets to survey your options. Popular restaurants include Giacomo's (355 Hanover Street), The Daily Catch (323 Hanover Street) and Carmelina's (307 Hanover Street).
Baked beans
If you're looking to try a traditional taste of New England, get yourself a pot of baked beans, usually cooked in a ceramic crock with pork and a sweetener like brown sugar or molasses. The dish can be sampled at the Beantown Pub (100 Tremont Street) or State Street Provisions (255 State Street).
Boston cream pie
It's said that the dessert was invented at the historic Parker House hotel (60 School Street), now part of the Omni hotel chain. It can still be sampled there, inside Parker's Restaurant — as can Parker House rolls, another invention of the restaurant.
More sports
If you're visiting Boston for sports travel and it's major college football and basketball you're looking for, Boston College is likely your best bet, with competitive teams in both.
But don't ignore the other sports in Boston's college scene — particularly the hockey teams. The annual Beanpot tournament pits BC, BU, Harvard and Northeastern's hockey teams against each other at TD Garden.
Another Bowl Subdivision college football option is the University of Massachusetts, which is located west of the city in Amherst.
Patriots Day, a regional holiday that falls on the third Monday in April, is a special sports day in Boston, with the annual Boston Marathon coinciding with a traditional 11 a.m. Red Sox game at Fenway.
Original publish date: March 27, 2014
Most recent update: March 2, 2023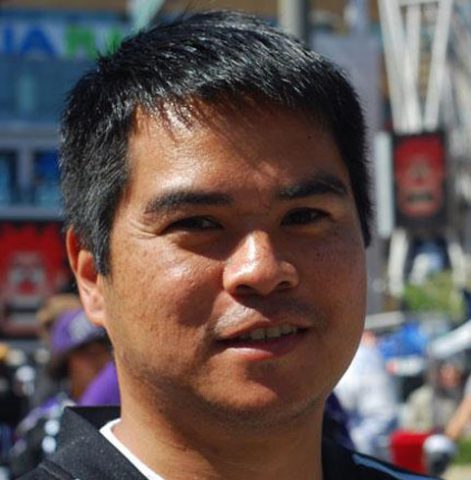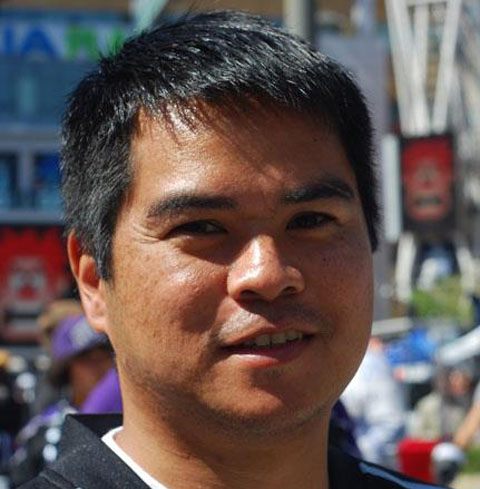 Edward de la Fuente | Itinerant Fan
I live for sports, and I love to travel. My biggest thrill is combining the two. I've been blogging about sports travel for more than a decade, and traveling for sports for twice as long.
About me | FAQ | Buy me a beer 🍺
Affiliate Disclosure
Please note that some of the links above are affiliate links, and at no additional cost to you, we earn a commission if you make a purchase. These recommendations are only for companies that we've used and have proven to enhance our sports travel experiences. To find out more about our affiliate partnerships, please read our Affiliate Disclaimer.