TD Garden
Our guide to TD Garden in Boston includes information on events, tickets, parking, public transportation, nearby hotels and restaurants, seating and more. Read on to find out how to get the most out of your gameday experience.
* * *
Boston's TD Garden, home of the Celtics and Bruins, is more than 20 years old now, having opened at the dawn of the most recent wave of arena construction in American sports.
And it has held up well — walking around it, you probably couldn't tell it's that old, at least in comparison to some of the newer arenas out there. Add in the recent success of its primary tenants, each of which have won a championship in the last 15 years, and the building has a nice bit of history to go along with its modernness.
The only time you'll question its adequacy is if you start talking to old-timers who remember the building it replaced. The old Boston Garden, which stood right next to where TD Garden is now, was the site of many memorable sports moments before it was demolished in the mid-1990s.
The new arena might not be as lovable, but at least it's more comfortable and spacious, especially on the frigid night that we visited to check out the scene. And TD Garden has also hosted numerous other events in its history, such as the annual Beanpot college hockey tournament, college basketball games, concerts and more.
TD Garden is one of those arenas that has had several names over its history, most notably FleetCenter and TD Banknorth Garden, so don't be surprised to hear locals refer to it simply as "the Garden."
For more on visiting Boston, check out our Boston sports travel guide.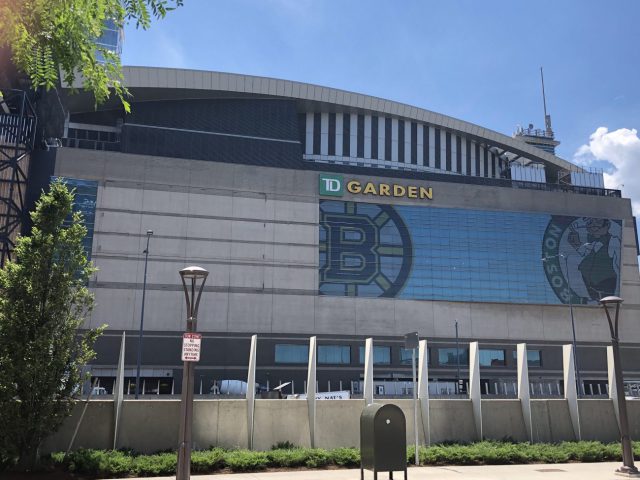 Getting to the arena
TD Garden occupies a prime spot of land at the edge of the famed North End, right by the distinctive Bunker Hill Bridge — if you've watched a TV broadcast of a Bruins or Celtics game at TD Garden over the last few years, chances are they used a shot of the bridge at some point, as it has become a fairly recognizable Boston landmark.
The Bunker Hill Bridge is part of Interstate 93, which runs through the heart of the city (and under it thanks to the "Big Dig" project that was completed in 2006), so highway and road access to the arena is quite easy. But be warned that Boston is a notoriously intimidating place to drive in, especially if you're not a local.
Fortunately, the arena also sits directly over North Station, a hub for both the subway and commuter rail. If you use the latter, you won't even have to step outside — you just take an escalator up one level to reach the arena's ticket-takers.
The MBTA subway, known to Bostonians as simply "the T," also stops at North Station but you'll have to step outside and walk a short distance to get to the arena entrance. The Green Line, which runs from such tourist-friendly areas as Back Bay and Boston Common, stops at North Station.
If you happen to already be in the North End, just walk. Because of the Big Dig, there's a large stretch of parkland that cuts through the North End, leading north to the arena. It's a very pleasant walk during the summer, when you'll see folks picnicking on the grass, but during the winter it'll be more folks walking as briskly as possible to get to their destination so they can go inside.
Regardless of the season, this is the best option if you're staying near TD Garden in one of the many hotels in the North End, including several just across Causeway Street to the south.
Parking at TD Garden
If you're driving to TD Garden, the primary option is the North Station Garage that serves the station sitting underneath the arena. Additional surface parking lots exist along Nashua Street north of TD Garden, and there are a handful of small garages along Causeway Street and farther into the North End.
Boston hotels near TD Garden
• Hotel Indigo Boston Garden – 0.1 miles away
• CitizenM Boston North Station – 0.1 miles away
• Courtyard Boston Downtown/North Station – 0.1 miles away
Search for more Boston hotels on Booking.com.
Map of the surrounding area
Things to do around the arena
One advantage to walking through the North End toward TD Garden is that you'll see all the bars and restaurants lined up on the streets just south of the arena, beckoning sports fans to come in out of the cold.
And there are quite a few of them, but being the vibrant neighborhood that it is, you get the sense that there doesn't have to be anything going on at the Garden to have a reason to go in.
Boston Beer Works, West End Johnnie's and Porters are just some of the establishments in the area offering bar grub, huge beer selections and about a gazillion TVs, and of course they're chock full of sports fans or other TD Garden patrons depending on the event.
TD Garden itself has seen an influx of development around it over the last decade, with new high-rise lofts, hotels and office buildings rising in the surrounding blocks. Along with it has come plenty of retail and restaurant options to compete with the long-established sports bars nearby, giving the fan many options to choose from.
The most prominent addition to TD Garden is the Hub on Causeway shopping mall, built between the arena and Causeway Street, which includes a movie theater and a hotel. Its presence has created a more dramatic entrance to the arena, giving it a lively feel similar to other development projects built to capitalize on their proximity to sports venues.
The North End is home to a prominent Italian community, so you'll find numerous Italian restaurants throughout the neighborhood. And if you're willing to venture a bit farther than that, you'll hit Boston Harbor and a range of seafood restaurants, many of which offer that most delectable of Boston eats, the lobster roll.
Boston restaurants near TD Garden
• The Fours – pub, 0.1 miles away
• Tavern in the Square – pub, 0.1 miles away
• The Harp – pub, 0.1 miles away
Search for more Boston restaurants on Tripadvisor.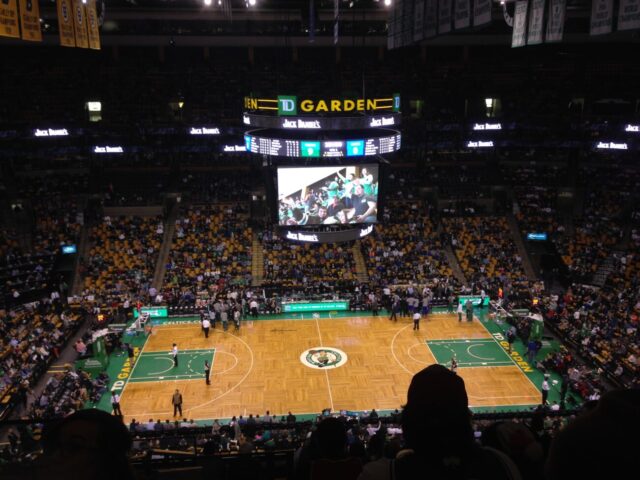 Watching a game at TD Garden
With so much outside, it might take you a little while to get inside TD Garden. But it's worth going in a little early to see what the arena has to offer as well.
To be frank, it doesn't look like much from the outside — indeed, it looks mostly like one big concrete slab — but the inside is plush and spacious and full of things to see, thanks in large part to a recent renovation.
Once you get your ticket scanned, one of the first things you'll come across is the pro shop for both the Bruins and Celtics, on the second level. Strangely, though, it's also accessible to people who aren't going to the game as well, necessitating that people who ARE ticketed get their tickets marked so that they'll be allowed to stay in the arena once they exit.
From there, it's another two levels up via escalator to reach the main concourse. TD Garden, similarly to Madison Square Garden, is set up in such a way that fans need to ascend multiple levels (the arena has nine in total) before reaching the event floors and the seating bowl, so be prepared to spend a fair amount of time on escalators.
There's nothing real distinctive about TD Garden's seating bowl — two general levels with a club level in between, like many other arenas. The view from the upper deck, known as the balcony level, is just fine, not terribly high in comparison to its peers unless you are in the highest rows.
Up there you have a clear view of all the Bruins and Celtics banners that hang from the rafters, as well as the relatively new center-hung HD scoreboard, at least.
And just behind those top seating rows, TD Garden recently installed the very large Top Shelf Bar that includes stools and bar seats, where you can watch either the event live or on one of several big screens set up behind the bar.
Interested in a suite at TD Garden? Buy suite tickets on SuiteHop.
Food and drink at TD Garden
From a concessions standpoint, you'll find a pretty good array of options, widened by TD Garden's recent renovation that included a widening of concourses to create more communal spaces and a food hall-like atmosphere.
Food choices include the usual staples — burgers, hot dogs, sausages, pizza — but also Boston favorites like clam chowder. If you're interested in trying a unique stadium-food gut-buster at TD Garden, head to the Frito-Lay Test Kitchen booth on the loge seating level for a Cheetos waffle chicken sandwich.
Boston, for our money one of the top cities for craft beer, has its selection represented well at TD Garden. You can sample as much of them as possible at the Craft Beer Garden on the balcony level, with beers from regional brands Allagash, Magic Hat and Wachusett among the selections available.
Original publish date: February 4, 2016
Most recent update: March 9, 2023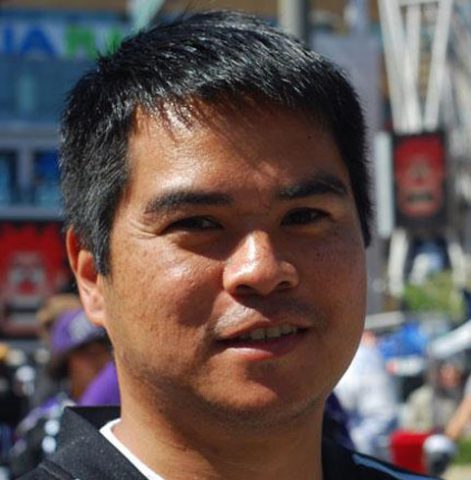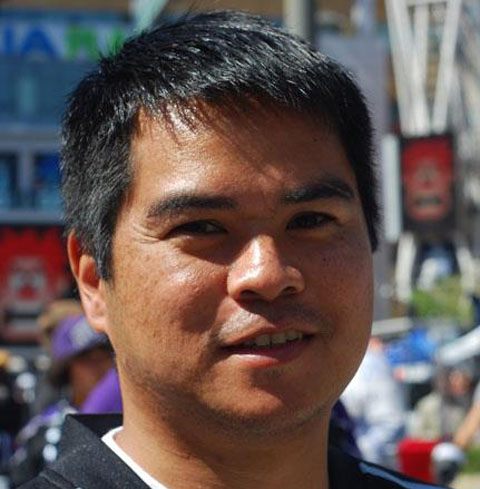 Edward de la Fuente | Itinerant Fan
I live for sports, and I love to travel. My biggest thrill is combining the two. I've been blogging about sports travel for more than a decade, and traveling for sports for twice as long.
About me | FAQ | Buy me a beer 🍺
Affiliate Disclosure
Please note that some of the links above are affiliate links, and at no additional cost to you, we earn a commission if you make a purchase. These recommendations are only for companies that we've used and have proven to enhance our sports travel experiences. To find out more about our affiliate partnerships, please read our Affiliate Disclaimer.
The Particulars
Home Teams
Boston Bruins
Boston Celtics
Address
100 Legends Way
Boston, MA 02114
Year Opened
1995
Capacity
17,565 (hockey)
18,624 (basketball)
Upcoming Events
All times local
Måneskin - RUSH! World Tour
Monday, September 25, 2023
8:30 pm
Get tickets at Ticketmaster »

Tedeschi Trucks Band - The Garden Party
Wednesday, September 27, 2023
7:30 pm
Get tickets at Ticketmaster »

Boston Bruins vs. Philadelphia Flyers
Friday, September 29, 2023
7:00 pm
Get tickets at Ticketmaster »

SZA - SOS Tour
Saturday, September 30, 2023
8:00 pm
Get tickets at Ticketmaster »

Boston Bruins vs. Washington Capitals
Tuesday, October 3, 2023
7:00 pm
Get tickets at Ticketmaster »