Fenway Park
Our guide to Fenway Park in Boston includes information on events, tickets, parking, public transportation, nearby hotels and restaurants, seating and more. Read on to find out how to get the most out of your gameday experience.
* * *
It's hard to find a compliment that hasn't already been said about Fenway Park, the home of the Boston Red Sox.
The place has been around for more than 100 years and is still standing, despite plenty of chatter over the years about replacing it, so it must be doing something right. And if it can greet visitors with the message on the scoreboard that it's "America's Most Beloved Ballpark" and receive nary a scoff from even the most jaded or cynical baseball fan, then it must REALLY be doing something right.
Yes, there's just something about Fenway Park. It's an old facility, for sure, and it shows its age if you look hard enough, but quite frankly, its age is part of its charm, and the Red Sox do an unbelievable job using the age factor to its advantage.
Attending a Red Sox game at Fenway Park is a little like being transported to the days of nickel trolleys and "base-ball to-day" — only you get all the modern perks you expect out of being a fan at a major-league game. In other words, you get the best of both worlds, but that's only one of the many reasons why this ballpark is worthy of being beloved.
Fenway Park's legendary status means it's often used for other events looking to capture its unique vibe. College football games, the NHL Winter Classic and major concerts are just some of the events held in recent years within Fenway Park's walls.
For more on visiting Boston, check out our Boston sports travel guide.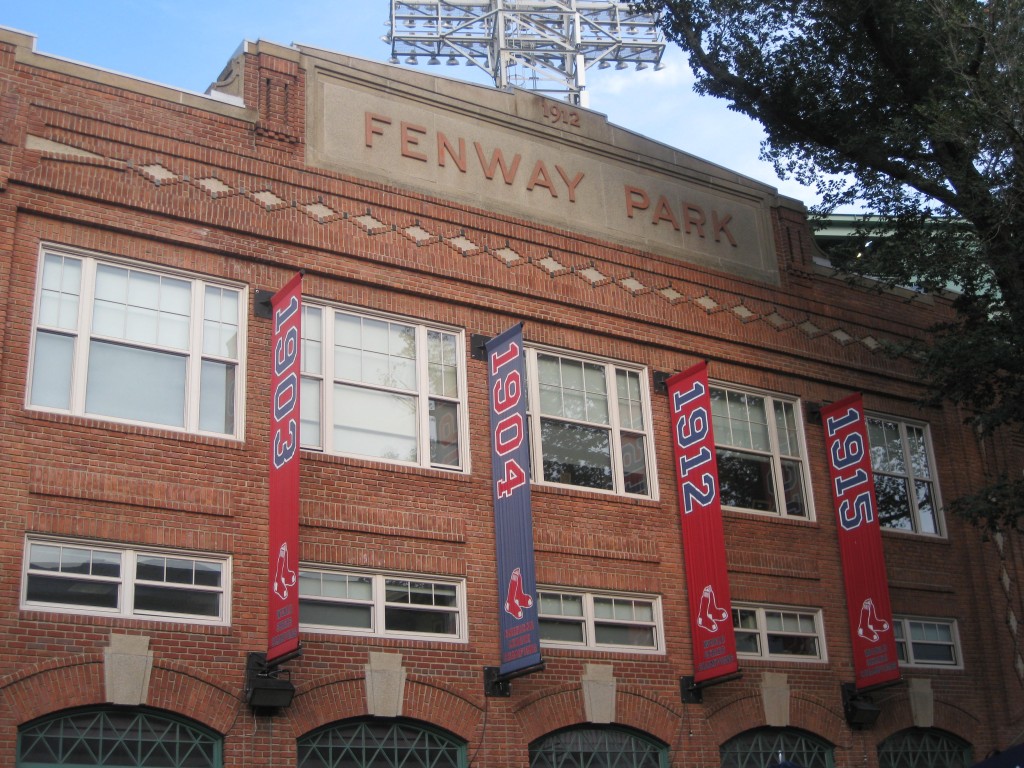 Getting to the ballpark
Fenway Park sits in a prominent spot in the city of Boston, with the Massachusetts Turnpike (aka Interstate 90, aka "Mass Pike" to locals) running just on the other side of the Green Monster, and major streets, subway lines and train lines all very close by.
The popular and bustling Back Bay section of town is within walking distance, separated from Fenway by a swath of parkland/swampland called the Back Bay Fens (which is what gives the Fenway neighborhood its name, and which in turn gives Fenway Park its name). But whether by foot, car or train, the ballpark is easily accessible.
If you're staying in a Back Bay hotel, walking to Fenway Park from there is a 15- to 20-minute journey, and it's a rather pleasant walk as long as you know where you're going — though with Boston's streets, that can be a bit of a challenge.
Refer to a map, of course, but in general, don't assume that a major thoroughfare like Boylston Street will lead you directly to Fenway. If you're walking west, for example, the more out-of-the-way Ipswich Street is a better route. When in doubt, find a cluster of Sox fans — one won't be hard to find if first pitch is near — and just follow them.
Riding Boston's subway system, known by locals as "the T," is also a convenient and fairly simple way to get to Fenway Park — just find your way to the Green Line, and then ride it to Kenmore station. But this also carries a caveat: Pay close attention to the letter of the Green Line train you board.
If you're on an E train heading west from central Boston, it will veer in another direction away from the Fenway area. The other Green Line routes, B, C and D, will stop at Kenmore. (Another helpful hint: Even though there is a Fenway station, accessible on the D route, the name refers to the Fenway neighborhood, not the ballpark. Getting off at Kenmore will give you a much shorter walk via Brookline Avenue.)
The Massachusetts Bay Transportation Authority (MBTA) also operates a commuter rail system, the Framingham-Worcester line of which has a stop right outside the ballpark, Lansdowne. Special-event trains typically run for Red Sox home games, and it's a good option if you're coming from well outside the city, though schedules are more limited (in late evenings, trains leave about every 60-90 minutes).
Parking at Fenway Park
Of course, you can drive to the game and park, but parking around Fenway Park can be particularly difficult, and expensive. It's highly recommended that if you're not local, you stick to walking or taking transit to the ballgame.
If you do drive, there are a number of small parking lots in the surrounding neighborhood. Rates begin at $40 for nearly all of the parking lots and tend to fill up quickly for Fenway Park events. Follow the link for a list of parking areas near Fenway Park.
Boston hotels near Fenway Park
Besides Back Bay, a handful of hotels stand near Kenmore Square and around Fenway Park. But if you're visiting Boston, you can choose from numerous other areas, such as the North End and Seaport District, and easily reach Fenway Park by subway.
• Residence Inn by Marriott Boston Back Bay/Fenway – 0.2 miles away
• Boston Hotel Commonwealth – 0.2 miles away
• The Eliot Suite Hotel – 0.4 miles away
Search for more Boston hotels near Fenway Park on Booking.com.
Map of the surrounding area
Things to do around the ballpark
The streets surrounding Fenway Park are definitely something to experience as game time approaches. There are things to do and places to eat, drink and people-watch all around, but if you're a first-time visitor, do reserve time for strolls down Lansdowne Street (behind the Green Monster) and especially Jersey Street (formerly known as Yawkey Way), where the ballpark's main entrance is.
In fact, ballpark turnstiles are on Jersey Street, which means that by joining the festivities there, you're actually entering the park, so be sure you're committed to going in before you head down that way.
Lansdowne Street in particular is filled with bars in which you can get your drink on, including the well-known Cask 'n Flagon, as well as the Bleacher Bar underneath Fenway's center-field bleachers (though not accessible from inside the park).
There's plenty of options on Brookline Avenue and Boylston and Van Ness streets, and a little farther away, on Commonwealth Avenue and Beacon Street.
And don't forget Back Bay, with lots of popular restaurants, bars and hotels on Boylston and Newbury streets, and beyond, for you to experience the best of Boston food within close proximity to Fenway Park.
But Jersey Street epitomizes the Fenway experience. Closed to vehicles on game days, the street is full of activity, and the Red Sox have given it a fair-like atmosphere with concession stands, picnic tables and performers such as a guy on stilts and a band playing old-timey music. The only way they could've made it feel more authentically like 1912 is if there were streetcars to dodge and trash everywhere.
Boston restaurants near Fenway Park
• Bleacher Bar – pub, 0.0 miles away
• Cask'n Flagon – pub, 0.1 miles away
• Beerworks No. 1 – pub, 0.1 miles away
Search for more Boston restaurants on Tripadvisor.
Watching a game at Fenway Park
It goes without saying that you'd want to walk around to experience any ballpark you've never visited, but this is a must here. There is just so much to look at, from the seating bowl to the concourses and beyond, that you owe yourself the time to walk around Fenway Park and soak in the atmosphere.
Fenway is very accommodating in this regard — it is much like Wrigley Field in that you see a lot of fans there who are quite obviously there for the experience, and the die-hard Red Sox fans in the crowd don't just tolerate them, they seem to welcome them.
Also, at some stadiums the ushers will practically throw themselves in your way to keep you from accessing prime seating areas if you don't hold tickets to those spots, but at Fenway Park they understand you probably want a really nice picture to take home, so they smile and let you do your thing, as long as you don't linger or abuse the privilege. Those things, while subtle, contribute greatly to the welcoming vibe.
At an old facility, you half-expect to walk in and find really outdated amenities, and at some stadiums that bears out. Fenway, though, has nice, roomy bathrooms (at least the ones we've seen) with non-flush urinals, a fairly wide concourse and expansive picnic and gathering areas.
If you've heard that the seats and aisles are narrower than usual, you're right — they do feel a bit like you're crammed in the middle seat on an airplane, but at least that contributes to the communal atmosphere.
You'll also find that Fenway Park's shape lends itself to poor sight lines in some seating areas. For example, the sections right by the Pesky Pole in right field face directly toward the outfield, and you'll have to turn your body to the left to see the mound and home plate. Yes, the resulting posture could make things uncomfortable from an ergonomic standpoint.
Meanwhile, poles and overhangs can easily block your view of game action and scoreboards depending on where your seating area is, but given Fenway Park's age, you will run into issues like that.
If your view is really that compromised, you can just watch the game on the HD scoreboards, one of the amenities that doesn't seem to fit in a 100-year-old ballpark but after a while you're glad it's there. And the displays that mimic the hand-operated scoreboard on the Green Monster are a nice touch.
Then there are the Green Monster seats, which have been wildly popular ever since the Red Sox introduced them in 2003. Not surprisingly, that seating area of Fenway Park is in heavy demand every season (there are only 274 seats in this section) and the Red Sox typically sell them in stages — for example, tickets for April and May games become available in mid-March. Prices vary depending on the day and the opponent but will almost always be north of $100.
Food and drink at Fenway Park
Fenway Park's concessions can seem fairly meat-and-potatoes as stadium food goes, but you'll find more adventurous options just by looking around a little.
Red Sox fans swear by the Fenway Frank, available throughout the ballpark, but New England standards such as lobster rolls, clam chowder and pot roast sandwiches are sold as well, in addition to novelty items like bacon on a stick.
Local chain Sal's Pizza, operates stands at Fenway, too, while Dunkin' Donuts sells its popular coffee throughout the concourse.
And the beer selection ranges from offerings by Samuel Adams — currently the official beer of Fenway Park — to locally based Wachusett Brewing, which brews the Green Monsta IPA available at the park.
Original publish date: February 4, 2016
Most recent update: March 23, 2023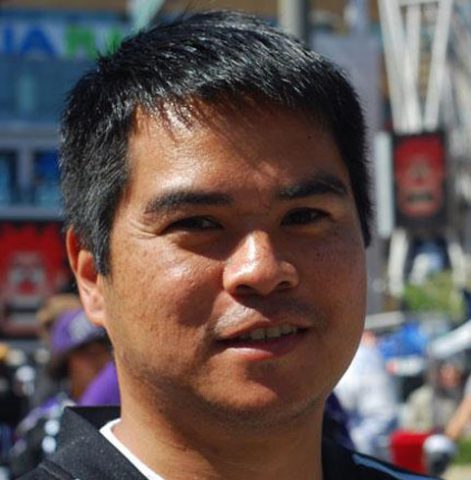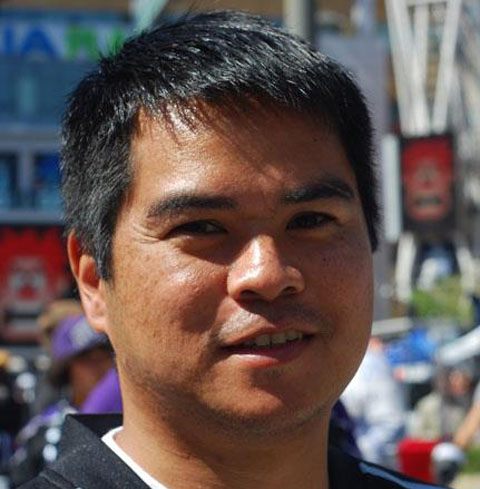 Edward de la Fuente | Itinerant Fan
I live for sports, and I love to travel. My biggest thrill is combining the two. I've been blogging about sports travel for more than a decade, and traveling for sports for twice as long.
About me | FAQ | Buy me a beer 🍺
Affiliate Disclosure
Please note that some of the links above are affiliate links, and at no additional cost to you, we earn a commission if you make a purchase. These recommendations are only for companies that we've used and have proven to enhance our sports travel experiences. To find out more about our affiliate partnerships, please read our Affiliate Disclaimer.
The Particulars
Home Teams
Boston Red Sox
Address
4 Jersey Street
Boston, MA 02215
Year Opened
1912
Capacity
37,731
Upcoming Events
All times local
Fenway Bowl
Thursday, December 28, 2023
11:00 am
Get tickets at Ticketmaster »

2024 Season Tickets
Monday, April 1, 2024
12:00 am
Get tickets at Ticketmaster »

Boston Red Sox vs. Baltimore Orioles
Tuesday, April 9, 2024
12:00 am
Get tickets at Ticketmaster »

Boston Red Sox vs. Baltimore Orioles
Wednesday, April 10, 2024
12:00 am
Get tickets at Ticketmaster »

Boston Red Sox vs. Baltimore Orioles
Thursday, April 11, 2024
12:00 am
Get tickets at Ticketmaster »