Detroit sports travel guide
Our city guides are meant to showcase the best of a metropolitan area from the perspective of a sports fan visiting to watch their favorite teams in a game or two — here's our guide to the best of Detroit sports travel.
* * *
With teams in the NFL, NHL, NBA and Major League Baseball, plus one of the nation's most prominent college athletic programs just 45 minutes away, Detroit is a prime destination for sports travel fans.
And the sports scene is thriving, with the Tigers and Lions enjoying varying degrees of success in their downtown stadiums, the Red Wings christening a new arena for "Hockeytown," and the Pistons joining them and moving back downtown after decades playing in the suburbs.
But there's plenty more to see in Detroit than sports. The city sometimes gets a bad rap as a tourist destination but, having visited the city a few times ourselves, we can tell you that the Motor City has a lot more to offer than it is given credit for. You just have to know where to go.
This guide is meant to help you get the most out of a Detroit sports travel vacation, so you can get the most of your visit when not seeing the city's teams in action.
Map of Detroit sports venues and attractions
Click placemark in index to find on map | View Detroit sports travel guide in a larger map
Where to watch sports in Detroit
Starting in 2017, all four of Detroit's major pro sports teams began playing downtown with the opening of Little Caesars Arena, the centerpiece of a new neighborhood called "District Detroit."
The Red Wings and Pistons both call the arena home, leaving behind Joe Louis Arena and The Palace of Auburn Hills, respectively. And the arena is within walking distance of the city's other two pro sports venues, which makes it convenient for Detroit sports travel vacationers.
Between 2017 and 2020, three of Detroit's past sports venues — Joe Louis Arena, the Palace and the Pontiac Silverdome — all met their demise, with the sites repurposed for non-sports development.
To find another site that's important to Detroit's sports past, visit the corner of Michigan and Trumbull avenues in Corktown, west of downtown, where the old Tiger Stadium stood.
The playing field remained for many years after the stadium was torn down, but it has since been redeveloped into a modern amateur baseball facility known as the Corner Ballpark.
Primary sports venues in Detroit
• Comerica Park: Home of the Tigers: Located at 2100 Woodward Ave. downtown.
• Ford Field: Home of the Lions. Located at 2000 Brush St. downtown (next to Comerica Park).
• Little Caesars Arena: Home of the Red Wings and Pistons. Located at 2645 Woodward Avenue.
Arriving and getting around Detroit
Getting in
Detroit Metropolitan Wayne County Airport (DTW) sits about 20 miles west of downtown and is a Delta hub. Fly in via Delta and you'll find yourself in one of the longest terminals in the country — so long that it needs its own tram.
Other airlines serve the airport from points around the midwest, and service to and from Chicago in particular is plentiful and occasionally very cheap.
Detroit is also served by Amtrak, but routes that lead to the station at 11 W. Baltimore Ave. only go as far as Chicago. To get to farther points in the midwest, Greyhound (1001 Howard Street) operates numerous routes to and from the city.
Interstates 75, 94 and 96 converge in downtown Detroit and lead to most big cities around Michigan (use 94 to arrive from Chicago/Grand Rapids and 75 from Toledo). In Canada, Route 401 leads from Toronto to Windsor, and the Detroit-Windsor Tunnel connects the two cities.
Where to stay
Between the many "brand-name" hotels and the casinos, there's plenty of lodging to be found downtown, including numerous options within walking distance of Comerica Park, Ford Field and Little Caesars Arena. The Marriott hotel at the Renaissance Center has the distinction of being the tallest hotel in North America at 73 stories.
In Ann Arbor, just about every major brand has a hotel near the University of Michigan campus and its sports facilities, or along the nearby I-94.
If your travels in Detroit include seeing both the pro sports teams and the Michigan Wolverines, then consider staying at a hotel near the Detroit airport. Many airport hotels in the city of Romulus offer good deals and, while not close to either downtown Detroit or Ann Arbor, allow you to at least stay within a reasonable distance of both.
Getting around
Other than the usual big-city bus network, the closest thing to a mass-transit line in Detroit is the People Mover, a driverless train that makes stops at various points around downtown. Riders can board for just 75 cents per ride; use Grand Circus or Broadway for Comerica Park and Ford Field.
Detroit also opened a new light-rail line, known as the QLINE, in 2017. The line originates downtown and runs largely along Woodward Avenue. Riders can use the Grand Circus or Montcalm Street stops to get to Comerica Park or Ford Field, and the Sproat Street/Adelaide Street station to reach Little Caesars Arena.
Roads in Detroit aren't too difficult to navigate as long as it isn't snowing — the main roads downtown, such as Woodward Avenue and Jefferson Avenue, are quite wide with large medians.
The downtown grid can be rather confusing to the uninitiated, though, with Michigan Avenue cutting diagonally through the area and several streets curving to conform with the semi-circular Grand Circus Park.
If your plan is to spend the day around downtown, consider parking your car somewhere and walking — as long as the weather isn't too harsh, the stroll should be very pleasant.
Gameday parking
Downtown Detroit is full of lots and structures that sports fans can use. Despite their downtown locations, Comerica Park and Ford Field have sizable parking lots as well, though cheaper options can typically be found around downtown, as can free or metered street parking on a number of streets within a few blocks of the venues.
For Little Caesars Arena, a large parking structure was constructed alongside the arena, but cheaper parking can typically be found across the freeway, in some of the same lots that service the other two venues.
Things to see and do in Detroit
Even if your reason for coming to Detroit is sports travel, the region has so much more to offer, so here's a guide to some of the things to experience when you're not watching the region's teams in action:
Get to the Greek (and other interesting neighborhoods)
Arguably the most interesting part of Detroit's downtown is Greektown, a vibrant area within walking distance of Comerica Park and Ford Field. Historic sites, popular eateries and even a couple of casinos are contained within, and you'll find many fellow fans in the district before or after games.
Other nearby districts worth visiting are Midtown just to the northwest, less touristy but with a fine selection of restaurants and bars (likely more popular with hip locals than downtown), and Corktown to the west, which has an old-timey neighborhood feel with plenty of unassuming pubs and restaurants.
Windsor is across the river in Canada but also full of eateries and casinos and accessible by bus. It's typically mentioned prominently in Detroit travel guides. You'll need a passport if you choose to head across the border, of course.
Museums to see in Detroit
There are many opportunities throughout town to find out a little about Detroit's history and culture.
There's the Henry Ford Museum in Dearborn, a sprawling complex that exhibits far more about American history than just the development of the automobile. There's the Detroit Institute of Arts in Midtown, with a stunningly expansive art collection. And for music lovers, there's Hitsville U.S.A., also in Midtown, where Motown Records got its start.
For an example of how sports and culture collide in Detroit, see the Joe Louis Fist, a monument to the groundbreaking boxer that stands at the intersection of Woodward and Jefferson avenues, in front of Hart Plaza.
Try a taste of Detroit
Like most big cities, Detroit has its share of interesting eateries — some of them help define the cuisine of the region, while others are just good places to learn about what makes up local character.
Here's a small guide to restaurants worth checking out during your travels in Detroit:
• American Coney Island (114 W. Lafayette Blvd.) and Lafayette Coney Island (118 W. Lafayette Blvd.): These two establishments stand next to each other in the heart of downtown and serve the same things — Coney Island hot dogs (basically chili dogs, but the type of chili placed on them is what makes them distinctive to the region) and other things slathered with chili.
The two establishments have a long-running rivalry and many Detroiters are loyal to one or the other, which makes it all the more worth it for a visitor to try both in order to make an informed decision about which side to choose.
• Al Ameer (12710 W. Warren Ave. in Dearborn): If you visit Dearborn, immerse yourself in the culture of the U.S.'s largest Arab-American community. Al Ameer is one of the most established Middle Eastern eateries on the busy Warren Avenue corridor.
• Astoria Pastry Shop (541 Monroe St.): Expect crowds at this bakery in Greektown known for tortes, baklava and other European pastries.
• Buddy's Pizza (17125 Conant St.; multiple locations): Did you know that Detroit has its own style of pizza? More and more restaurants are serving up square pizzas with crispy edges, but this local chain is credited with being the first. It has a downtown location at 1565 Broadway Street, but the one on Conant Street is the original, open since 1946.
• Hockeytown Cafe (2301 Woodward St.): Worth visiting as much, if not more, for the atmosphere than the food. It's a veritable Red Wings shrine and a great place to watch hockey games (and other sports) if you can't get into Little Caesars Arena, two blocks away.
• Pegasus Taverna (558 Monroe St.): One of the most popular restaurants in Greektown, its main attraction is its saganaki, a "flaming cheese" appetizer.
• Slow's Bar-B-Q (2138 Michigan Ave.): Detroit isn't known for BBQ but this restaurant in Corktown is one of the most highly regarded in the region and nearly always busy, especially if there's a game going on.
More sports
Many sports travel vacationers head to Detroit to get to events at the University of Michigan, located about an hour west of downtown in the city of Ann Arbor.
There, the Wolverines play football at the famed Michigan Stadium, nicknamed "The Big House," and basketball at Crisler Center. (Michigan Stadium also hosted the NHL's Winter Classic between the Red Wings and Toronto Maple Leafs in 2014.)
Though it's in East Lansing, a two-hour drive from Detroit, Michigan State also captivates much of Detroit's attention; it's not uncommon to see fans of both the Wolverines and Spartans packing bars in Detroit on a fall Saturday.
Back in the Detroit metropolitan area, the University of Detroit-Mercy and Oakland University play Division I basketball, among other sports.
Original publish date: May 21, 2014
Most recent update: March 2, 2023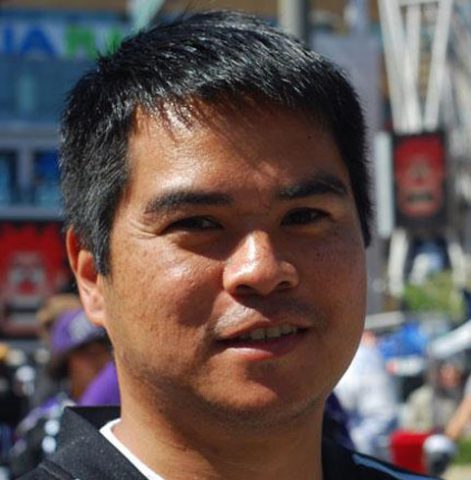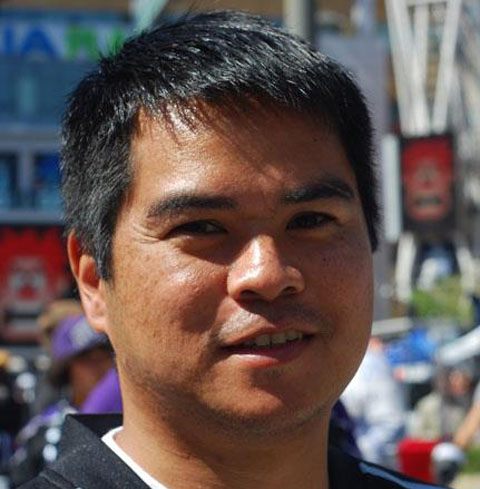 Edward de la Fuente | Itinerant Fan
I live for sports, and I love to travel. My biggest thrill is combining the two. I've been blogging about sports travel for more than a decade, and traveling for sports for twice as long.
About me | FAQ | Buy me a beer 🍺
Affiliate Disclosure
Please note that some of the links above are affiliate links, and at no additional cost to you, we earn a commission if you make a purchase. These recommendations are only for companies that we've used and have proven to enhance our sports travel experiences. To find out more about our affiliate partnerships, please read our Affiliate Disclaimer.