Miami sports travel guide
Our city guides are meant to showcase the best of a metropolitan area from the perspective of a sports fan visiting Miami to watch their favorite teams in a game or two. Here's our guide to the best of Miami sports travel.
* * *
Miami and the South Florida region are tourist favorites for many reasons — warm weather, beaches, good food, a unique culture.
And Miami is a terrific spot for a sports travel vacation, too, with teams in all five major sports leagues and events ranging from college football bowl games to major golf tournaments to tennis to NASCAR.
The region's sunshine and popularity with tourists makes it a prime location for a lot of big time sporting events, but that's not all there is to do in South Florida, of course. Indeed, watching the sports teams is just scratching the surface of all the attractions in the Miami area, and no matter what time of year you choose to visit, something will be happening to pique your sports interest.
If a big game is the reason you're planning a trip to Miami, you'll have plenty on your plate. The city has hosted a record 10 Super Bowls and remains in the rotation for future games, and it is also a regular candidate for the College Football Playoff championship game.
But don't miss out on everything else Miami has to offer while you're there. This travel guide will help you get the most out of your visit to the Miami area, both while you're watching the sports teams and during your free time.
Map of Miami sports venues and attractions
Click placemark in index to find on map | View Miami sports travel guide in a larger map
Where to watch sports in Miami
Much like everything else in South Florida, its sports venues are spread out across a wide area. Kaseya Center is located downtown, but LoanDepot Park is a few miles to the west. Hard Rock Stadium is in the neighboring community of Miami Gardens, and FLA Live Arena is located in the suburb of Sunrise, closer to Fort Lauderdale than Miami.
The Miami sports scene added a new professional team in 2020 when Major League Soccer expansion club Inter Miami CF began play. Part-owned by retired soccer star David Beckham, Inter is playing in Fort Lauderdale at a temporary facility, branded DRV PNK Stadium, until a permanent stadium is completed near Miami International Airport.
The most prominent college team in town, the University of Miami football team, also plays its games at Hard Rock Stadium after having moved there from the Orange Bowl.
Hard Rock Stadium (once known as Joe Robbie Stadium, Dolphins Stadium and Pro Player Stadium, among other names) underwent an extensive renovation several years ago that included, among other things, a canopy to shade fans in the stadium's upper deck.
The venerable old Orange Bowl stadium, which once was home to the Dolphins and hosted five Super Bowls, was demolished in 2008 to make way for LoanDepot Park.
Primary sports venues in Miami
• DRV PNK Stadium: Home of Inter Miami CF. Located at 1350 NW 55th Street in Fort Lauderdale.
• FLA Live Arena: Home of the Panthers. Located at 1 Panther Parkway in Sunrise.
• Hard Rock Stadium: Home of the Dolphins and University of Miami football. Located at 347 Don Shula Drive in Miami Gardens.
• LoanDepot Park: Home of the Marlins. Located at 501 Marlins Way in the Little Havana neighborhood.
• Kaseya Center: Home of the Heat. Located at 601 Biscayne Boulevard in downtown Miami.
Arriving and getting around Miami
Getting in
Given its location at the southern end of Florida, Miami is a 90-minute flight or longer from most other major U.S. cities. The good news is you have your choice of airports at which to arrive.
Miami International Airport (MIA) is the closest one to downtown Miami and the largest in terms of capacity of flights and frequency of international flights. It is a major hub for American Airlines.
The two alternative options to the north are Fort Lauderdale-Hollywood International Airport (FLL) and Palm Beach International Airport (PBI), which offer more options from discount carriers.
Amtrak operates service to South Florida on routes that run down the Atlantic coast from as far away as New York City. Miami's station is located at 8303 NW 37th Avenue.
Bus trips to the region are possible from cities throughout Florida, and you can also bus from Atlanta to Miami. Greyhound operates out of the Miami Intermodal Center, located at 3797 NW 21st Street — just east of Miami International Airport.
If you're driving in from anywhere besides the Florida Keys, you're likely arriving via Interstate 95, which travels up and down the Atlantic coast, or I-75, which comes from the Gulf Coast via "Alligator Alley" and the Everglades. I-95 runs through West Palm Beach, Fort Lauderdale and Miami before ending just south of downtown.
Where to stay
There are many tourist-friendly hotel spots in the area, but where you ultimately choose to stay might depend on what you most want to be close to — especially if your reason for visiting Miami is sports travel.
Downtown Miami is a good choice for Kaseya Center (within walking distance of most downtown hotels) and LoanDepot Park, but if your plans involve a game at Hard Rock Stadium, FLA Live Arena or DRV PNK Stadium, the Fort Lauderdale area typically is more convenient (not to mention a bit cheaper).
Most tourists eye Miami Beach for lodging, but allow yourself at least 30-45 minutes just to get out of the beach and back into Miami proper because of the traffic that typically snarls the area. If you're on a budget, just scour the major streets that cross with I-95 — nearly every one from West Palm Beach to Miami has a hotel or two just off the freeway.
Getting around
You'll likely find a car is needed for your trip unless you plan to confine yourself to a small area of town. But there are alternatives.
Downtown Miami has a Metromover system (a system of driverless trains that travel in loops around the area, much like Detroit's People Mover) and also Metrorail, a more traditional train system that is useful for traveling between downtown and other destinations such as Miami Airport and the University of Miami campus.
If you'd like to travel between Miami, Fort Lauderdale and West Palm Beach without a car, your best bet is the Tri-Rail, a commuter train service that connects the three cities. It offers connections to each of the three major airports and also connects with Metrorail via the Metrorail Transfer Station.
For drivers, note that some highways in the area require tolls, including Florida's Turnpike which leads southward to Hard Rock Stadium. Transponders are used but many toll stations will allow drivers to simply drive through, and tolls are collected after the system logs your car's license plate.
If you rent a car upon arrival in South Florida, you're most likely taken care of, but be sure to check with the agency to clarify how tolls are assessed to your final bill.
Gameday parking
Hard Rock Stadium and FLA Live Arena are surrounded by massive parking lots. LoanDepot Park has four garages surrounding it and a number of small surface lots around the neighborhood.
Kaseya Center patrons are directed to park at one of a number of private lots in the downtown area, the closest of which is at the neighboring Bayside Marketplace shopping center.
Things to see and do in Miami
Even if your reason for coming to Miami is sports travel, the region has so much more to offer. Here's a guide to some of the things to see and do during your travels through Miami:
Go to the beach
This seems like an obvious thing to do in South Florida, but any travel guide to Miami will mention this activity prominently. The Atlantic Ocean is so close by, you might as well dip a toe in it or at least take a look, and of course there's plenty of activities, food/drink and people-watching.
South Beach and Fort Lauderdale Beach tend to the the most popular among tourists and thus the most crowded, but lesser-known beaches all along the Atlantic coast offer most of the same perks.
Head north of the Miami Beach area to find lesser-known beach spots such as Haulover Beach, Sunny Isles Beach and Hollywood Beach.
Stray off the beaten path
Miami's Art Deco architecture is one of its most well-known traits. Walking tours are offered for anyone who wants to explore these styles of buildings, starting at Miami Beach.
For a more up-and-coming taste of Miami culture, head to the Wynwood Art District north of downtown, home to a number of old buildings rehabilitated into art galleries, museums, restaurants and shops.
Just south of downtown, you can find Brickell, the city's financial district which has also become a center for upscale shopping and nightlife.
Some of Miami's arts and culture attractions are located downtown, near Kaseya Center. The Frost Museum of Science, the Perez Art Museum and the Miami Children's Museum are within a mile of the arena.
Experience local flavor
Cuban culture is an integral part of Miami, and thus Cuban food can be found everywhere — most prevalently in the Little Havana neighborhood and its famed Calle Ocho (Eighth Street).
Eateries worth trying in Little Havana include Versailles (3555 SW Eighth Street), Cafe La Trova (971 SW Eighth Street) and La Palma (6091 SW Eighth Street).
Did you know Little Havana has its own version of the hamburger? The Cuban frita, with a spiced patty and fried onion sticks can be sampled at El Rey de las Fritas (1821 SW Eighth Street) or at its fierce competitor, El Mago de las Fritas (5828 SW Eighth Street).
Don't miss the local seafood either. Joe's Stone Crab (11 Washington Ave. in Miami Beach) is a longtime local institution.
And among nightlife spots on Miami Beach, few are more popular — or better for celebrity sighting — than the Clevelander (1020 Ocean Drive) and LIV (4441 Collins Ave.).
More sports
Even if your Miami sports travel vacation revolves around the pro teams, here's a guide to more athletic pursuits to check out:
The University of Miami is the most well-known school in town when it comes to collegiate athletics, but not the only one. Florida International (in West Miami) and Florida Atlantic (in Boca Raton) both have relatively young Division I football programs and on-campus stadiums.
Come bowl season, the region currently hosts two games, the Orange Bowl (at Hard Rock Stadium) and the Boca Raton Bowl (at FAU Stadium). And the Orange Bowl is in the rotation for the semifinals of the College Football Playoff, which it hosts every three years.
In March, many Major League Baseball fans head to South Florida for spring training. But be aware that the closest Grapefruit League complex to Miami is more than an hour's drive north in West Palm Beach. Check out our Grapefruit League spring training guide for more on planning a spring baseball trip to Florida.
NASCAR holds two race weekends per season, including the final race for its top series, at the Homestead-Miami Speedway in Homestead. And Formula 1 has recently staked its claim to the market with the Miami Grand Prix, held in May at a temporary circuit built on the Hard Rock Stadium grounds known as the Miami International Autodrome.
And the ATP and WTA tennis tours hold the Miami Open tournament every March-April at Hard Rock Stadium, which has an adjoining tennis complex.
Original publish date: June 3, 2015
Most recent update: March 2, 2023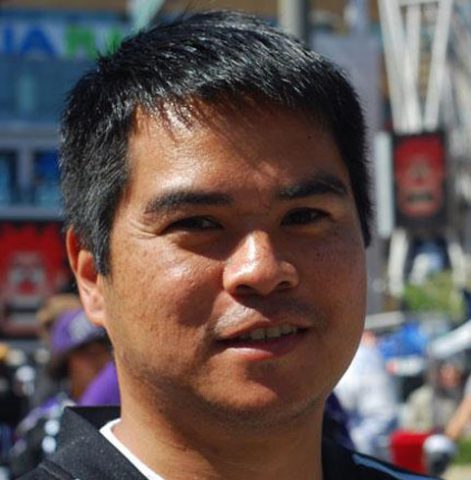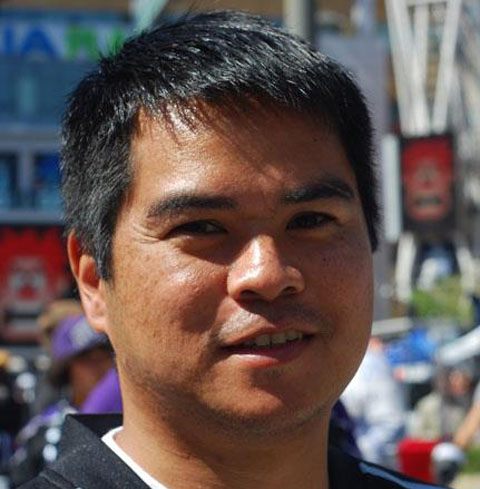 Edward de la Fuente | Itinerant Fan
I live for sports, and I love to travel. My biggest thrill is combining the two. I've been blogging about sports travel for more than a decade, and traveling for sports for twice as long.
About me | FAQ | Buy me a beer 🍺
Affiliate Disclosure
Please note that some of the links above are affiliate links, and at no additional cost to you, we earn a commission if you make a purchase. These recommendations are only for companies that we've used and have proven to enhance our sports travel experiences. To find out more about our affiliate partnerships, please read our Affiliate Disclaimer.