Kaseya Center
Our guide to Kaseya Center in Miami, home arena of the Heat includes information on events, tickets, parking, public transportation, nearby hotels and restaurants, seating and more. Read on to find out how to get the most out of your gameday experience.
* * *
In Miami's vibrant sports scene, Kaseya Center might be its most interesting venue.
It's got a lot going for it — a prime location downtown, right alongside Biscayne Bay (meaning it's the closest sports venue to Miami Beach); a sleek, beautiful arena; and a prime tenant in the Miami Heat that for the better part of a decade has been the hottest ticket in town.
The Heat, which won three titles in their first 25 years of existence and is responsible for bringing a number of star players into the Miami spotlight, undoubtedly occupies a marquee spot in South Florida's sports consciousness — indeed, only the Dolphins rival the Heat's popularity among local sports fans.
The Heat really are Miami's glamour team, and in good times or bad, you can expect their home arena to be filled whenever the Heat are home.
And Kaseya Center doesn't become the center attention just on Heat game nights, as major concerts and other events routinely come to the building each year.
Kaseya Center is a new name. For the first 20 years of the building's existence, it was known as AmericanAirlines Arena, and then for a short while as FTX Arena before the naming sponsor company's ignominious collapse. A new 17-year agreement gives hope that the arena will finally have a name that sticks around for a while.
Whatever the name is, the glitz involved in watching a Miami Heat game or any other event at the downtown arena should remain the same.
Looking for Kaseya Center event tickets? Search events on Ticketmaster.
Top photo credit: Christopher Lopez
Getting to the arena
Because Kaseya Center occupies such a prime piece of land, there are disadvantages in trying to get there on an event night — namely traffic and parking.
And it almost doesn't matter what day or time you're headed there, because between the 9-to-5 commuters and the tourists going to and from the beach, the area is full of vehicles at nearly all waking hours.
Interstate 95 runs several blocks west of Biscayne Boulevard, the main thoroughfare on which the arena is located, and I-395, north of the arena, offers access via the Biscayne Boulevard exit.
If you don't want to drive, and you're already in Miami proper, you have public transportation options. The city's Metrorail service operates through downtown; the Overtown/Arena station is five blocks away.
Want to get a little closer? Then get off Metrorail at Government Center and transfer to the Metromover, an automated train system with three lines that wind through downtown. Get on an Omni Loop train and exit at Freedom Tower, one block from the arena. The Metromover system in particular can be confusing at first glance, though, so be sure to study a map to be sure you know where you're headed.
Parking at Kaseya Center
Once you've found Kaseya Center, your next challenge is finding parking. Considering its downtown location, parking is at a premium, and inventory is likely to decrease in coming years as development ramps up nearby. That includes a handful of surface parking lots directly west of the arena, which are slowly giving way to high-rise residences, retail and other hallmarks of an arena-adjacent downtown district.
Kaseya Center has its own parking garage but it is typically filled by permit-holders, particularly for Heat games. Valet parking is sometimes available depending on event; motorists can enter via NE 8th Street on the arena's north side.
The primary parking alternative for single-event patrons lies just south of Kaseya Center at the Bayside Marketplace shopping center. Parking rates vary depending on the event, but expect to pay $25 or more for Heat games. Advance-purchase parking is available via ParkWhiz.
Miami hotels near Kaseya Center
Note that the majority of downtown Miami hotel options are several blocks away from Kaseya Center, south of Flagler Avenue. So if you're staying downtown and heading to a Heat game or another event at the arena, you might be looking at a walk of several blocks.
• Holiday Inn Port of Miami-Downtown – 0.2 miles away
• InterContinental Miami – 0.6 miles away
• Courtyard by Marriott Miami Downtown – 0.6 miles away
Search for more Miami hotels on Booking.com.
Map of the surrounding area
Things to do around the arena
It being downtown, you don't have to stray too far from the arena to find places to hang out before tipoff. The aforementioned Bayside Marketplace contains more than a few places to eat and drink, including chains like Bubba Gump and Five Guys as well as an outdoor daiquiri bar.
The blocks immediately north and west of the arena have a smattering of sports bars and restaurants as well, and also the occasional nightclub if you feel like getting your groove on once the game is over.
But if you're visiting, you'll want to budget time to branch further out and explore Miami in 1 day.
For example, the Brickell neighborhood south of downtown is Miami's preferred district for urban living and offers plenty of restaurants and bars. Similarly, the Wynwood district north of downtown offers an array of entertainment, but with a more artsy vibe.
If you don't mind the traffic getting across Biscayne Bay, Miami Beach is an option, too. Hang out on a restaurant patio, rent a bike and ride it along the beach or just cruise down Ocean Avenue and people-watch.
There aren't too many arenas around which you can do those sorts of things pregame, so you might as well take advantage of it. Just allow yourself plenty of time to get back to Kaseya Center lest you miss the start of your event.
For more on visiting Miami, check out our Miami sports travel guide.
Miami restaurants near Kaseya Center
• Los Ranchos Steakhouse – steakhouse, 0.1 miles away
• Tuyo Restaurant – international, 0.2 miles away
• Largo Bar & Grill – American, 0.2 miles away
Search for more Miami restaurants on Tripadvisor.
Watching a game at Kaseya Center
Once you're inside the seating bowl, Kaseya Center is all about the experience of watching basketball. That goes without saying, right? After all, it is primarily a basketball arena.
But spend enough time in Miami and you'll see that they do the entertainment and nightclub scene very well, and though the Heat game is clearly the most important thing, of course, the arena offers plenty of flash as well.
For example, the building takes advantage of its picturesque location by having a plaza on the east side that overlooks the bay and includes a restaurant called 601, with standing tables, lamps and the like so that fans can gather and mingle while holding a drink, like attending a sophisticated mixer.
Though it's on the opposite side from the main entrance facing Biscayne Boulevard, you'll find it to your advantage to check it out anyway, and here's why: the west entrances tend to get jammed up with fans waiting to enter, but few seem to realize that there are three whole other sides to the arena. So if you're looking to enter without dealing with crowds, take a stroll around and you'll likely be pleasantly surprised.
As a basketball-only arena, the sight lines are terrific throughout the seating bowl at Kaseya Center. The lower bowl is big without feeling too far removed from the action, while the upper deck can feel somewhat high in the very top rows thanks to a rounded shape that allows for more seating along the sidelines.
If your seating area is that high, though, you can at least distract yourself with some of the many things worth seeing around Kaseya Center.
The center-hung scoreboard is the most notable thing — it doesn't offer impressively wide screens like some of its peers around the NBA, but how many of the competitors change color? This scoreboard is designed to resemble a sea anemone, with lighted tentacles spreading out from behind the numerous screens that change color almost like a lava lamp.
Meanwhile, the arena rafters are filled with the Miami Heat's three very large championship banners, as well as a few auxiliary screens that display game information.
Look closely at the wall behind the upper seating area, though, and you'll see two retired jerseys that have nothing to do with the Heat: One for Hall of Fame Dolphins quarterback Dan Marino, the other for NBA legend Michael Jordan — who had his jersey retired by the Heat despite the fact that he never played for them.
Interested in a suite at Kaseya Center? Buy suite tickets on SuiteHop.
Food and drink at Kaseya Center
You're greeted with lots of food and drink options at Kaseya Center, so do spend some time walking around surveying your options, which do well as a representation of the cuisine in Miami. You'll find a lot of Latin food choices, such as the Cuban sandwich, street tacos and mofongo.
For choices that venture away from typical arena food, check out the Kuenko stand for noodles, baos and poke bowls, or Ms. Cheezious for gourmet grilled cheese sandwiches. In addition, Mojo Donuts sells donut varieties like guava and cheese and Nutella bacon.
Craft beer options are numerous around Kaseya Center. Local favorite Wynwood Brewing has its own carts around both the main and upper concourses, and the Craft Beer Cart on the 100 level sells beers from Biscayne Bay Brewing and J Wakefield.
If you're in the mood for a margarita, you can get one at the Bodega Taqueria food stands on either concourse level.
Original publish date: February 4, 2016
Most recent update: November 3, 2023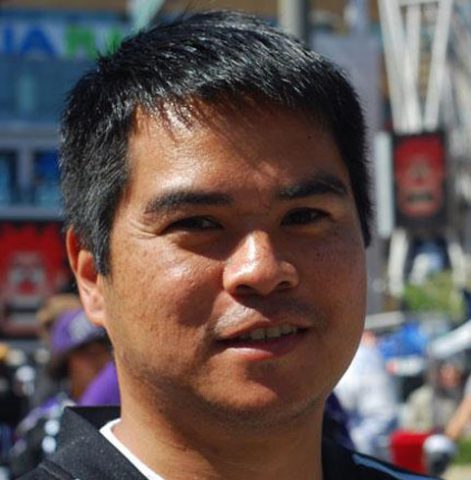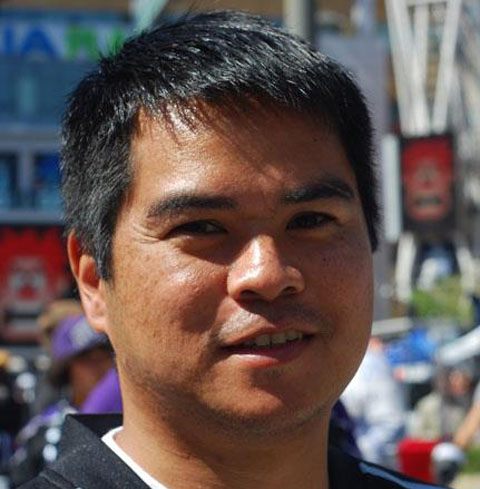 Edward de la Fuente | Itinerant Fan
I live for sports, and I love to travel. My biggest thrill is combining the two. I've been blogging about sports travel for more than a decade, and traveling for sports for twice as long.
About me | FAQ | Buy me a beer 🍺
Affiliate Disclosure
Please note that some of the links above are affiliate links, and at no additional cost to you, we earn a commission if you make a purchase. These recommendations are only for companies that we've used and have proven to enhance our sports travel experiences. To find out more about our affiliate partnerships, please read our Affiliate Disclaimer.
The Particulars
Home Teams
Miami Heat
Address
601 Biscayne Blvd.
Miami, FL 33132
Year Opened
1999
Capacity
19,600
Upcoming Events
All times local
Bayside Marketplace Garage Pkg: Miami HEAT vs. Cleveland Cavaliers
Friday, December 8, 2023
7:30 pm
Get tickets at Ticketmaster »

Miami Heat v. Cleveland Cavaliers
Friday, December 8, 2023
8:00 pm
Get tickets at Ticketmaster »

Ms. Lauryn Hill & Fugees: Miseducation of Lauryn Hill 25th Anniv. Tour
Sunday, December 10, 2023
7:30 pm
Get tickets at Ticketmaster »

Miami Heat vs. Charlotte Hornets
Wednesday, December 13, 2023
7:30 pm
Get tickets at Ticketmaster »

Miami Heat vs. Chicago Bulls
Thursday, December 14, 2023
7:30 pm
Get tickets at Ticketmaster »