Hard Rock Stadium
Our guide to Hard Rock Stadium in Miami Gardens, Florida, includes information on events, tickets, parking, public transportation, nearby hotels and restaurants, seating and more. Read on to find out how to get the most out of your gameday experience.
* * *
For a 30-year-old stadium that has seen more than its fair share of major sports moments, the football venue in Miami now known as Hard Rock Stadium — the longtime home of the Miami Dolphins — has witnessed quite a bit of change.
Originally known as Joe Robbie Stadium, it has sported eight different names thanks to a revolving door of corporate naming sponsors, from the plain (Dolphin Stadium) to the ludicrous (Land Shark Stadium).
It went from a state-of-the-art football-only venue to a multipurpose football/baseball stadium when the Florida Marlins moved in for the 1993 season, and then back again after the Marlins moved on to their own ballpark, Marlins Park.
And it has undergone a few renovations, but none more dramatic than the two-year refurbishment it underwent prior to the 2016 season, when seats were removed from all four corners of the upper seating bowl in favor of four large videoboards; every seat was replaced, the color going from orange to aqua; and a massive canopy was installed over the seating area to protect the majority of fans in case of inclement weather or incessant sunshine (both of which Miami frequently has).
The venue received a new name, Hard Rock Stadium, to go along with all the new bells and whistles. In addition to its usual duties as the home of the Dolphins, the University of Miami Hurricanes and the Orange Bowl, it hosted its sixth Super Bowl in 2020.
And the list of big-time events it has staged is long, from the World Series to college football's BCS Championship, and from the Pro Bowl to WrestleMania.
For a stadium with so much history in the NFL, college football and MLB, there's still more memories yet to be made.
Looking for Hard Rock Stadium event tickets? Search events on Ticketmaster.
Top photo credit: Jillian Cain Photography / Shutterstock.com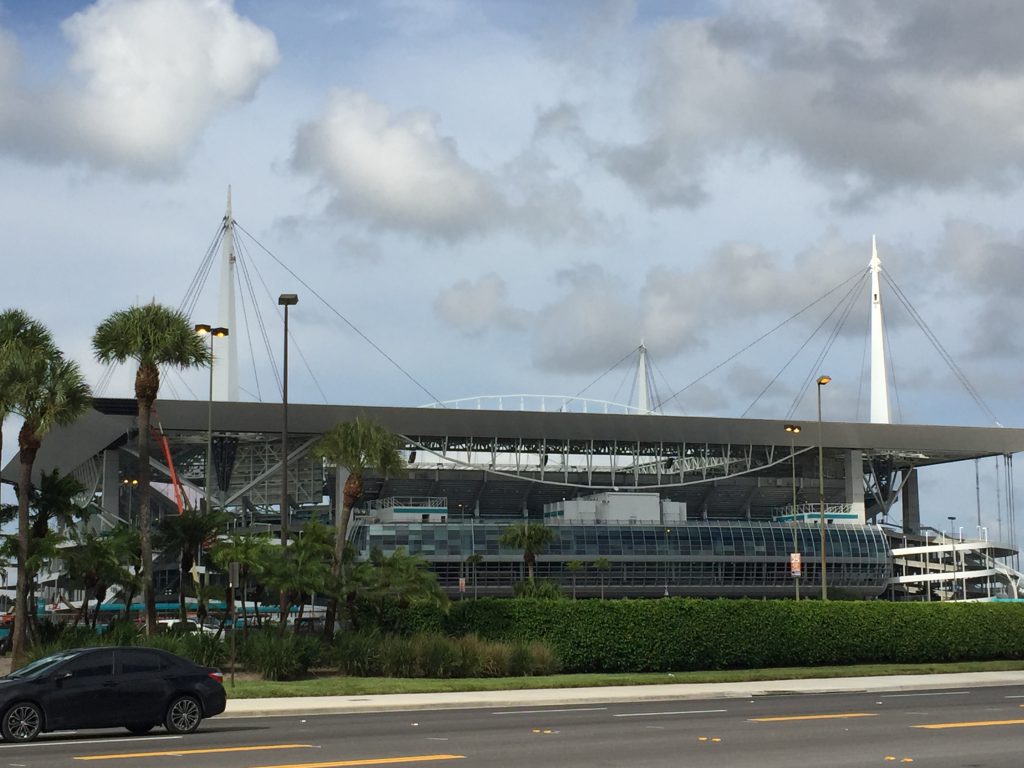 Getting to the stadium
Miami is a notoriously car-dependent area, and thus if you're going to a game at Hard Rock Stadium you probably should have a car. The stadium is not in Miami proper but rather in Miami Gardens, a suburb nestled between Miami and Fort Lauderdale; from downtown Miami the stadium is about 15 miles away.
The easiest route to the stadium is via Florida's Turnpike, a north-south toll road that connects with Interstate 95 just south of the stadium site. After passing through the stadium toll plaza, which every car that exits Florida's Turnpike must do, turn right onto NW 199th Street, aka Dan Marino Boulevard, and the stadium will be on the right (but by then you'll already know that, since it will be clearly visible).
If you're without a car, there is a transit alternative in the form of an express shuttle that departs Hard Rock Stadium following games and runs to several points around South Florida, including downtown Miami, South Beach and Fort Lauderdale.
Riders pay $10 each and can catch the shuttle from Lot 14 east of the venue. (If you need transport to the stadium before the event, you'll need to find a taxi or rideshare.) This might be a more desirable option to get to Hard Rock Stadium if you're visiting South Florida and staying in a hotel in a popular district.
Parking at Hard Rock Stadium
Hard Rock Stadium is surrounded on all sides by a massive parking lot, divided into numbered and color-coded portions. Most of the parking areas closest to the venue itself are permit-only; however, there are cash lots on the west, east and south sides. As of the 2020 season, it cost $50 to park in a cash lot; advance purchase options are available.
Visitors on a budget have a couple alternative options when parking at Hard Rock Stadium. First, anyone driving a car equipped with a SunPass toll transponder can save $15 off the cash rate by using the transponder to pay for the parking fee.
This offer is good only at lots designated with a "SunPass Plus" sign — look for the Yellow lots on the south side of NW 199th Street, and to your left as you exit the turnpike. There is an additional SunPass lot past the turnpike overpass on 199th.
Additionally, there are two free parking lots located along NW 27th Avenue, north of the Hard Rock Stadium grounds. Head west on 199th Street, then turn right on 27th, cross over the canal that runs just north of the stadium, and look out for the lots on the left side. From these parking lots, it's a 15-minute walk to Hard Rock Stadium.
Miami-area hotels near Hard Rock Stadium
• Stadium Hotel – 1.1 miles away
• Miami Gardens Inn & Suites – 2.3 miles away
• Rodeway Inn Miami I-95 – 3.1 miles away
Search for more Miami hotels on Booking.com.
Map of the surrounding area
Things to do around the stadium
You might be surprised to find out that for all the high-profile events Hard Rock Stadium holds, there's little in the way of entertainment surrounding it — few restaurants, hotels and retail that seem to be the hallmark of the event experience these days.
With such a large parking lot surrounding the stadium, though, you're gonna get quite the tailgate scene. There's a lot of space to move around and set up your pregame party, even if there are a few restrictions.
If you're staying in a hotel outside the immediate vicinity and looking for a sports bar or restaurant-type atmosphere, you're best off finding that near where you're staying and then heading to Hard Rock Stadium when you're ready.
Meanwhile, the Dolphins do typically hold pregame parties of their own outside the stadium gates, complete with games, live music and more. Look for organized parties to take place in the plazas on the south or east sides of the stadium.
If you'd rather venture out on your own, your choices are limited in the immediate stadium area, which is largely residential. There are a few strip malls along NW 27th Avenue west of the stadium, where you can find a Denny's and a Pollo Tropical, among other eateries.
There's also a Walmart Supercenter on the southeast corner of 27th and 199th Street, but parking is restricted for football fans and tailgating is forbidden.
The Calder Race Course and adjoining casino are a few blocks to the north, as well. Fans are permitted to use the parking lot there for free and then walk to Hard Rock Stadium, a distance of about 1¼ miles. The Stadium Hotel, the closest established hotel to Hard Rock Stadium, is also in this area.
For more on visiting Miami, check out our Miami sports travel guide.
Miami-area restaurants near Hard Rock Stadium
• Sonic Drive-In – fast food, 0.4 miles away
• Sunday's Eatery – Southern, 0.6 miles away
• Denny's – diner, 0.6 miles away
Search for more Miami restaurants on Tripadvisor.
Watching a game at Hard Rock Stadium
From the outside, Hard Rock Stadium shows a little bit of its age, in the form of its concrete edifice and the set of circular ramps at each corner — typically a tell-tale sign that the venue was built in the 1980s or earlier.
Other than that, though, the stadium's overseers have done a good job keeping the building up to date over the years, giant renovation or not, with the addition of things like a Dolphins Hall of Fame and statues of one-time team owner Joe Robbie, legendary coach Don Shula and Hall of Fame quarterback Dan Marino.
Inside, the more recent improvements should be more evident, in both decor and creature comforts. In addition to the large concourses that were already present, Hard Rock Stadium now boasts bar and standing-room areas underneath the four videoboards in the upper seating bowl. The number of seats in the upper tier were reduced drastically to make room for those videoboards, with seating removed in the less desirable corner areas.
The shade canopy, the most obvious product of the recent renovation, provides the biggest boon to fans. Beforehand, most of Hard Rock Stadium's seating bowl was exposed to the elements, a fact fans who attended Marlins games at the stadium knew all too well.
Now, a majority of the crowd is shaded during afternoon games, and shelter is available in the event of a sudden storm that South Florida often receives. However, note that shading is not the case for the lower seating bowl on Hard Rock Stadium's north side (sections 114-122) — this area can still receive the brunt of sunlight during early-afternoon games, which can make for an uncomfortable environment, especially early in the season.
Unsurprisingly in the home of South Beach, luxury amenities are available to fans who are willing to shell out a little extra for a VIP experience. Hard Rock Stadium's club seating levels are filled with exclusive clubs and bar areas that offer the velvet rope experience, and suite boxes are fitted with theater seats in addition to the food and drink service.
The most conspicuous luxury feature at Hard Rock Stadium are the "72 Club Living Room Boxes" that include wide, cushioned seating and legroom, TVs and coffee table-like shelving and in-seat service — sort of like being at a Las Vegas sportsbook, except there's a live game in front of you. These boxes are stationed along each 35-yard line on the stadium's south side.
Interested in a suite at Hard Rock Stadium? Buy suite tickets on SuiteHop.
Food and drink at Hard Rock Stadium
The stadium's concessions options have been undergoing an overhaul in recent years as well, with the introduction of a handful of local restaurants. Among the stands worth checking out:
If you're looking for a unique-to-South Florida beer selection among the many choices at Hard Rock Stadium, look for one of several beers offered by J. Wakefield Brewing, based in the Wynwood section of Miami. El Jefe, a coconut-based Hefeweizen, is a popular option.
Original publish date: February 4, 2016
Most recent update: September 1, 2023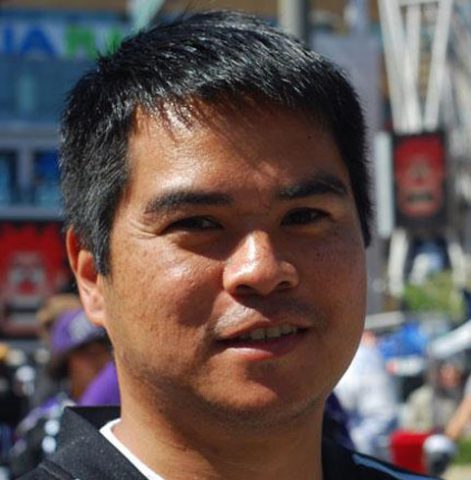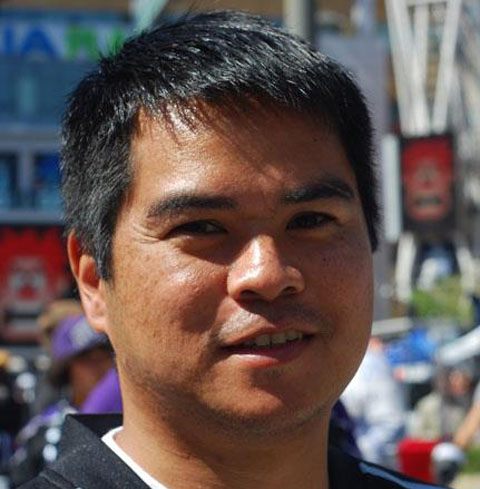 Edward de la Fuente | Itinerant Fan
I live for sports, and I love to travel. My biggest thrill is combining the two. I've been blogging about sports travel for more than a decade, and traveling for sports for twice as long.
About me | FAQ | Buy me a beer 🍺
Affiliate Disclosure
Please note that some of the links above are affiliate links, and at no additional cost to you, we earn a commission if you make a purchase. These recommendations are only for companies that we've used and have proven to enhance our sports travel experiences. To find out more about our affiliate partnerships, please read our Affiliate Disclaimer.
The Particulars
Home Teams
Miami Dolphins
Miami Hurricanes
Address
2269 NW 199th St
Miami Gardens, FL 33056
Year Opened
1987
Capacity
65,326
Upcoming Events
All times local
Miami Hurricanes Football vs. Georgia Tech Yellow Jackets Football
Saturday, October 7, 2023
8:00 pm
Get tickets at Ticketmaster »

Miami Dolphins vs. New York Giants
Sunday, October 8, 2023
1:00 pm
Get tickets at Ticketmaster »

Luxury & Suites: Miami Dolphins v. New York Giants
Sunday, October 8, 2023
1:00 pm
Get tickets at Ticketmaster »

Luxury & Suites: Miami Dolphins v. Carolina Panthers
Sunday, October 15, 2023
1:00 pm
Get tickets at Ticketmaster »

Miami Dolphins vs. Carolina Panthers
Sunday, October 15, 2023
1:00 pm
Get tickets at Ticketmaster »