Florida Grapefruit League spring training guide
If you're looking to see Major League Baseball's spring training, you'll have to head to one of two places. Both Florida, where the Grapefruit League resides, and Arizona, home of the Cactus League, are warm, sunny and full of interesting spring training stadiums to visit.
Indeed, seeing the spring training ballparks in Florida and Arizona can be just as fun and rewarding as taking a regular-season ballpark tour, and whichever state you choose, you'll have less ground to cover as well.
In 2023, spring training will get off to an early start, with games beginning on Feb. 24 in Arizona and Feb. 25 in Florida. So whether you're looking to get away from cold weather or just want to enjoy a leisurely few days of watching baseball, the opportunity to do so is fast approaching.
Read on for more about making the most of a visit to Florida for spring training in the Grapefruit League. For our perspective on the Cactus League, click here.
Stadiums of the Grapefruit League
Click placemark in index to find on map | View map in a larger window
The Grapefruit League is distinctly more spread-out than its Arizona counterpart in that it's spread out the width of Florida and contains a mix of sites in or close to major metropolitan areas (Tampa Bay, South Florida) and small-town sites. It has also evolved in recent years with several franchise shifts.
In 2017, the Astros and Nationals moved into a dual complex in West Palm Beach, increasing the number of Grapefruit League teams that share sites. And in 2020, the Braves moved to the town of North Port, along the Gulf Coast south of Sarasota.
Here's a list of stadiums for the 15 Grapefruit League teams, or you can pinpoint them in the map above. (Note: Click on each team name to see its 2023 spring training schedule and buy tickets via Ticketmaster.)
• The Ballpark of the Palm Beaches: Home of the Astros and Nationals. Located at 5444 Haverhill Road, West Palm Beach.
• BayCare Ballpark: Home of the Phillies. Located at 601 Old Coachman Road, Clearwater.
• Charlotte Sports Park: Home of the Rays. Located at 2300 El Jobean Road, Port Charlotte.
• Clover Park: Home of the Mets. Located at 525 NW Peacock Blvd., Port St. Lucie.
• CoolToday Park: Home of the Braves. Located at 18800 S. West Villages Parkway, North Port.
• Ed Smith Stadium: Home of the Orioles. Located at 2700 12th Street, Sarasota.
• Hammond Stadium: Home of the Twins. Located at 14400 6 Mile Cypress Pkwy., Fort Myers.
• JetBlue Park: Home of the Red Sox. Located at 11500 Fenway South Drive, Fort Myers.
• LECOM Park: Home of the Pirates. Located at 1611 9th Street West, Bradenton.
• Publix Field at Joker Marchant Stadium: Home of the Tigers. Located at 2301 Lakeland Hills Blvd., Lakeland.
• Roger Dean Chevrolet Stadium: Home of the Cardinals and Marlins. Located at 4751 Main Street, Jupiter.
• Steinbrenner Field: Home of the Yankees. Located at 1 Steinbrenner Drive, Tampa.
• TD Ballpark: Home of the Blue Jays. Located at 373 Douglas Ave., Dunedin.
Getting around Florida during spring training
Traversing an entire state can be a bit of a challenge, so more so than in the Cactus League, a bit of planning is needed to get around the Grapefruit League.
You'll need a sturdy car, of course, and a bit of patience, as Florida's highways can get a little crowded in March with the influx of snowbirds, spring breakers and other vacationers joining the many baseball fans out there.
Here are a few tips for getting from venue to venue.
• The venues tend to be concentrated along Florida's two coasts, the Gulf Coast on the west and the Atlantic coast on the east. Unless you want to be really ambitious or you have plenty of time on your hands, consider concentrating your time and energy on one side to reduce your travel time.
For reference, it would take more than two hours (a distance of about 135 miles) to get from the northernmost ballpark on the Gulf Coast (Dunedin) to the southernmost (Fort Myers); on the Atlantic coast, it's about 50 miles between Port St. Lucie and West Palm Beach, though there are only five teams total training there.
• If you do want to cross from one side of the state to the other, plan on at least a 2½-hour drive — at least, that's how long it would take to get from Fort Myers to West Palm Beach via "Alligator Alley," aka Interstate 75 through the Everglades.
You can also take I-4 between Tampa and Orlando (a good route if you want to catch the Tigers in Lakeland) and then Florida's Turnpike south toward the Atlantic coast venues.
• If you're looking to stay in one place for the duration of your Grapefruit League vacation and still be in close proximity to many of the venues, the Tampa area is your best bet. Three teams (the Yankees, Phillies and Blue Jays) train in the area, and three more (the Pirates, Orioles and Tigers) have their bases within an hour's drive.
Worth seeing in the Grapefruit League
• To keep up with the Cactus League, which used a glut of new stadiums to poach several teams (as recently as 2003, there were 20 teams in the Grapefruit League compared to just 10 in the Cactus League; now it's split 15-15), the Grapefruit League saw a mini-surge in facility construction and upgrades. That continued with the Braves' new complex in North Port.
• Many spring training stadiums in the Grapefruit League go out of their way to offer some of the same creature comforts that fans expect from their teams' regular-season homes.
That's most evident in the food offerings. For example, you can find cheesesteaks at the Phillies' BayCare Ballpark, Fenway Franks at JetBlue Park, coney dogs at Joker Marchant Stadium and more.
• The creature-comfort thing extends to ballpark design as well — particularly at JetBlue Park, which comes complete with a Green Monster (and yes, has seating at the top of the wall) and is part of a complex known as "Fenway South."
The Yankees' Steinbrenner Field has the familiar frieze that distinguishes Yankee Stadium, and the Phillies' BayCare Ballpark was built with the same dimensions as Citizens Bank Park (the two parks opened the same year, 2004).
Things to do in Florida during spring training
If you do wind up in the Tampa area, there's plenty to do, from hanging out along the Gulf Coast beaches to visiting Ybor City and Busch Gardens. For a more thorough rundown, check out our Tampa Bay sports travel guide.
For those whose travels will take them to Port St. Lucie, Jupiter or West Palm Beach, consider going a little farther south down I-95 to check out the Miami area. See our Miami sports travel guide for all the happenings there.
If you're planning to see the Tigers in Lakeland, or simply intend to pass through, check out all the amusement parks the Orlando area has to offer. There's Walt Disney World, of course, but also Universal Orlando Resort, SeaWorld, Legoland Florida and more. You can find a full list of Orlando-area amusement parks here.
You'll have plenty of opportunities to see other sports during your Grapefruit League sojourn. Consider checking out the NHL's Lightning at Amalie Arena in Tampa, the NBA's Magic at Amway Center in Orlando, the NHL's Panthers at FLA Live Arena in Sunrise (west of Fort Lauderdale), or the NBA's Heat at Miami-Dade Arena in Miami.
The NCAA men's basketball tournament is also coming to Orlando, with first- and second-round games to be held March 16 and 18 at Amway Center.
Most recent update: March 2, 2023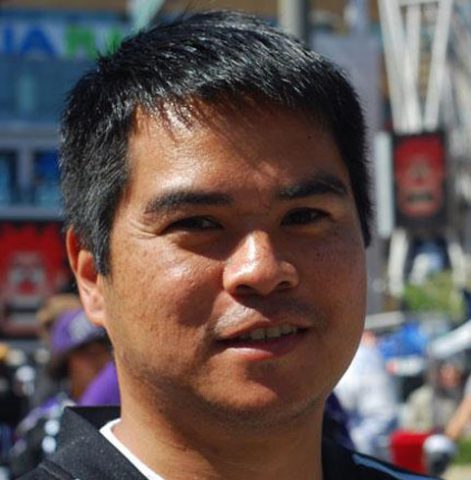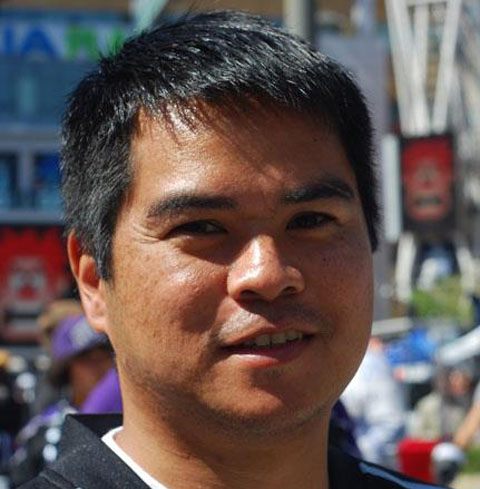 Edward de la Fuente | Itinerant Fan
I live for sports, and I love to travel. My biggest thrill is combining the two. I've been blogging about sports travel for more than a decade, and traveling for sports for twice as long.
About me | FAQ | Buy me a beer 🍺
Affiliate Disclosure
Please note that some of the links above are affiliate links, and at no additional cost to you, we earn a commission if you make a purchase. These recommendations are only for companies that we've used and have proven to enhance our sports travel experiences. To find out more about our affiliate partnerships, please read our Affiliate Disclaimer.